Seven Layer Dip in a Mason Jar
This post may contain affiliate links which won't change your price but will share some commission. Read more here.
This Seven Layer Dip in a mason jar looks adorable and tastes great! Perfect for any party and family event this mexican meal in a jar is healthy and fun!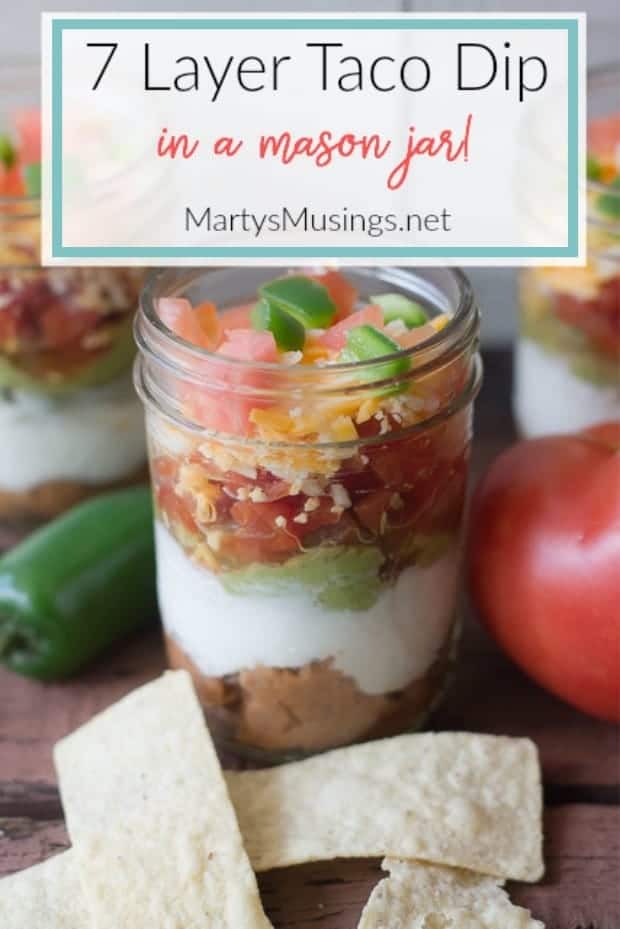 Life has been a bit crazy lately (understatement of the year! you can read all about it here) and I never got around to sharing the recipe for this adorable seven layer dip served in mason jars that I created for my daughter's 17th birthday party.
Here's my daughter Rachel to give you a little bit of family history about her dad and his passion for all things hot and spicy!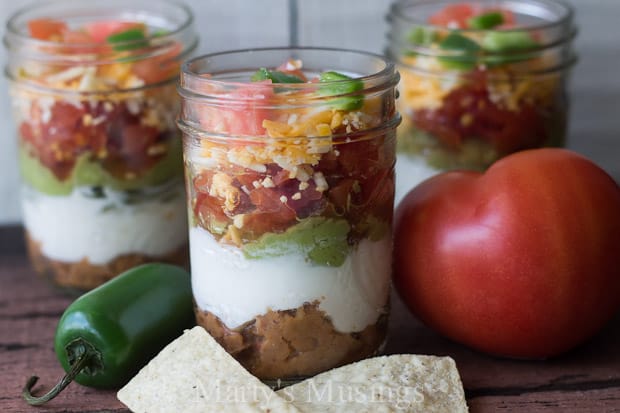 My Dad passed down many things to me…a big pumpkin head…love for Icees…the ability to refuse to let others walk over me or define who I am…but his love for hot and spicy things I did NOT get.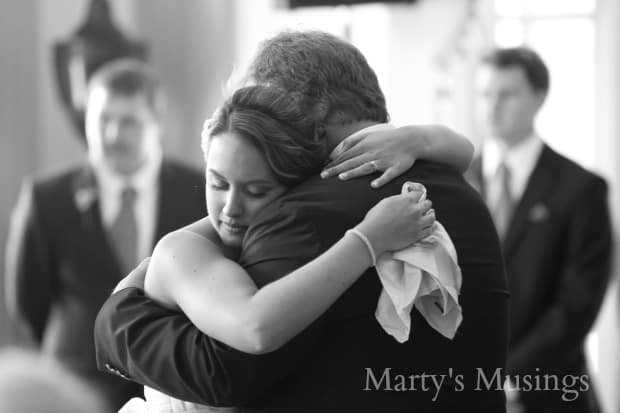 My Dad has also always done a great job of taking care of our home. I witnessed an unspoken agreement between my parents that if my Dad took care of the outside of the home my Mom would take care of the inside!
He was a anal faithful caretaker of the yard (weeds ran screaming when he came their way) as well as a gifted gardener. Some years he would only have a few rows of plants while other years he took up half of the backyard!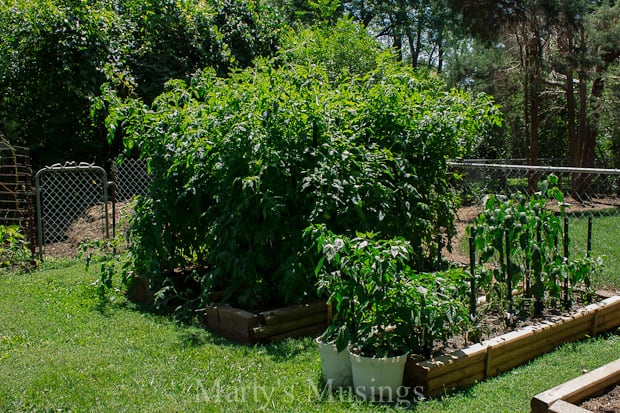 Green beans, tomatoes, peppers, cucumbers, more peppers, more tomatoes…he created his own hot sauce that Donny's best friend named "The Tim Reaper" and was filled with the perfect blend of spicy peppers from his garden.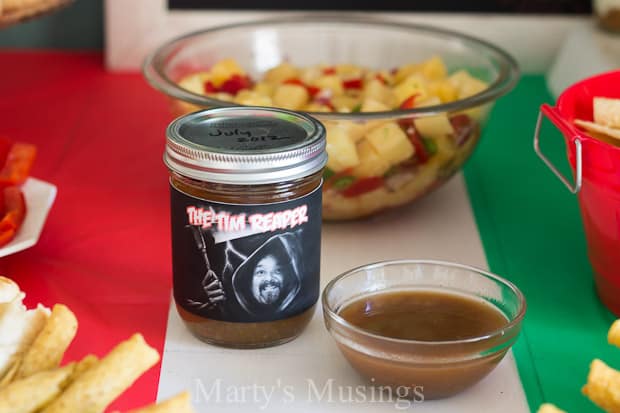 Never mind it was the same color as doodoo, people have RAVED about the perfect blend of heat and rich flavor in the sauce I have refused to taste.
My Dad not so secretly used it to test the manliness of any guy I brought home. Somehow Donny managed to pass his tests without having to consume very much of that fiery liquid!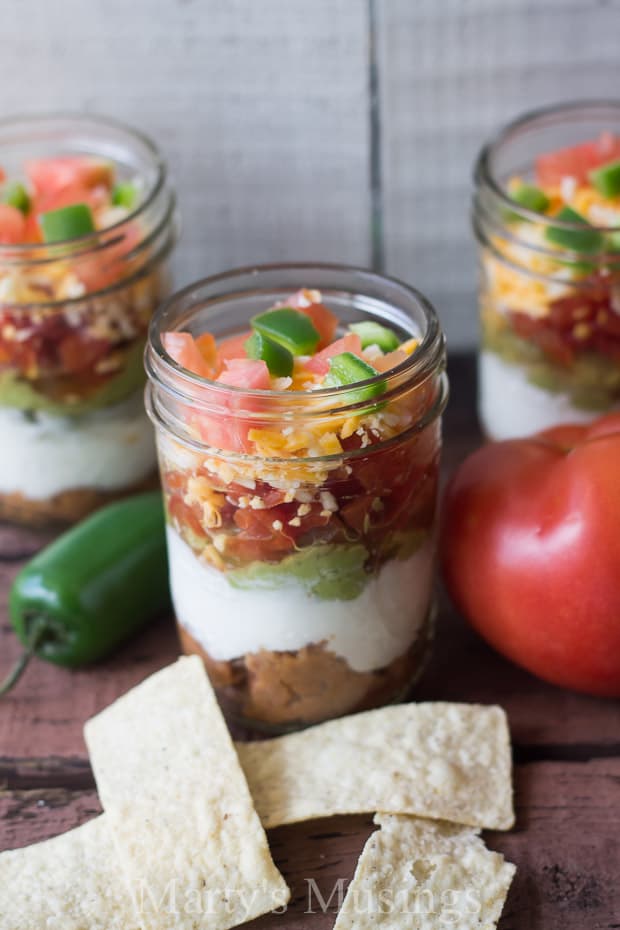 We won't talk about that one year he used one of my mom's mixing bowls to perfect his pepper blend…my sister used it for Cake Mix Chocolate Chip Bars a few days later and we QUICKLY realized these brownies had a strange kick!
Let me tell you, hot sauce brownies are a taste I won't be acquiring.
My mom had a built in meter to determine how her dinners measured up in my Dad's opinion.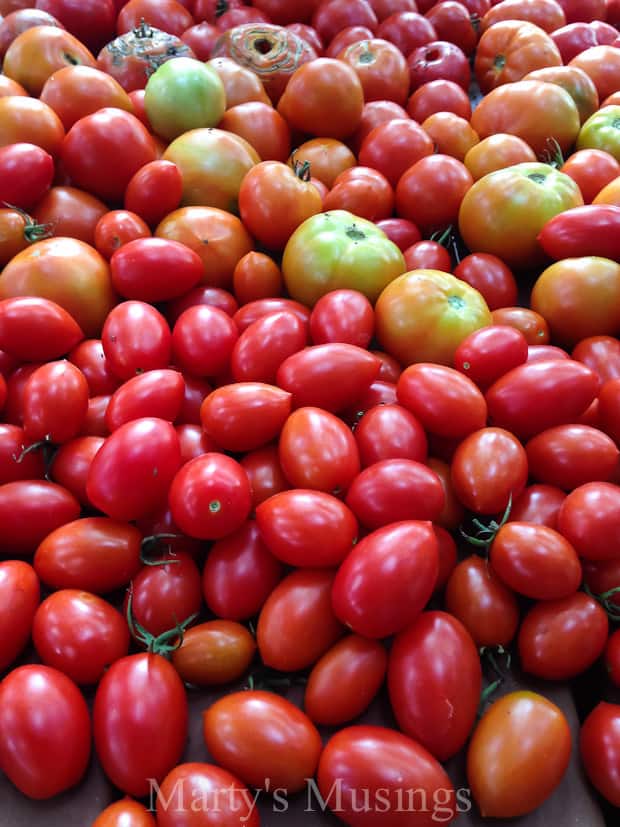 If he liked something, he would only put a few drops of hot sauce on it.
If he hated it he would cover it in hot sauce (I have no idea how he has ANY taste buds left after all these years).
Lets just say this recipe for Mexican dip in a mason jar only required a little sprinkle of the Tim Reaper!
For the faint of heart in all things spicy like me, it is the perfect appetizer with enough flavor for even my spice loving Dad!
7 Layer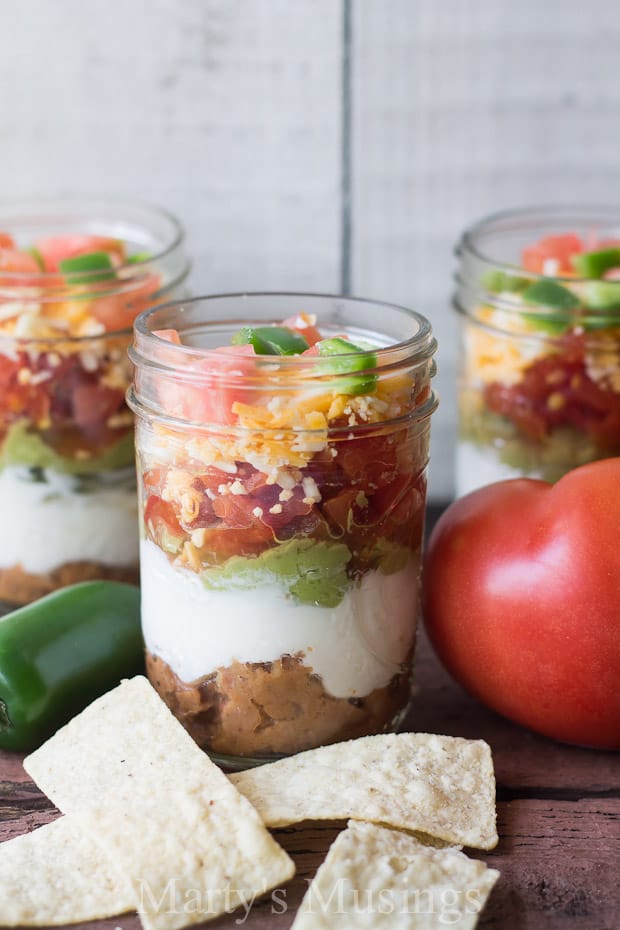 These pretty little jars are perfect for parties but also to have for lunches on the go.
Y'all might also like the pineapple salsa recipe my mom made for the party.
7 Layer Dip in a Mason Jar
7 Layer Mexican Dip in a Mason Jar
This Seven Layer Mexican Dip in a half pint sized mason jar looks adorable and tastes great!
Ingredients
12

small clear half pint sized mason jars

1 16-

oz

can refried beans

1

pkg taco seasoning mix

1 8-

oz

sour cream

2

cups

guacamole

homemade or store bought

2

cups

salsa or picante sauce

1

cup

shredded cheese

your favorite kind

1

large tomato

diced (or 1 14.5-oz can diced tomatoes)

2

jalapeno peppers

diced (optional)
Instructions
In a mixing bowl, mix taco seasoning and refried beans, making sure they are combined well.

Begin layering the dip in this order: bean mix, sour cream, guacamole, salsa, cheese, tomatoes, jalapeños.

Repeat for remaining cups.

Serve immediately or refrigerate until ready to eat.
Notes
Jalapeños are optional and you can add onions, olives and any other toppings that are your favorites.
These are a perfect treat for lunch or a healthy substitute for dinner served with a salad or fruit.