Let It Go: The Song God Keeps Teaching Me
This post may contain affiliate links which won't change your price but will share some commission.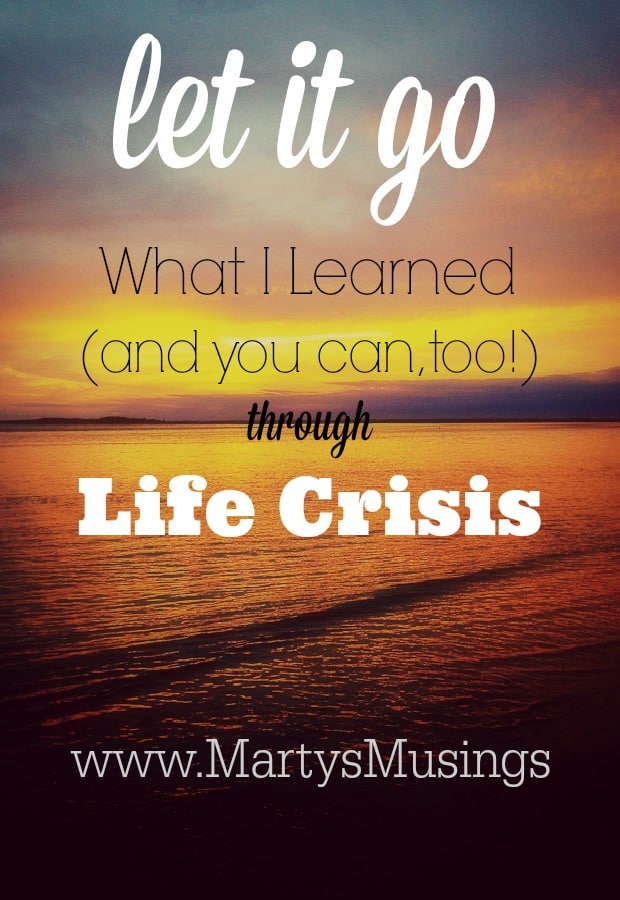 I started this post last Christmas because I knew my husband and I were headed into a season of uncertainty. The single lyric of Let It Go was stuck in my head and for good reason.
Tim was scheduled for hernia surgery followed by rotator cuff surgery in early December. As a painting contractor that meant a six month recovery and unemployment.
How could we know the day after his rotator cuff surgery I would race madly down the highway to be there for the birth of our first grandchild who was born by emergency c-section four weeks early in a hospital 45 minutes away?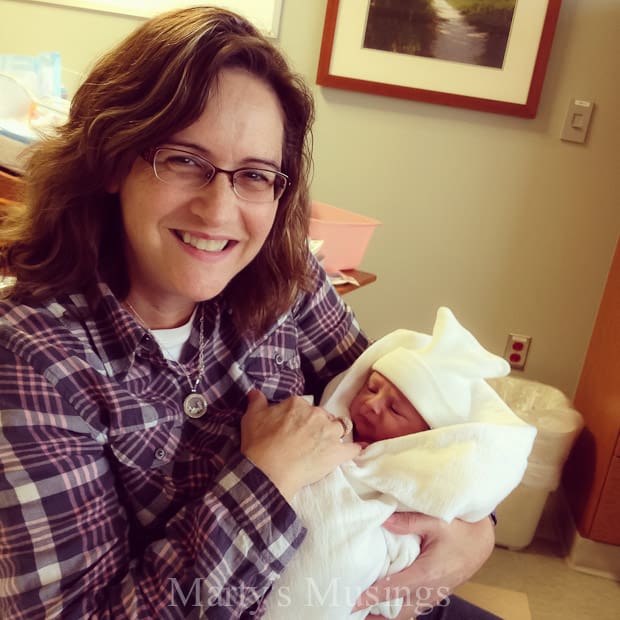 Little did we know that in mid January we would also discover our 16 year old adopted son had built internet access out of junk parts on a 10-year-old computer, overridden all our parental controls and had internet access in his room for two years, all unbeknownst to us. He had lived a secret life that had undermined everything we had tried to give him and teach him.
In March the unthinkable happened when my brother-in-law spent three weeks in the hospital in Florida before he passed away from complications after a sudden cardiac arrest. Our family was devastated and grief stricken.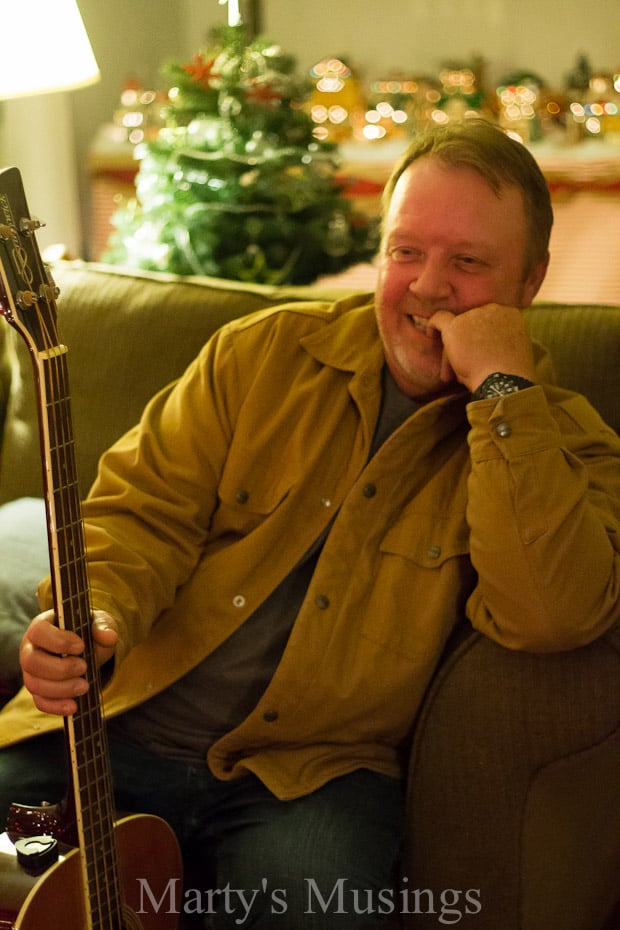 At the end of April our 16-year-old son ran away from home, disappeared for two and a half days without a word.
We were paralyzed with grief and shock.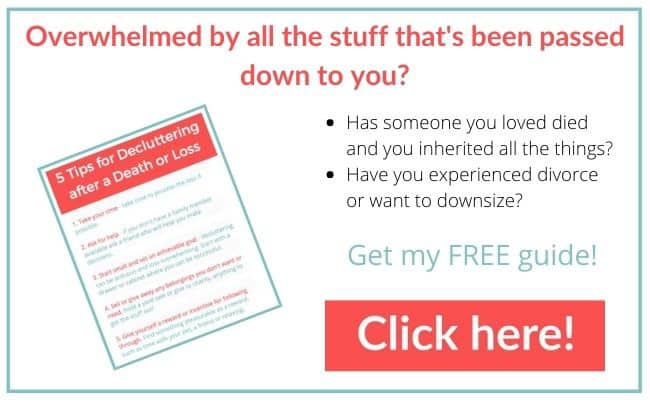 When our son came home the police immediately took him to the ER for a psychiatric evaluation. He stayed in a hold over the weekend and on Monday I had an interview with him for an out of home placement because he no longer wanted to live with us.
However, he was turned down because their staff couldn't meet our son's needs. Even though our home was considered unsafe with our son here I had to bring him home that day.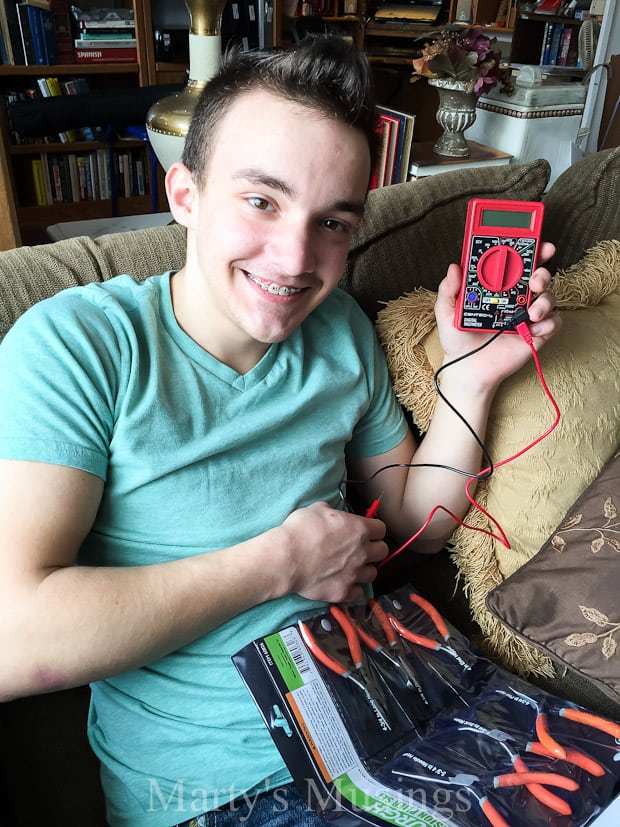 At the same time my niece took Tim to the Urgent Care and he was given an antibiotic and sent home. That same night I had to take Tim to the ER because he was so very sick.
He was severely dehydrated and spent 12 hours receiving fluids and having tests but they ruled his sickness viral.
I took a very sick man home who only managed to get slightly better. While Tim felt so bad physically his emotions also felt the toil of his brother's death and our son's heartbreaking choices.
He fell into a depression he had never experienced before. He lost 20 pounds in two weeks and disconnected from our family in a way I'd never seen before.
We immediately went to see our family therapist who told us he also needed to see his doctor who prescribed him an antidepressant.
Keep all those details in mind as I tell you what I was thinking and writing back in December: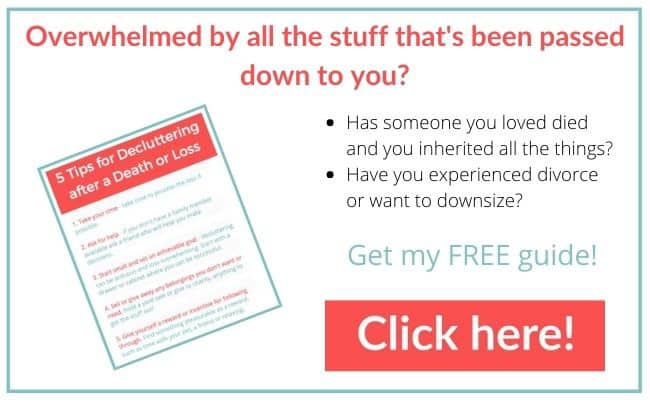 All the Christmas projects and home tours flying around the internet make me feel less than.
Less than perfect.
Less than put together.
Because my house is not completely decorated, and I haven't had time to take one picture (although I managed to pull out a perfectly imperfect Christmas tour after all!)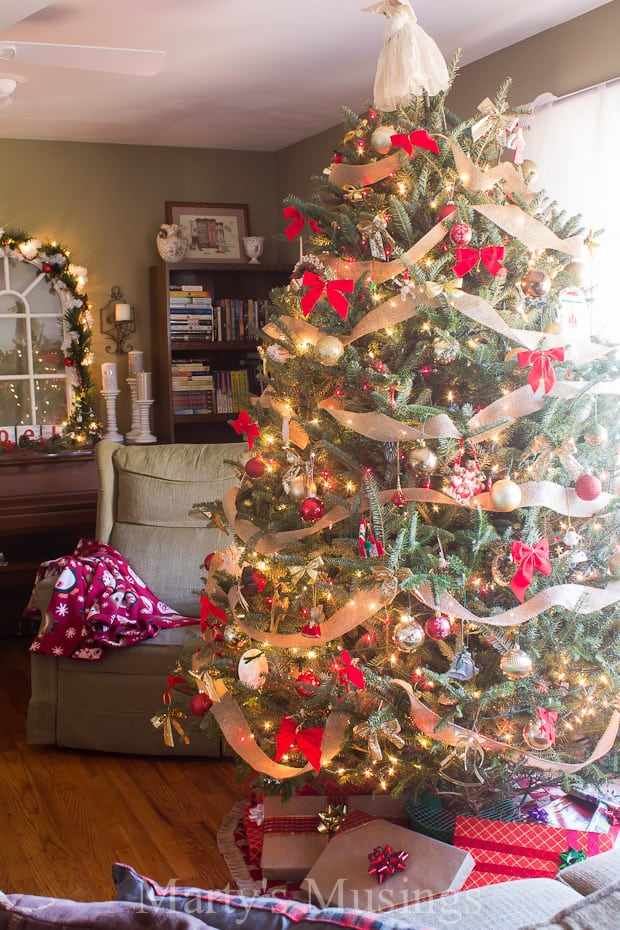 News flash. I AM less than perfect.
I am less prepared.
Working as many hours as I do on this blog is time consuming and there are only so many hours in the day.
Less organized.
The old me usually stressed over every little detail and had to do it all myself just to prove I could.
Not this year. I hosted my annual homeschool moms party, and my daughter made our food contributions and the punch. Both she and my son did last minute cleaning while I watched TV and ate bonbons.
Not really, but since their dad had surgery the week before, and I'm working untold hours on the blog their contribution was necessary and a tremendous help. I didn't spend all those years training my children up to be too proud to ask for their help.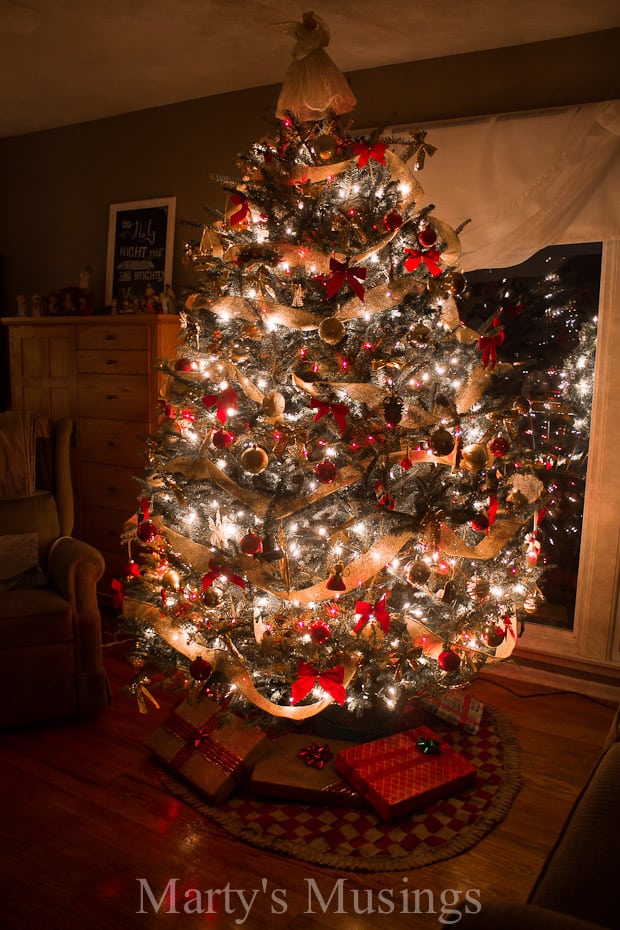 I didn't take credit for any of it but let my kids revel in appreciation from the moms. I'd call that a win-win.
I still have tons of projects I'm trying to get on the blog for the holiday season.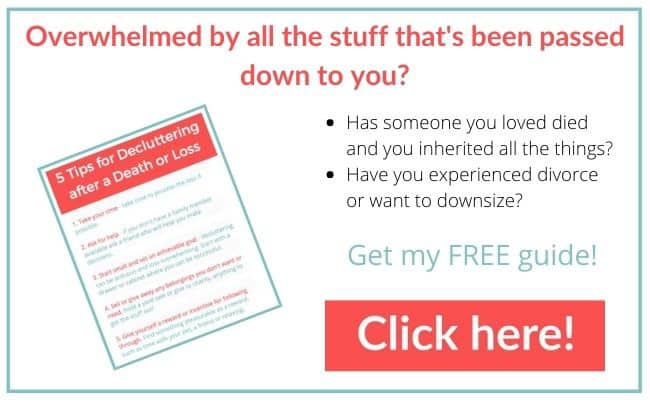 But this year I allowed myself to say no to those things that would steal my joy.
No to deadlines that would make me feel less than. Yes to reading our Christmas series one more year while I still have teenagers at home. (Okay, I have to admit we didn't finish it, but at least I tried!)
I asked myself what I could do for my family, my friends and my business that no one else could do.
I gave myself permission to let things go and realize this season of life is just that. A season. And hopefully one that I won't miss out on because I'm so busy being busy.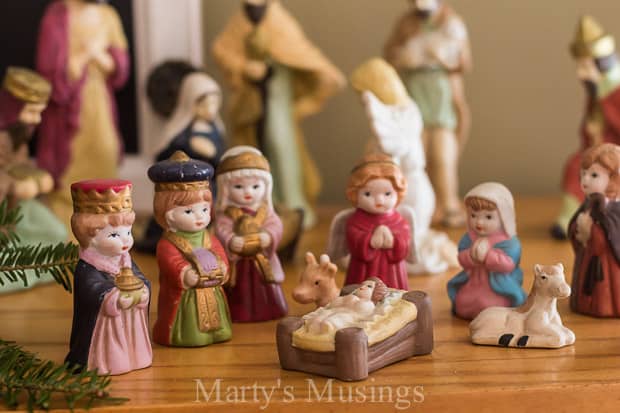 Wow. If I had only known how many trials were ahead when I started this post six months ago I probably would have buried my head in the sand!
God knew the words above would ring even more true six months later.
Through these last six months I've continued to blog. To share my heart. My failures and successes.
DIY projects and heartaches have shared equally in this little space I call home.
There have sometimes been long stretches between blog posts which is not good for the business side of blogging but is just the way life is during this season.
I am stretched thin and stressed out.
Look at me crosseyed or put your arms around me, and I'll probably burst into tears.
You see, there's more to the story.
I could have lost my husband this week.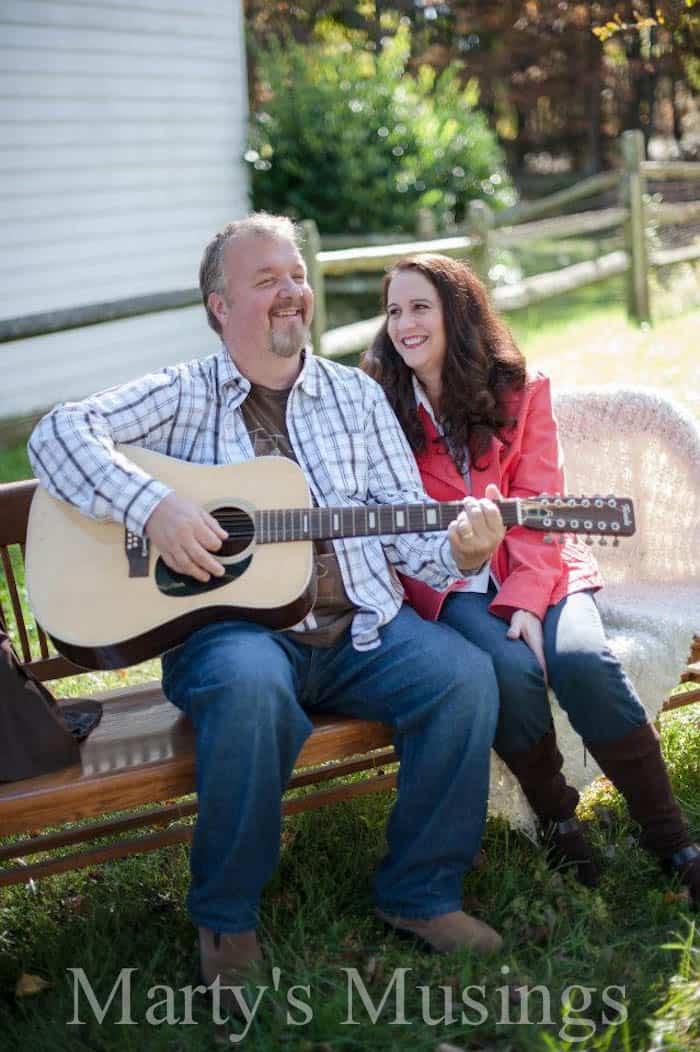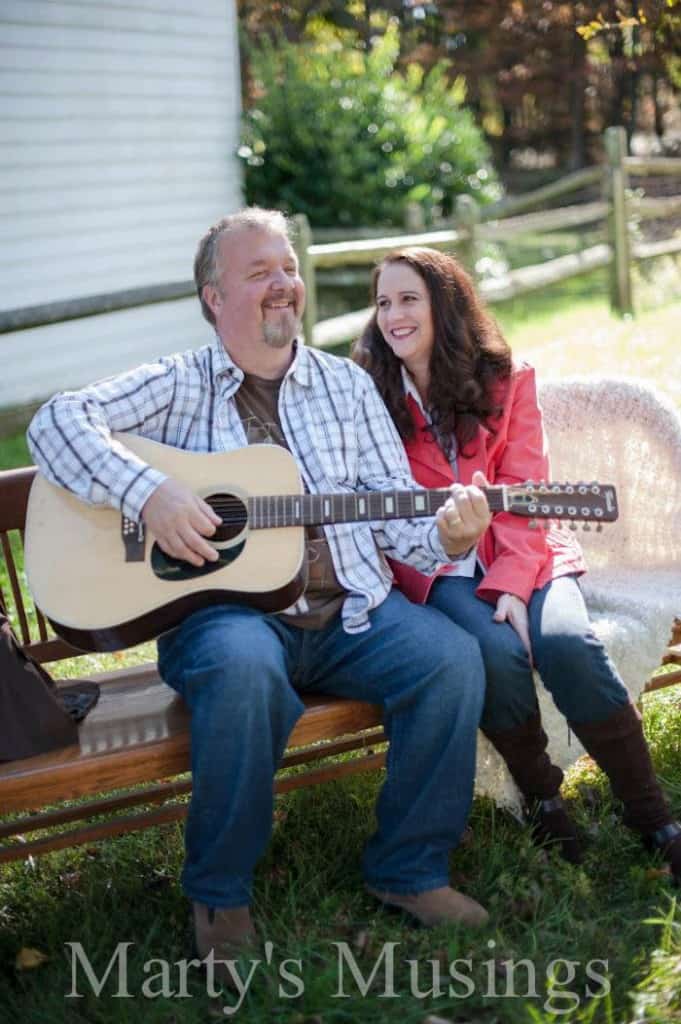 This past Wednesday I received a call from an employee at Costco that my husband had a seizure and had not regained full consciousness.
It was the most harrowing phone call I have ever received.
Tim spent two days in the hospital and had every test possible to determine what happened. All tests came back negative. The assumption is that it is related to a combination of quick weight loss and too many diabetes medications.
Lucky for him that he fell on the OTHER shoulder when he seized. That's right. Today we go to see his orthopedist to see if he tore the OTHER rotator cuff.
You got it. We're looking at possibly another surgery and another six month recuperation and unemployment.
Don't tell me God doesn't have a sense of humor. I just think some people hear God in a still small voice but apparently my husband needs a flashing billboard!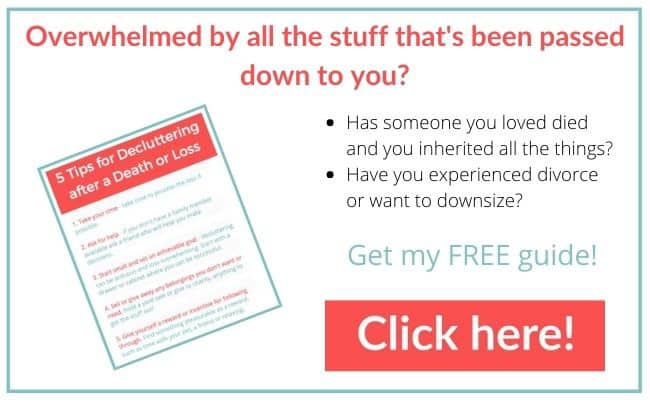 This week shook me to my very core.
I wept for my sister-in-law who now lives life without her husband.
For a few hours I felt a tiny inkling as that same possibility danced around in my head and fear swept across my heart.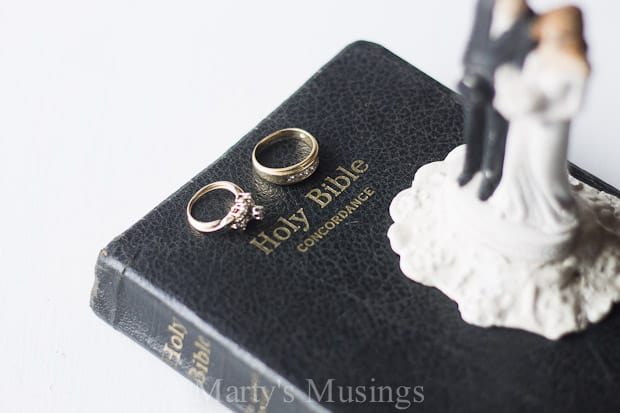 I'm just like you.
I love. I fear. I cry. I laugh. I embrace life. I mess up. I pick myself up.
What do you need to say no to today?
What do you need to let go of today?
What is just not that important?
What are you losing sleep over that is not of lasting significance?
Know that every question I'm asking you is one I'm struggling over myself.
I don't have this all figured out. I wish I could say I make the right choices every day.
I wish I could say we have the perfect family. We don't.
My goal is transparency with humility.
That involves risk and more than a little fear.
But as my word for 2015 reminds me, I am to be unafraid and embrace this season of life.
If it helps you know you are not alone then I know there is purpose in the madness.