Advice for New Dads: Cliff Notes Version
This post may contain affiliate links which won't change your price but will share some commission. Read more here.
Great advice for new dads from a first time father, with everything you need to know to make it through those sleepless first days!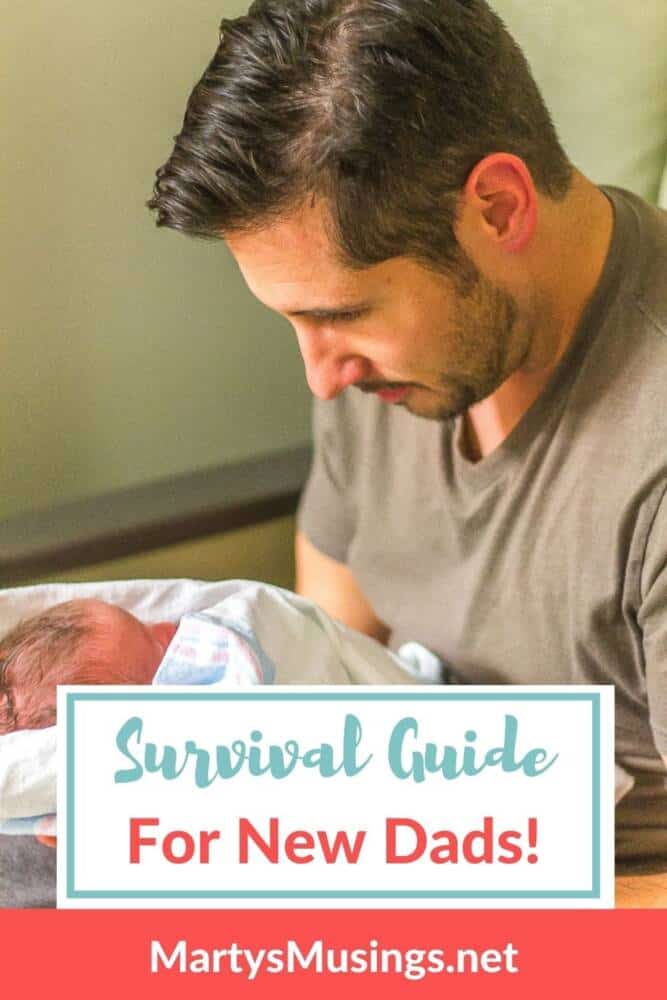 Welcome back my daughter Rachel and an especially big welcome to her husband Donny!
Let me tell you about my son-in-law. Throughout the courtship/dating process he and Rachel spent a lot of time in our home. We got to know Donny so well we considered him as just another fixture in the house!
He loves to tease me and I try to give as good as I get. Underneath it all I know he adores Rachel, loves our family and would do anything for us.
Apparently when Aiden was born I even became a little wiser because I've heard from the grapevine that Donny sometimes tries to "channel Nana" when Aiden is fussy.
Thanks for the compliment, Donny. You're doing a great job at this daddy gig!
Here's Rachel and Donny with advice for new dads: cliff notes version!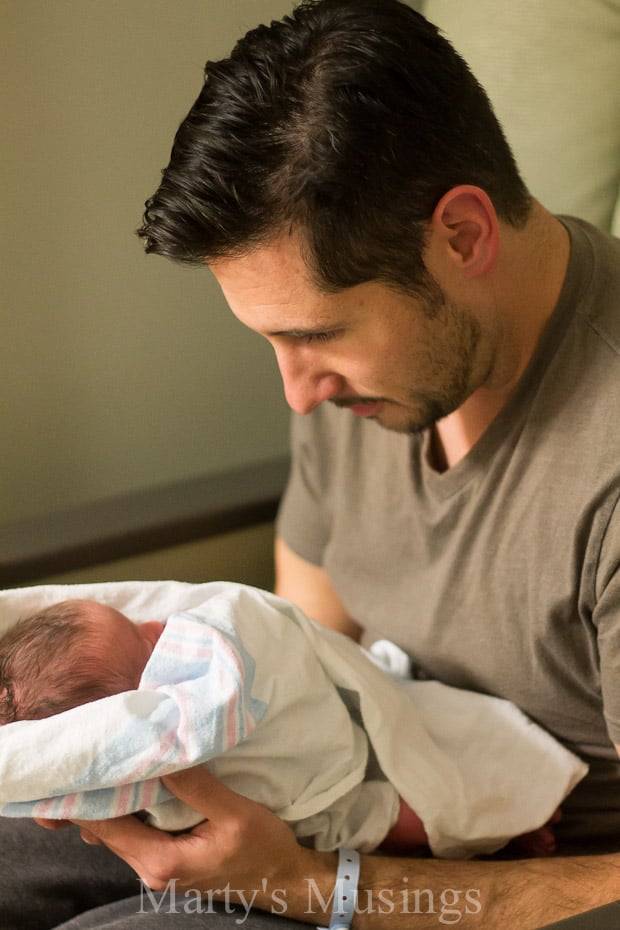 Advice for new dads:
Buy sleepers – and lots of them.
Less is more – be aware of over stimulation.
Say no to guests.
Shift your focus from baby-centered to Mommy-centered.
Show each other grace.
Advice for New Dads
One of the things that Donny and I have done since our early days of marriage was ask each other a question each night: What was your favorite part of today?
We have used it as a springboard for conversation, a way of finding a bright spot on the hard days, and something that has given us each a glimpse into the other person's mind.
I decided to expand that question and I asked my husband this: If you could go back in time, what are some things you wish you had known when we first had Aiden? His responses – priceless!
1. Buy sleepers – and lots of them!
Dads are much more timid than Moms. Onesies are the devil (yes, those are his words verbatim.) Trying to put a onesie on is as traumatic as the birth itself for a new Dad (also his exact words, haha.)
This is why sleepers are the key to a Dad's success. They are cute, easy to put on, and nobody starts crying. It's an all in one outfit – nothing can be forgotten!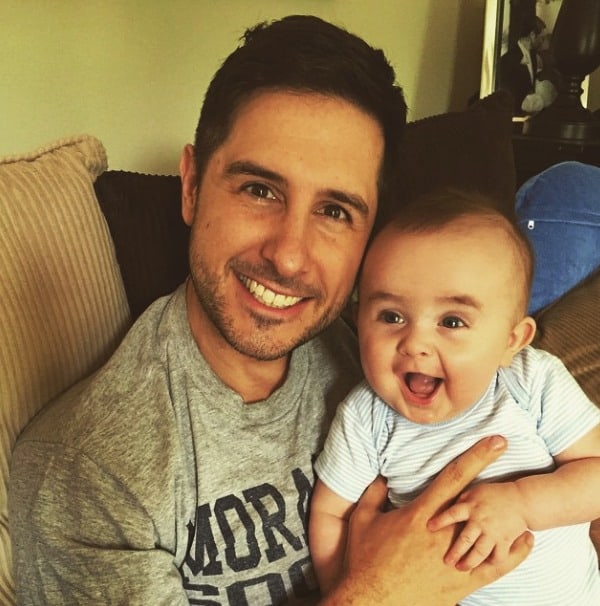 Word of advice: 0-3 months is NOT the right size for most newborns. Since our little man came early, Daddy had to run to the store and buy a few extra sleepers. They fit…about two weeks later!
2. Less is more – beware of over stimulation!
Dads are natural fixers. They see their baby crying and immediately try to "fix" the crying baby, i.e. trying to make them laugh, snuggling, etc. Something Donny learned was that crying doesn't always equal hunger, dirty diaper, or sleepy baby. Sometimes it means: get me out of here!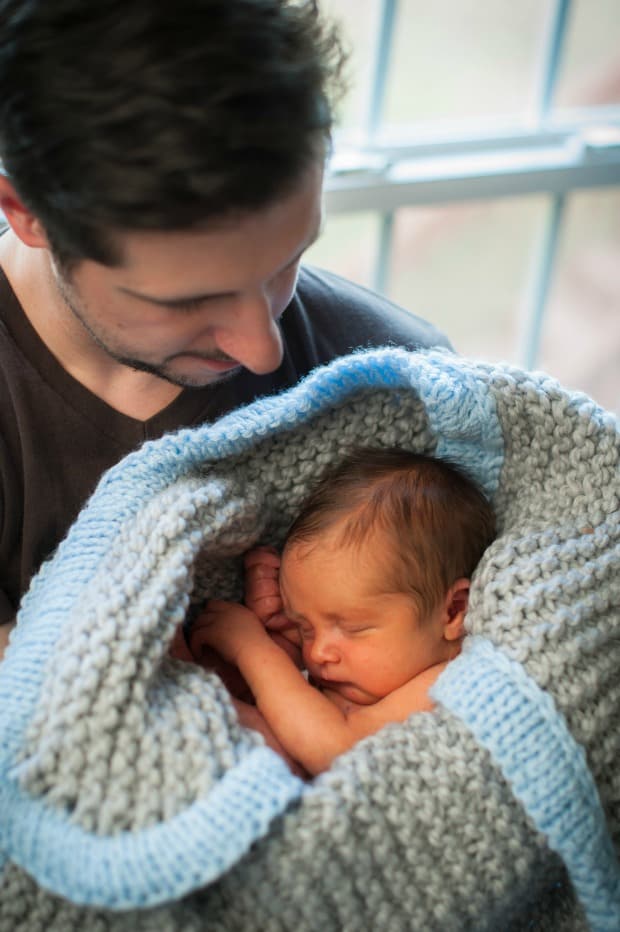 I will never forget Christmas Eve 2014. Aiden was 8 days old and we were learning all about this parenting thing. That first week I could get Aiden to stop crying with ease. I could snuggle him or sing to him or feed him and it would promptly end his wailing.
On Christmas Eve Aiden would NOT stop crying. I was sleep deprived and frustrated. After an hour of constant fussing, Donny took Aiden from me while I had a true Mommy Meltdown.
NOT EVEN two minutes later I heard something beautiful – silence! I walked down the hall and found my husband humming to our one week old in the dark, in the bathroom, with the fan on. He had become so over stimulated he just needed quiet and darkness.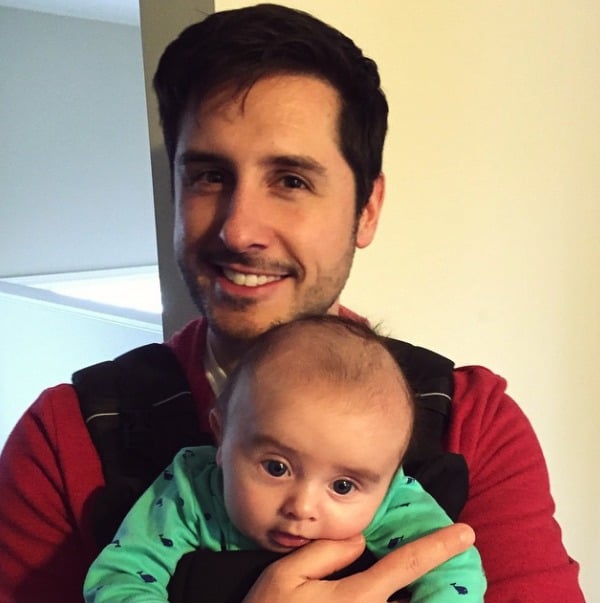 Remember that baby is still adjusting to the world! Never underestimate the power of a good calming shush.
3. Say no to guests!
This is something we epically failed at the first two weeks of Aiden's life. It is so hard to say no to people who just want to love on the new baby – it comes from such a genuine place!
The thing we didn't realize was how overwhelming the first few days can be. Mom's body is recovering from a huge event and the family is trying to figure out some sort of normalcy.
We had people in our home EVERY day for two weeks. Family, friends, church members….we didn't want to say no and hurt anyone's feelings! I can remember one such day where we had FOUR different sets of guests in a 12 hour span.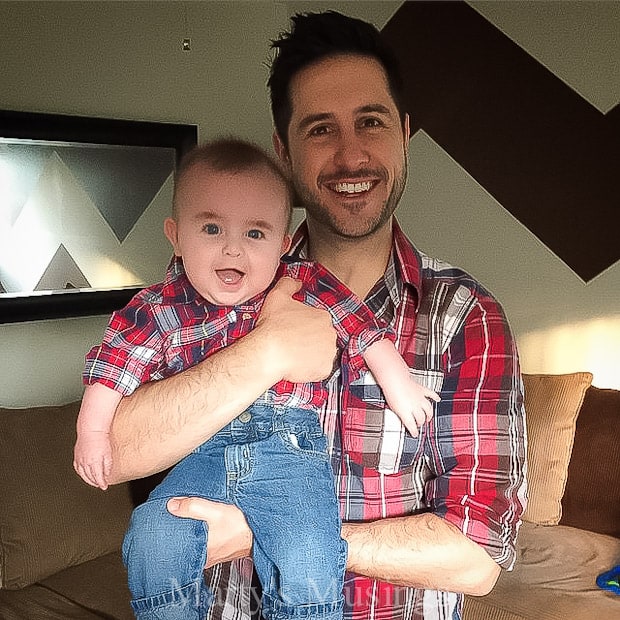 It is okay to say "can we postpone a visit for another week?" People will understand. Its Dad's job to say "no" when Mom can't.
Aiden was born during flu season and we asked every guest that came into our home if they had been sick in the last four weeks. We are responsible for keeping him safe. Don't let people make you feel guilty for that!
4. Shift your focus from baby-centered to Mommy-centered!
After being in the hospital for four days where Mom has around the clock professional supervision and baby is monitored 24/7, Donny came home to an empty house where it was JUST him as the "help." Fear and personal expectation to take care of the whole family was placed on his shoulders.
It didn't take long for Donny to cling to one concept: Mom is beautifully designed to take care of all of baby's needs. If Donny takes care of me, I will naturally take care of this precious baby.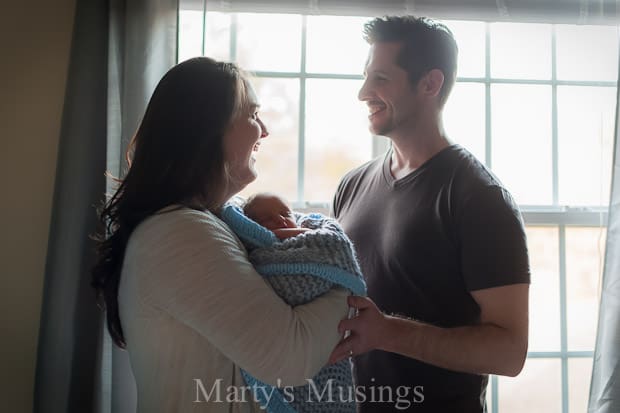 Be willing to run from room to room throughout the day grabbing things the new Mommy needs: getting extra pillows; having ice water readily available; cooking breakfast; and finding ways for her to sleep.
After a rocky few days we quickly realized that the one thing Donny needed to do was ask "What can I do to help?" Daddies are not always naturally instinctive with the things new Mommies need.
IN THE MIDDLE OF THE NIGHT – ask this question!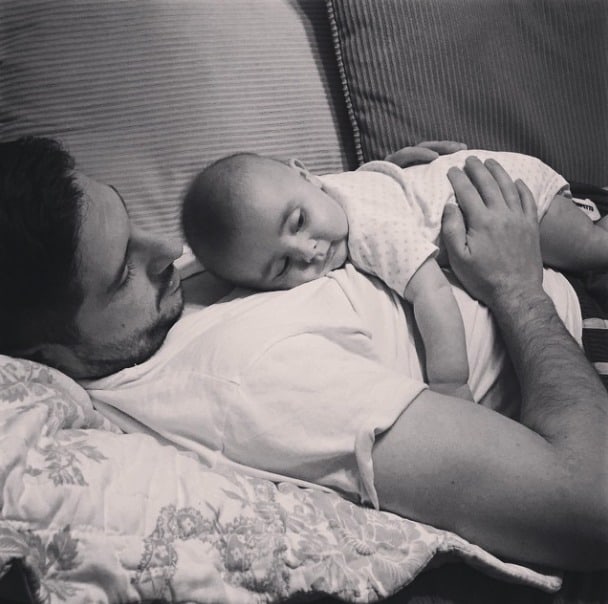 It can be very hard to realize the weight of feeding the baby (this is geared towards exclusively breastfed babies) rests solely on your shoulders. Instead of snoozing away while I feed Aiden, Donny always at minimum rolls over and asks if there is anything he can do to help.
Sometimes I may ask for a glass of water or for him to rub my back, but most nights I just needed to know I wasn't in this alone. By doing even the smallest of things to help he smoothed out some of the bumps of the transition into motherhood.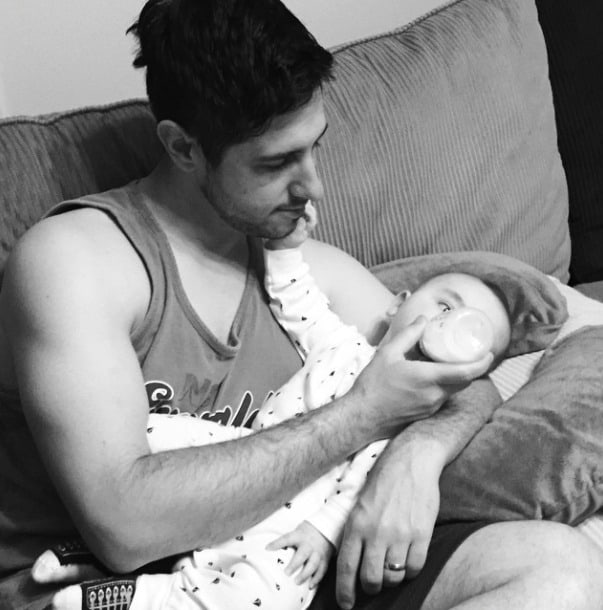 5. Show each other grace.
We are both new on this parenting journey so showing each other grace is a must. Aiden is such a blessing and we are learning how to juggle the roles of spouse and parent and hope you'll follow along with us in the months to come.
Marty: Rachel and Donny are amazing first time parents. Rachel has gone back to work part-time. Donny keeps Aiden three mornings a week and I keep him one.
Donny gets extra bonding time with Aiden and an appreciation for mom, and I get to spoil my first grandbaby rotten with all the kisses and songs I can cram into a few hours!
You can read more from Rachel as a Sleep Deprived Mom and The Day She Fell in Love with her Pregnancy Stretch Marks.