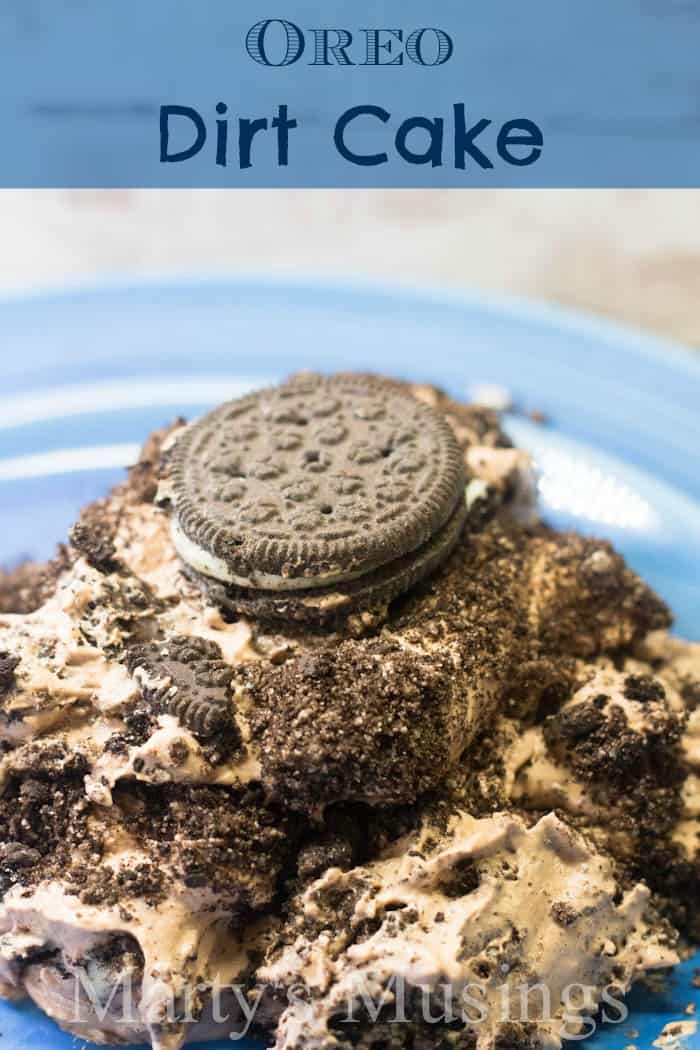 My son who just turned 14 requested Oreo Dirt Cake for his birthday dinner dessert. Since he made it for me last Mother's Day I thought I would return the favor and honor his wishes!
Little did I know I would be taking enough liberties with the recipe that I wanted to post about the changes I made (and show you a much better picture!)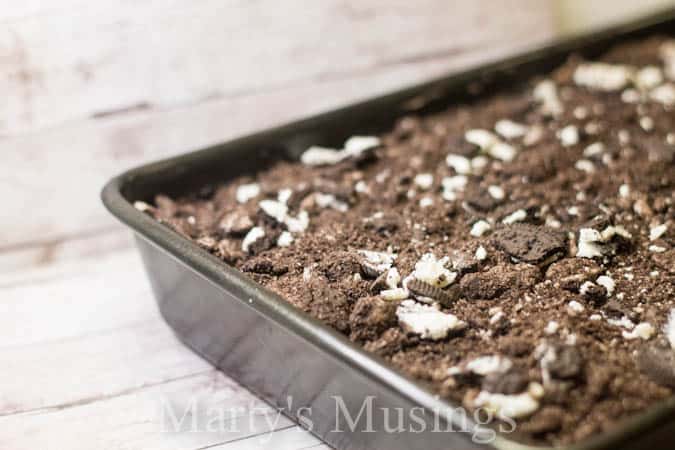 The printable recipe is below but I"ll tell you what I did differently from the earlier recipe.
I used chocolate pudding this time instead of vanilla (your preference).
Instead of mixing the butter, cream cheese and powdered sugar in one bowl and the pudding mix, milk and whipped topping in a separate one, I mixed them all in one bowl (according to the directions below).
I also used a 9×13 pan (either glass or metal is fine) instead of an 8 inch diameter bowl.
Take this dessert to your favorite potluck dinner, and you will love the compliments you receive!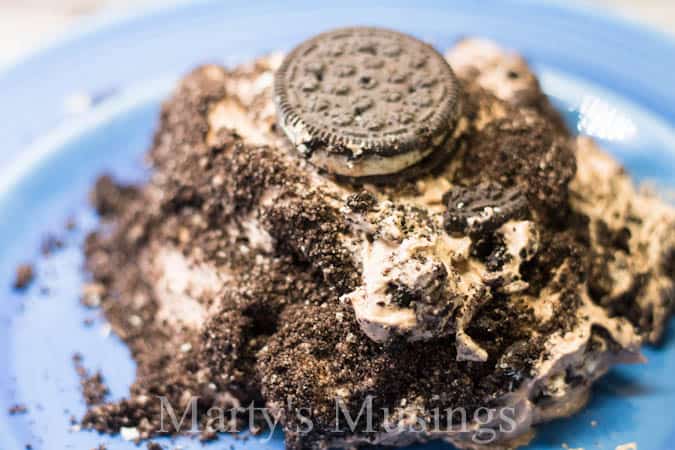 Oreo Dirt Cake
Scrumptious mixture of crushed oreos with a pudding, cream cheese, powdered sugar and whipped topping filling.
Ingredients
½ stick of butter
1 8-oz. pkg cream cheese, softened
1 cup powdered sugar
2 (3.5 oz.) packages instant chocolate pudding mix
3½ cups milk
1 (16 oz.) container frozen whipped topping, thawed
1 large package oreo cookies with creme filling
Instructions
Break cookies apart and grind in food processor or blender.The white creme will disappear.
Mix butter, cream cheese and sugar in largest mixing bowl.
Add pudding and milk and mix thoroughly.
Add whipped topping and mix gently.
Layer in a 9x13 dish, alternating creme and cookie layers. Finish with cookies on top.
Chill until ready to serve (24 hours if possible).
Notes
Can substitute vanilla pudding for chocolate. Can use extra oreo cookie crumbs if that is your preference. May serve in an 8 inch diameter dish (new flower pot) and add gummy worms on the top with a trowel to serve with on the side. Any kind of oreos are fine: generic, double stuffed, chocolate filled.