21+ Best Back To School Teacher Gifts You Can Easily DIY!
This post may contain affiliate links which won't change your price but will share some commission. Read more here.
With back to school right around the corner, we are featuring 21+ of the best teacher gifts that you can easily DIY with just a few supplies.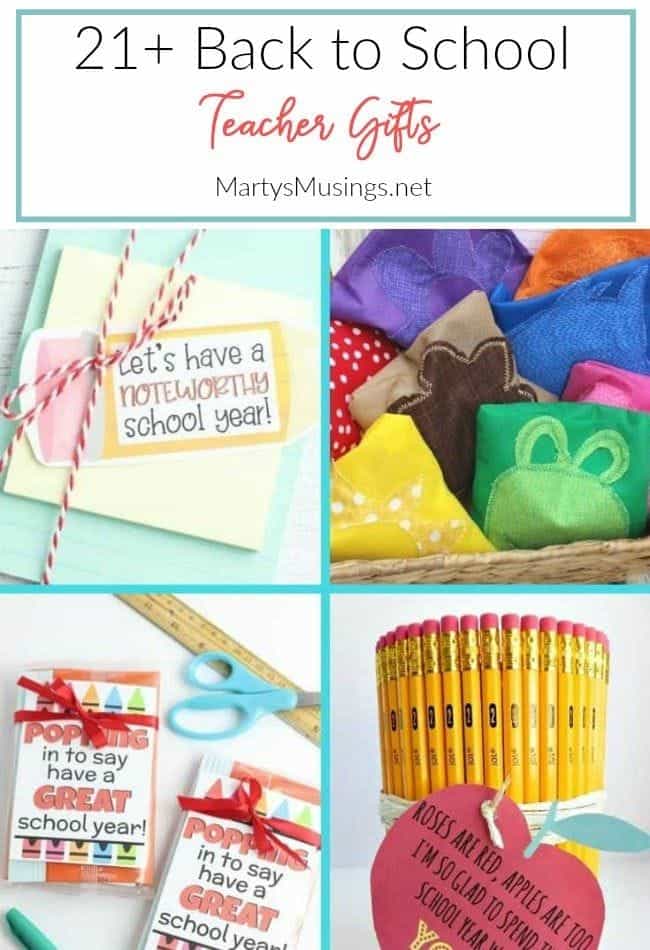 Do you have fond memories of your teachers from elementary school? I can't remember all the details but I remember Mrs. Rudisill.
She was a kind, tall woman who was my first grade teacher. (I think. Who can remember all those years ago?!)
I was the gawky shy kid (still am sometimes!) She always encouraged me and made me feel so welcomed and valued that year.
Books were my friends back then, and Mrs. Rudisill made sure we learned to read and love them as well.
Fast forward to 1994 and our decision to homeschool. Our oldest daughter was five and it was time to decide her future education.
That decision came when my husband casually mentioned he thought I should homeschool Rachel. What a Pandora's box his comment opened!
25 years ago there weren't the resources and community available to new homeschoolers like there are today. But I wasn't ready to turn over my daughter's education to someone else. Like most every thing else I do, I was all in.
Little did I know we would end up adopting a sibling group of three children and homeschool all five over 23 years.
I know that my love of learning was planted early through a caring teacher. Even if you're not a homeschool mom, you want to encourage those precious men and women who teach your children diligently every day.
Today I've rounded up 21+ back to school teacher gift ideas from my favorite bloggers. Spend a few minutes with your kids and find a project to surprise and delight those new teachers this year!
(If you're not into the DIY aspect scroll down to the bottom and I have my favorite gifts you can buy!)
Back To School Teacher Gifts DIY
Teacher Gifts To DIY
DIY Teacher Gifts
Back to School Teacher Gifts you can buy!
(I've included some affiliate links for your convenience. Click here to read my full disclosure policy.)
Teacher Water Bottle
I'm a Teacher. What's Your Super Power?
Cuff Bangle Bracelet
Pocket Prayers for Teachers
101 Blessings for a #1 Teacher
Snarky Chalkboard Coloring Book
Gratitude Journal for Women
Thanks from the Very Hungry Caterpillar book
Do you still have kids in school? If so, leave me a comment and make it a great school year!