If you are looking for some of the most amazing corn bread recipes to try, we have gathered 31 of the best! From southwestern style to classic southern corn bread, you don't want to miss these!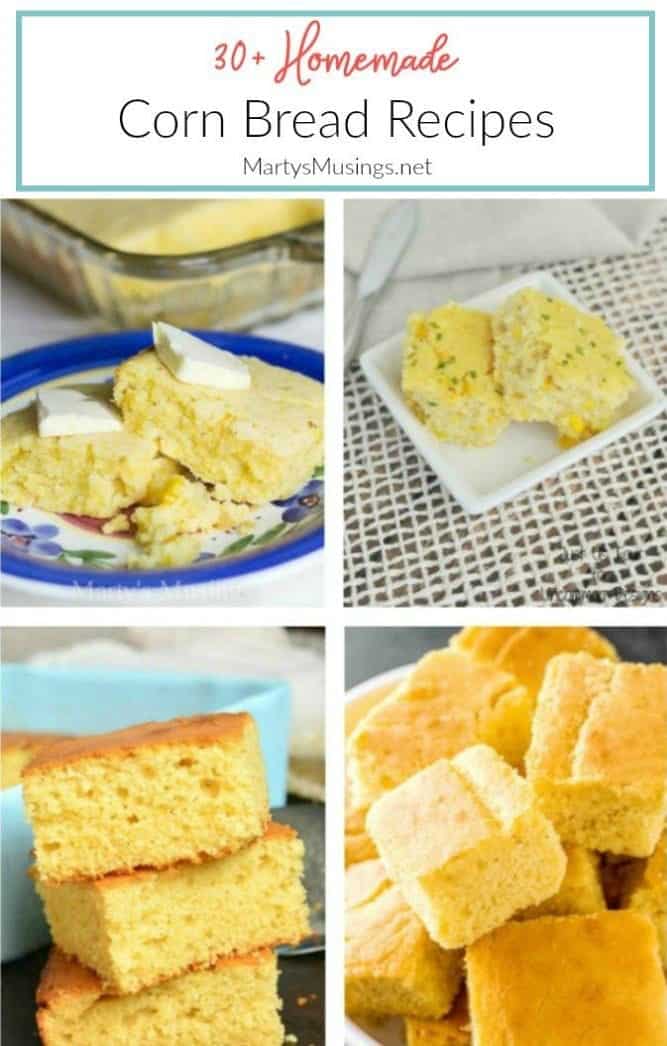 One of the most viewed posts on my blog is my Jiffy Corn Bread recipe. There are almost 200 comments with reader substitutions and suggestions. I love it when a recipe is enjoyed as much as that one!
I thought it would be a good idea to find the best recipes for all types of corn bread from some of my favorite bloggers. There's a little bit of everything here – from creamy to skillet to southwestern style. Enjoy!
Creamy Corn Bread Recipes
Skillet Corn Bread Recipes
Slow Cooker or Instant Pot Corn Bread
Sweet Corn Bread Recipes
Low Carb, Paleo, Or Gluten Free Corn Bread
Corn Bread With Fruit
Classic Homemade Corn Bread Recipes
Southwestern Style Corn Bread
HELPFUL LINKS:
Which of these corn bread recipes are you dying to try? I'd love to know!
Need some more ideas for easy dinner sides? Here are some of my reader favorites!