30+ Amazing Corn Bread Recipes
This post may contain affiliate links which won't change your price but will share some commission.
Looking for amazing corn bread recipes to try? We've gathered 31 of the best! From yummy southern style to low carb, with a slow cooker or skillet!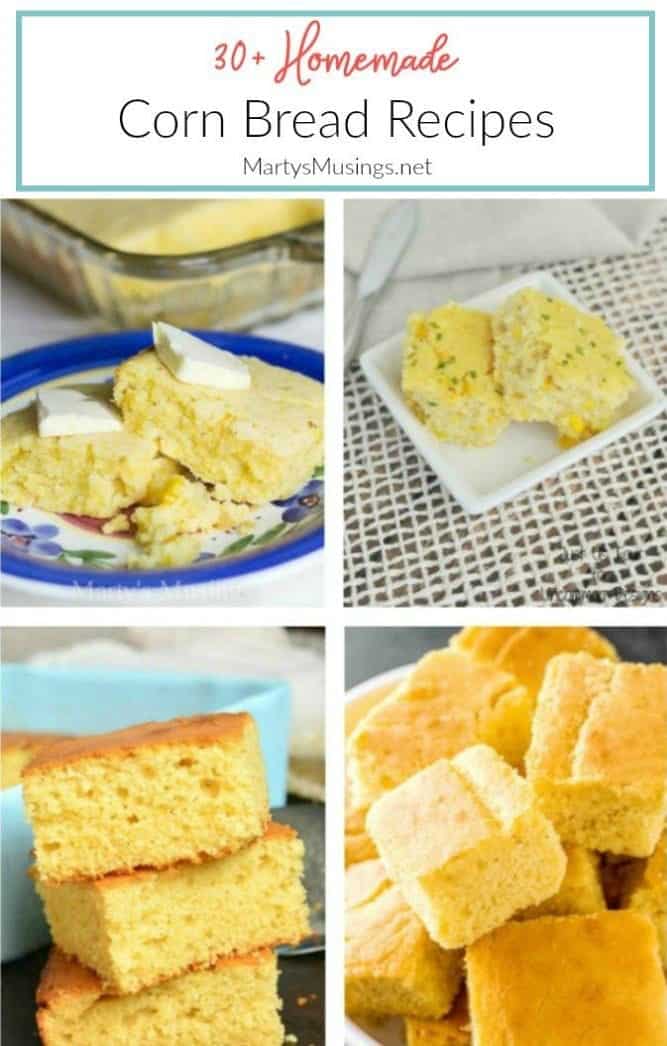 One of the most viewed posts on my blog is my Jiffy Corn Bread recipe. There are almost 300 comments with reader substitutions and suggestions. I love it when a recipe is enjoyed as much as that one!
This is the perfect recipe to take to church potlucks, Super Bowl and March Madness parties, at Easter and New Year's Day or served with my Slow Cooker Tomato Basil Soup, Taco Soup or even my White Chicken Chili.
Are you looking for moist instead of dry and crumbly? This is your recipe! You can bake it in a cast iron skillet or cornstick pan (or even make some yummy muffins)?
Oh.my.goodness. It is divine!
What can you add to corn bread to make it even more delicious?
My Jiffy Corn Bread recipe actually starts with a corn muffin mix. Jiffy mix has been a family owned company since 1901 and was the first prepared baking mix sold to the public. The company's goal: to feed America, especially during difficult economic times.
(Funny side story, I once called Jiffy to see if they wanted to work together. Believe it or not, the president called me back and said they don't do advertising of any kind! Their name is so well known and loved they don't need to!)
Check out the variety of recipes below and let me know if you find your own favorite way of making corn bread. Good luck!
Creamy Corn Bread Recipes
Skillet Corn Bread Recipes
Slow Cooker or Instant Pot Corn Bread
Sweet Corn Bread Recipes
Low Carb, Paleo, Or Gluten Free Corn Bread
Corn Bread With Fruit
Classic Homemade Corn Bread Recipes
Southwestern Style Corn Bread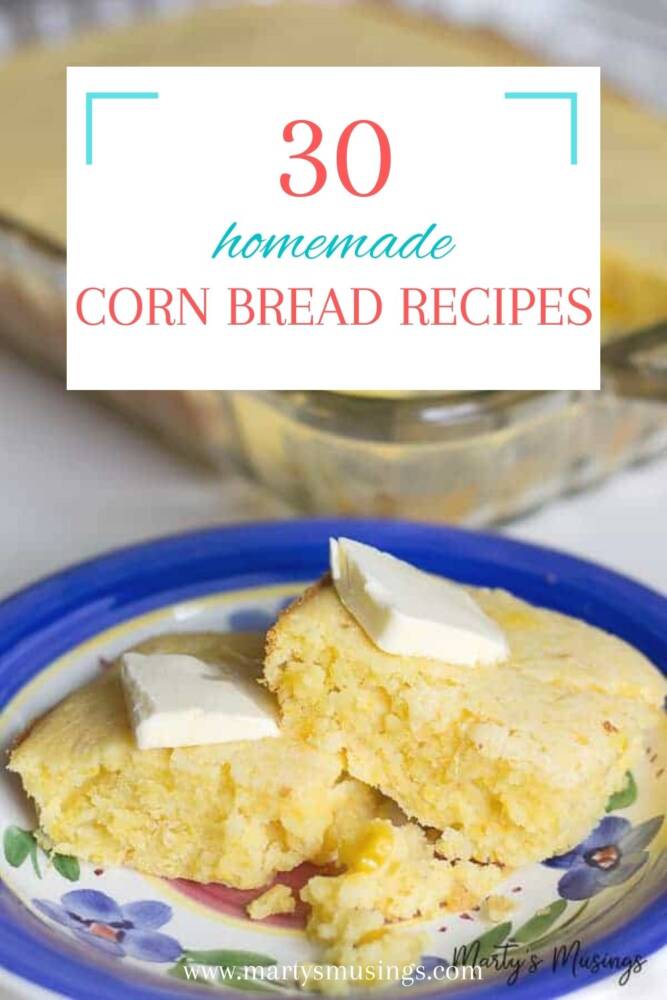 HELPFUL LINKS:
Which of these corn bread recipes are you dying to try? I'd love to know!
Need some more ideas for easy dinner sides? Here are some of my reader favorites!
More Easy Dinner Sides