Back to School Teacher Gift: Chocolate Chip Cookies in a Jar
This post may contain affiliate links which won't change your price but will share some commission. Read more here.
Simple back to school teacher gift using pint sized mason jars and a chocolate chip cookie mix recipe. Perfect for Christmas presents, too!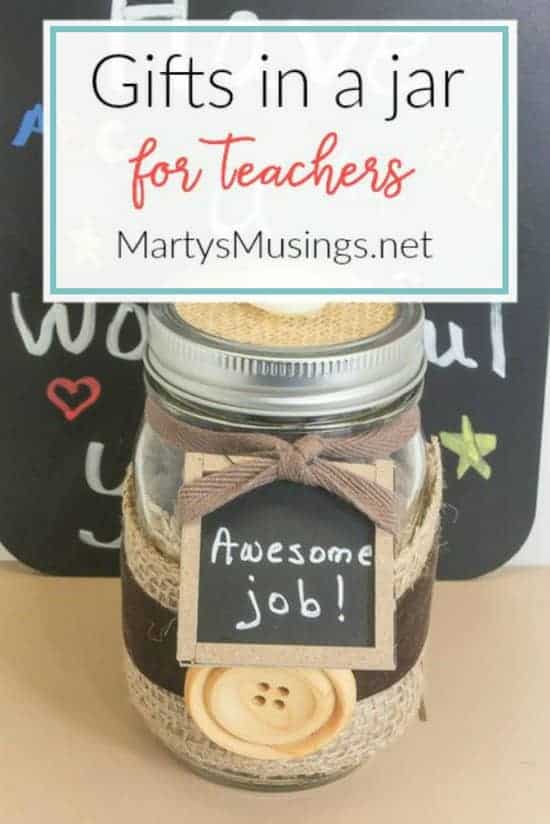 This is a "twofer" y'all. For those not from the south that means "two for one."
I've got a project and a recipe for you.
I have been doing mason jar gifts in a jar many years before they ever became trendy.
You know me. Always on the cutting edge! (Not.)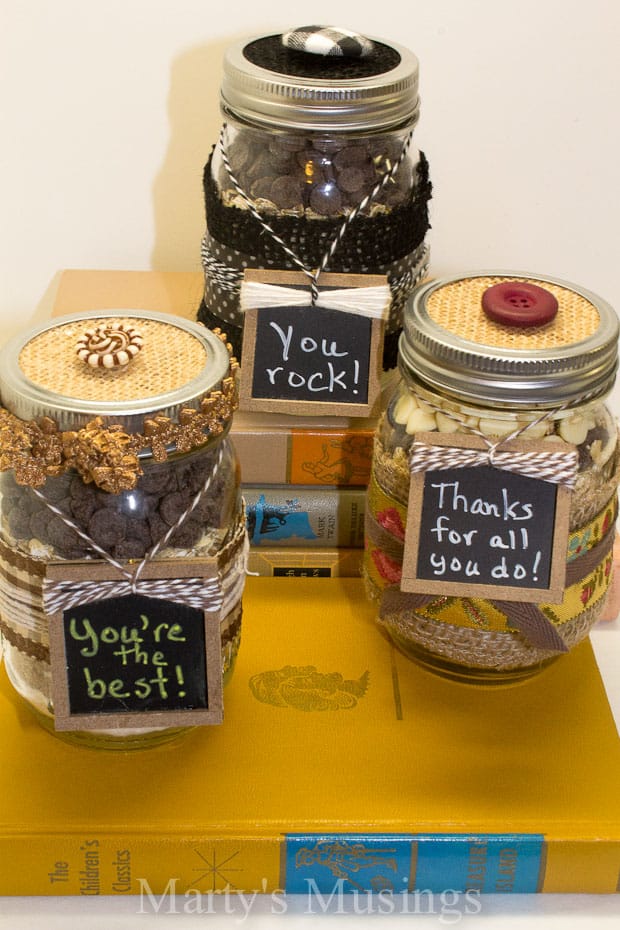 For this project I updated the idea with more than just a cookie mix. This time the gift had some presentation panache.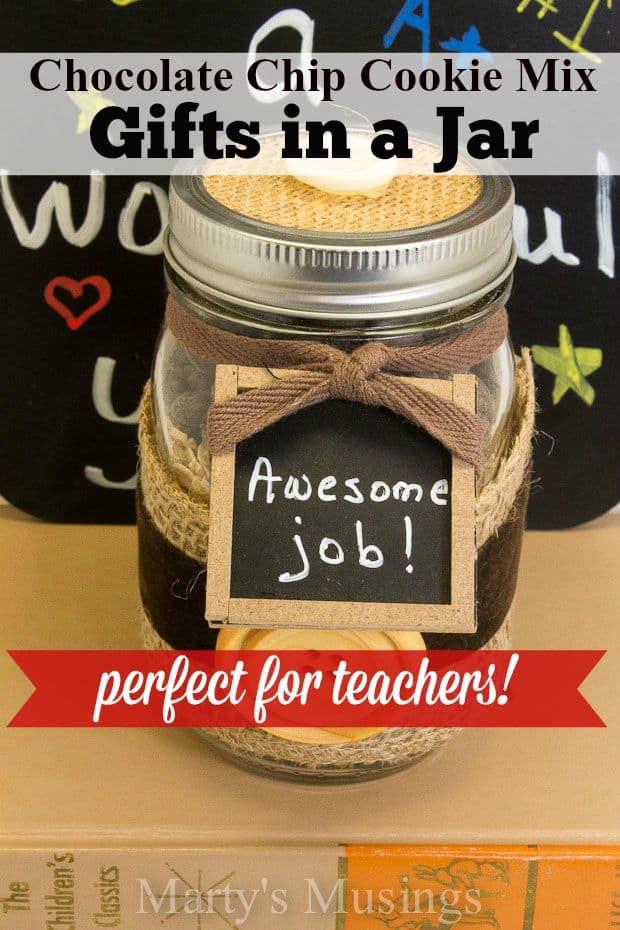 Since it's back to school time I thought it would be a fun idea to make a craft that your kids could take to impress welcome their new teacher/s.
Let's start with the jars themselves. I scoured the internet for a recipe for the pint mason jars and found a good one here.
First you want to make sure you wash the jars and let them dry.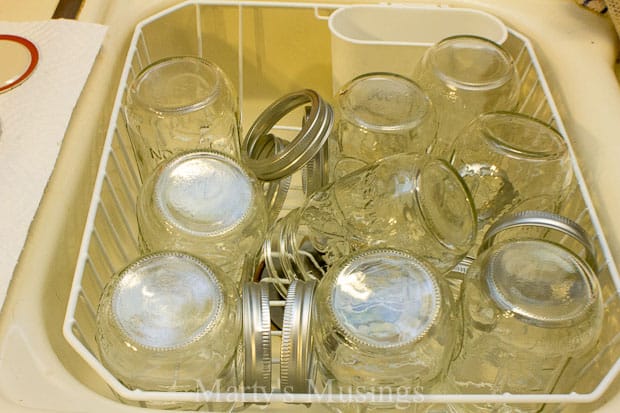 I followed the directions exactly as the recipe is listed below. My hubby helped me out and we had an assembly line going to speed things up.
I would definitely recommend using helpers if you want to make a bunch of these for gifts. I also used a wide mouth funnel which was perfect for the pint sized jars.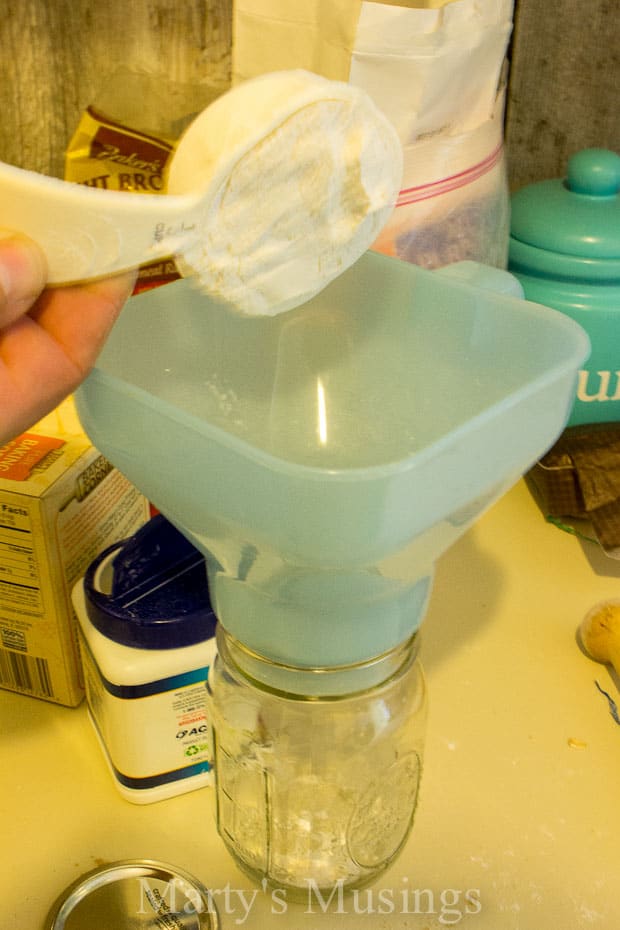 And just 'cause I love y'all so much I taste tested the recipe below. I wanted to make sure this recipe was foolproof.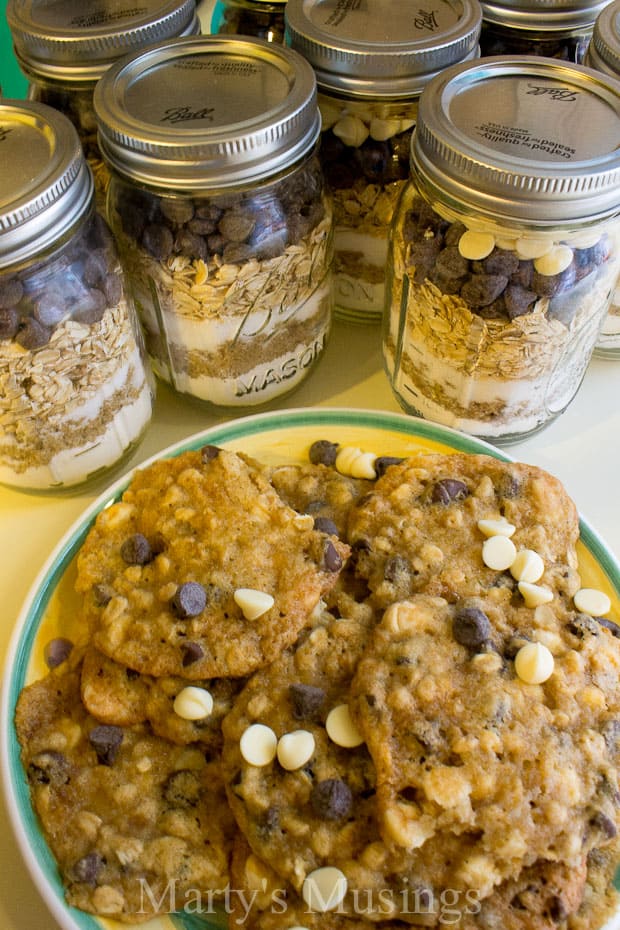 My youngest son said these were the best cookies he'd ever eaten. Of course he is 14 and most any cookie is delicious!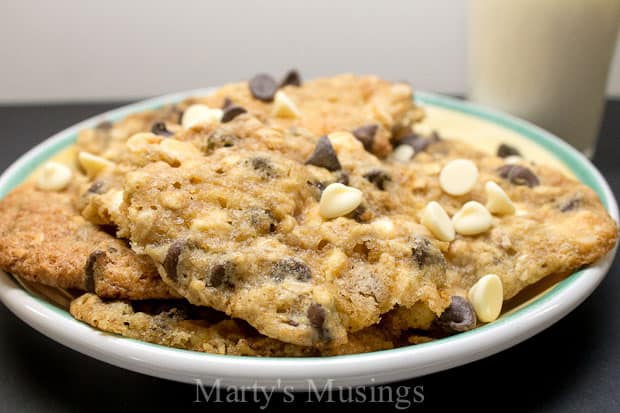 Since I'm a bargain hunter and like getting a good deal, here's the rest of your twofer!
Back to School Teacher Gift
For this project my double sided tape (from the dollar store) was a lifesaver. No glue, no mess.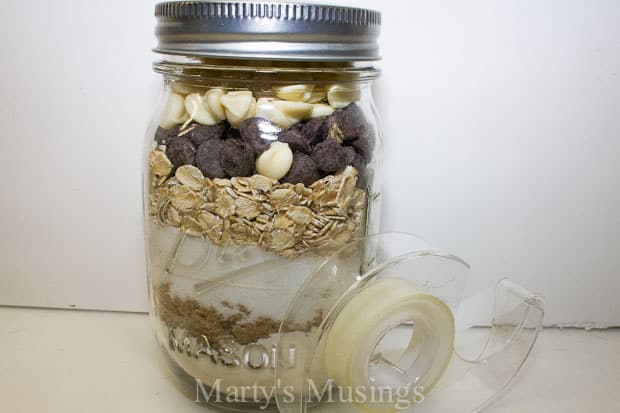 I'm just going to use one jar as a sample because each jar was different. I began with this first layer of burlap which came in a narrower strip that I loved.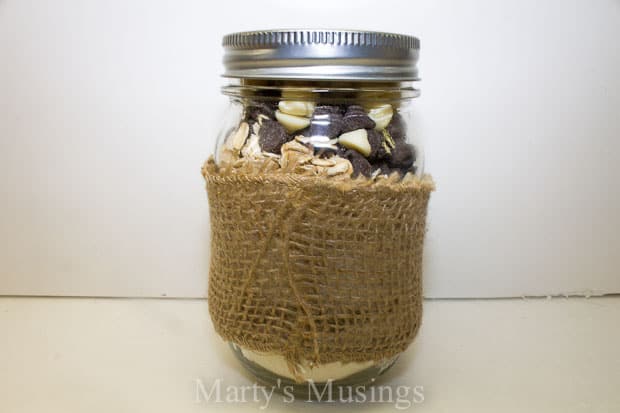 Next a layer of ribbon from my stash.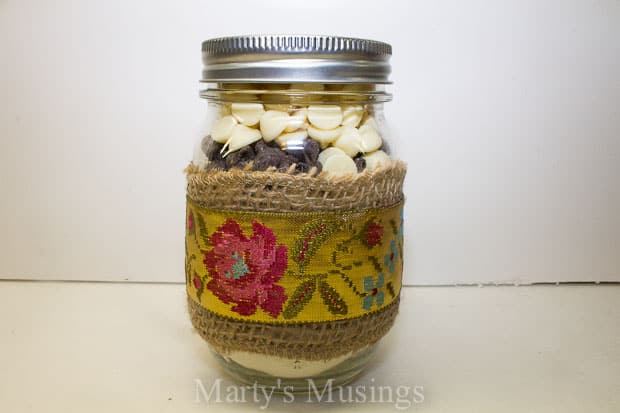 This is actually an old shoestring simply wrapped around and tied in a knot. (See? I knew there was a reason I saved all those odds and ends!)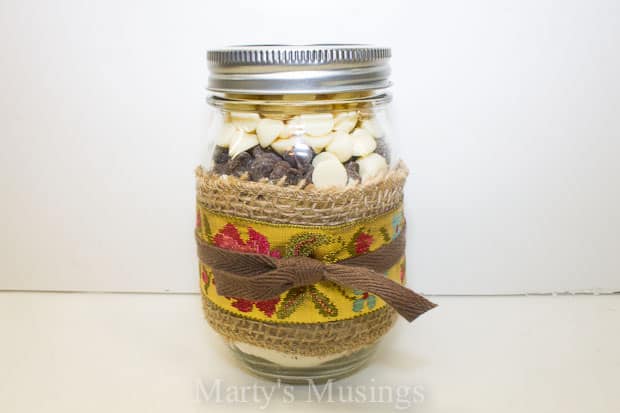 Next I wrote with a chalk marker on this adorable little chalkboard and wrapped the twine around it to give me a way to hang it.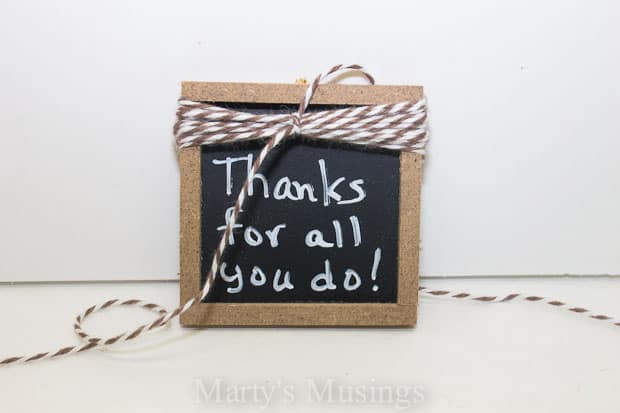 I set the lid on a scrap piece of burlap,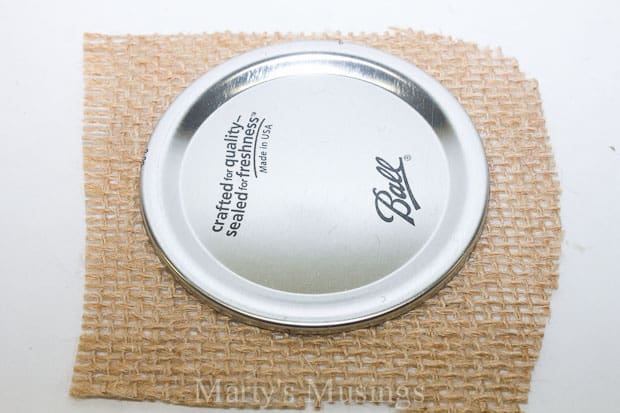 traced around it in permanent marker, cut it out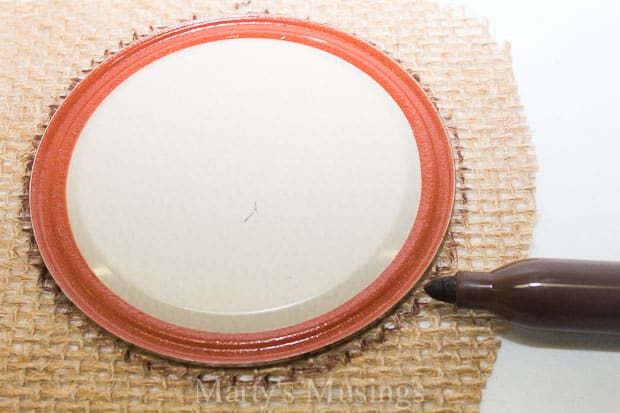 and attached it with more double sided tape.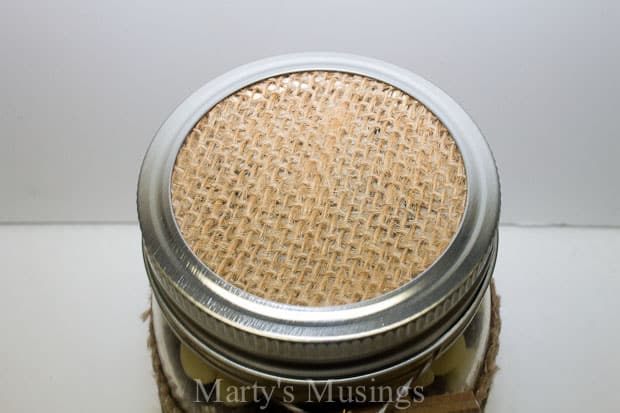 And here it is, with a button on top to add to the cuteness factor!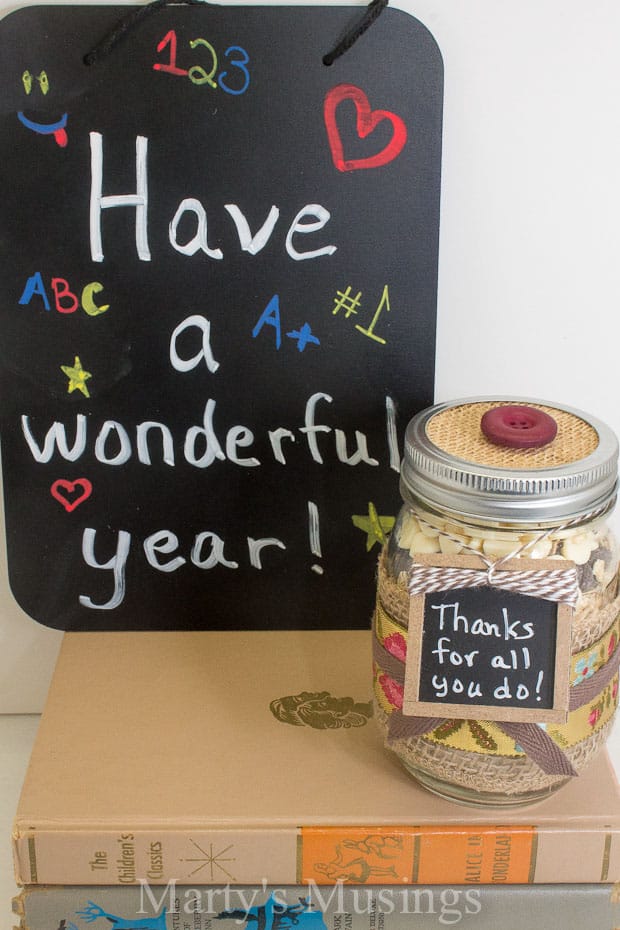 Here are some more back to school teacher gift jars to inspire you with the possibilities.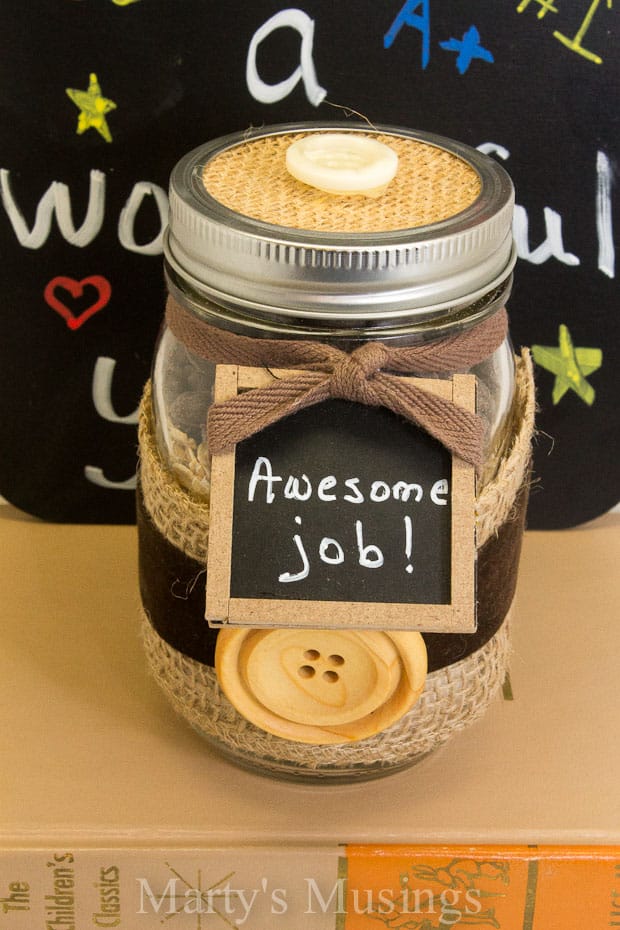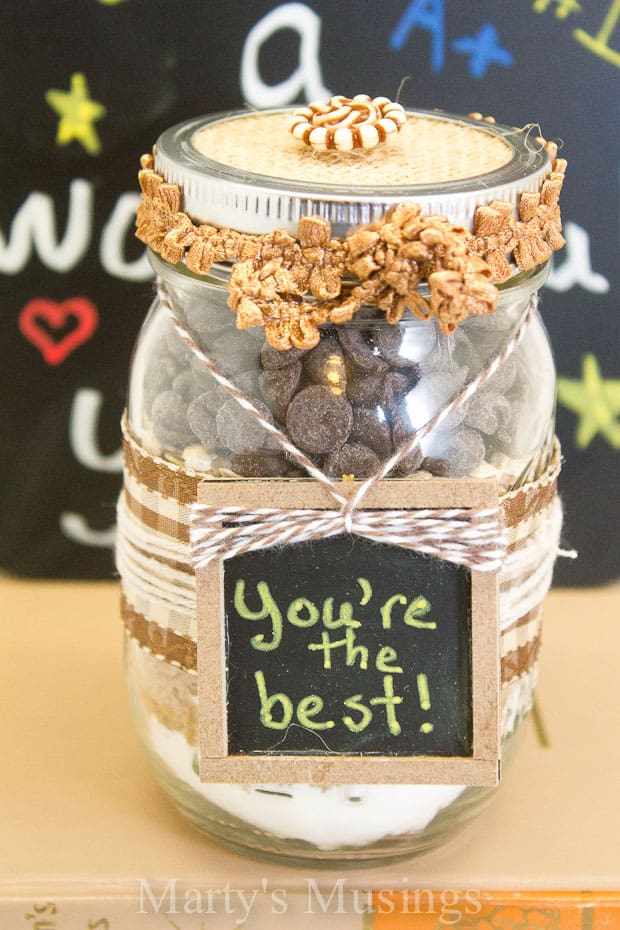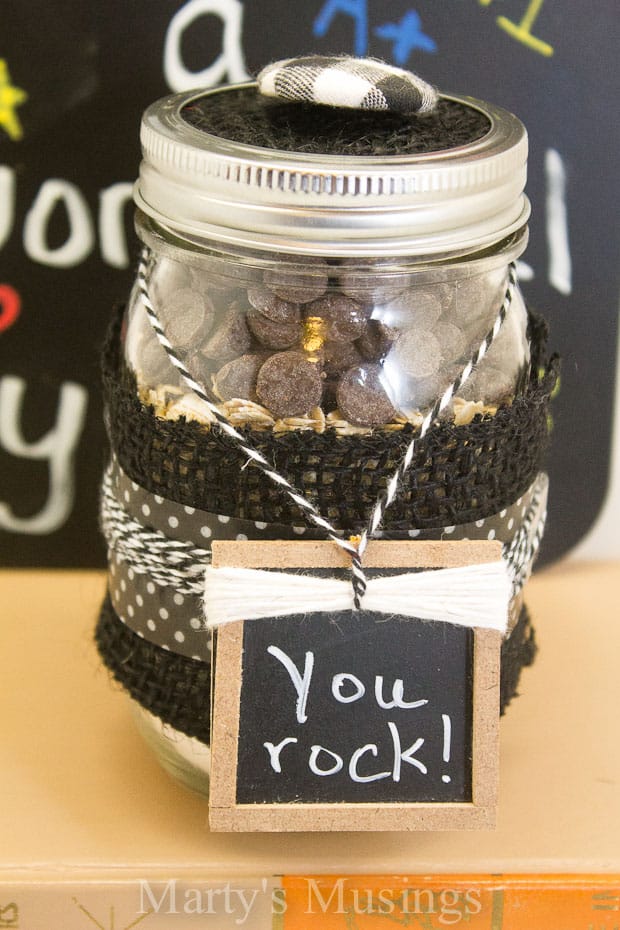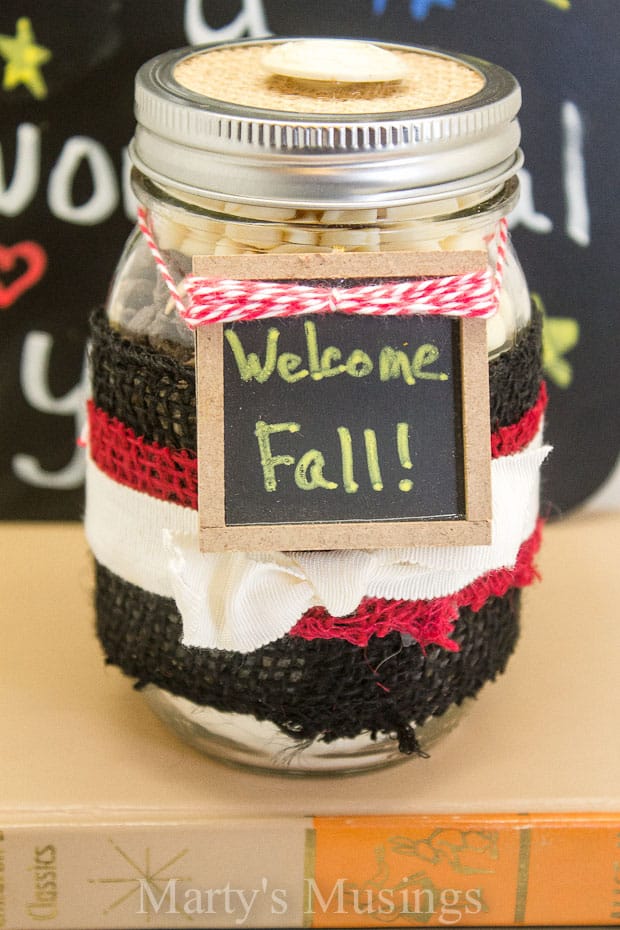 The best part of all this? Since we homeschool I can just give these to myself! I see a lot of cookies in my future!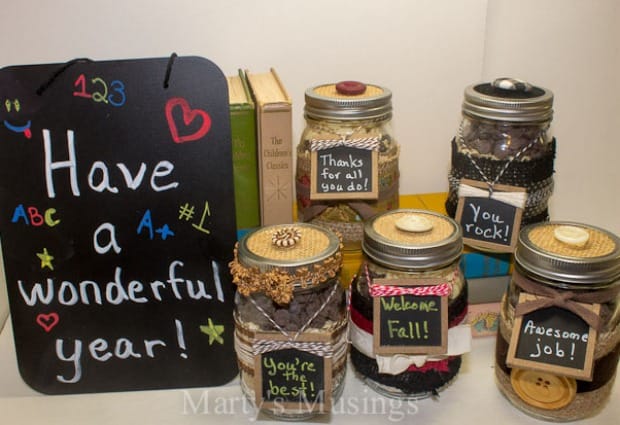 I got so involved in decorating the mason jars (the fun part) that I didn't print out the directions that are to be included with the jar. Next time I would probably just print it on cardstock, hole punch it and attach it with ribbon.
Gifts in a Jar with Chocolate Chip Cookie Mix
Chocolate Chip Oatmeal Cookies in a Pint Jar
Give this fun gift in a pint jar with a delicious chocolate chip oatmeal cookie mix.
Ingredients
1/3

cup

all purpose flour

firmly packed

1/4

tsp

baking powder

1/4

tsp

baking soda

1/3

cup

brown sugar

firmly packed

1/4

cup

white sugar

1/3

cup

old fashioned oats

1/3

cup

semi-sweet chocolate chips

1/3

cup

white chocolate chips
Instructions
Place flour, baking powder and baking soda in the bottom of a clean pint jar, tamping it down for an even layer.

Add an even layer of brown sugar on top and press it down.

Add an even layer of white sugar on top.

Next add an even layer of oats.

Pour the chocolate chips on top.

Finish off with the white chocolate chips to top off the jar.

Place the lid on the jar and decorate.
Include the following recipe notes
Preheat oven to 350 degrees and line a cookie sheet with parchment paper. Pour the contents of this jar into a bowl. Add 3 1/2 tbs cooled melted butter, 1 egg lightly beaten and 1/2 tsp vanilla. Stir until well combined. Spoon batter by the teaspoon onto paper. Bake for 12-14 minutes (less if chewier cookie is desired). Makes 12 cookies.
Notes
You can use all semi-sweet chips instead of white and semi-sweet if you like. You could also substitute butterscotch or peanut butter chips for variation.
I used old fashioned oats but you could use quick cook oats as well.
I like the cookies a little crispier so I cooked them 12-14 minutes. Cook a bit less for chewy cookies.
This recipe also makes a great Christmas gift!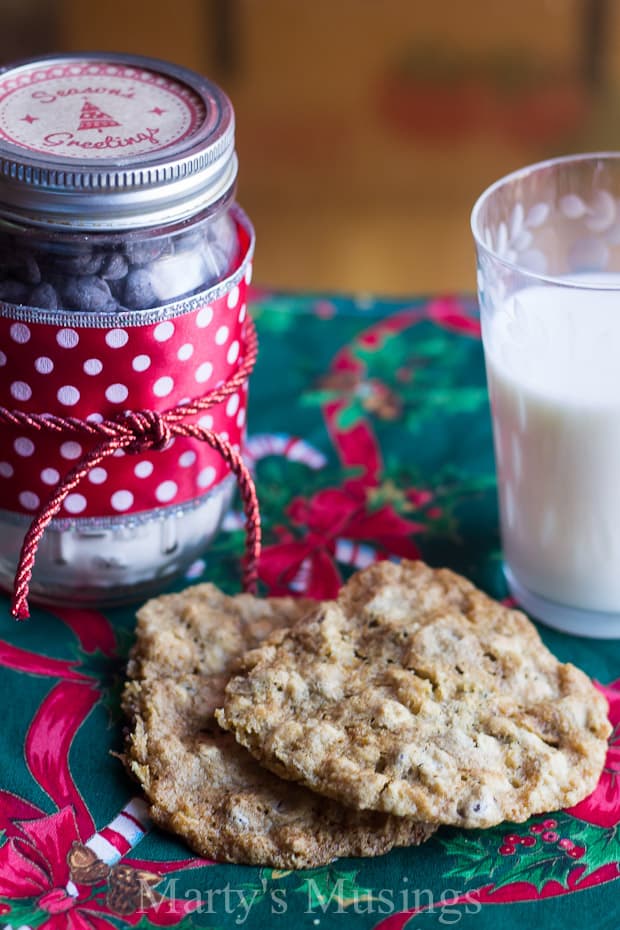 Here's another project and a free printable, too!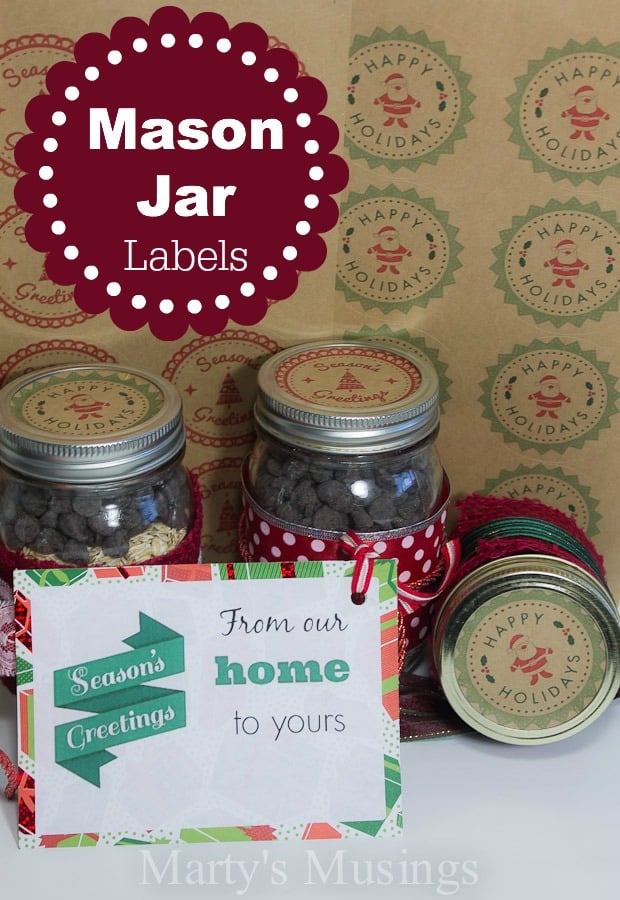 SaveSave