Raising Healthy Kids in a Busy Family
This post may contain affiliate links which won't change your price but will share some commission.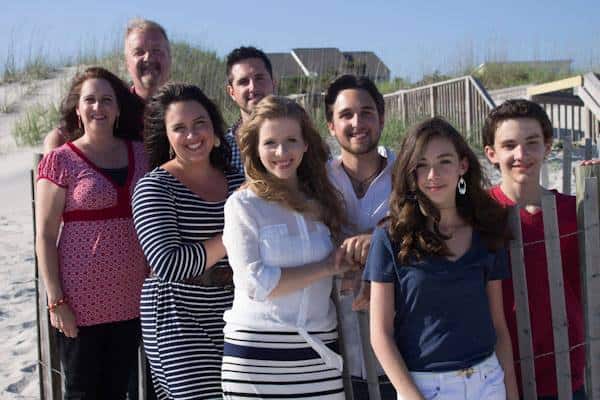 I am the mom of five children, both adopted and biological, ranging in age from 14 to 24, with a son-in-law thrown into the mix!
We now only have 2 dogs and 2 cats. The most we ever had squished into our 2000 sq. ft. ranch home was 5 kids, 3 dogs, 4 cats and a variety of hamsters, guinea pig and fish!
We are a homeschooling family which throws additional chaos into the best laid plans. From the second my feet hit the floor in the morning I was busy teaching, preparing meals, juggling schedules and herding people through activities.
So how have I kept my family healthy during these busy active years of raising kids, homeschooling, church activities and friends?
One way is through the things we try to minimize: only a rare soda or caffeinated beverage allowed; few junk foods like chips are available; and not eating out much at all, mainly for financial reasons but also because fast food is generally not as healthy.
I did allow dessert on a fairly regular basis, whether it was ice cream at bedtime or homemade cookies here and there. I didn't forbid it but I didn't buy prepared desserts such as pies or cakes. Rather, these were a rarity, which made the kids enjoy and appreciate them even more. I have felt that depriving the kids would make them crave forbidden foods even more plus I wanted my kids to develop self discipline as they grew older.
The other way I tried to keep my family healthy was to try to maximize: fresh fruits and vegetables freely available; family dinner together every night; drinking milk with dinner; and family-tested favorites cooked from scratch.
I taught my kids to cook and bake as part of their life skills preparation. I encouraged them to find recipes that interested them and those that were easy to prepare. I know that as adults meal preparation and grocery shopping the sales with coupons will be a useful tool for them to have in their knowledge bank.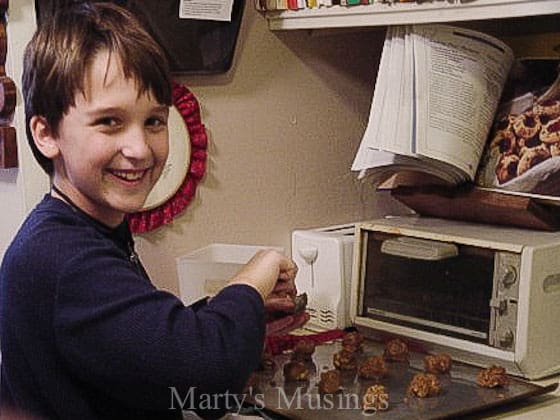 We loved to walk around the neighborhood as a family, especially when the kids were younger and needed help getting out all that energy! It wasn't unusual for neighbors to see us out with a variety of dogs, strollers, bicycles, roller blades or balls.
Our kids have always had regular doctor checkups and stayed current on immunizations. My oldest son had asthma and allergies so we kept particular watch over his health. He now has this under control without even the use of shots or medicines at this time. My youngest two just started on allergy shots and meds so that routine is a part of their life as well.
As my husband and I have aged we are also working at eating healthier by making better food choices. Since we still have two at home they benefit from our wisdom! My oldest son who lives off campus at college has become a vegetarian with no milk products. My oldest daughter and husband are learning how to juggle jobs and home like any newly married couple. My older kids will call me for recipe instruction and I call myself "google mama!" Both my older children are practicing self discipline in the area of physical health and I'm even learning from them!
I also believe there is an emotional and spiritual component to physical health. Most of us would agree that life's trials and circumstances often make it harder to prioritize our health. It becomes easier to emotionally eat and lose interest in exercise and relationships.
Taking care of my family emotionally has involved hours of conversation, a trusted therapist to help my adopted children heal their wounded hearts, and allowing friends and family to support us through their prayers, presence and guidance.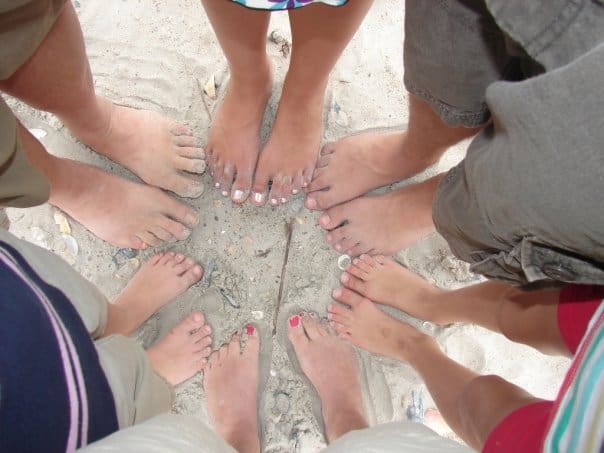 As a mom who has invested years in her kids, I want them to be all God designed them to be and to live productive, healthy lives when they leave our home.
This is a sponsored conversation written by me on behalf of iVillage
. The opinions and text are all mine.