Should You Give up Your Dreams for A Better Plan?
This post may contain affiliate links which won't change your price but will share some commission.
Even with all this progress, recent days have brought more heart wrenching revelations in our parenting journey, and I am transported back to the days I wrote so painfully about in 2011. 
To each of you moms who hurts today I pray this may somehow be balm to your sweet spirit.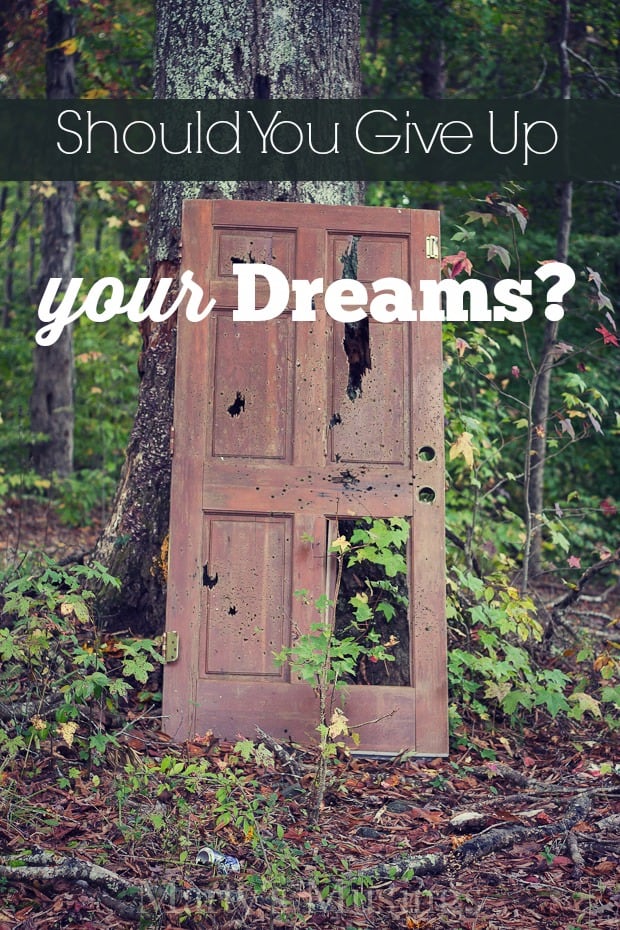 I hear and read about so many adoptive and foster moms struggling with the loss of their "dreams".
Dreams
dreams of a happy, healthy family
dreams of siblings enjoying each other's company
dreams of restful sleep and peaceful nights
dreams of financial security
dreams of safety
dreams of "normal"
The Reality
constant hypervigilance
PTSD symptoms
years in therapy
homeschooling failures
abandonment by friends
alarms on doors
loss of freedom, both yours and theirs
financial devastation
CPS investigations
forsaken by the church
If this is your life, I want to encourage you to give up your dreams for another plan.
I know what I'm talking about.
My life is nothing like I pictured it. I was going to be an actor, perform around the country and on cruise ships, sing my way through life.
I was done after two kids. We couldn't afford any more and I only had patience for the two I had. We even made sure that was a reality.
I never dreamed of being a stay at home mom.
Homeschooling
? Never heard of it. I loved public school. My children would, too.
Living on love?
Heck, no. I wanted financial security because I sure didn't grow up with any.
Losing my sister at age 53?
No way. She and I were tight. Yard sale buddies, babysitters, caretakers of our parents. Couldn't live without her. Yet she died anyway.
Adoption?
Yeah, right. Two was enough, remember? And don't tell me that it will cause more heartache than I knew was possible. Rose colored glasses are my favorite.
I don't tell everything of our journey. But I tell enough. Enough for you to know that I've been in that all encompassing, dark, desperate pit.
No hope.
No light.
No dreams.
Every time I talk to another mom who is hurting and disillusioned I feel their pain.
Yet through all the trials and heartaches God has impressed one thing upon my heart.
It is about dying to MYSELF.
My dreams.
My desires.
My perfectly planned out life.
Want to make God laugh? Tell Him about your plans.
Bitter.
Lonely.
Faithless.
Absolutely not.
Will it hurt?
Maybe every day.
Take time to grieve. It hurts but it's necessary.
Take time to be angry. No one deserves this.
Give God all your pain. Why did you allow this to happen?
His best is "immeasurably more than all we ask or imagine" (Ephesians 3:20).