Sara Groves "He's Always Been Faithful to Me": Simple Gift Sunday
This post may contain affiliate links which won't change your price but will share some commission. Read more here.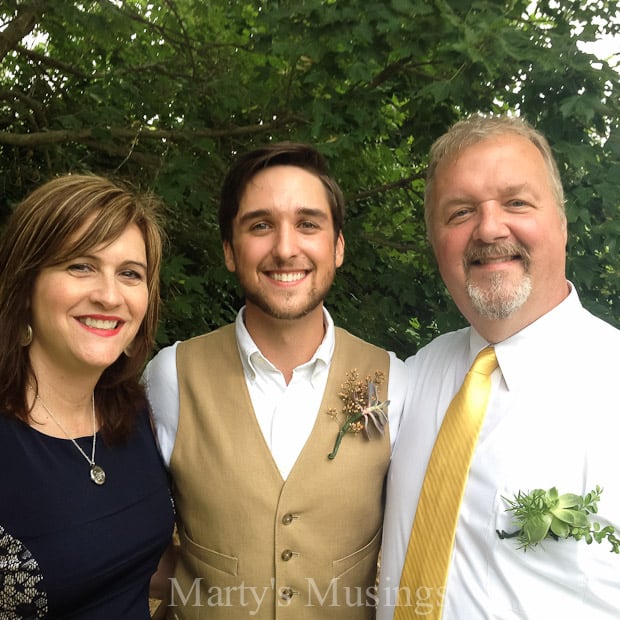 My oldest son Joshua recently married his love Emmaline on a warm Friday evening in a beautifully tranquil outdoor park.
All during the hours proceeding the wedding I was calm yet excited.
I had celebrated my son's birth and life in this letter written to him the night before his wedding. I let all the emotions surrounding this special occasion flow through my pen.
But on this day, with hair done and mother of the groom dress donned, we traveled safely to Raleigh, NC, in great anticipation of the moments to come.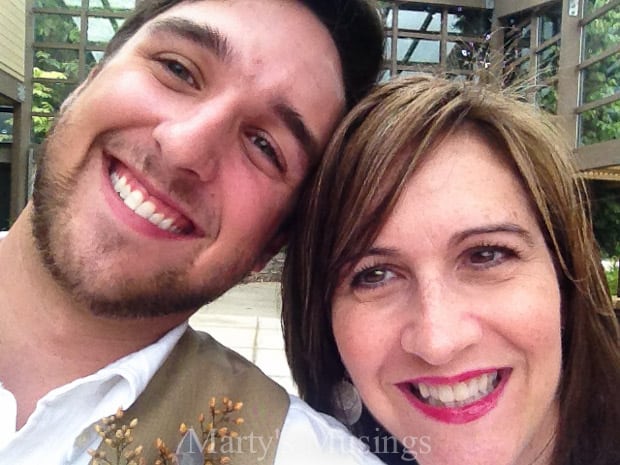 The prayers of a lifetime were culminating in a small ceremony designed to honor God through the testimony of both the bride and groom.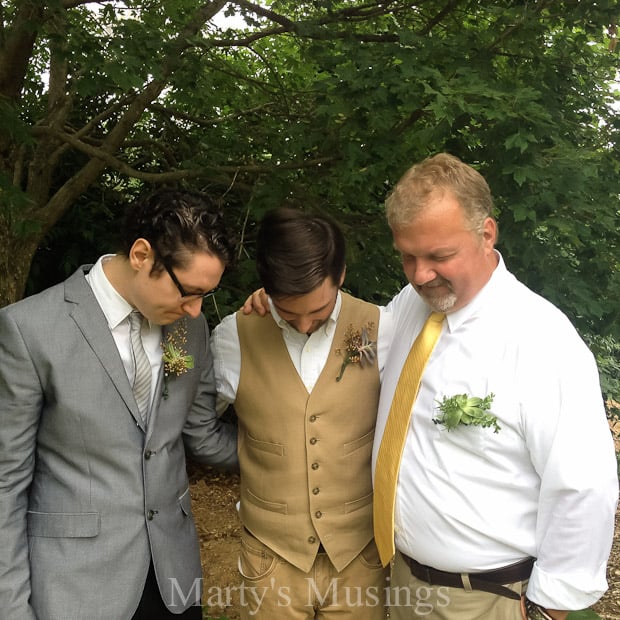 Escorted down the aisle by the father of my children and love of my life, I was completely happy and at ease.
Watching my son calmly proclaim his love for his bride was a precious honor for me.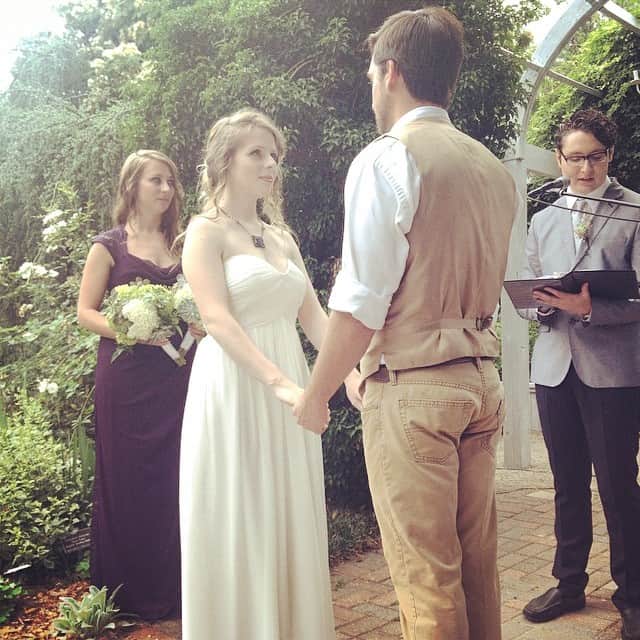 And then the soloist stood to sing Sara Groves "He's Always Been Faithful to Me", a song I had never heard before.
This friend of my son's began with these words:
Great is thy faithfulness, Lord, unto me
The tears began to drop, one by one, down my perfectly made up cheeks. My eyes with the waterproof mascara overflowed with the evidence of God's faithfulness to our family.
I can't remember a trial or a pain He did not recycle to bring me gain
Through years of grief and unknowns, God was still there. When my world exploded with crippling fear and overwhelming sorrow God was still faithful.
I can't remember one single regret
in serving God only and trusting His hand
As the soloist continued my oldest daughter Rachel placed her arm around my shoulders as I tried to stifle the sobs that wrestled with my heart.
All I have need of His hand will provide
In our deepest darkest years I still knew God was sovereign. His perfect holy plan was far beyond the mere trials we faced.
He's always been faithful to me
Our prayer from the beginning of our adoption story was for God to be real to our children (Rachel and Joshua) and our family to be faithful to tell our story to a watching world.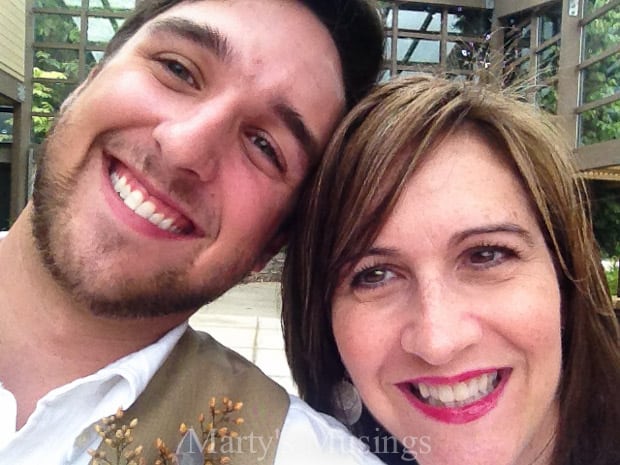 These words brought me to my knees in gratitude for this simple, perfect truth.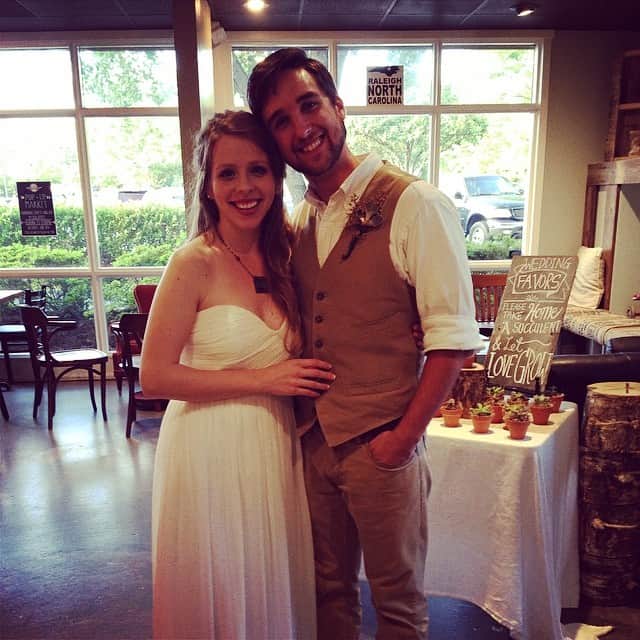 He's always been faithful to me
For more more encouragement and my Simple Gift Sunday posts go here.
(If you are reading via email or reader just click on the post title to watch the video. You won't want to miss this special song!)
"He's Always Been Faithful"
Great is thy faithfulness, Lord, unto me
Morning by morning I wake up to find
The power and comfort of God's hand in mine
Season by season I watch Him, amazed
In awe of the mystery of His perfect ways
All I have need of, His hand will provide
He's always been faithful to me
I can't remember a trial or a pain
He did not recycle to bring me gain
I can't remember one single regret
In serving God only, and trusting His hand
All I have need of, His hand will provide
This is my anthem, this is my song
The theme of the stories I've heard for so long
God has been faithful, He will be again
His loving compassion, it knows no end
All I have need of, His hand will provide
He's always been faithful,
He's always been faithful
He's always been faithful to me