Letter To My Son on Your Wedding Day
This post may contain affiliate links which won't change your price but will share some commission. Read more here.
A poignant, heartfelt and bittersweet "letter to my son on your wedding day." Every mother will relate to these precious words of encouragement and wisdom.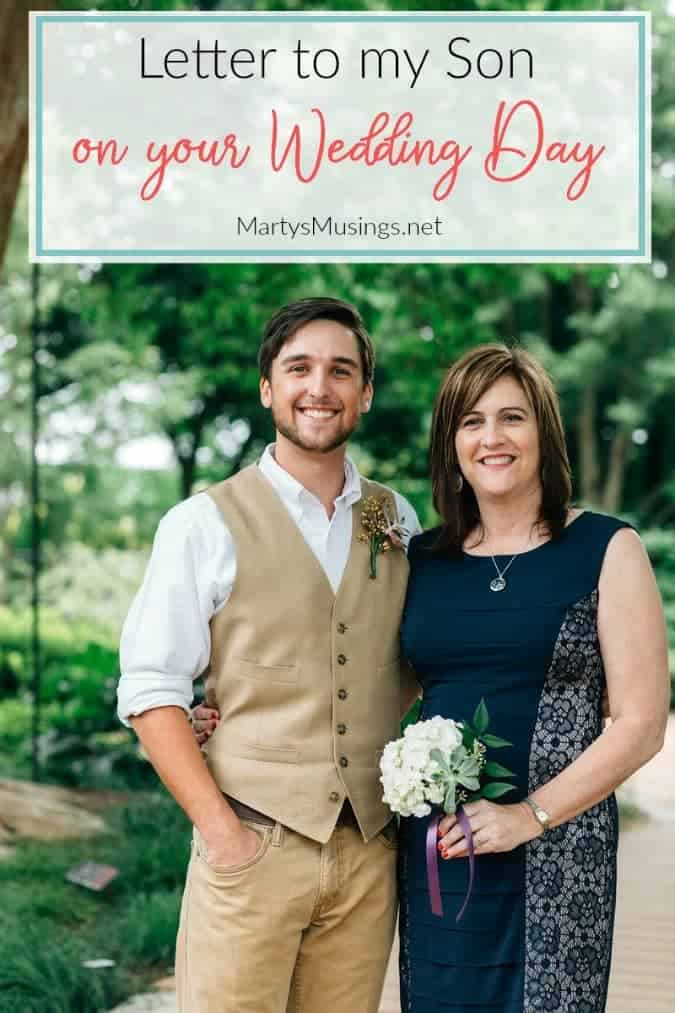 (At the end of this post I've included some of my favorite inexpensive gift ideas for your son or gifts for mamas on his/their special day.)
**You can also read my letter to my daughter on her wedding day here.
Letter to My Son on Your Wedding Day
My sweet Joshua,
I'm fairly certain every mother says at one time or another: "I can't believe how fast the time has gone," but it's unbelievably, heartbreakingly true.
On the eve of your wedding day, the most life altering day in your young life, I want you to know how grateful I am for the privilege of being your mom.
We were so ready for a second child, but it took us a while to get pregnant with you. It wasn't the easiest pregnancy as I coped with migraines and morning sickness.
At 18 weeks we found out you had a cyst on your brain. Even though the doctors assured us there was a great likelihood that it would go away on its own, we felt terrified and helpless.
This was my first experience with loving you passionately and not being able to fix the hurt.
Trusting God with your very life just as we do now.
Blessedly the doctors were right and you were perfect in every way – except for making your entrance into the world four weeks early. I developed toxemia and  was sent across to the hospital from the drs. office with blood samples in hand.
Your dad was working nights painting and those were the days before cell phones. Your Aunt Brenda had to go knock on the window to wake him up and send him to the hospital.
As he was walking into the room the ultrasound technician told us you were in the breach position. Surprise, world! You were blazing a trail all your own even then!
Four days later you were born all shriveled and splotchy from your rushed, premature entry into the world. But in a few days you were this perfect specimen of human life.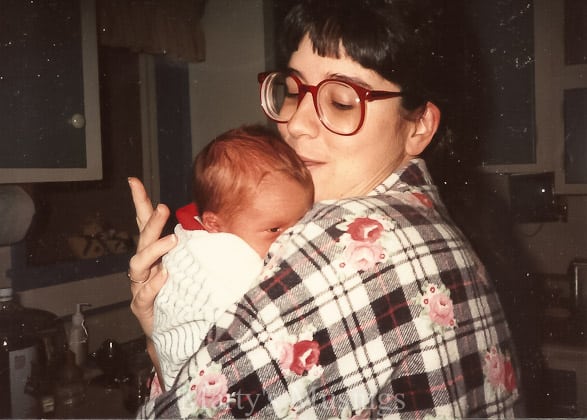 As a mother, you wear your heart on your sleeve. Literally, it's as if a part of you is walking around on this earth outside your body. 
Four weeks later you had hernia surgery and I became closely acquainted with the milking machine (otherwise known as a heavy duty breast milk pump!)
Pacing the floors of the waiting room, once again helpless to fix your hurt. And yet God was faithful and the surgery was successful.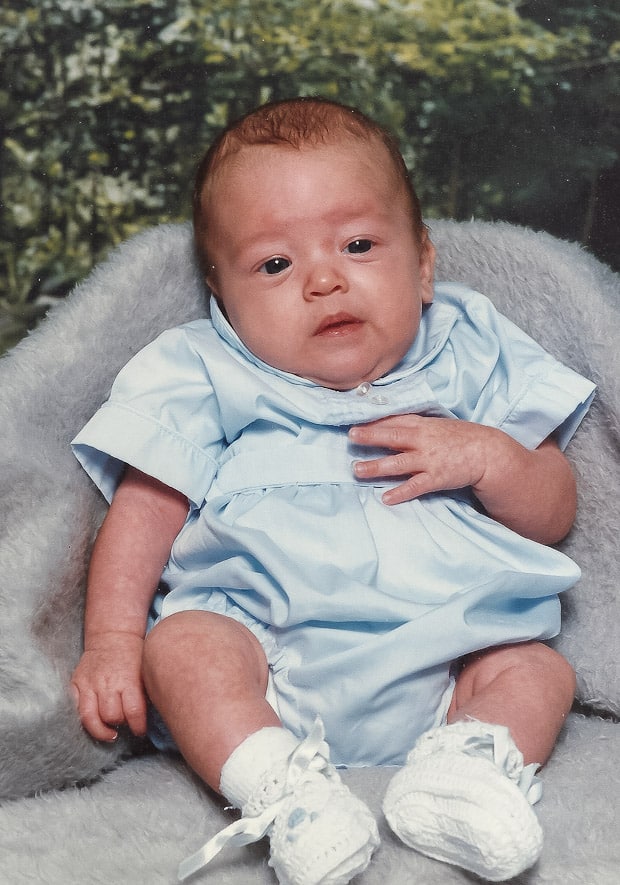 Life through the years was busy with two kids and and a part time job as a choir director. Our church members loved you and Rachel and doted on you both. One particular choir lady gave you bubble gum every time she saw you, much to my chagrin!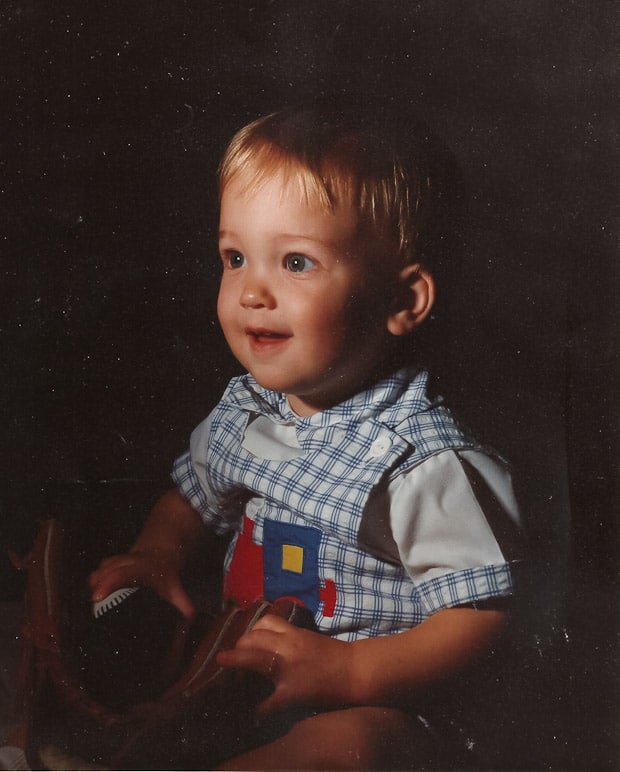 I remember those days when you moved from the crib to a big boy bed but were still lonely. You'd lie at the end of our bed on the hope chest just to be close to us. Many nights I woke up to find you curled up in my arms.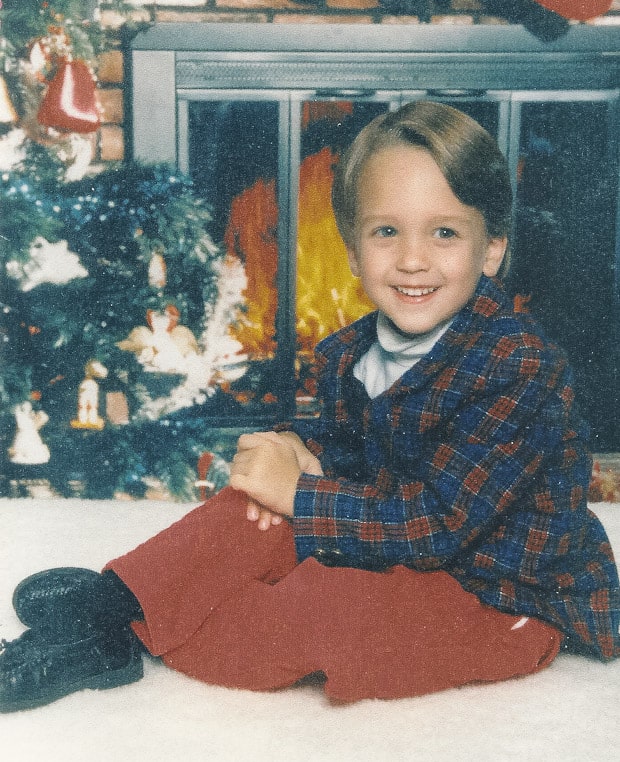 When we finally laid down the law about not sleeping in our bed you just curled up outside our bedroom door, where I had to nudge you out of the way just to get out!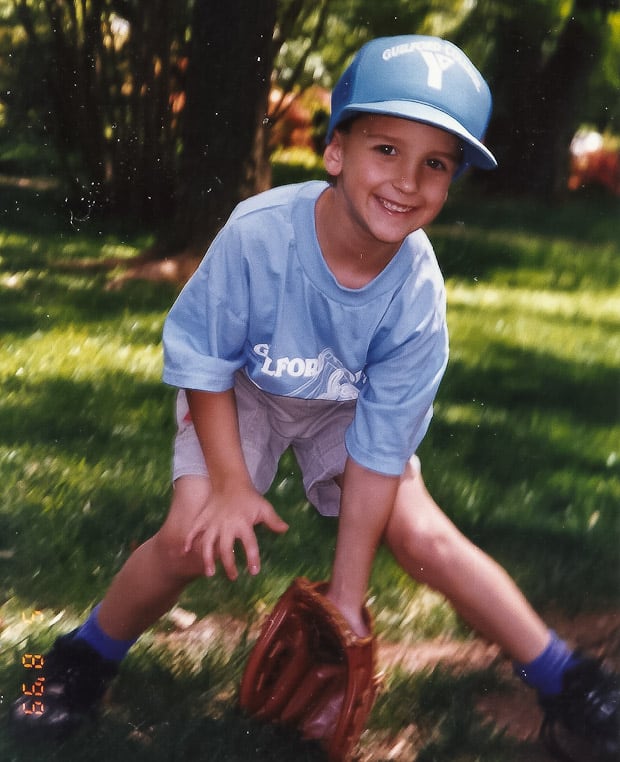 Joshua, you were always our little knight. Your sense of honor and integrity were honed in the trenches of our family life. From the days of dress up to real life ministry, God has His hand firmly on your life.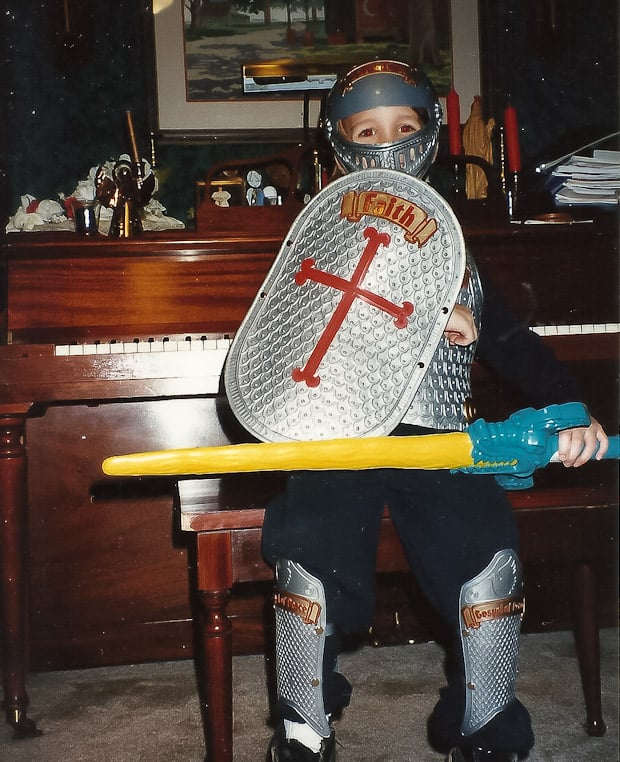 Yes, we got a lot of wear out of that plaid jacket for our yearly visit to the Walmart photo studio!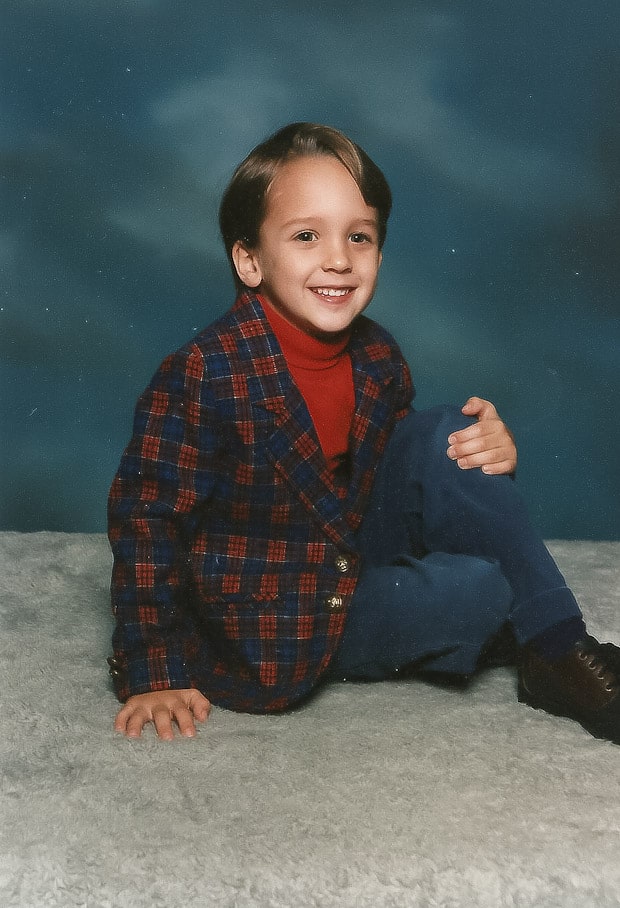 Next we moved on to the official presidential jacket. Have you ever seen a more perfect stature and regal demeanor? Your dad always said this would be your portrait in the White House!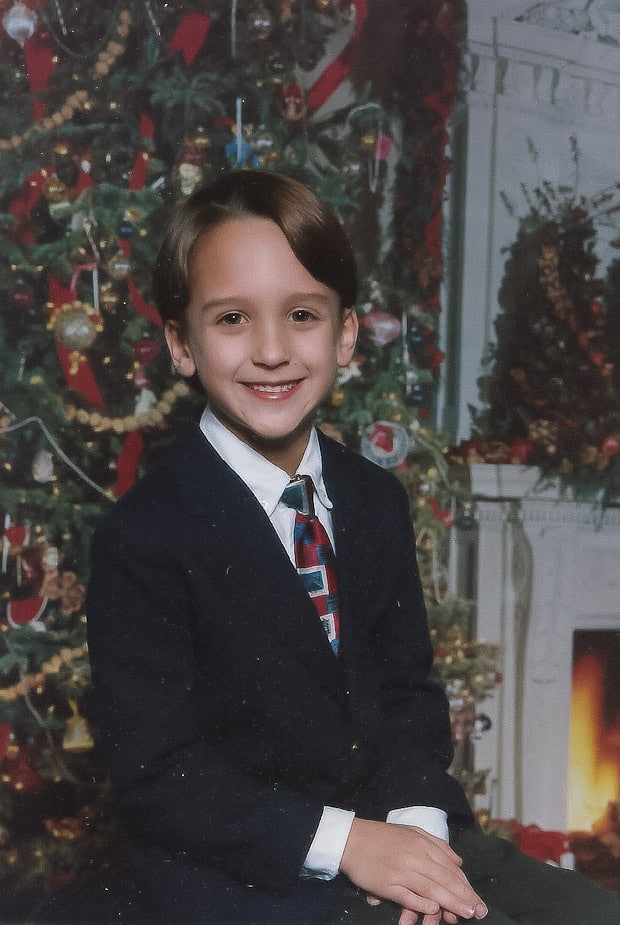 The year 2000 held many changes and surprises for all of us. You went from being the baby to the middle child of five. Our adoption of a sibling group of three children radically changed our lives forever.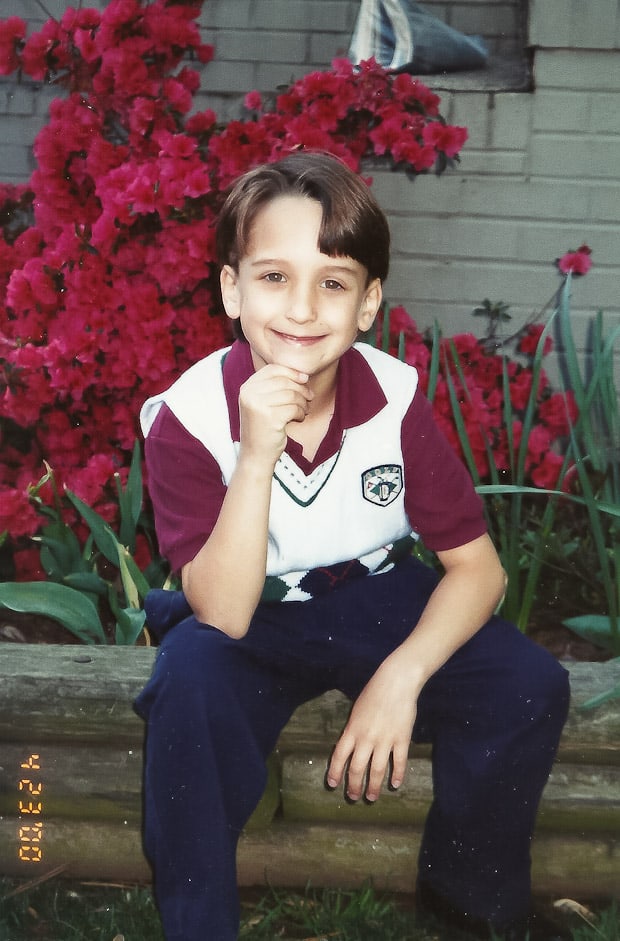 When we received the phone call from a friend telling us of three children that needed adopting, Rachel's response was that it was an answer to prayer.
You went to your room and got a $20 dollar bill and said to give it to the children because they needed it more. This compassion would be desperately needed over the many challenging years to come.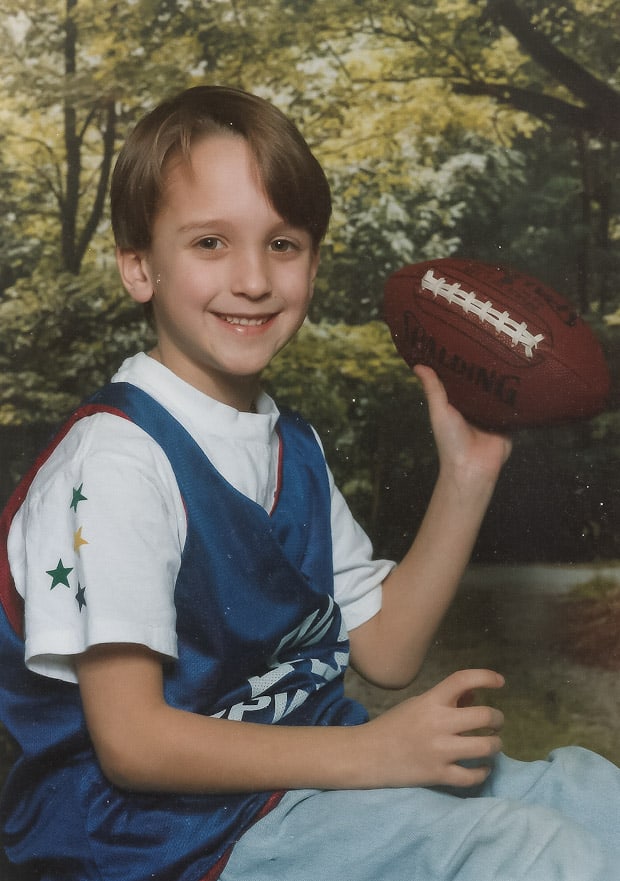 You loved your new siblings with passion and relished torturing playing with your younger brother and sister, just like a big brother should.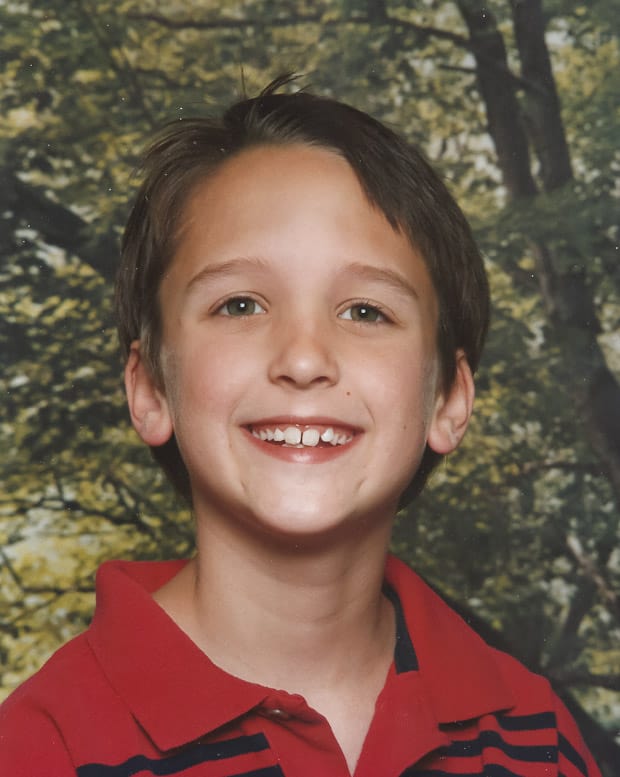 Here you graduated from mama's bad haircuts with that stubborn cowlick to daddy's buzz cuts.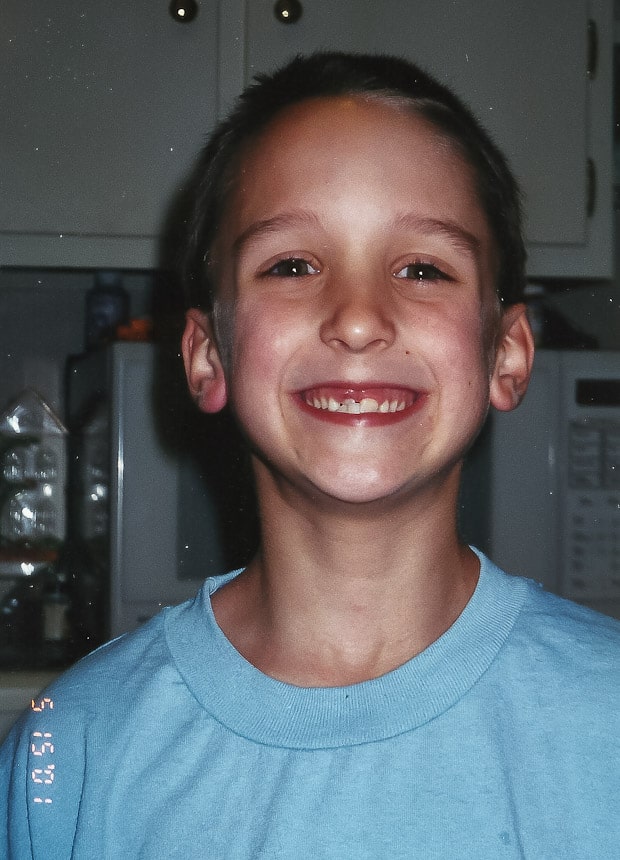 Even as you got to stay up later through the years, you didn't want to be the last one awake at night. You were always comforted to know I was up late crafting or reading in case you needed me.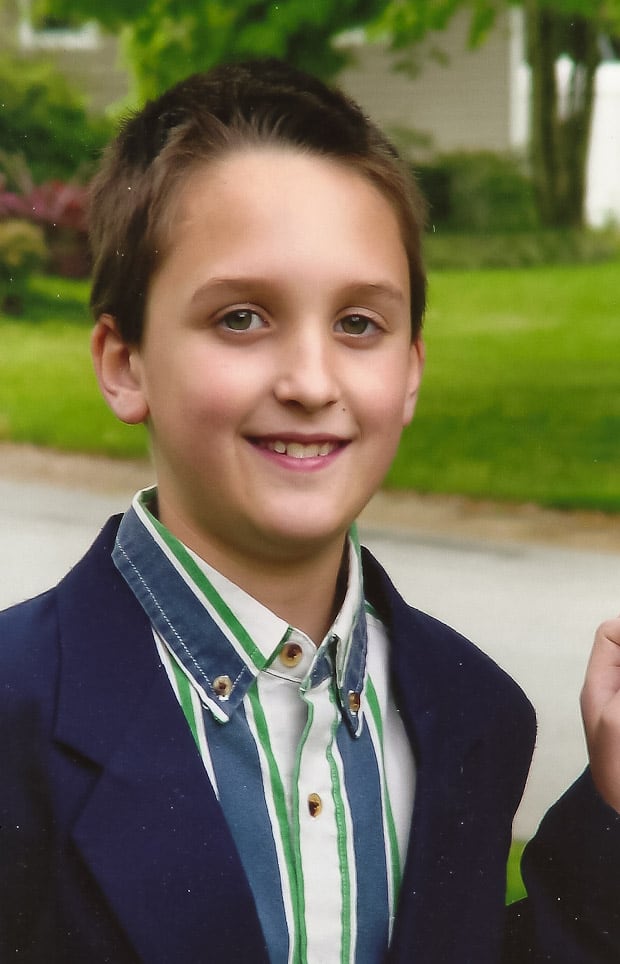 At eleven years old God called you into ministry while at a summer camp for boys. You've never wavered nor run from that call on your life.
Even now as you make plans to finish your education and move to the mission field of France, I pray you will continue to be sensitive to God's will for your life, walking each day in faith and obedience.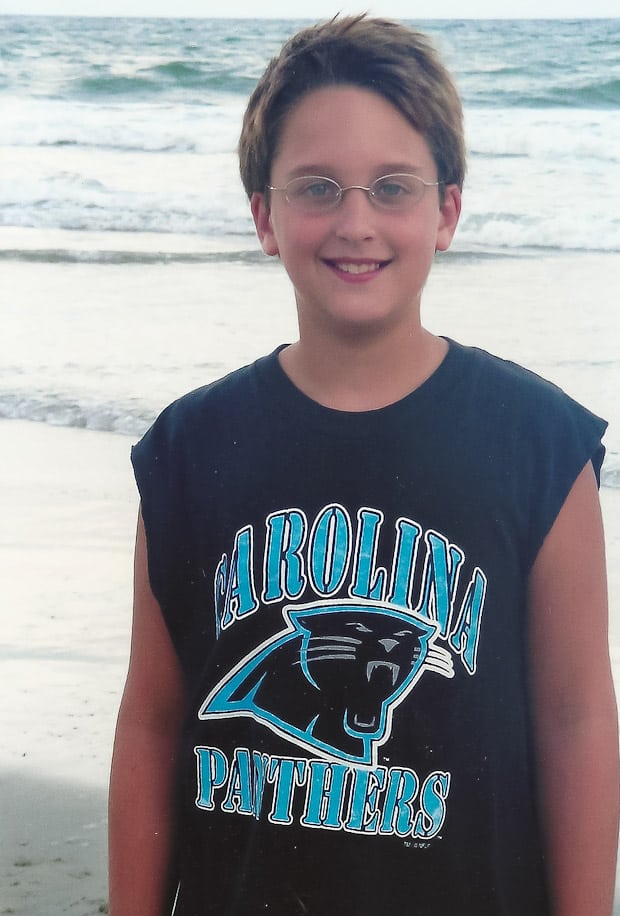 Your formative years have been ones of trusting God when we could not see the way, of clinging to each other through testing and trials that could have destroyed us without God's provision and goodness.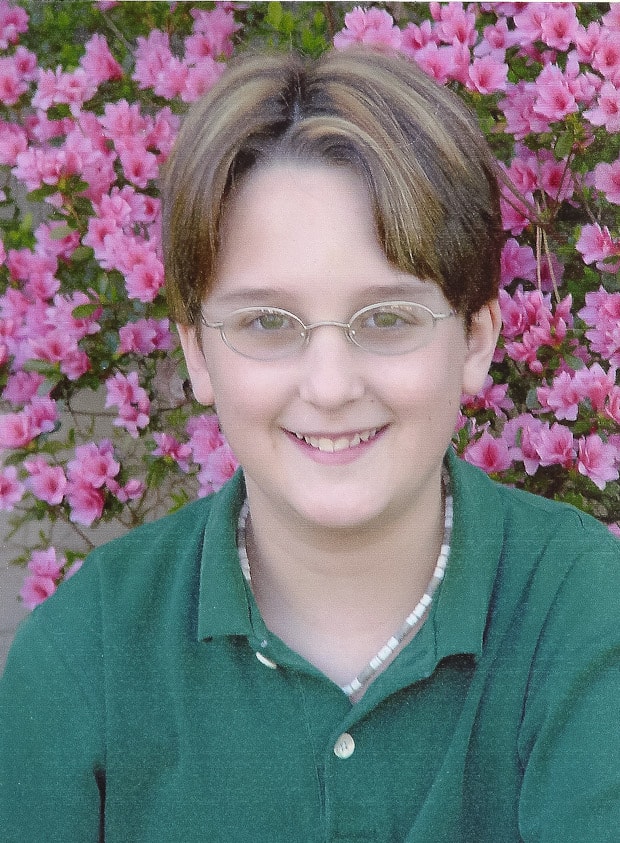 Such an inquisitive, perfect expression that I would see many times in your teen years.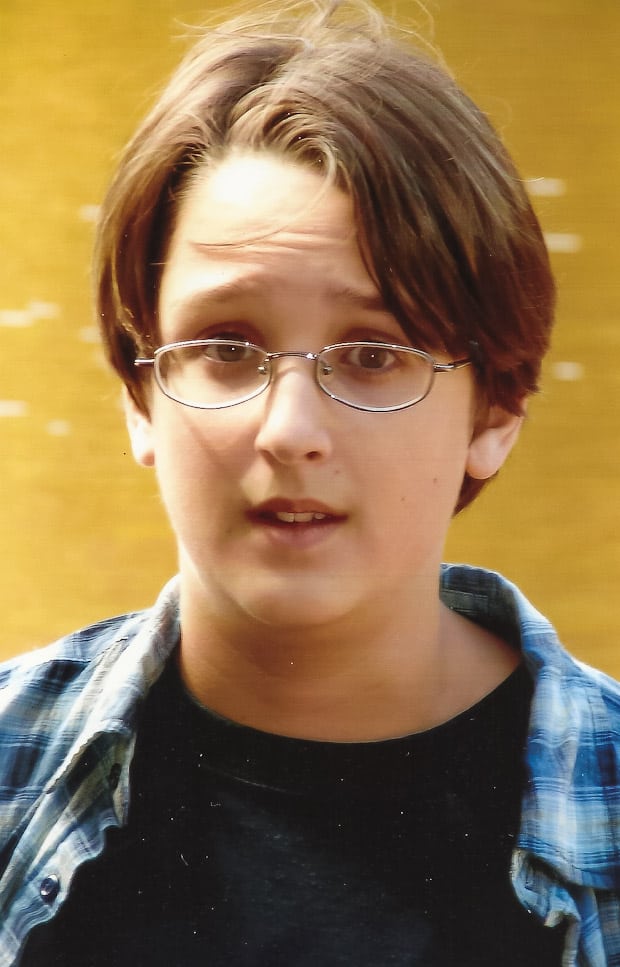 The pensive thinker made his appearance for a few years. Along with your charming adorable side came our wise academic ponderer who thought big thoughts and dreamed big dreams.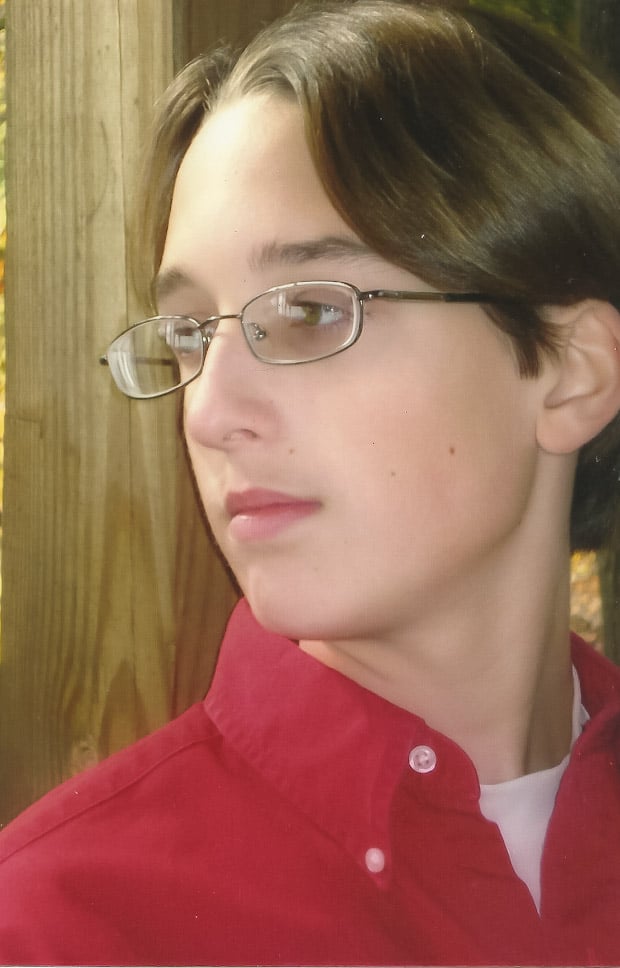 The teen years officially arrived with braces and that lovely bowl cut. I apologize from the depths of my heart. At least it helped you realize that this was NOT the cut for you and your mama was not a barber!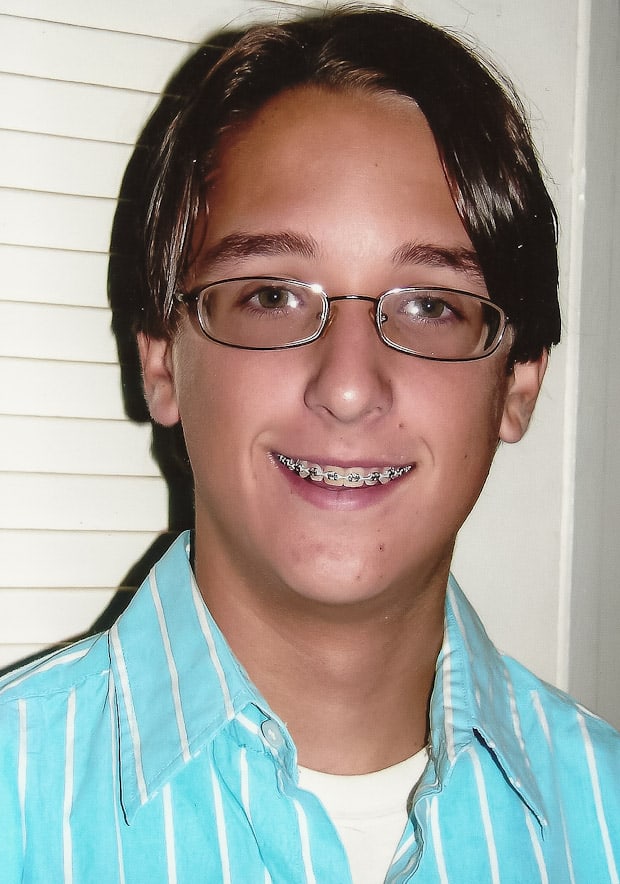 Your teen years seemed to fly, with many new hair styles and colors as you tested the waters and spread your wings.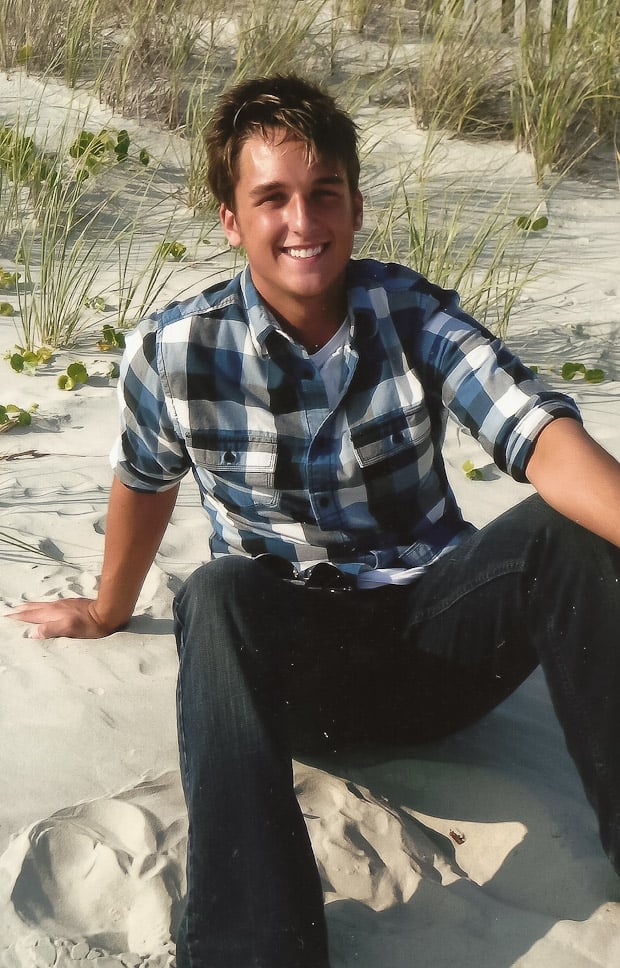 As you transitioned to college, your sister also got married six weeks later. It was difficult to send both of you on your way at the same time, but we've seen much fruit in your lives and are grateful for our years with each of you.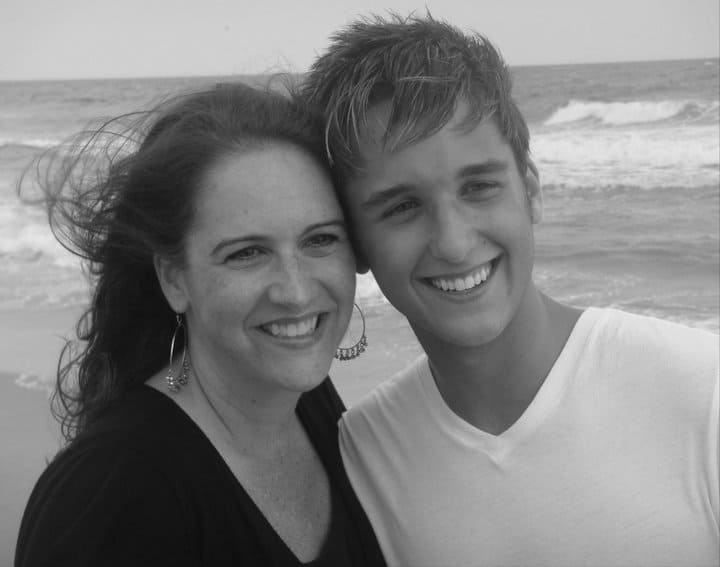 Once you met Emmaline you knew she was your one and only. You were each other's first date and first love.
It has been heartwarming to see how your love for her has blossomed and you have become her knight and champion. Yet I have struggled with your independence and the priorities that have not always included your family.
I have clung to the truth that you are ours for only a moment.
As we watch you fly away we will always be here waiting for you. Our home will always be a place of acceptance and forgiveness.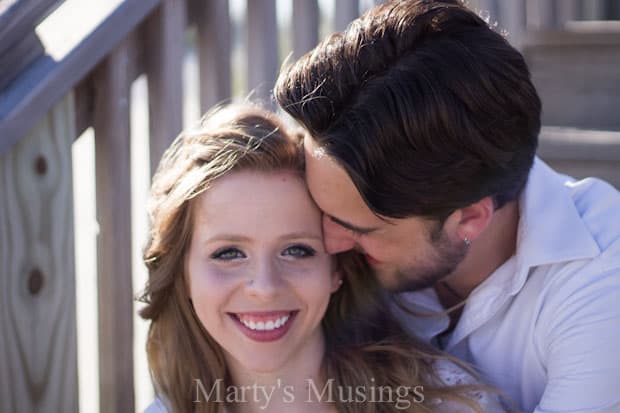 My prayer for you on your special day tomorrow is simply that you keep your eyes on God and love Him first with all your heart, mind and soul.
I love you.
I'm proud of you.
I'm grateful that God walks beside you and carries you when you're far away.
We welcome Emmaline into our crazy family and rejoice with you both today.
You will forever be my little boy.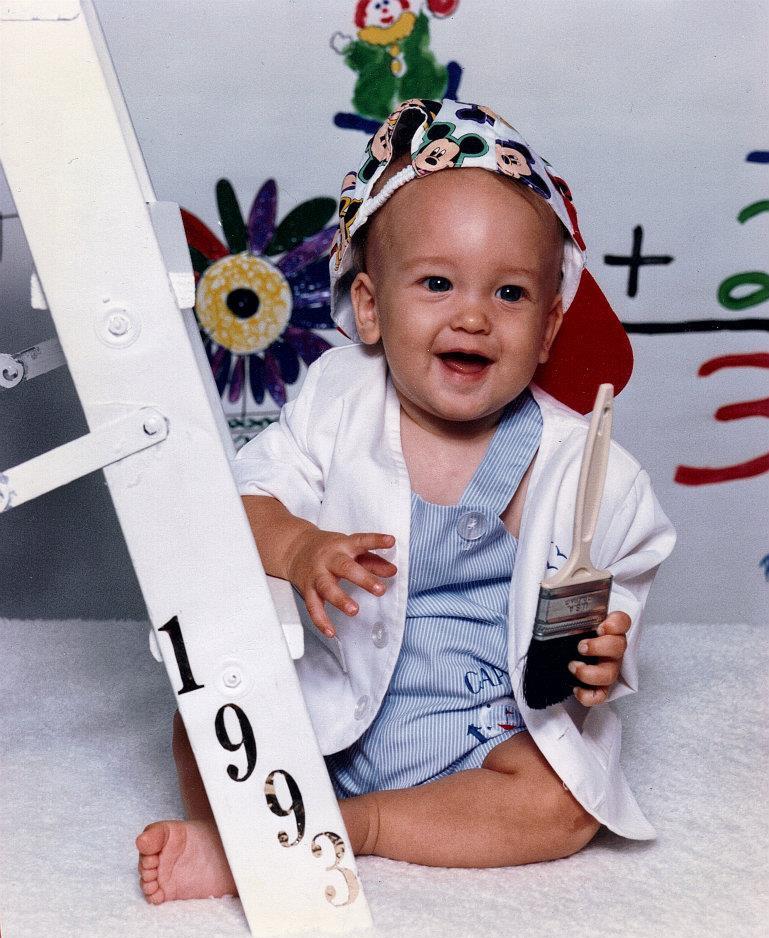 I'll love you forever
I'll like you for always
As long as I'm living
my baby you'll be.
Mom

Gift Ideas for the Groom (or Mother of the Groom!)
(I've included some affiliate links for your convenience.  Click here to read my full disclosure policy.)
I'll Love You Forever (I read this book to all of my children and it still makes me cry!)
"Today a Groom, Tomorrow a Husband, Forever Your Son" engraved leather picture frame
Thank you for raising the man of my dreams" interlocking circles necklace
"I promise to love your son with my whole heart" stainless steel bracelet
Mother of the groom (and/or bride) hand lettered wine glass
Mother of the Groom and Bride coffee mug set (this is so cute!)
Mother of the Bride/Groom wedding tote bridal shower gifts shoulder bag (or perfect to announce your role in the wedding!)
Some of my most intimate writing has been in the form of letters to my children: here's the letter to my oldest daughter on her wedding day; to my youngest daughter on her 16th birthday and my encouraging words for imperfect moms. This precious letter from my youngest daughter to adoptive moms will touch your heart and make you cry!
If you were touched by my words to my son I'd love if you'd share this post!