Handmade Card Ideas for Any Occasion
This post may contain affiliate links which won't change your price but will share some commission. Read more here.

I love sending and receiving handmade cards. There's just something about knowing the person cared enough about me to put a little extra effort into making my day special.
But let's face it. I may be a DIY blogger but I spend so much time working that I rarely have time to just scrap or create at home "just 'cause." Can you relate?
When I go scrapbooking for the weekend (about three times a year) I try and set aside a few minutes (after I get caught up on my Project Life album) to craft a few new cards to keep on hand.
I hope these handmade card ideas will jumpstart your creativity and encourage you to spend a little time building up a card stash for those special occasions.
The main way I add extra pizzazz to a plain white cardstock base is to use my Cricut Expressions diecutting machine and some beautiful patterned paper.
Y'all may know I'm something of a paper freak (since I gave my craft room a makeover mainly because my paper organization wasn't working!) I love using a paper stack because I know that all the papers coordinate with one another. I love patterned paper but I don't know all the "rules" on mixing so I let DCWV make it easy for me.
Supplies:
Patterned paper (for the first example I used the Bohemian Sunrise paper stack from DCWV, one of my absolute favorite paper companies)
White (or solid colored) card stock
Cricut diecutting machine (or other shape cutter)
Adhesive pop dots
Glue stick


Directions: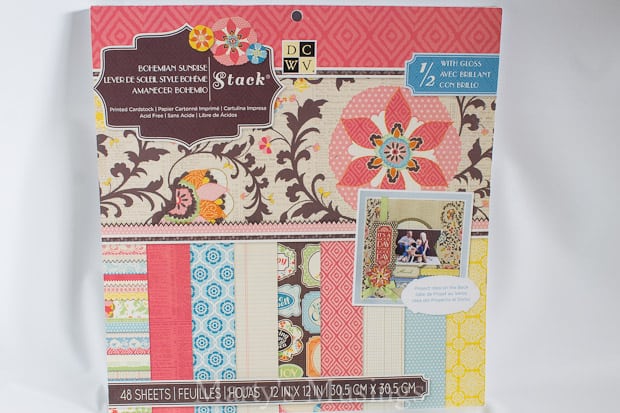 These are the papers I picked to go with my cardstock base. I cut a sheet of 8 1/2 x 11 piece of white cardstock in half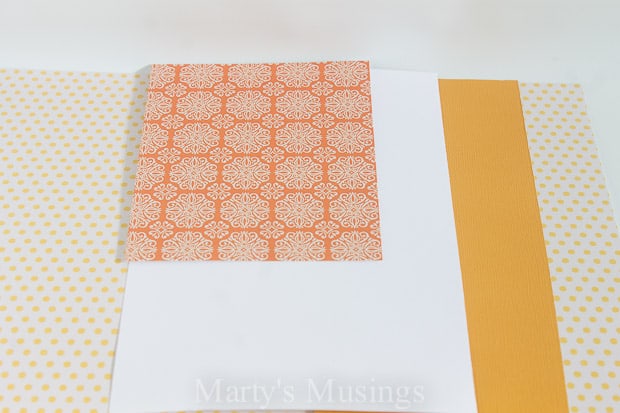 and then folded it in half and pressed with a bone folder (or use a craft stick).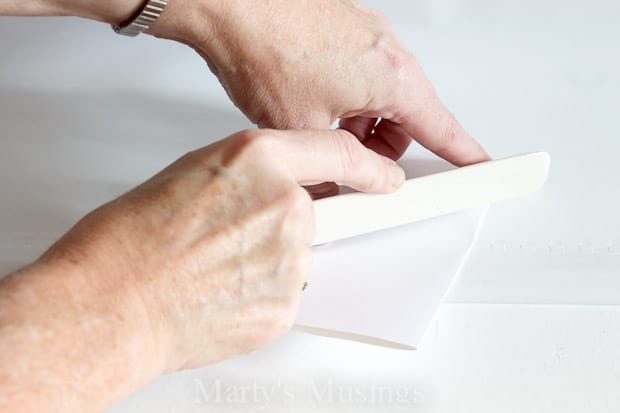 I cut a piece of patterned paper to 4 1/4 x 5 1/2 and glued to the front of the card.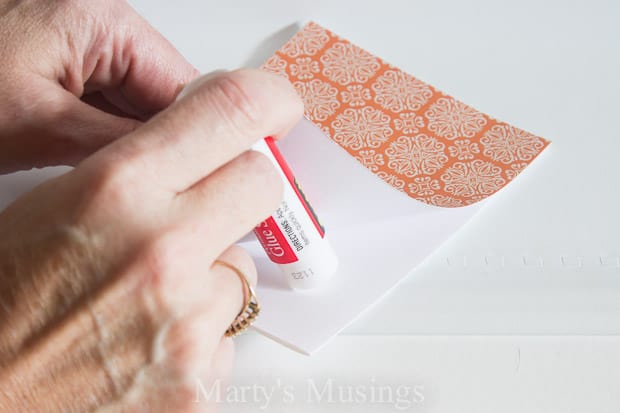 I used my Paper Lace Cartridge set at 1″ (selection #27) cutting both the base and base shadow for a mat. Glue these together and then I like to give a bit of dimension to my cards with adhesive pop dots.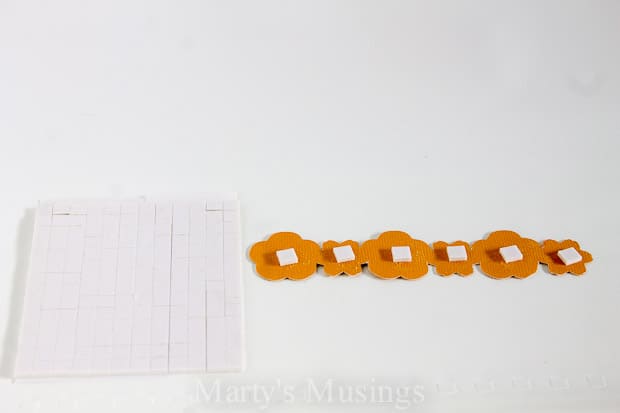 Done! This card is now waiting for the right occasion in my card stash. I usually wait to personalize the inside with a hand written note.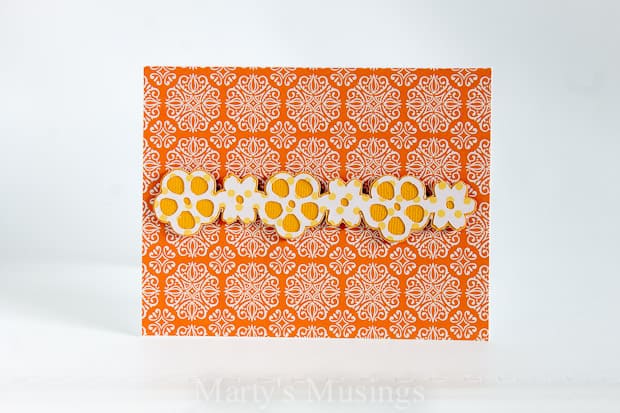 These two cards were created with the Paper Lace Cartridge (selection #21) set on 1 1/4″.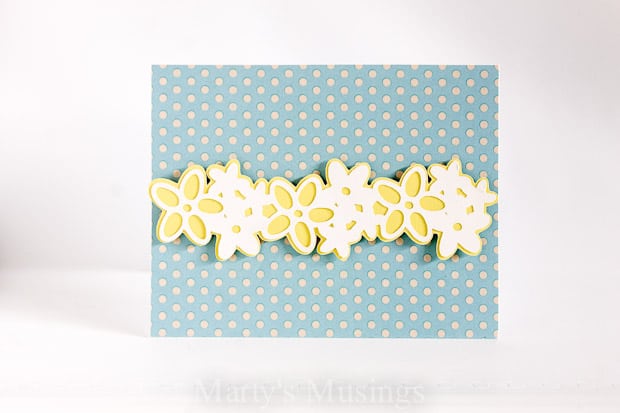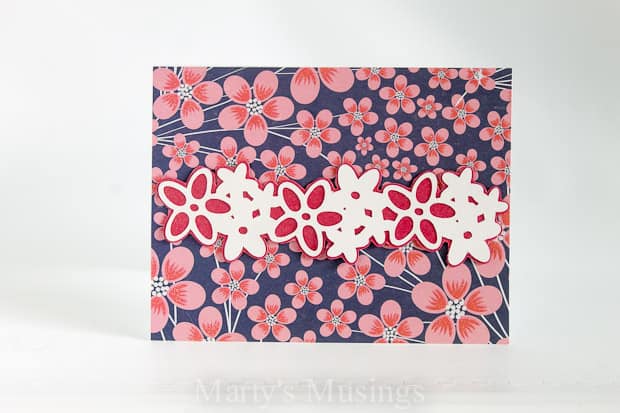 One more flower design with the same cartridge set at 1″ (#26).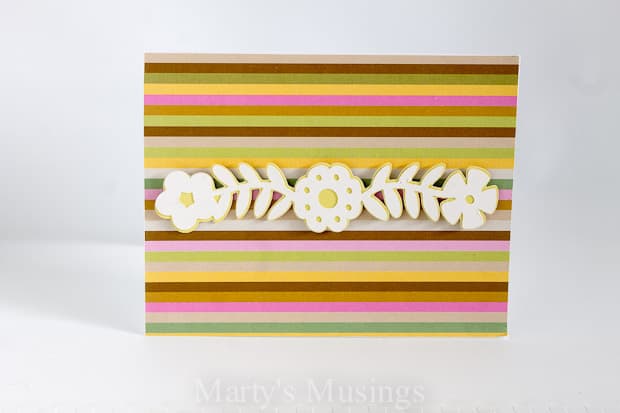 Since we have a niece graduating from high school I also whipped up a few generic "congrats" cards. This one was also half of a sheet of 8 1/2 x 11 cardstock (cut to 4 1/4 x 5 1/2). The cartridge is the same Paper Lace (selection #34) at 2 1/4″. I also cut a frame with the Accent Essentials cartridge (#48) at 4 1/2″ (using just the inside cut).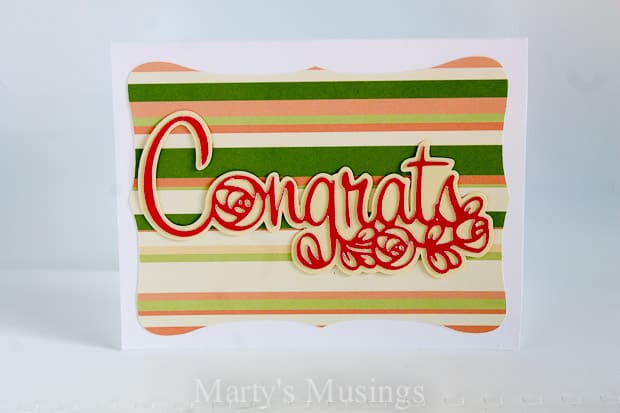 These cards can be used for many other occasions as well such as wedding, new baby or other special event.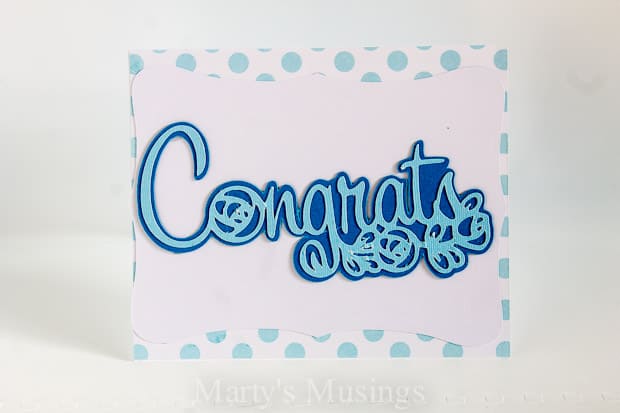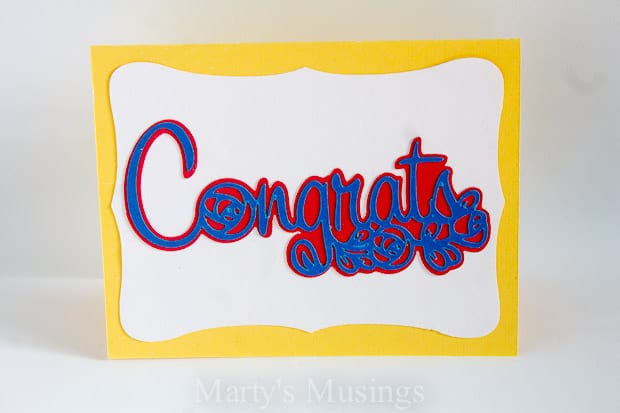 I think the hardest part of using the Cricut is deciding the dimensions of the diecuts so my advice is to keep a record of the shapes and sizes used like I did! Then you can make a few more whenever you have a bit of free time.
Want some more examples of easy handmade cards?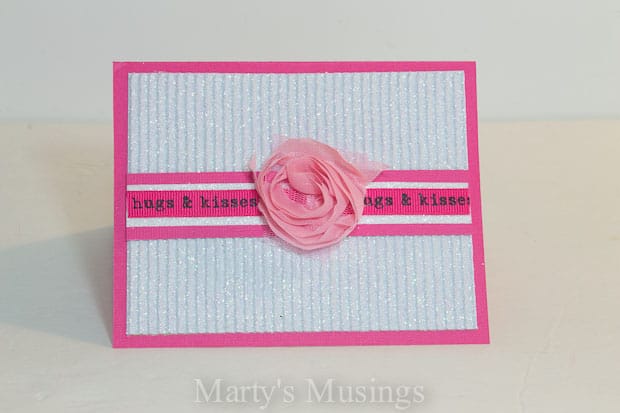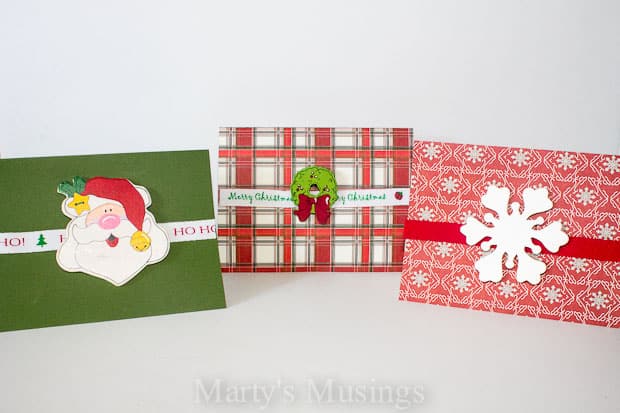 Christmas cards with the Cricut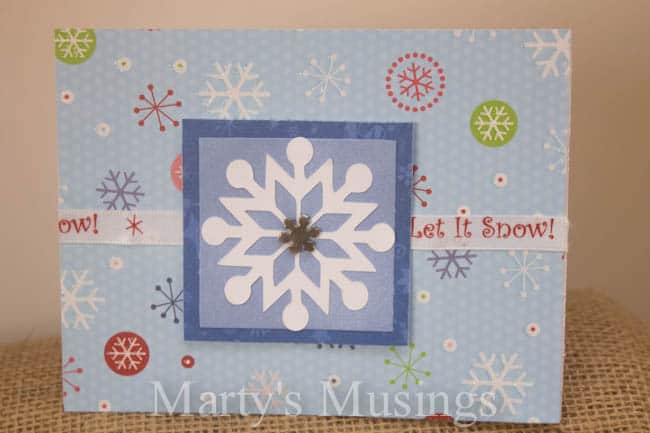 This post contains affiliate links.
Disclosure: Diecuts with a View sent me some paper to play with but I have loved (and purchased) their product for years!