Matt Redman "The Father's Song": Simple Gift Sunday
This post may contain affiliate links which won't change your price but will share some commission.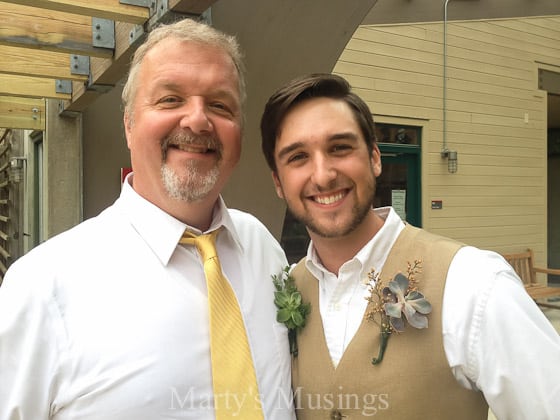 On this Father's Day we remember those men who are such an important part of our lives. My own father passed away in 2009 but I remember his life and rejoice that he is pain free and made new in heaven.
Today I will celebrate the amazing man who is father to our children, the man who has changed and grown as a father in so many ways.
Sweetheart,
When our family grew through adoption 14 years ago the situation often challenged you to learn the difference between being the protective papa bear and the loving cuddly bear, loving our children when they couldn't return that love.
Forgiving over and over and being willing to change parenting techniques and consequences when it didn't make sense. Being a consistent earthly father so our children could know that God the heavenly father could be trusted.
We share so many memories of our days with little ones. Even now, amidst all the busyness of running your own business, helping me with my blog, church activities, and striving to become a worship minister, you still make time for your kids.
You have blessed your adult children in both practical and gracious ways.
You are simply a great dad. You have overcome the lack of parental role models in your young life to model your life after your true father God.
I am incredibly proud of you. I want to continue to partner with you to raise our children to become godly adults. It's still so often difficult, but there's no one else I would want to share this journey with.
You are my hero.
You are a hands on dad who loves his kids completely and faithfully. You are way more fun than I am and your wicked sense of humor is legendary.
Through our heartbreaking adoption story and the loss of both my parents and sister, you have been a constant source of strength for me.
You have proven your love for me by dealing with the wounds in your own heart so that our marriage could survive and thrive for another 25 years.
You are my blessing. Happy Father's Day, sweetheart!
If your earthly father is no longer a part of your life, whether by circumstances or loss, I pray that Matt Redman "The Father's Song" will encourage you to believe your true Father knows you…..and loves you.
Unconditional, unmerited love. What a gift!
For more encouragement and my Simple Gift Sunday posts go here.
(If you are reading via email or reader just click on the post title to watch this sweet, beautiful video.)
"The Father's Song"
I have heard so many songs
Listened to a thousand tongues
But there is one
That sounds above them allThe Father's song
The Father's love
You sung it over me and for eternity
It's written on my heart

[CHORUS:]
Heaven's perfect melody
The Creator's symphony
You are singing over me
The Father's song
Heaven's perfect mystery
The king of love has sent for me
And now you're singing over me
The Father's song