Easiest Valentine Gift Ever!
This post may contain affiliate links which won't change your price but will share some commission.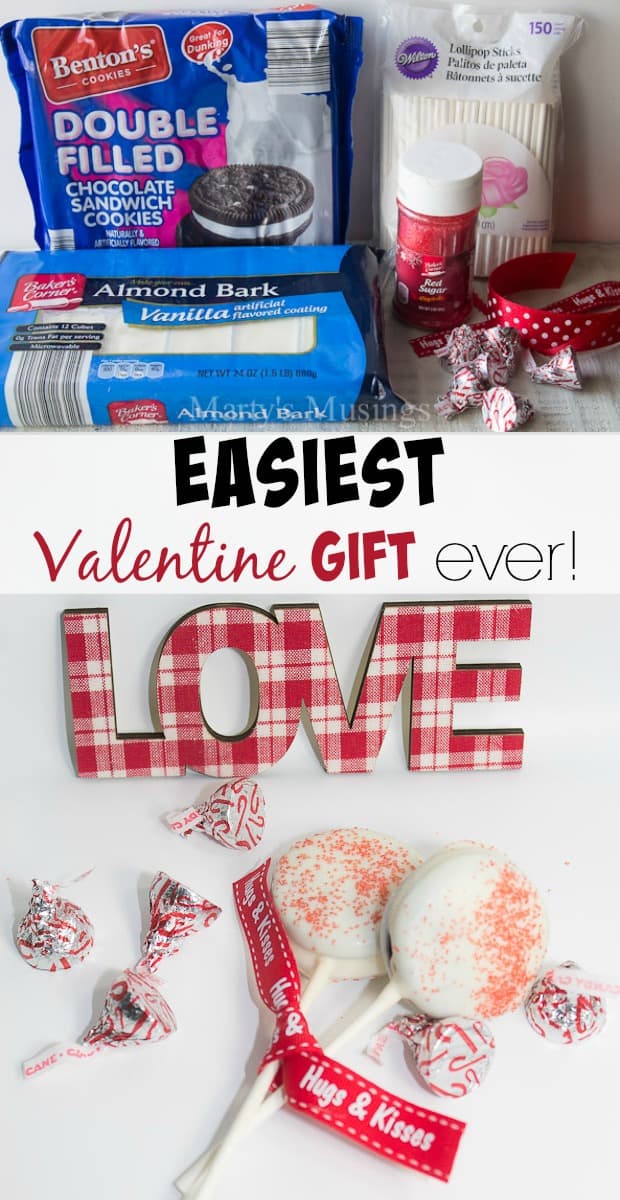 These past few weeks I've felt like I was standing on the dock waving while everyone else pulled away from the harbor.
I pride myself on being organized and put together. (Yes, God has been working on that little stronghold for a while now!)
I love my job blogging and am so grateful for the direction I'm moving in, but my double type A personality can sometimes make it tough.
In one of my private facebook groups of bloggers we've been talking about how we create. Whether we get all our posts scheduled and ready ahead of time or whether we wait until creativity and deadlines are staring us in the face?
I would never have thought I would be the latter, but apparently I am. While I'm on a journey to discover how to make this working mom gig help support my family I have to remember there's only one me.
God has uniquely gifted me for this opportunity and my "wonder woman" costume just has to stay in the closet because I'm here to admit I can't do it all!
So with that said……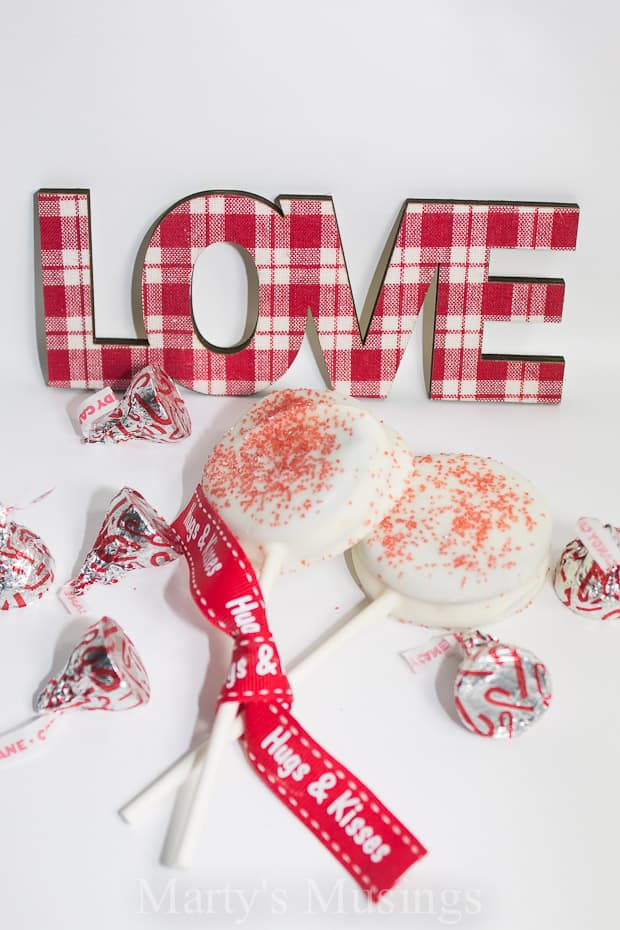 What does any of that jibberish have to do with Valentine's Day?
Nothing really, but it made a nice intro ~smile~
No seriously, I'm searching to combine easy with beautiful, fun and/or inexpensive.
My regular readers know I love to stretch a dollar, repurpose and recreate!
This project, however might be the easiest Valentine gift ever.
It's so easy I don't even have step by step pictures to show you!
(Can I tell you a secret? I made these for a Christmas party and just flat ran out of time to post them!)
This is the kind of craft you can eat. Win/win, don't you think?
Perfect for Christmas or Valentine's Day, aren't they?
Here's what you need: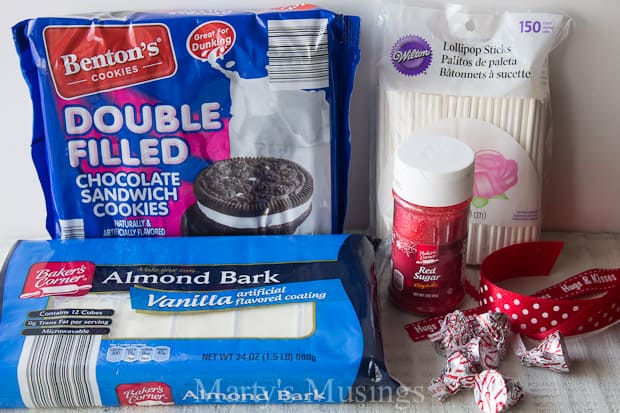 Ingredients and Supplies:
Oreo cookies (we like double stuffed!)
red, white or pink candy melts (or white chocolate chips)
lollipop sticks
red sprinkles
chocolate kisses
ribbon
Instructions:
Lay out a sheet of wax paper on the counter.
Melt the candy melts according to package directions. Usually if you microwave them in 30 second increments it will keep them from burning. You can also use melted chocolate chips.
Dip top half of the oreos in candy melts and lay to dry on wax paper. Add red sprinkles.
When chocolate is dry dip the bottom half of cookie, sprinkle and let dry.
Insert the lollipop stick inside the oreo and secure two or more together with a length of ribbon.
Wrap in plastic wrap or baggie if desired and include in a gift bag with chocolate kisses (I used leftover Christmas candy candy kisses.)
Now if you want to get all fancy, make several of these and give them in a red basket with tissue paper (here's how I served them at a Christmas party).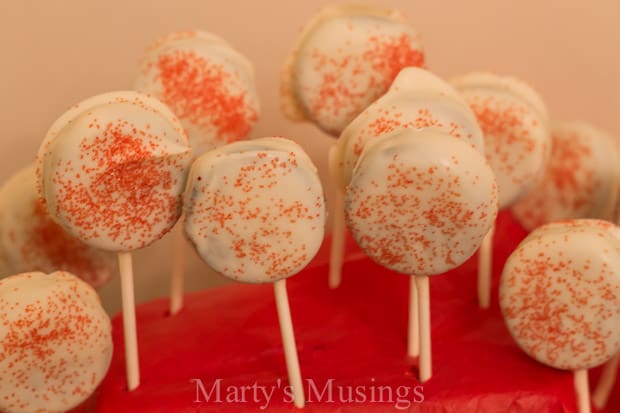 If you want to read a syrupy sweet (and totally true) love story check out our 25th Valentine's Day wedding anniversary celebration.