The Day I Flunked my Homeschool Kid
This post may contain affiliate links which won't change your price but will share some commission.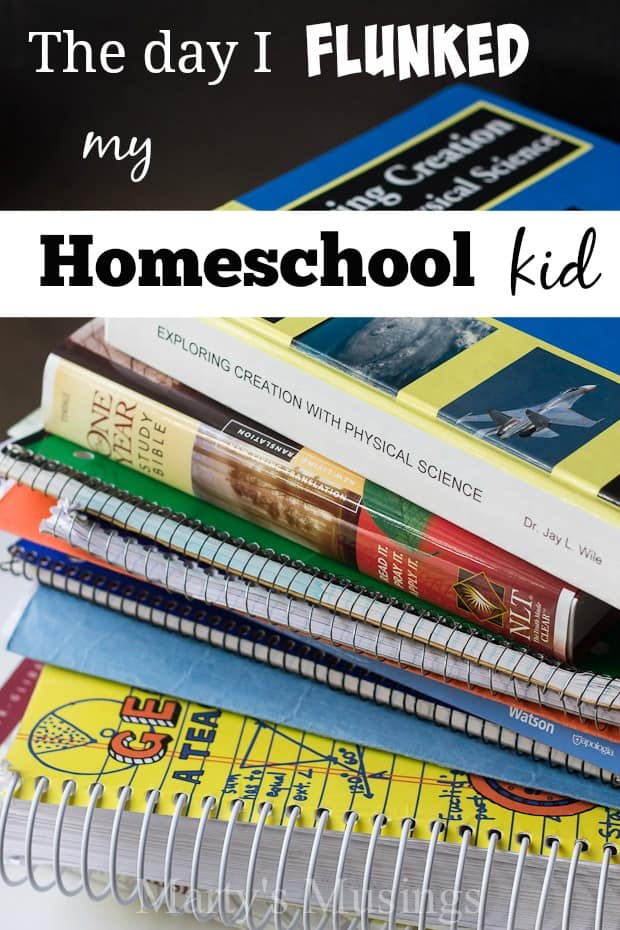 It was just one of "those" mornings. The type of day that had been happening over and over for several months in our homeschool life.
I went to check schoolwork and either it wasn't turned in, printed or couldn't be found. One day I even had the tried and true excuse that the dog ate it and it was actually true.
Letting go of "what everyone else is doing" and living the life God has given me has been my goal for the last 21 years.
That's right. This is year number 21 of homeschooling. I'm a pro. A veteran. An expert.
An expert who doesn't have all the answers.
I'm just going to be painfully honest right now in the hope that somehow, some way, lifting the veil of perfection for homeschoolers will be freeing to someone or enlightening to others.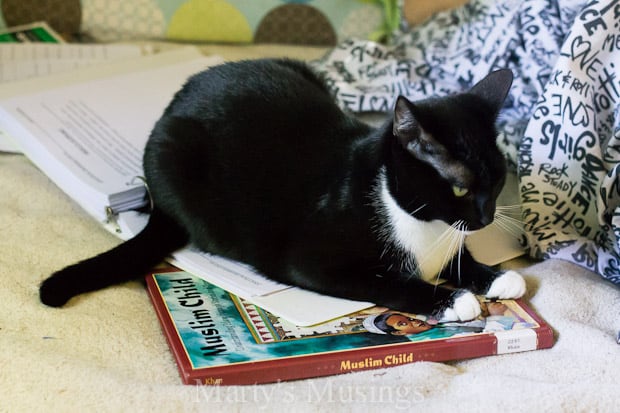 Why did I flunk my homeschool kid?
This is 10th grade year for my two youngest children. I don't ask my kids to be academic geniuses. Unlike some other parents, I'm not concerned that my kids go to an Ivy League school or make tons of money as an adult. I want them to be men and women of character, prepared to be functioning adults with a plan and a purpose.
If I don't prepare them for the "real" world then their education hasn't adequately prepared them for life.
I do, however, want their assignments completed to the best of their abilities and the work ACTUALLY TURNED IN.
Our system isn't fancy. I fill out their schedule in pencil so if life interrupts or someone is sick I can move the assignment to another day.
For several weeks we've been struggling with the issue of work being in their folder. My son would tell me he did it but it was nowhere to be found.
My youngest two are to check the box when they complete the assignment. But not until it's completed.
All my son's boxes were checked but he didn't complete the assignments.
Our system isn't difficult. Loose papers go in the folder and they have notebooks for each subject. Papers are to be printed at the end of every day if they have been worked on.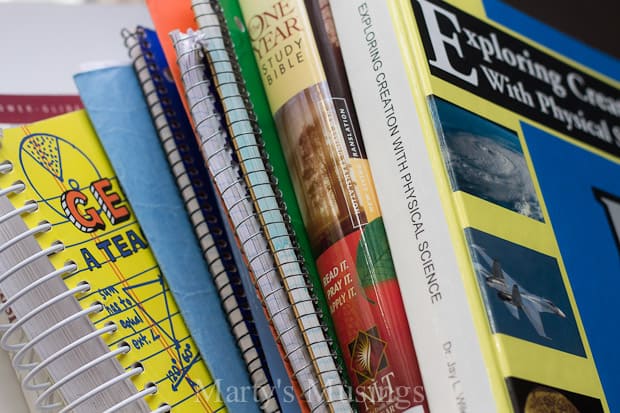 My son can't remember to print his work. Often the assignment sheet is nowhere to be found, his files aren't saved properly on the computer or any other number of excuses and struggles.
Recently he tossed his notebook instead of setting it down on the hutch and it fell in the dog bowl, losing all of his math work. Showing grace, I only made him repeat the chapter that was ruined instead of also assigning the next one.
Instead of getting a piece of blank notebook paper for another assignment he tears one out of his notebook, thereby losing his other assignments and having nothing to show for the work.
I can't make exceptions just because my son struggles with ADHD and many other diagnoses that I won't share.
We did that for years and years and have spent over a decade in therapy for attachment disorder because of their wounded hearts.
I fully believe with all my heart that there is not one single thing I can say that hasn't been said for years. There is no magic bullet to fix this situation.
There is only God.
At 15 and 16 I must let my children go, even if it means pushing them out of the nest.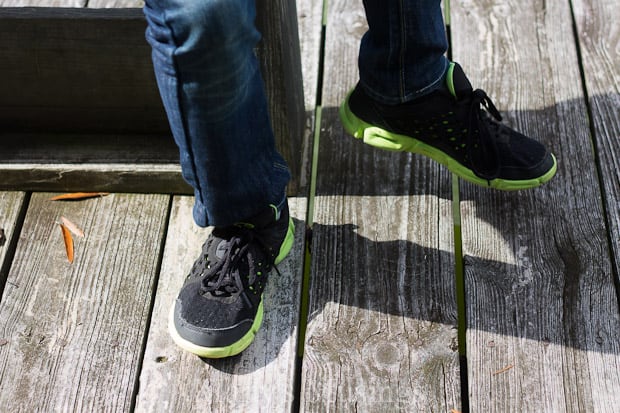 Let me just say that I don't think my son chose to ignore his work intentionally. This was not one of those times like his early years with us when the only thing that mattered was doing the opposite of everything I said. His only safety back then lay in the belief that if he pushed us away he wouldn't hurt anymore. If he cracked the door and let us in his whole belief system would explode.
Over and over I reiterate to my son that he is not a bad kid. Satan has beaten that into his head from his early years and will take every opportunity to drown my son in this same refrain.
Some of you might say that it was my responsibility to check after him every single day.
I don't agree. My son is not in elementary school. He's a high school student with real life decisions ahead of him in a few very short years. I'm not going to be holding his hand when he turns 18 and getting him out of bed each day to go to his job.
He needs to practice these skills NOW in the safety of a loving home.
Even though I'm disappointed and frustrated we will get through this. We have survived more hurt and pain than I ever thought possible and God is doing a great work through our story.
My worth as a mother is not contingent on my son passing English.
I am not a bad mom just as my son is not a bad kid.
To the contrary, I'm a mom who deeply loves her children, especially these youngest two who have struggled heartbreakingly for so many years.
I love them enough to let go and let them reap the consequences, as painful as it may be to watch.
I don't punish or berate them but God is making it abundantly clear that the time for coddling and allowing their past history to dictate their consequences, or lack of, is coming to a close.
Screwing up means damaged relationships, lost opportunities and situations that can change in the blink of an eye.
What if my son's prayed for future wife can't handle the fact that he gets fired because he missed a deadline? What if he doesn't call a customer back because he "forgot" and loses his job? What if his kids go hungry one night because "I forgot" was his excuse for not going to the grocery store or putting gas in the car.
I shouldn't rescue my children from hard. Hard work, hard relationships, bad decisions, natural consequences.
This is the refrain I've been singing all year long, and I will continue to work to be consistent with this message.
That doesn't mean I don't help. I DO. I am still in the guiding season with my son and will do everything in my power to give wise counsel.
But the truth is, I can't fix everything and it's not my job to.
I also don't believe we are all to be cookie cutter images. God has created each of us with unique gifts and talents and it's my privilege and duty as a parent to not only give my children opportunities to discover these gifts but to nurture them in expressing their hopes and dreams.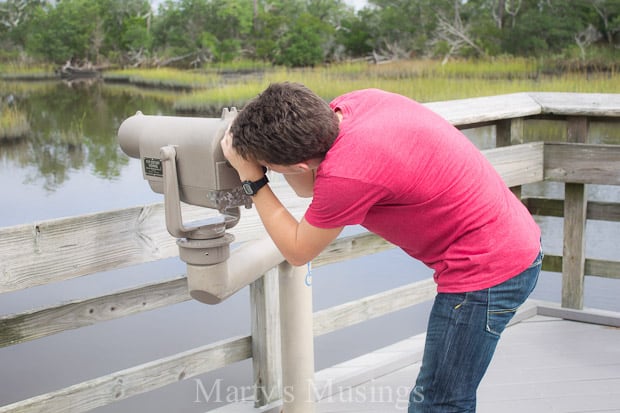 What does this look like in this situation? What were the consequences?
He had to tell his dad (although I texted him when my head was spinning uncontrollably in circles) about his actions.
He got an F for the incomplete assignments, had to do them over again without improving his grade.
No computer for a few days. He doesn't have internet anyway but he will spend hours on his computer graphic or art programs. He lost this privilege when he didn't turn in his schoolwork.
My son was broken by this. His sadness at having failed was real. He did not make excuses other than the papers were written and he just didn't print them. The empty pages were proof enough that the work wasn't done.
As the tears formed in his eyes I told him that I wouldn't always be there to pick up the pieces and he needed to go to God right then with his brokenness.
I do my children no favors by promising them to be with them always. I don't have to be a negative nelly but God made me way too practical to pretend that life isn't hard.
I am a fallible human and I will fail them. Most likely, over and over.
The best thing I can do is point them to a loving God who won't ever leave or forsake them.
In the end, is it really about school? Absolutely not.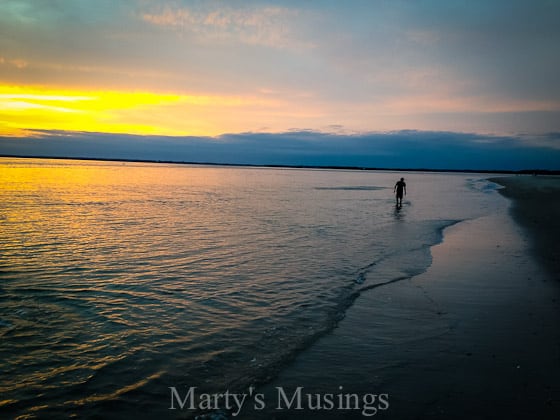 It's about instilling in my son the skills and heart necessary for him to be all that God has designed him to be.
One day I'll watch him soar and these struggles will be a distant memory.
Until then, that F stands as a reminder that there is work to be done.
Have you joined me for my 31 days series yet? It's not too late to follow along!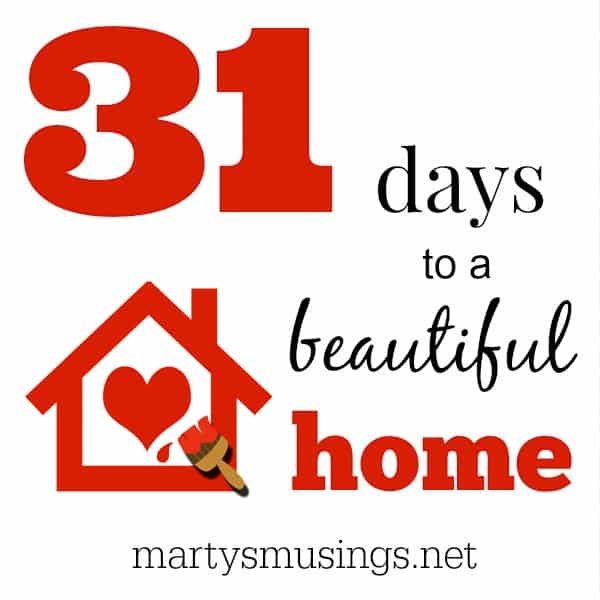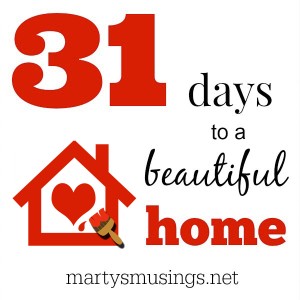 My hope is that my 31 Days to a Beautiful Home series will motivate and inspire you to spend just a bit of time creating a home you will love and embracing the life you have been given! Just click here to view all the posts.