Inexpensive Sweet 16 Birthday Party Ideas
This post may contain affiliate links which won't change your price but will share some commission. Read more here.
Your favorite teenage girl will love these inexpensive sweet 16 birthday party ideas for invitations, decor, food and more!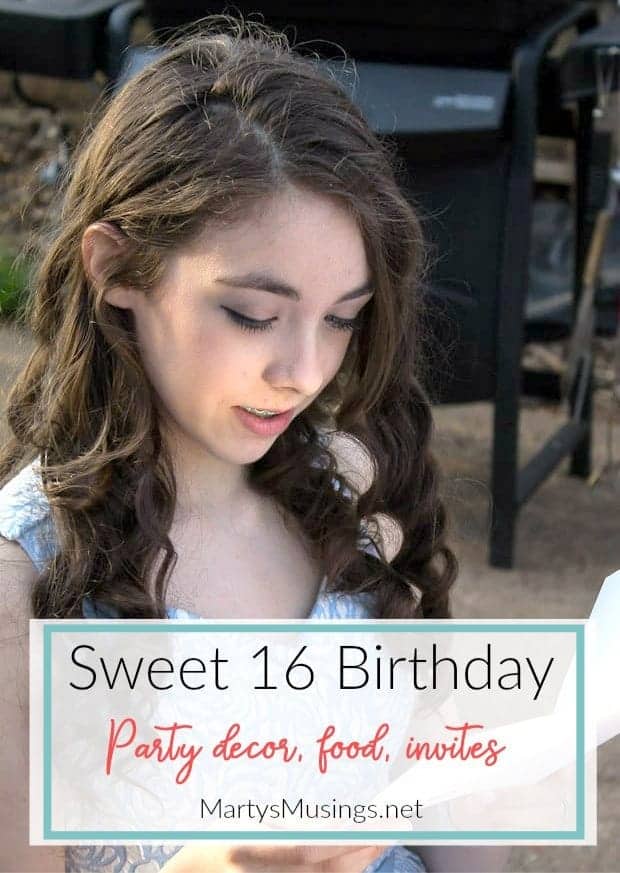 It's hard to believe it's been over four months since my youngest daughter turned 16!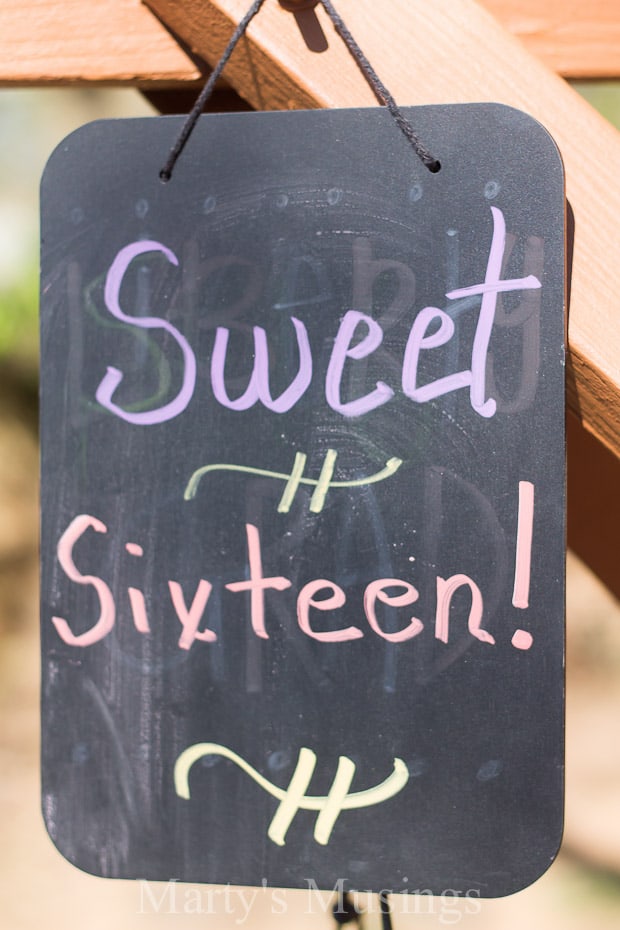 She is turning into an amazing young woman right before our eyes. I cannot imagine our lives without this tenderhearted, compassionate young lady. (She has since had her braces taken off and is even more beautiful!)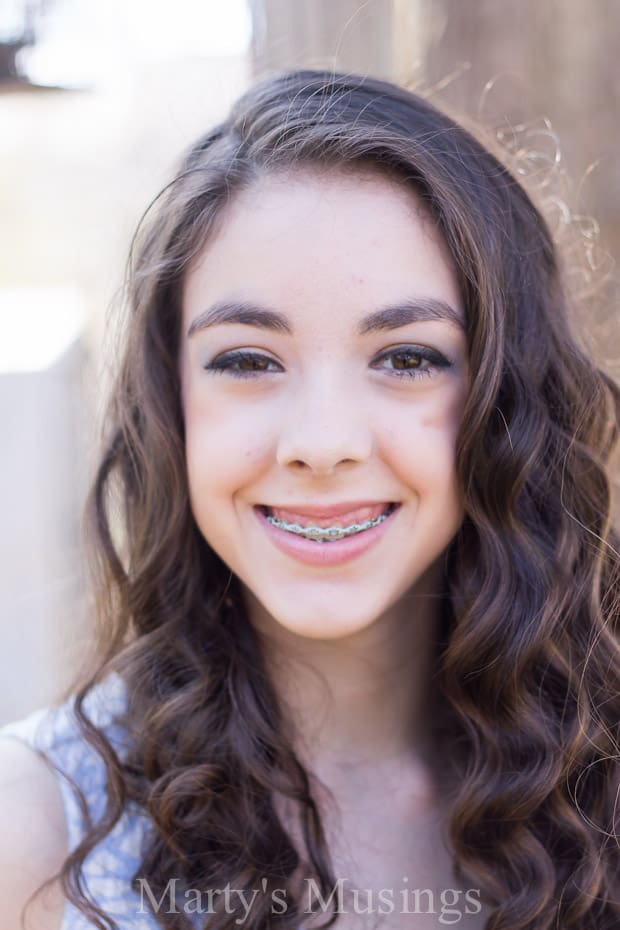 Since she is approaching 17 at an alarming rate I knew I needed to carve out the time to share these inexpensive sweet 16 birthday party ideas with you. So here are the details!
Sweet 16 Birthday Party Ideas
Because we love a good party here at the Walden home, Stephanie and I began planning a few weeks in advance.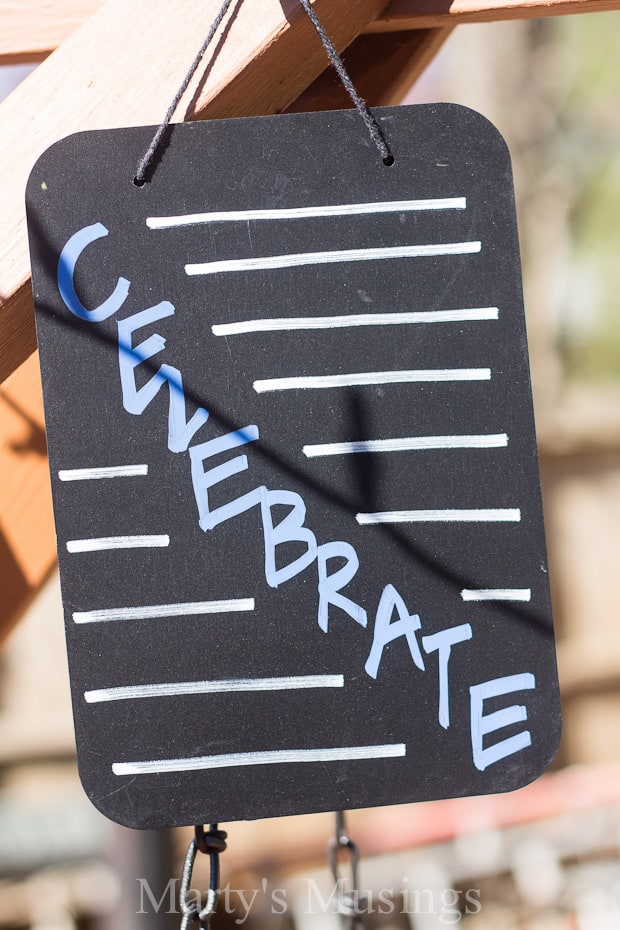 She's very much a people pleaser so this was a good exercise in helping her learn to express her own opinion and style.
I didn't want to influence her but she is surrounded by all things shabby chic and handmade so she naturally went that direction.
These chalkboards are the perfect size for birthday wishes and can be used for so many other occasions and greetings.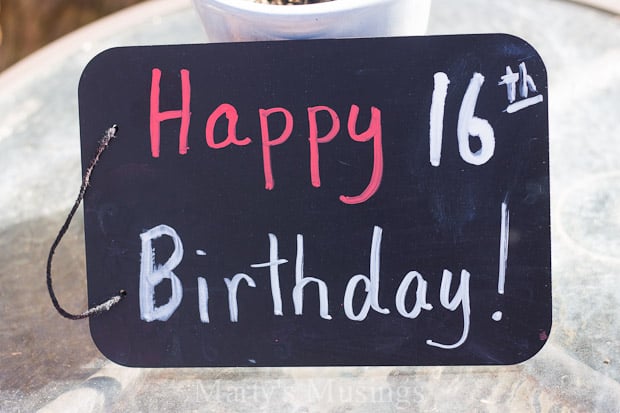 We chose to use plastic white table covers from the dollar store with a burlap runner and strip of lace down the middle (from my ribbon stash, of course!)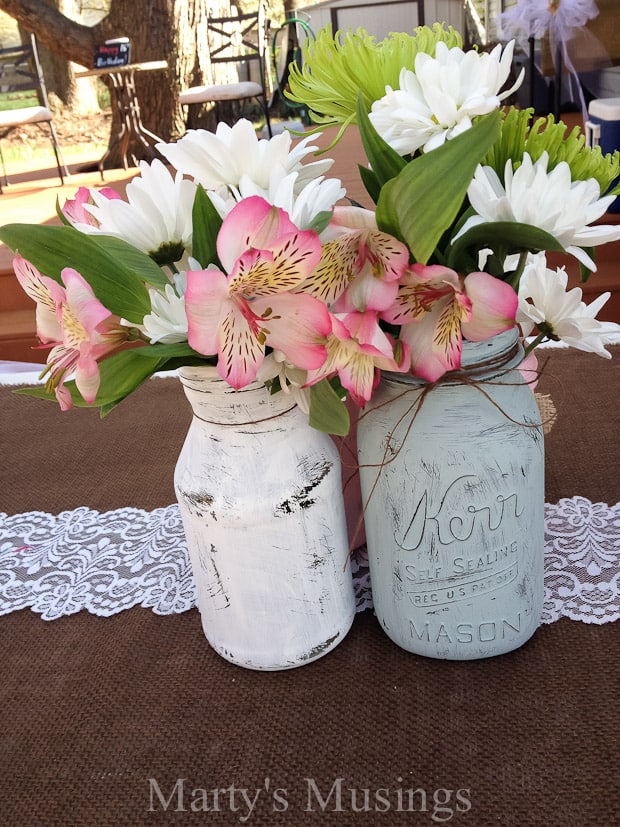 I didn't do anything to the burlap except cut it and pull the threads on the sides for a casual feel.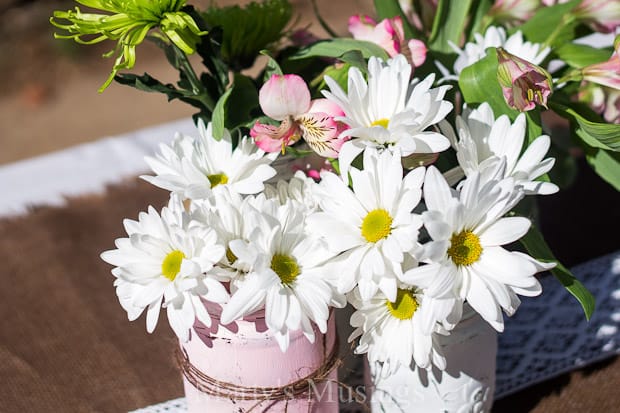 I bought four bunches of fresh flowers at the grocery store to go in these jars my daughter painted and distressed.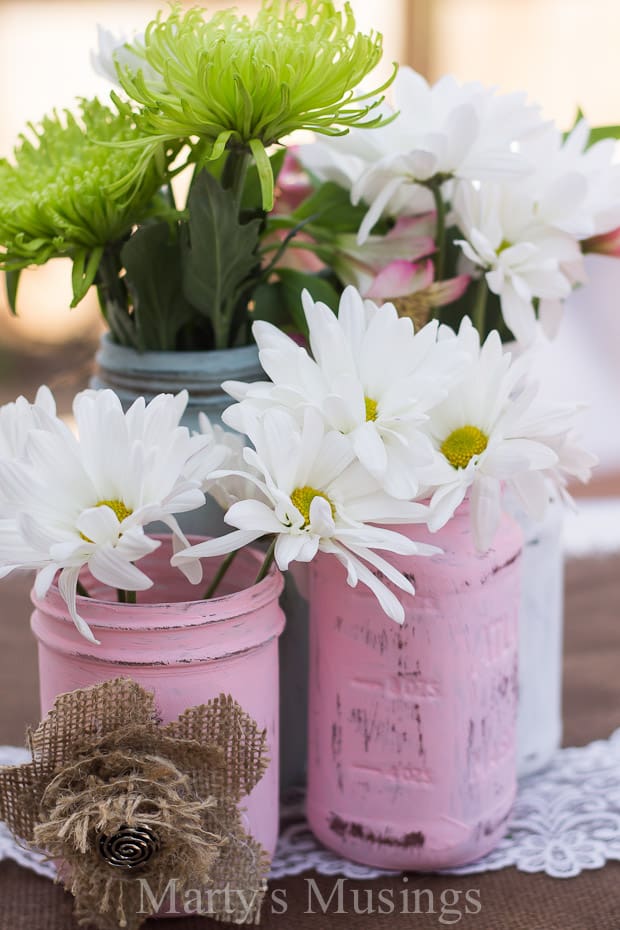 We used pink tulle on the tables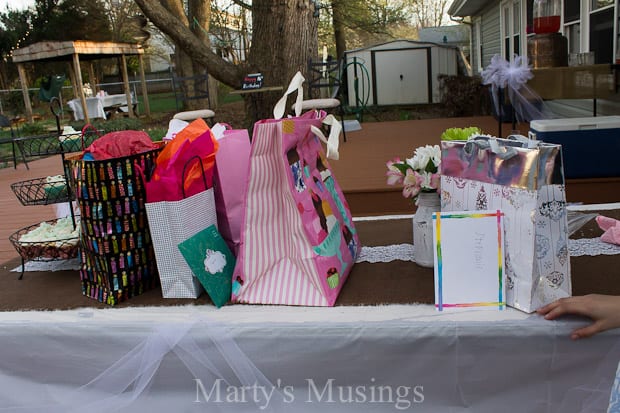 and the birthday girl made these tulle and burlap flowers. Can you tell she loves Pinterest, too?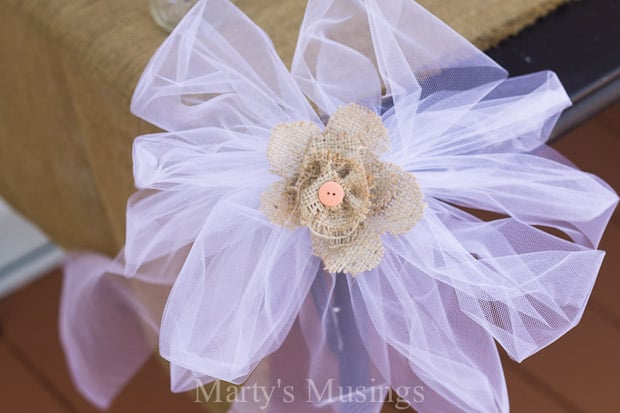 Our favorite frozen family punch was served in a punch dispenser and raised with an old rustic brass pot I found at a yard sale and served in pint sized mason jars.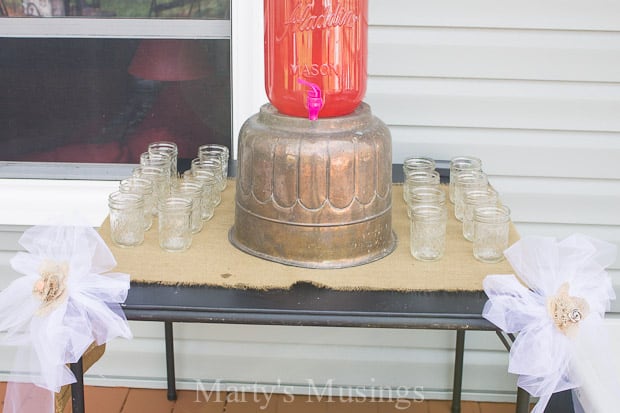 We served a simple meal of grilled hamburgers and hot dogs with the best ever homemade hamburger buns you'll ever taste!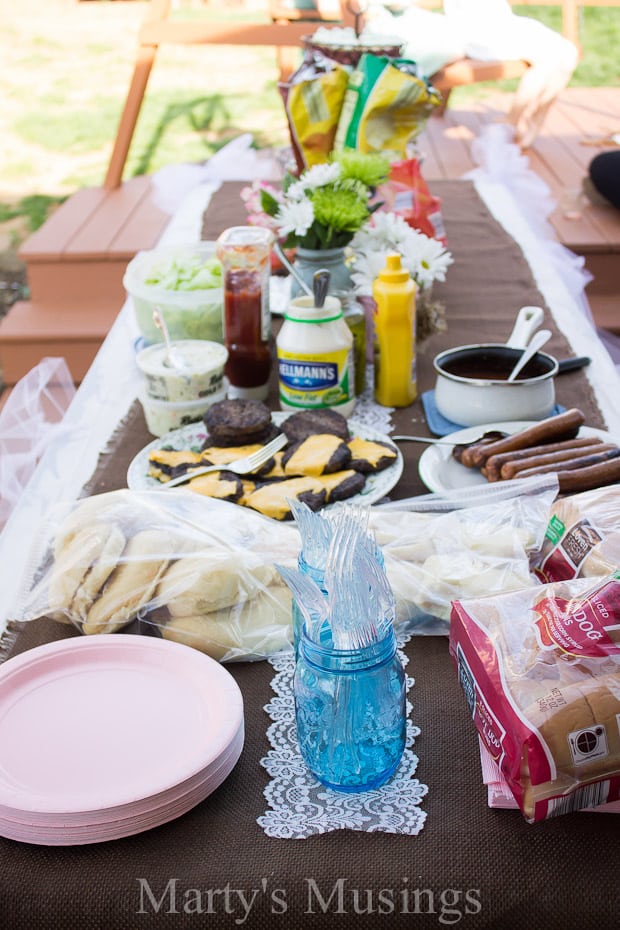 My daughter's small group leader came over and helped her make the cupcakes and decorate them.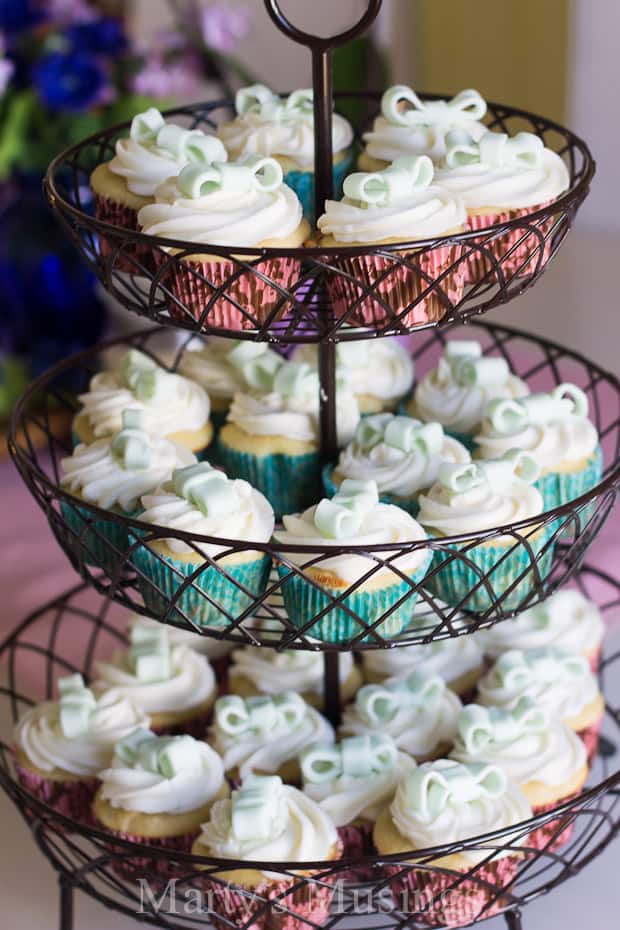 The little bows were adorable. Thanks, Hannah!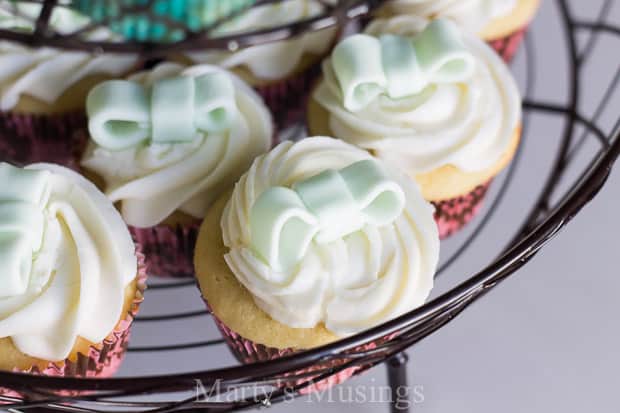 The birthday girl had a wonderful time with friends and family showering presents and love.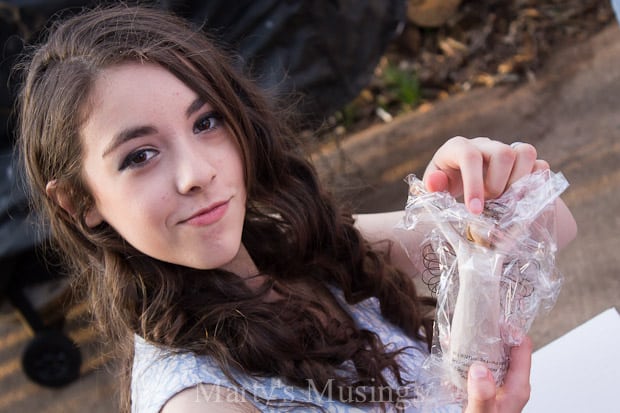 I made her a 16th birthday scrapbook album like I've done with all my older kids using one picture from each of her 16 years. Even though she was adopted at age two I still have a small handful of pictures that we were given.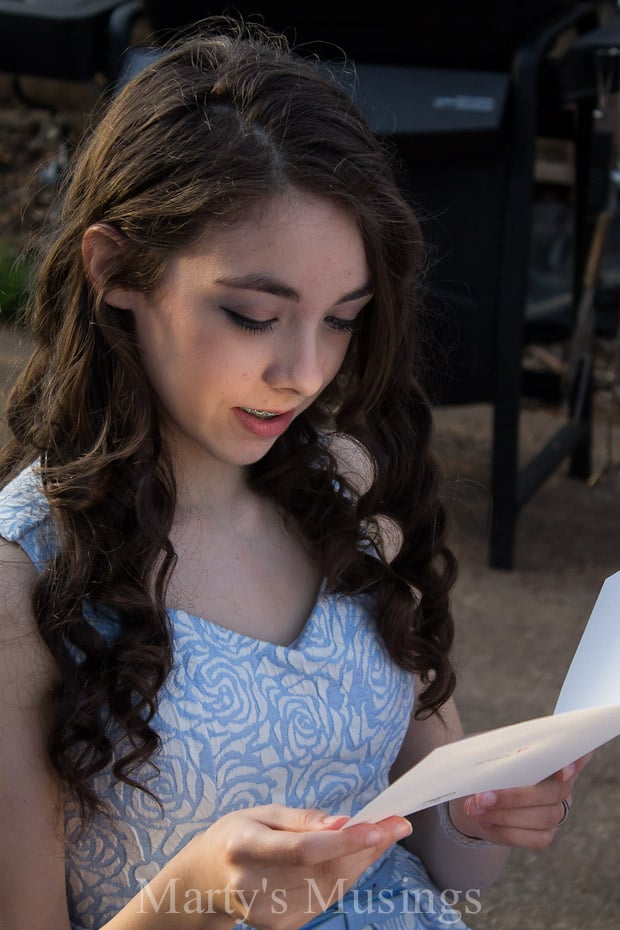 Included in the album was a letter to my daughter with all my hopes, dreams and wishes for her young life.
It was a memorable party!
Want to see more of my easy and frugal party ideas?