5 Accent Wall Ideas and Tips
This post may contain affiliate links which won't change your price but will share some commission.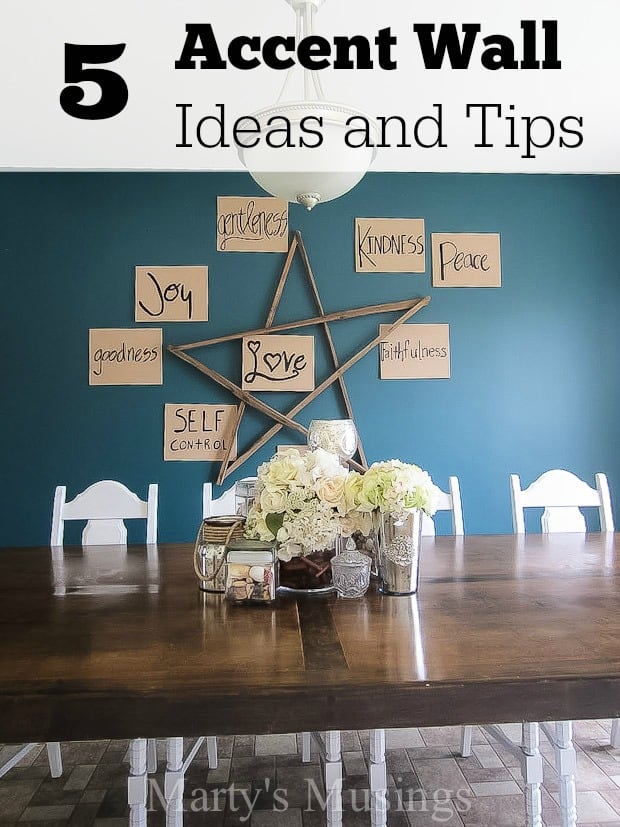 When you have a dad who is a painting contractor and handyman and you move into a new house, you are hopeful that your dad will do a few "little" projects for you.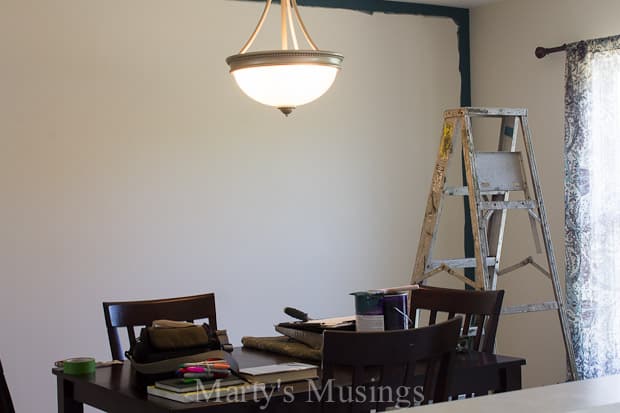 And if your mom is a blogger who writes about all things home you want that room to look extra special. Just in case she wants to put it on her blog!
That's a little bit of pressure, but my daughter Rachel can handle it!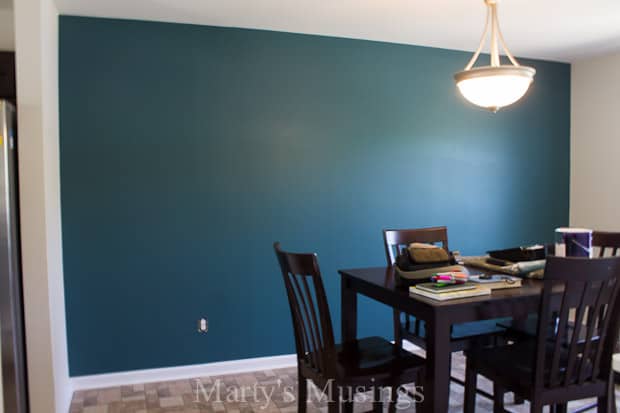 I guess I kinda feel like I've arrived since Rachel sent me a picture of her completed dining room and asked if it was staged okay! I can't begin to tell you how unbelievable that question was!
For all those years raising children, homeschooling and pouring my life into theirs, there was not one area in my home that was blog worthy! Real, yes. Pinterest perfect? Absolutely not.
So when my daughter sent me the picture seeking my opinion you have to believe me when I tell you that's a high compliment!
And seriously, if I can learn how to thrift, paint, style and bring a room together, anybody can!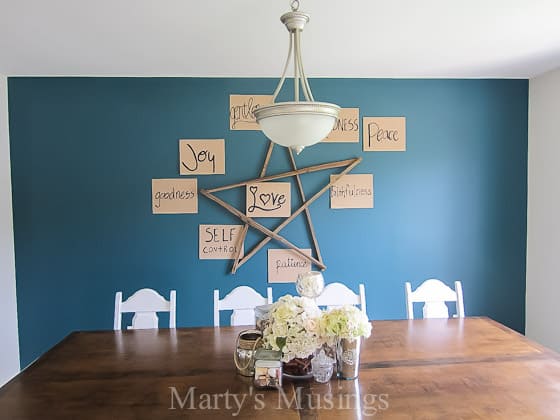 Here are a few accent wall ideas and tips on how you can transform your own home with just a little bit of paint and courage!
Tip #1 Pick one wall that will be the focal point.
You don't have to paint every wall. The beautiful thing about this is the accent wall will get the majority of the attention.
Don't worry about every single detail. Let that one focal wall be what you focus on.
Rachel and Donny bought a practically new foreclosure and builder beige was on every single wall.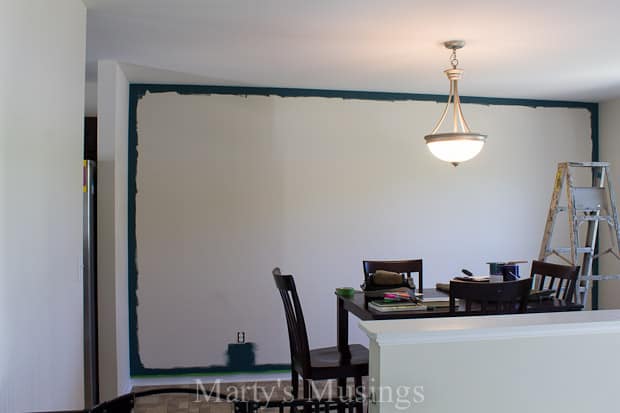 You may not have a painter dad to help so start out small and you can get a taste of the color without committing to a total room overhaul.
Tip #2 Don't be afraid to use a bold color.
When I decided on Perpetual Purple for an accent wall in my craft room my whole family thought I was crazy, especially my husband. He nicely painted the wall for me anyway, and I love it! It may not be your style, but one wall isn't going to change your entire home.
Take a risk and be brave!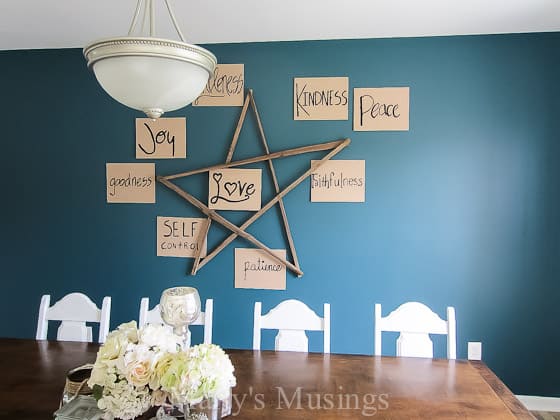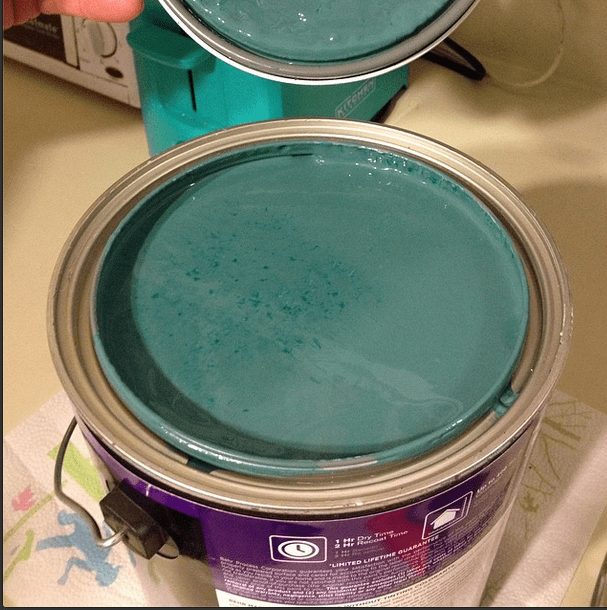 Tip #3 Use your home decor furnishings to compliment the wall color.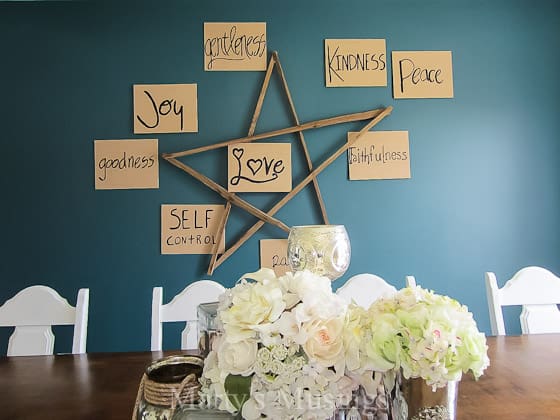 Rachel got a steal of a deal on this dining room table (which I'm totally coveting) which seats 10 and will last them for years to come.
She painted white the four chairs she found at a yard sale and has a bench for the other side of the table. She still wants another couple of chairs but she is good to go for now.
I love the wall arrangement she made using a thrift store wooden star and the fruits of the spirit free handed on craft store clearance burlap panels. I taught my daughter well!
The wall doesn't look quite so bold when the room is accessorized.
Tip #4 Use a good quality paint.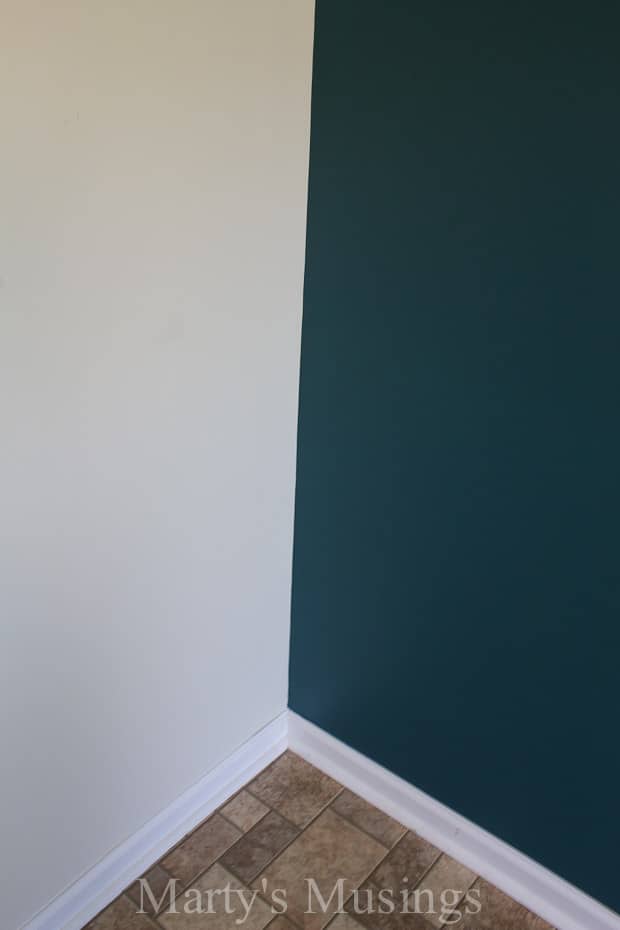 We love Behr Paint products (see all the colors we've used here) and the Marquee line from Behr is a welcome entry into the crowded field of competitors. Easy to use, superb coverage, beautifully rich color choices, and fabulous results, the Marquee line is for all you weekend warriors that want to get in and out of a room as fast as possible!
Tip #5 If you don't like it, pick another color!
Isn't it better to stretch outside your comfort zone with a little bit of paint rather than committing to matching furniture and accessories where the price tag is so much higher?
Besides, painting only one wall takes a lot less time and money!
What do you think? If you could paint one accent wall in your home what color would it be?
Practical painting tips for the home that anyone can use, including chalk painting, accent walls and choosing the right colors.