The Best Hot Dogs and a Lazy Family Holiday
This post may contain affiliate links which won't change your price but will share some commission.
"This is a sponsored conversation written by me of behalf of Ball Park® brand. The opinions and text are all mine."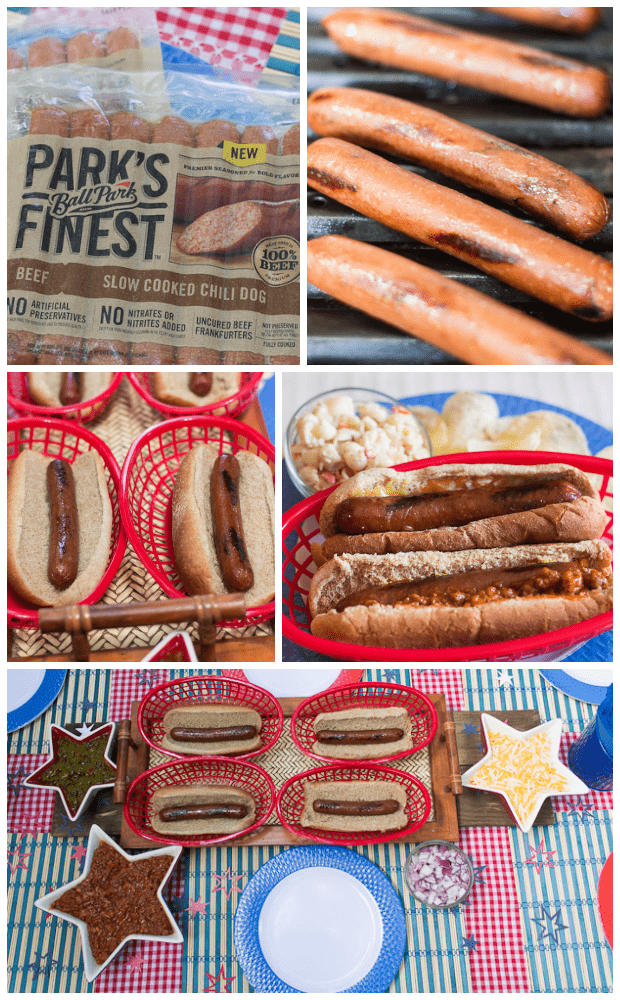 To me the best part of holidays is always family and the traditions that join us together.
July Fourth is one of those holidays that has changed through the years. When the kids were younger it usually involved homemade ice cream and hours waiting for dark and the commencement of fireworks.
More recently we go to my brother's lake house and enjoy boatin' and floatin' and eatin' but this year it was a little more low key.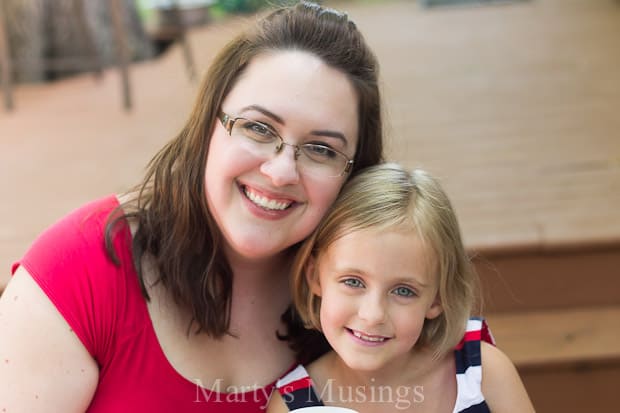 Since my husband had rotator cuff surgery for the second time in six months (yep, that's a whopper of a tale!) we were confined to our house and part of our family came to us.
My niece and nephew and their three kids came over as well as our daughter and her family.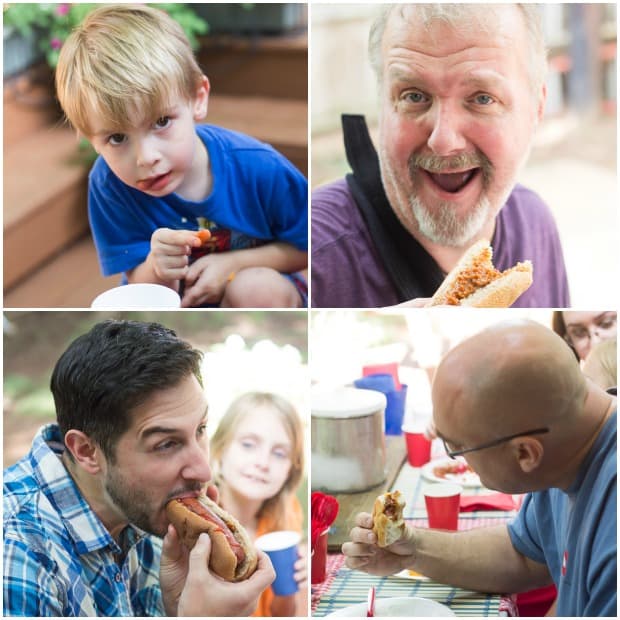 It had been an exhausting week and I didn't want to work too hard so I kept it simple.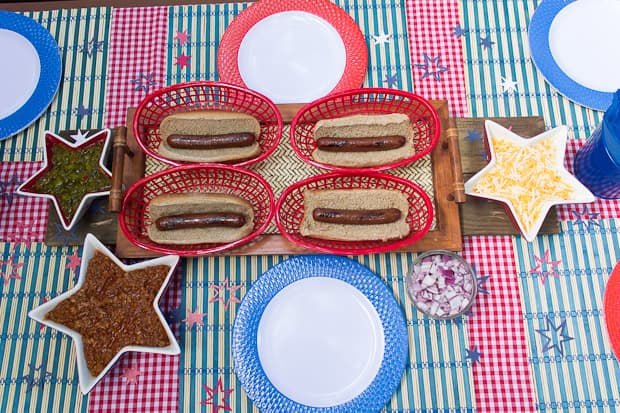 Most of my entertaining usually involves yard sale and dollar store bargains and this gathering was no exception.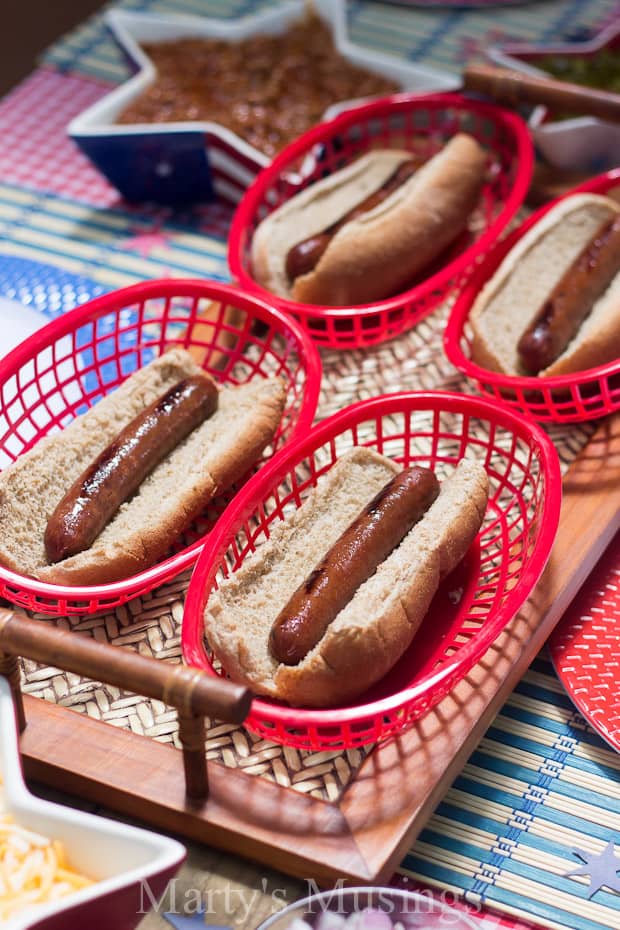 I used a fence board base with a $1 yard sale tray and these adorable plastic hot dog baskets I found at the dollar store.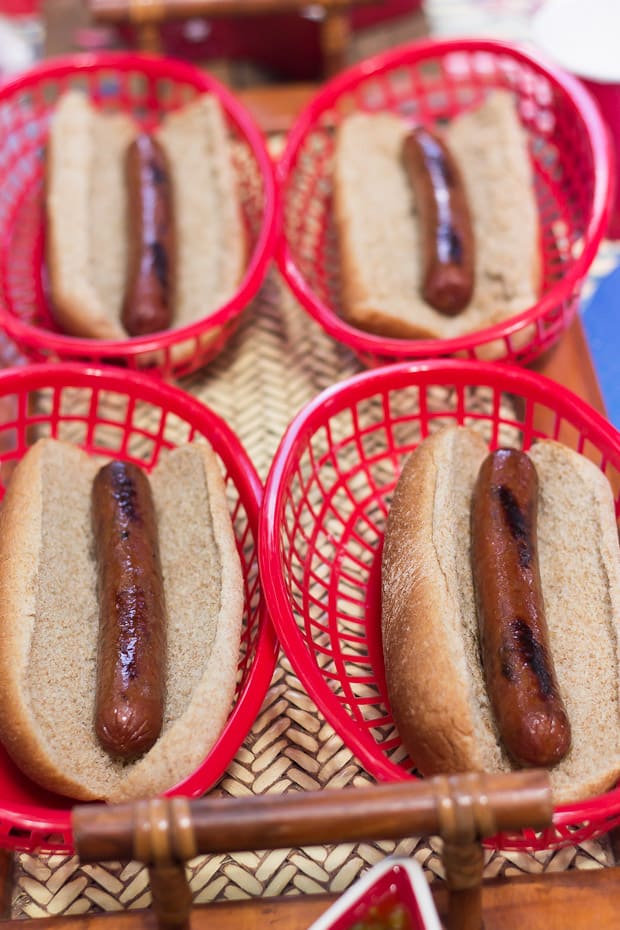 I found these star shaped bowls at a yard sale for $2 and was so excited to use them for serving chili, sweet relish and cheese. I'm pretty sure that wasn't their original purpose but it worked for me!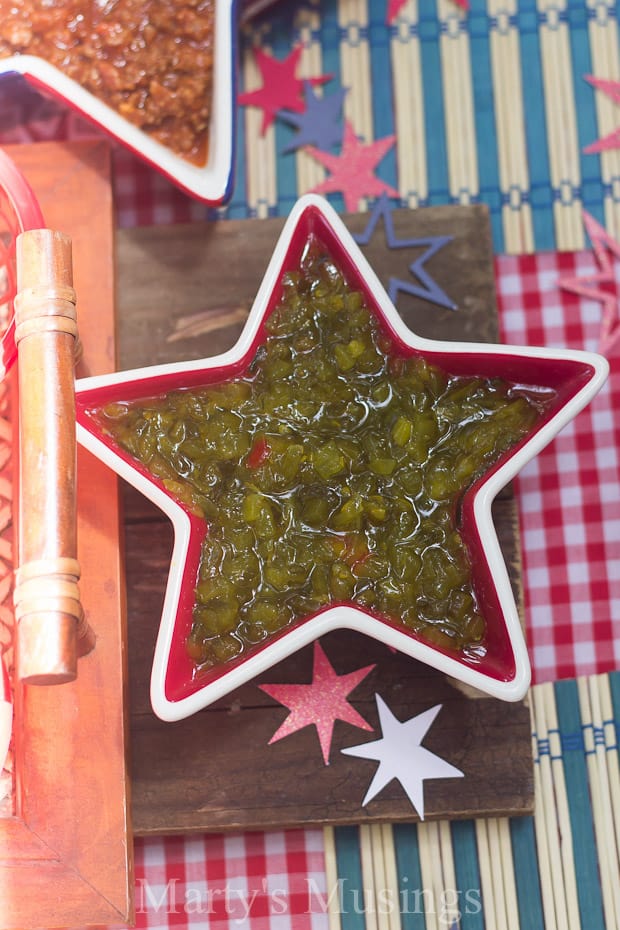 The woven mats are from the dollar store as well as the blue and red plastic plates which I love so much! I also made the star cut outs one July 4th with my Cricut dicutting machine, saved them and have sprinkled them around the table every year since.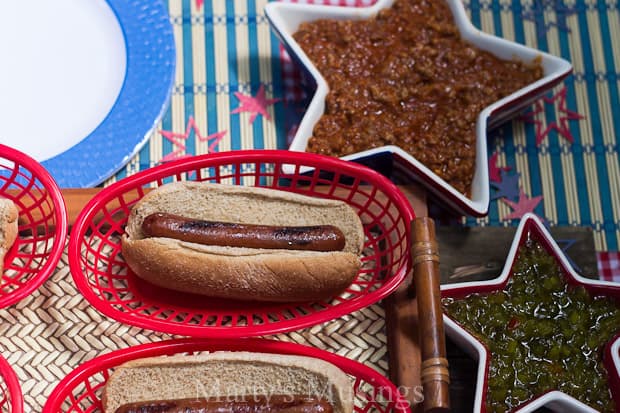 Even though my husband was "handicapped" he still served as the grillmaster and did an excellent job.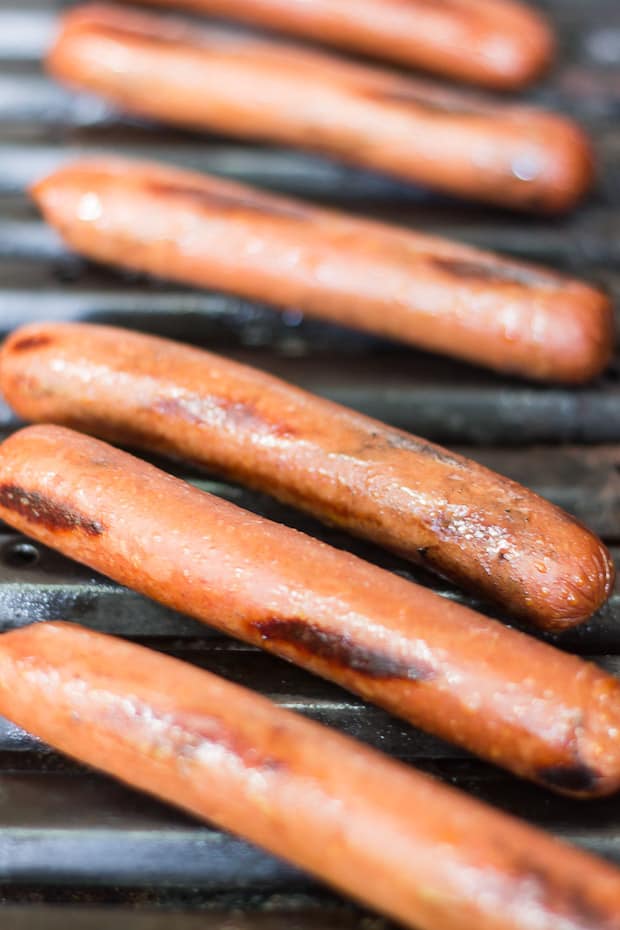 These Ball Park Park's Finest hot dogs? The best hot dogs yummy enough that you could eat them plain!
Packed with big, bold flavors and premium seasoning, Ball Park Park's Finest are a premium, 100 percent beef hot dog with no artificial flavors, colors or fillers that make grilling a scrumptious experience!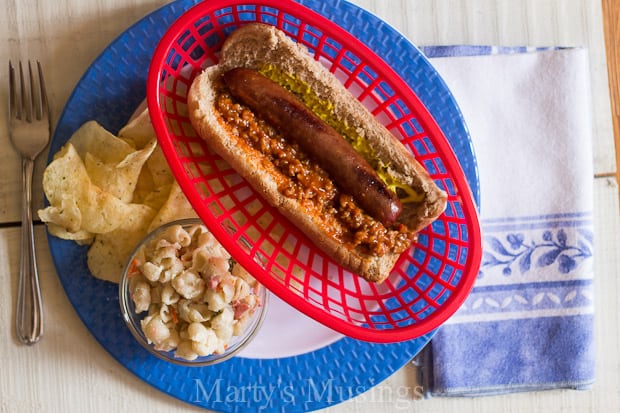 They are available in five great-tasting, bold varieties including Jalapeño Cheddar, Slow Cooked Chili, Signature Seasoned, Slow Smoked Hickory and Cracked Dijon Mustard.
I made homemade chili this time and I don't think I'll ever go back to canned. It was GOOD!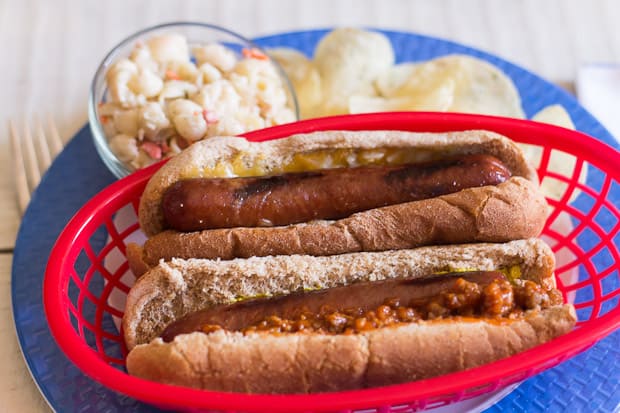 On August 12-14 in New York City, Ball Park and a team of grill masters will attempt to break the world record for the longest running group BBQ at the Finest Grillathon using Ball Park Park's Finest hot dogs.
If you think you have what it takes to be part of the world-record breaking grilling team, submit a video grilling your finest hot dog creation and tell Ball Park brand all about your passion for grilling hot dogs and why you deserve a spot on the team.
Enter for your chance to win by visiting FoodNetwork.com.
For more information check out the website and contest page.
This is a sponsored conversation written by me on behalf of Ball Park. The opinions and text are all mine.