Free Chalkboard Printable for Fall
This post may contain affiliate links which won't change your price but will share some commission. Read more here.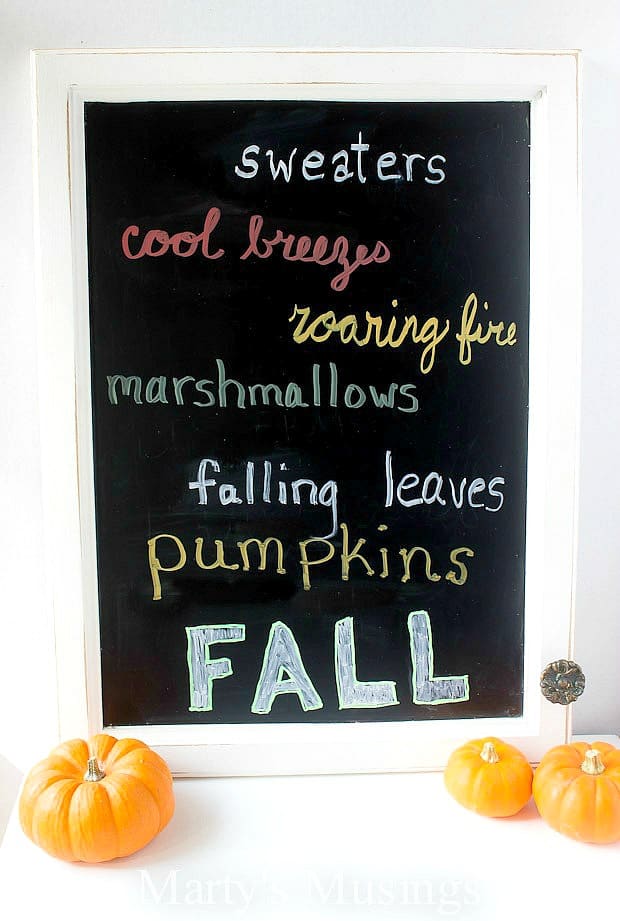 Today I'm branching out a bit and offering a free chalkboard printable for fall.
Are you as obsessed with chalkboard projects as I am?
I'm really not a graphics person, but as a blogger I've had do a lot of larnin' (that's Southern for learning, y'all!) about all sorts of things including coding, html , jpgs, cloning and more!
The file I'm offering today was created by your truly, and I used it with two different projects.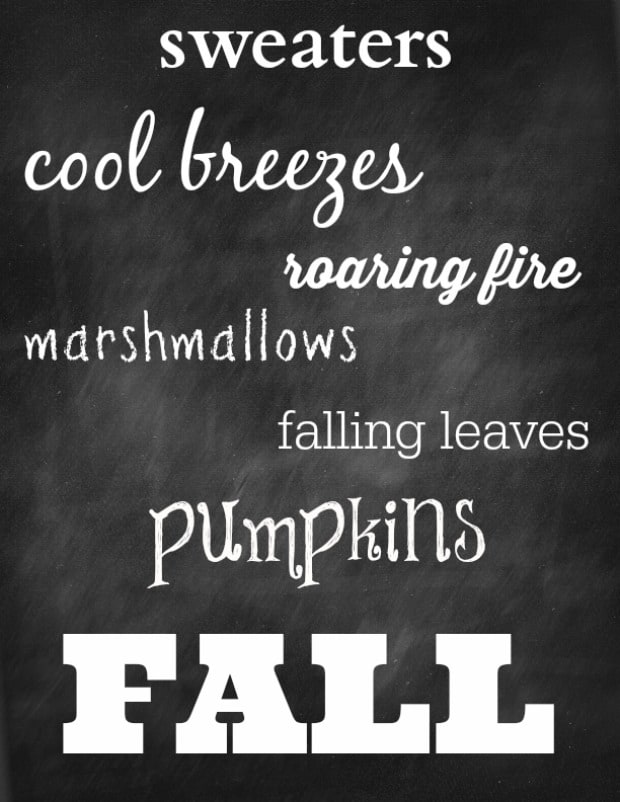 The first one is a Chalk Message Board we made from an old bathroom mirror when we remodeled our small bathroom.
I printed the free chalkboard printable using my regular printer and then used it as a guide to free hand the letters on the chalkboard.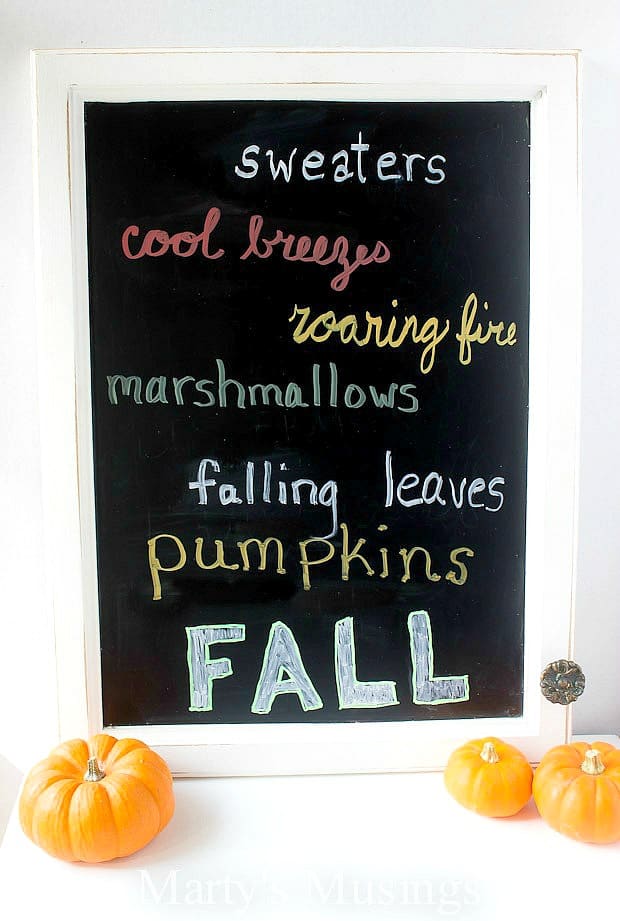 I am NOT a true artist of any kind, but I added different colors, jazzed it up a bit and I'm very pleased with the way it came out!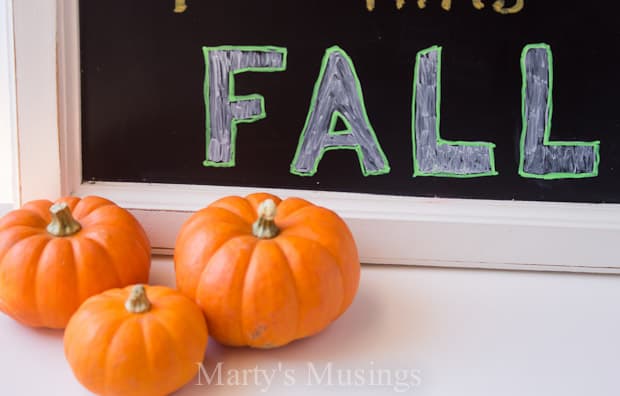 Mine is now hanging on a wall in my kitchen, and I love the little taste of fall it brings.
The second way I used the printable was just to print it out, trim it and insert in an 8×10 frame.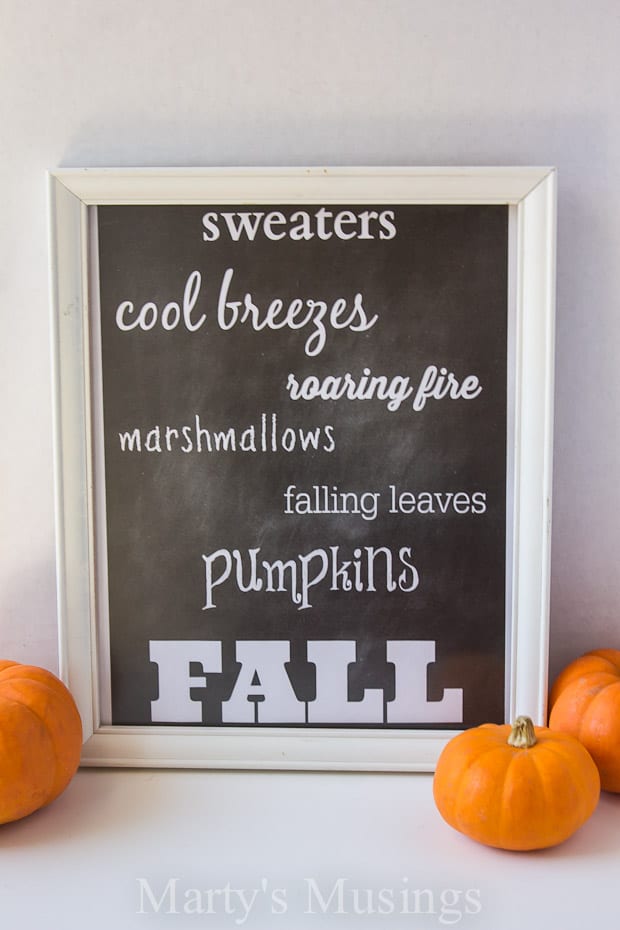 It's so easy and the work is done for you! Mine is now sitting on a table in the living room. The pumpkins add just the right element of fall decorating.
I hope you enjoy this free printable, and I'd love to know what creative way you used it!
Are you following along with my new series?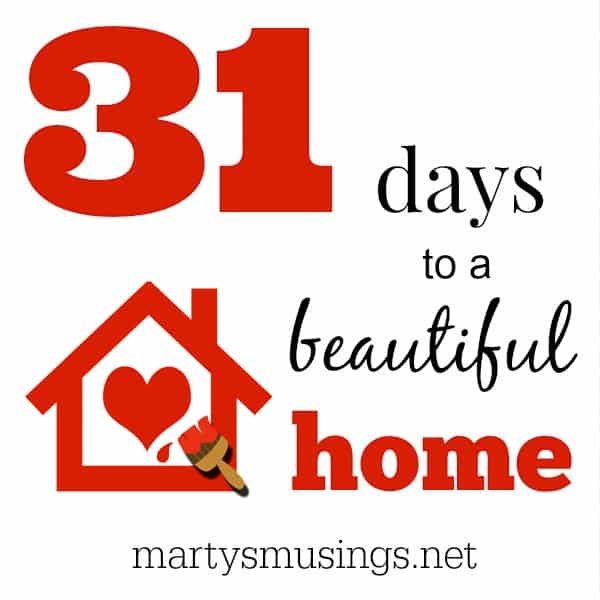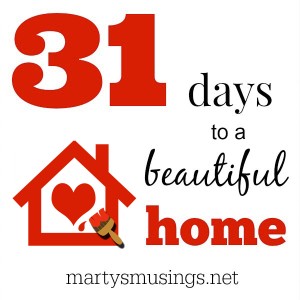 My hope is that my 31 Days to a Beautiful Home series will motivate and inspire you to spend just a bit of time creating a home you will love and embracing the life you have been given! Just click here to view all the posts.