Easy Fall Table Setting Ideas
This post may contain affiliate links which won't change your price but will share some commission. Read more here.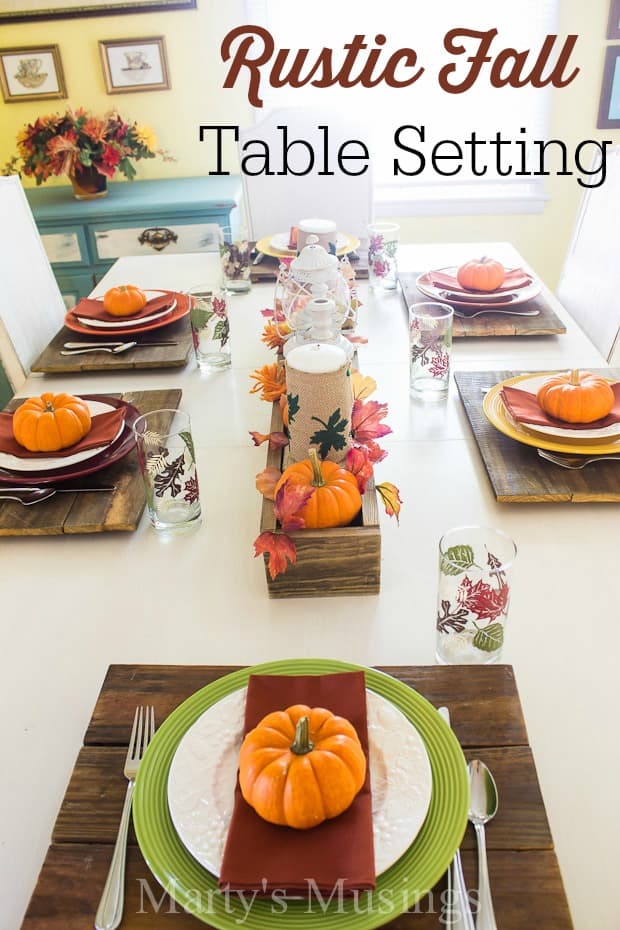 This year I've spent less time decorating for fall because I've been in a time crunch. This juggling of work, homeschooling and family is hard!
In years past I've just dragged the tubs out, scoured Pinterest, and put little fall touches in every corner of our main living rooms.
This year? Not so much!
I bought three large pumpkins which adorn the front deck and several small ones for inside the house. Everything else? Yard sale treasures or nature's bounty.
Even when I decorate more simply I always like my kitchen table to have a centerpiece and this year is no different.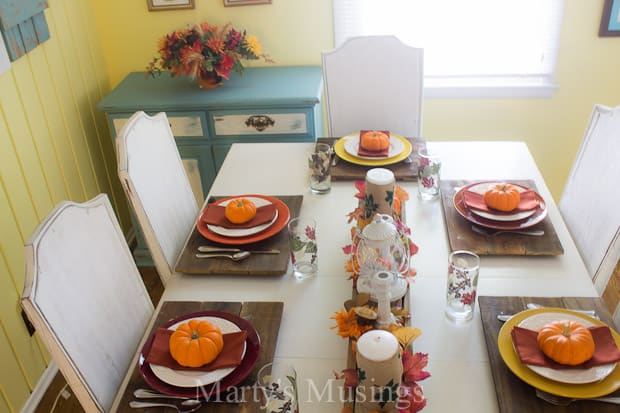 This table came together so quickly by blending past accessories with dollar store purchases and a few pumpkins.
Let me show you how I came up with these easy fall table setting ideas.
Last year Tim made me these rustic wood chargers out of fence board. Yep, one more fence board project! The plates are mix and match from the dollar store (along with the glasses) and the napkins are from a yard sale.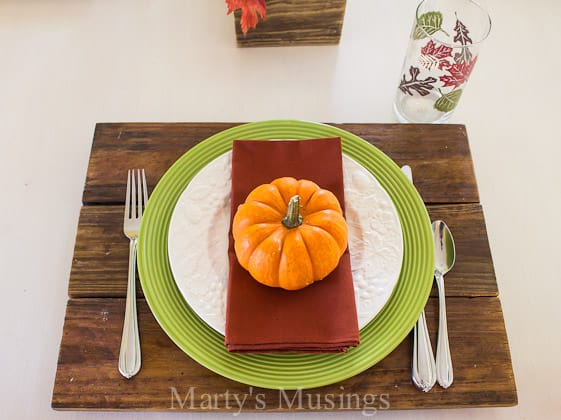 Anchoring the centerpiece is my fence board box filled with pumpkins, candles and leaves.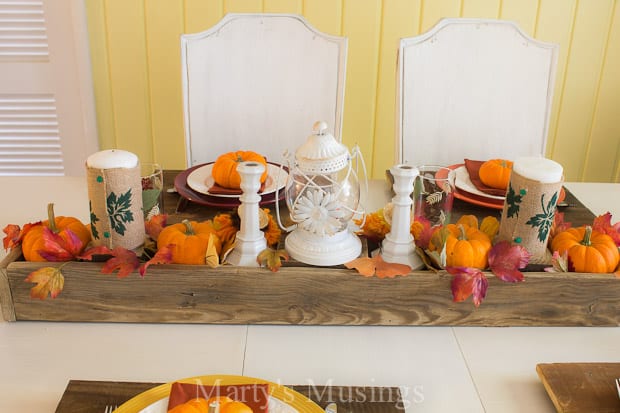 This white rustic lantern was $2 at Michael's.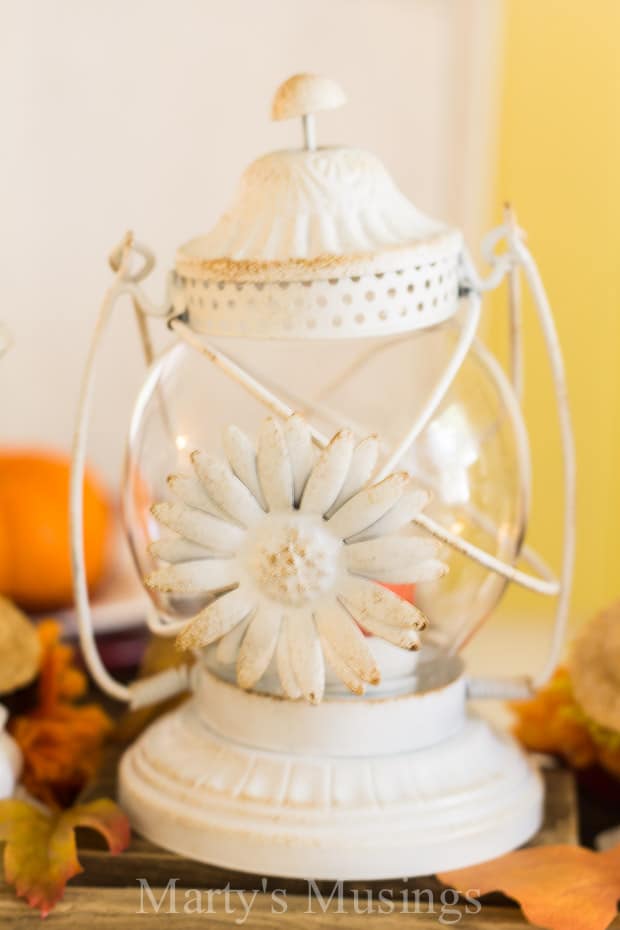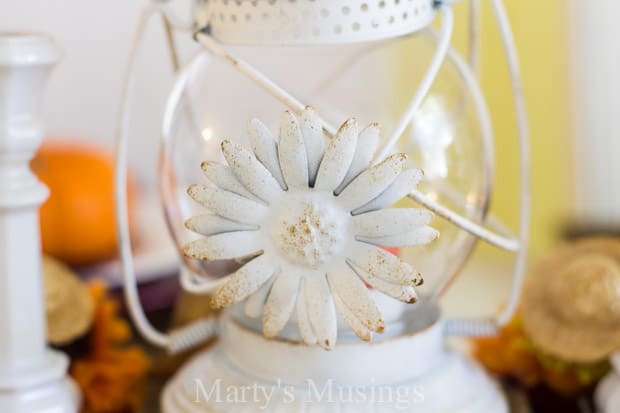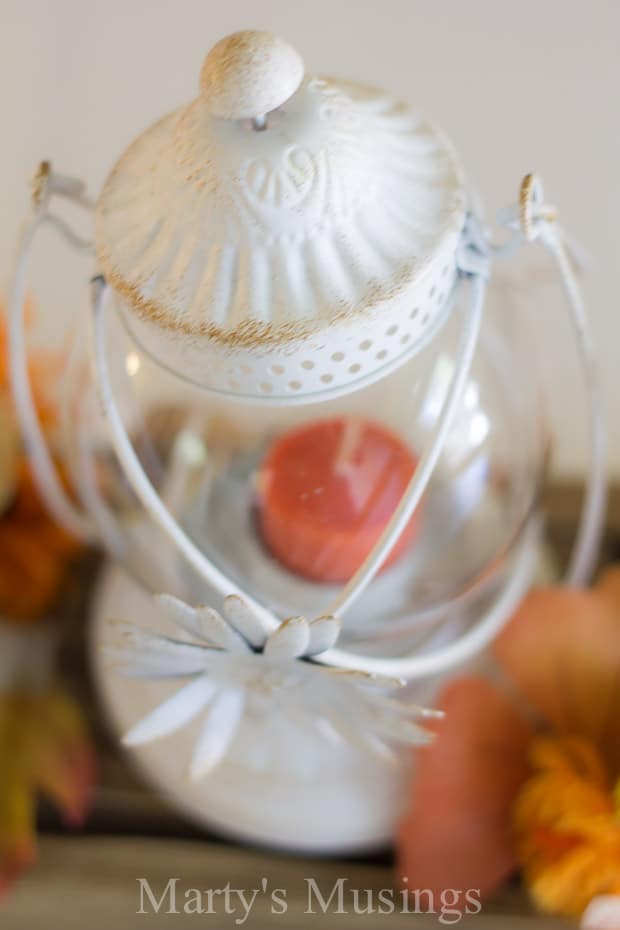 The white candle holders are from a yard sale.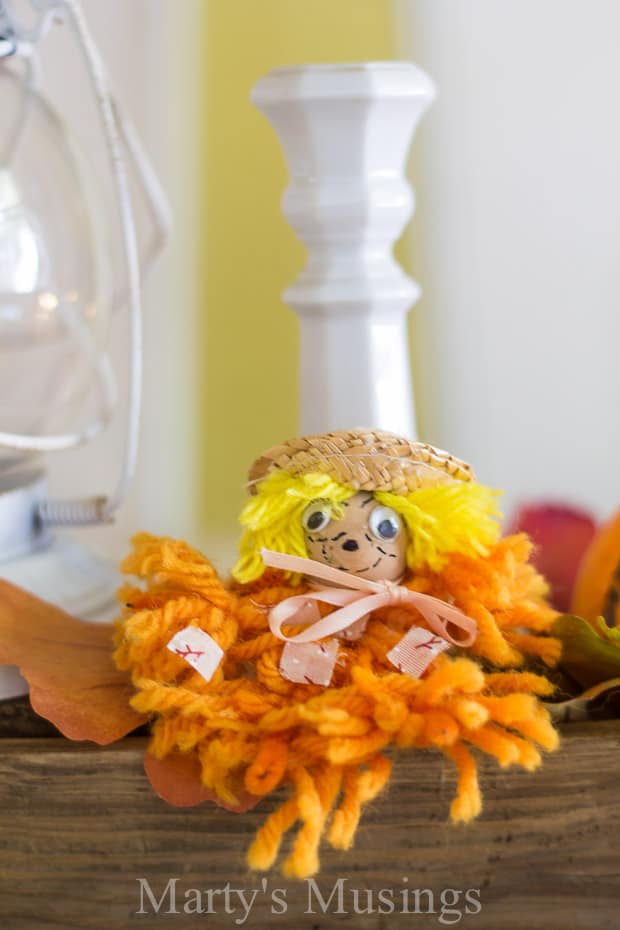 This little scarecrow adorns every fall table since my oldest daughter made it in Kindergarten.
I was a bit of an overachiever homeschool mom back in those days and might have actually made it for her helped her with it.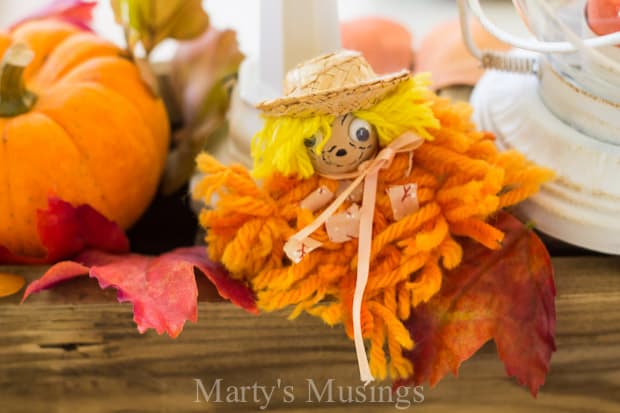 The burlap was another clearance item from Michaels. I love to wrap beaten up, inexpensive candles because it covers up all the imperfections. (Think about that the next time you go yardsaling!)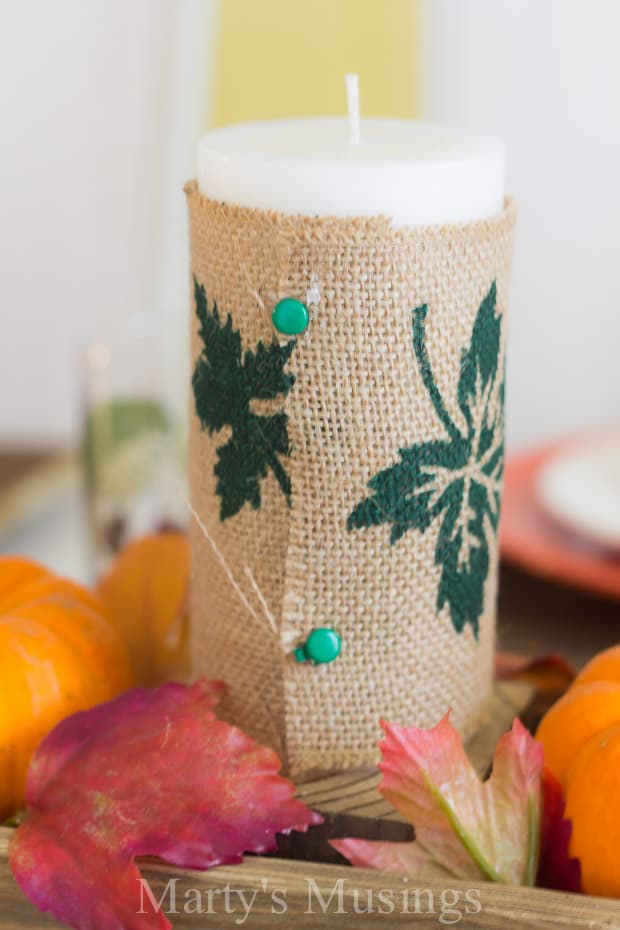 I combined fake leaves with real pumpkins (but you could also use fake pumpkins as well).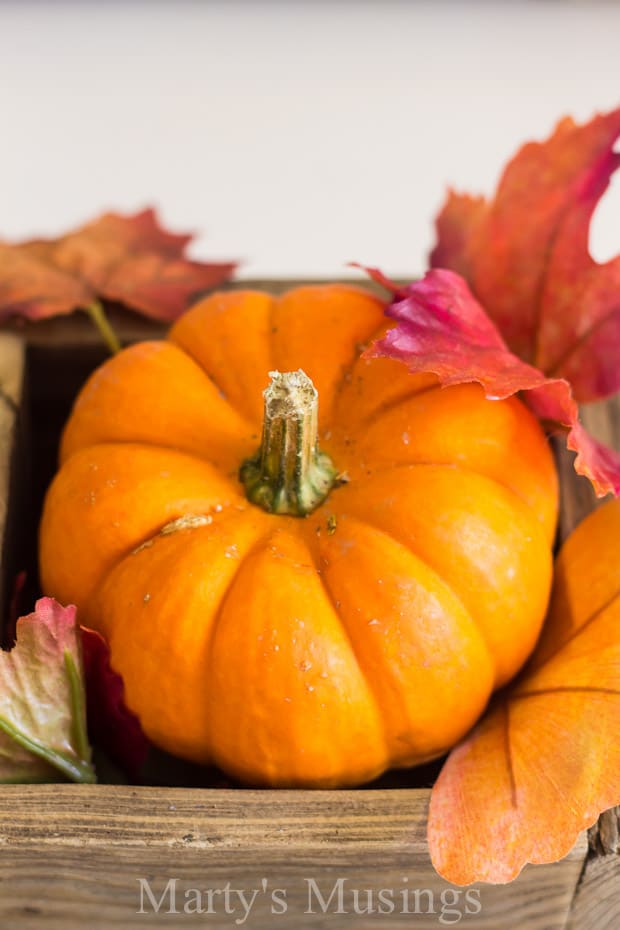 The arrangement on the chest next to the table? Another $1 yard sale purchase.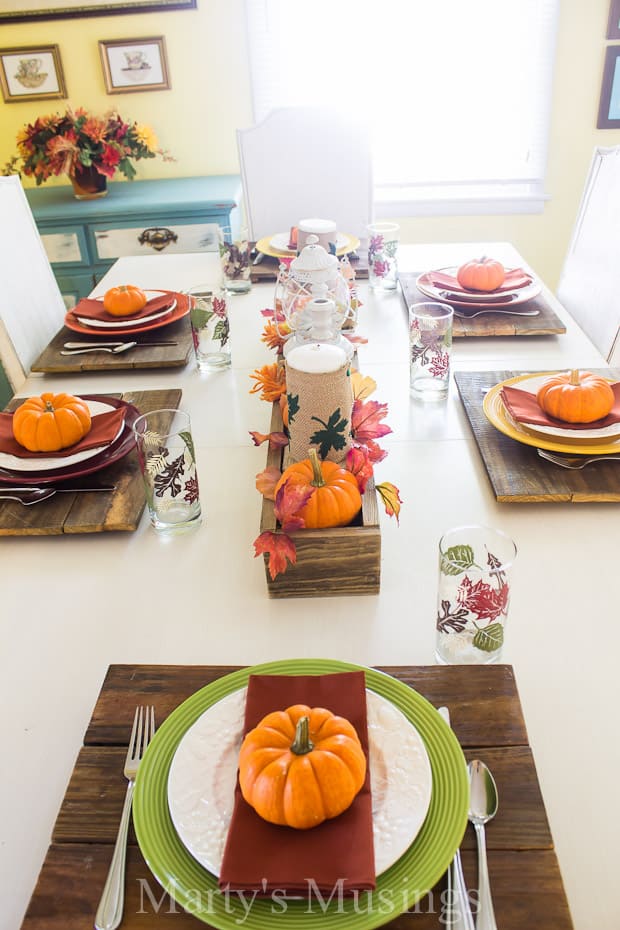 I hope I encouraged you just a bit to strive to set a seasonal table without spending a lot of time or money!
Here are some additional tips to inspire you to set a beautiful table.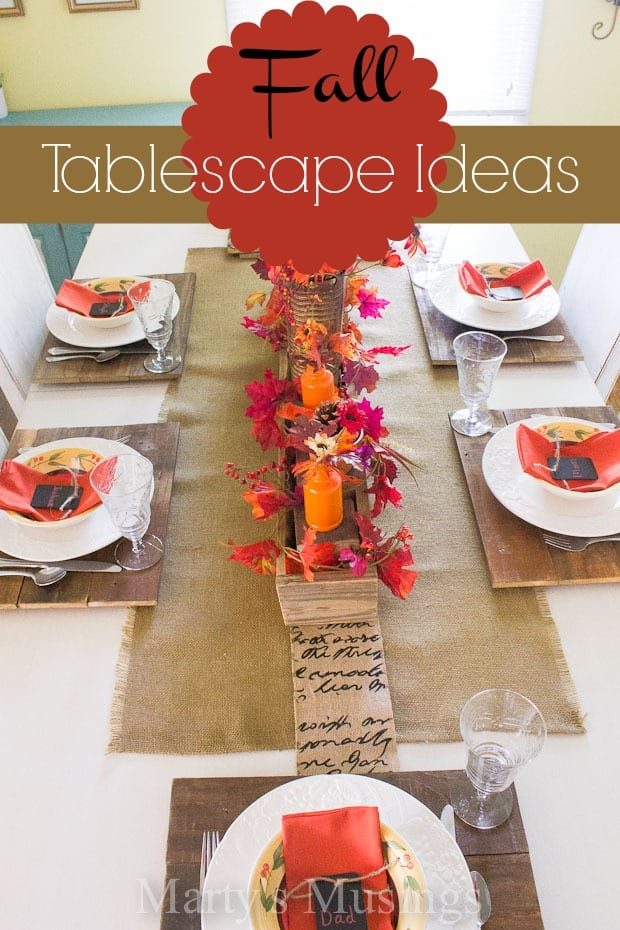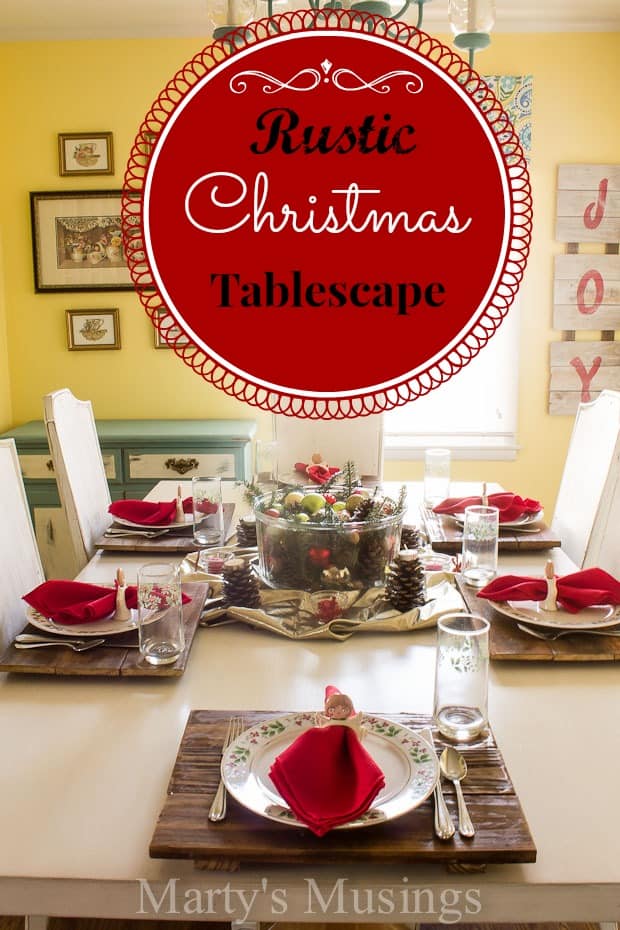 Thrifty Tips for a Rustic Christmas Tablescape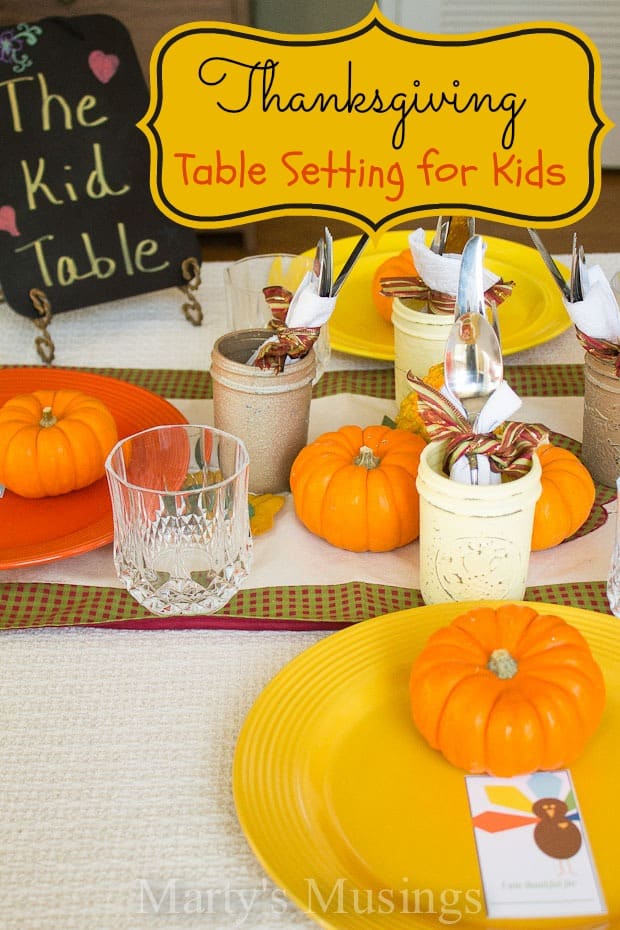 Thanksgiving Table Setting for Kids

5 Time and Money Saving Table Setting Tips
Are you following along with my new series?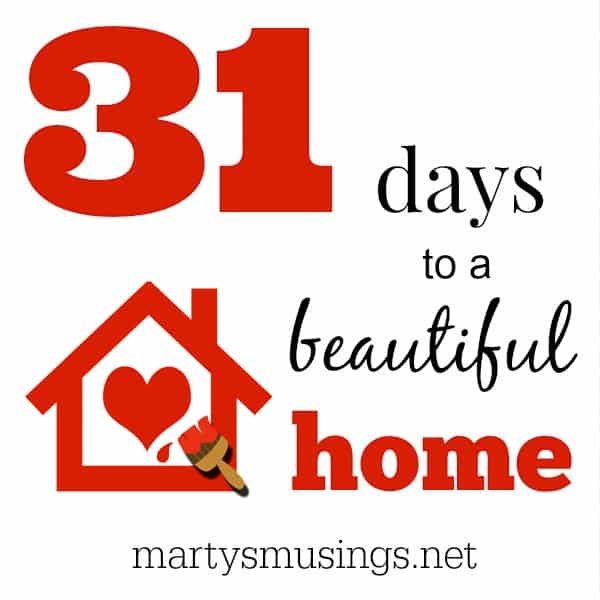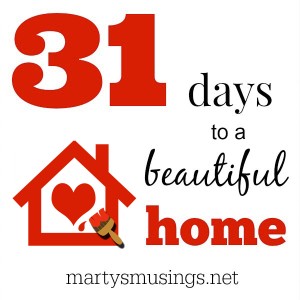 My hope is that my 31 Days to a Beautiful Home series will motivate and inspire you to spend just a bit of time creating a home you will love and embracing the life you have been given! Just click here to view all the posts.