Thrifty Tips for a Rustic Christmas Tablescape
This post may contain affiliate links which won't change your price but will share some commission. Read more here.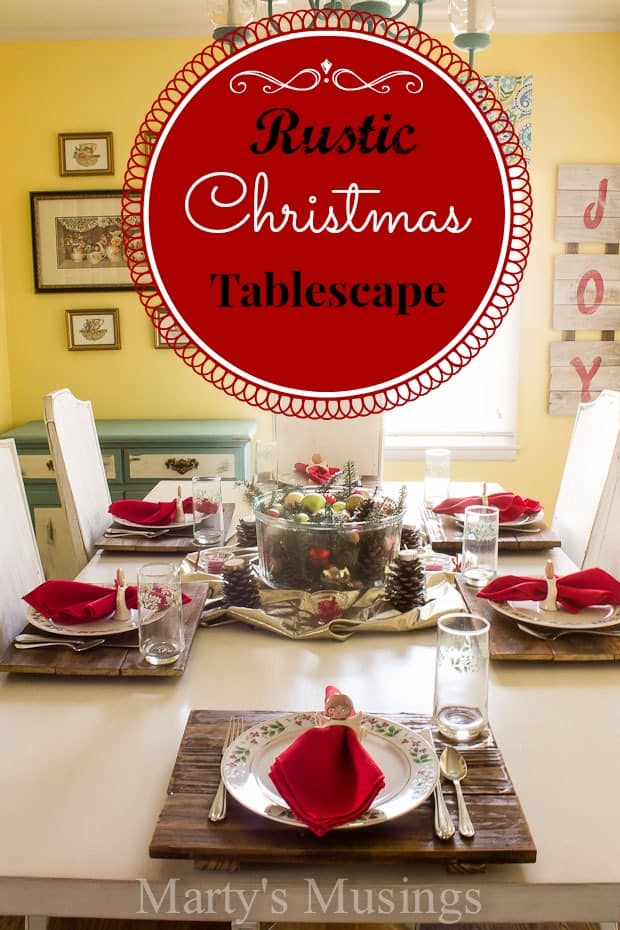 I have always loved setting the table for holidays and celebrations with special china or decorations.
This year's Christmas table fits perfectly into the rustic casual look of the rest of my decor.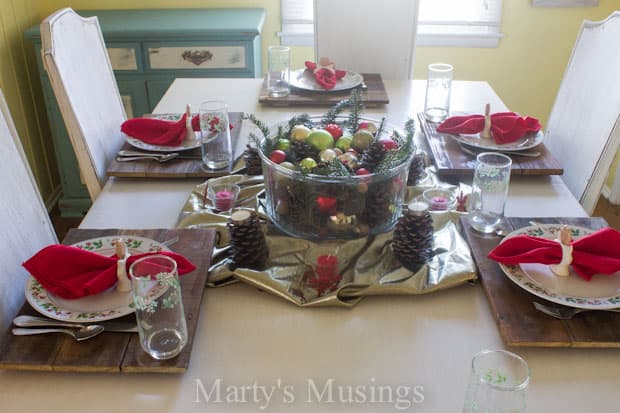 I knew I wanted to use my Christmas china with these rustic wood chargers my DIY hubby made.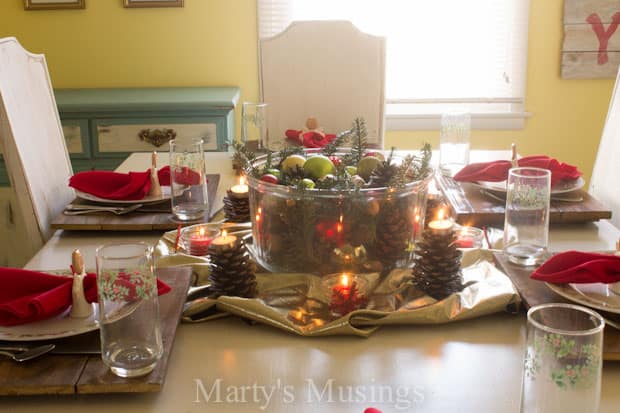 I also didn't want to spend any money so here are some of my favorite ways to create a beautiful table on a budget.
Thrifty tip: use extra greenery from your live tree or ask for scraps at the Christmas tree lot.
I filled this yard sale glass bowl with fresh greenery for the base of my centerpiece.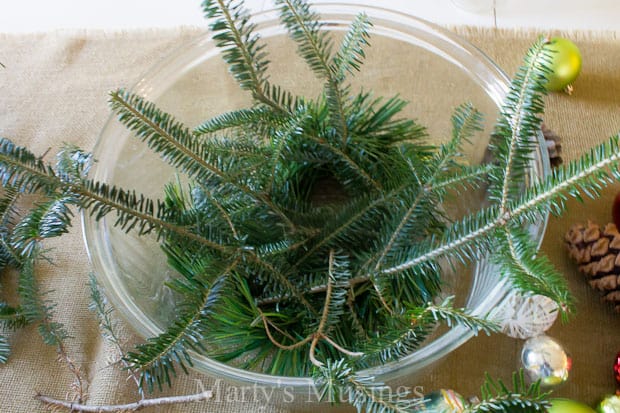 Next I began layering extra ornaments and natural elements.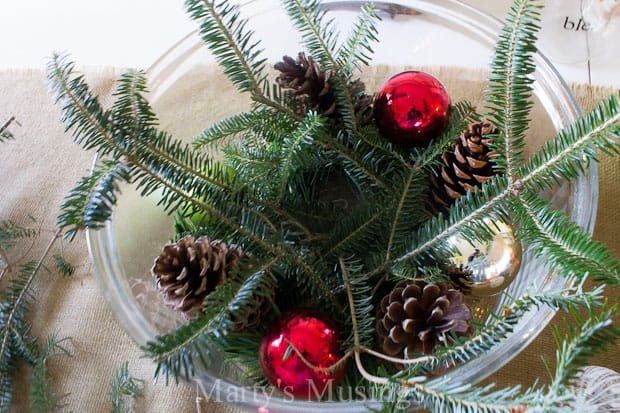 Thrifty tip: use as many free items as possible. I got pinecones and nuts from the neighborhood to add to the greenery.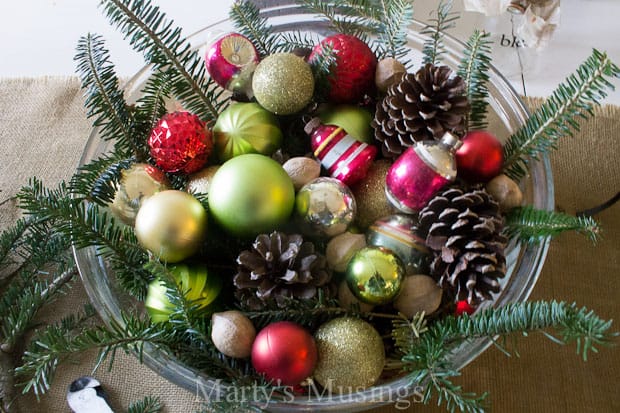 Thrifty tip: buy ornaments and decor at end of the season sales or at the dollar store.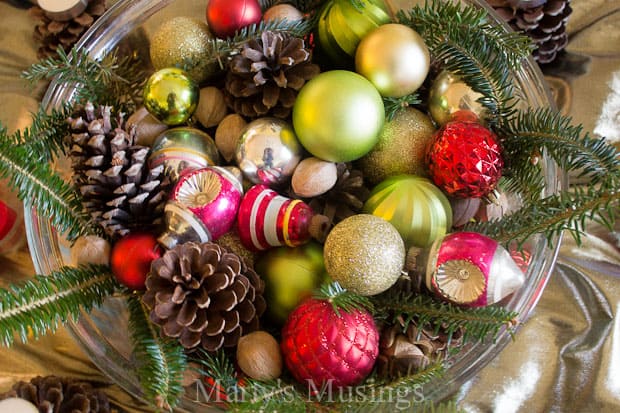 Underneath the glass bowl is some gold lamé fabric I had on hand. It's a remnant and isn't hemmed so I just tucked it under and called it good!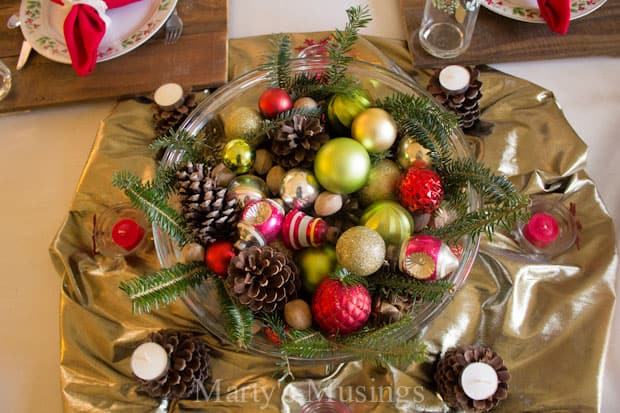 My husband leveled off the tops of the pinecones so I could hot glue and nestle a tea light candle inside.
Thrifty tip: spend some time perusing through Pinterest for ideas and translate them into ways that will fit your budget.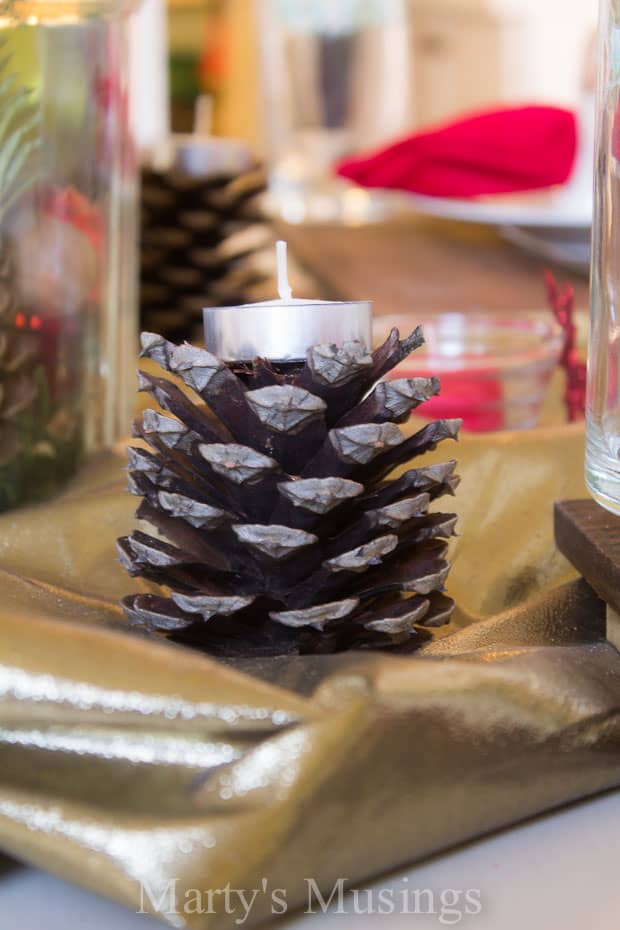 The Christmas china is some I picked up inexpensively when we were first married, and I still love the simplicity of it.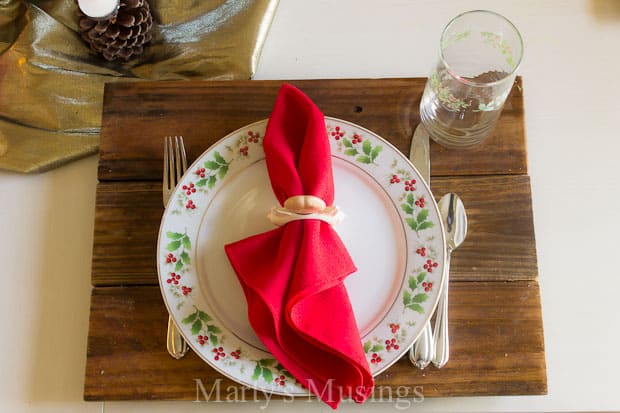 Aren't the angel napkin rings too cute? These were also a yard sale purchase many, many years ago.
Thrifty tip: Shop yard sales and thrift stores for seasonal bargains.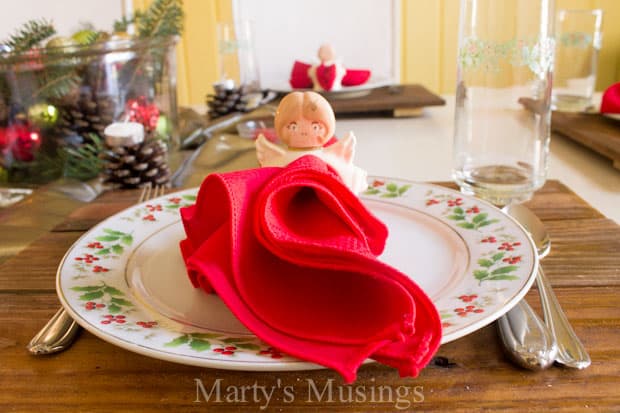 One little change I made to the centerpiece (which I don't have a picture of) was adding a strand of lights inside the glass bowl. It was a nice touch and provided a bit of a romantic atmosphere to dinner. Since we have tons of family coming in this week, I decided to take the lights out to prevent any accidents or little hands from touching!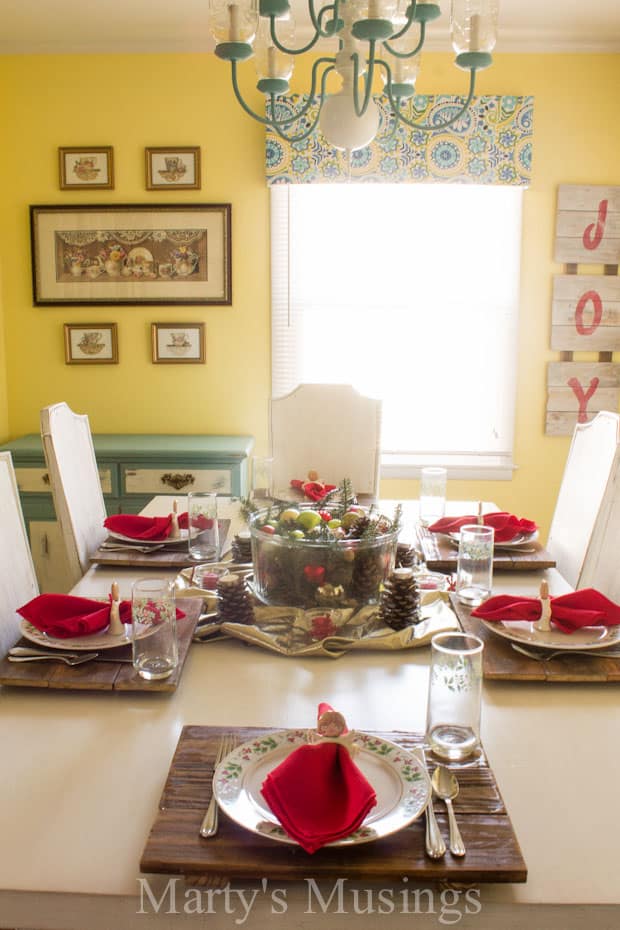 I'd love to hear your ideas on how you make the holidays special!
It's been a busy season already, full of Christmas projects and goodies. Have you seen the rest of our home all decked out for the holidays?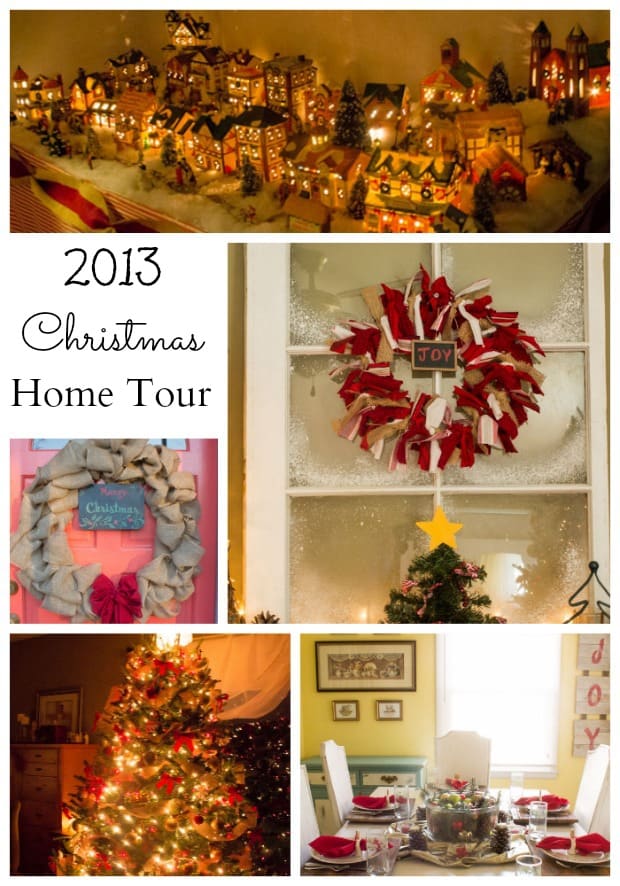 Some of the DIY projects new to our home this year are the fence board Christmas sign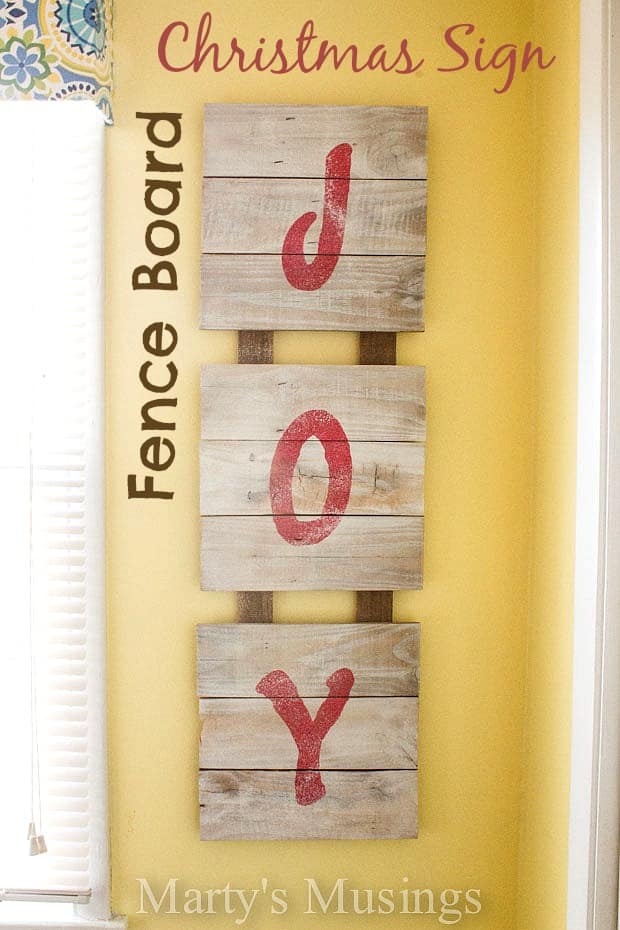 the no mess handmade glitter ornaments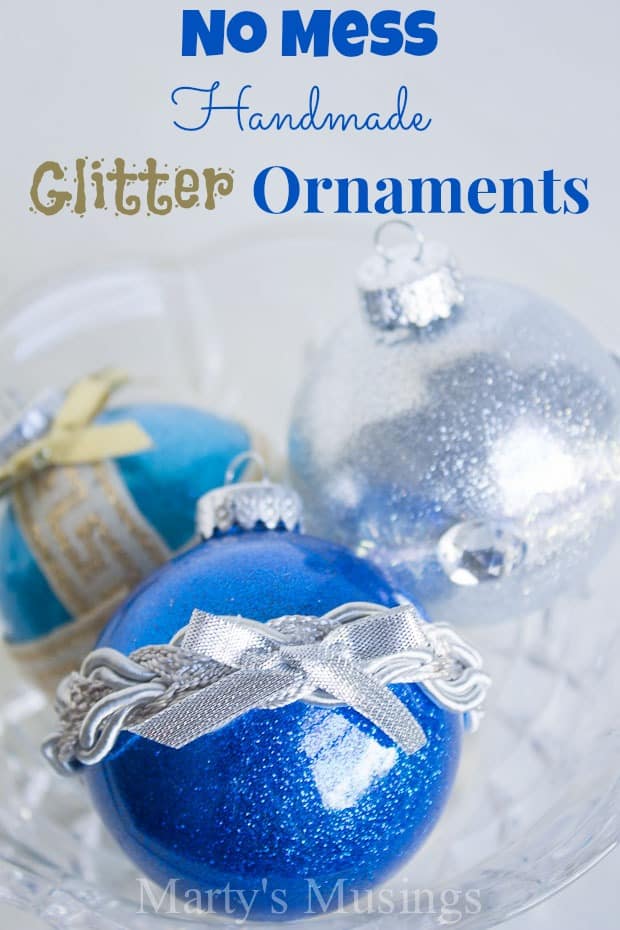 and my Christmas rag wreath and ornament.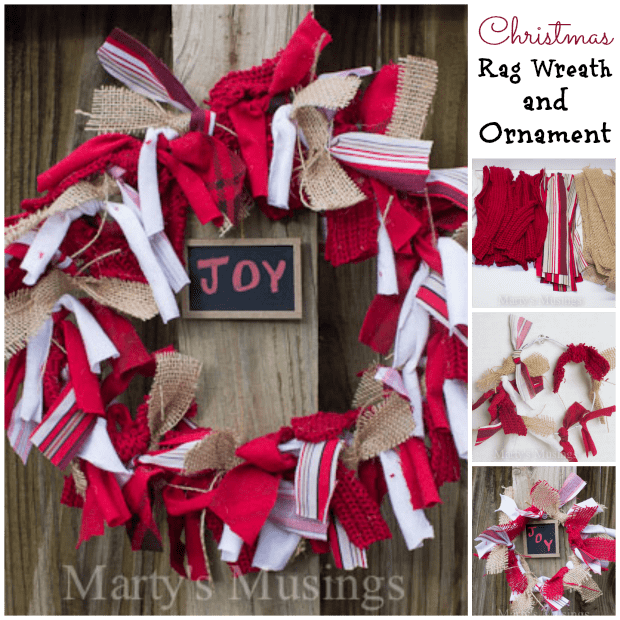 Here's a perfect appetizer for the holiday season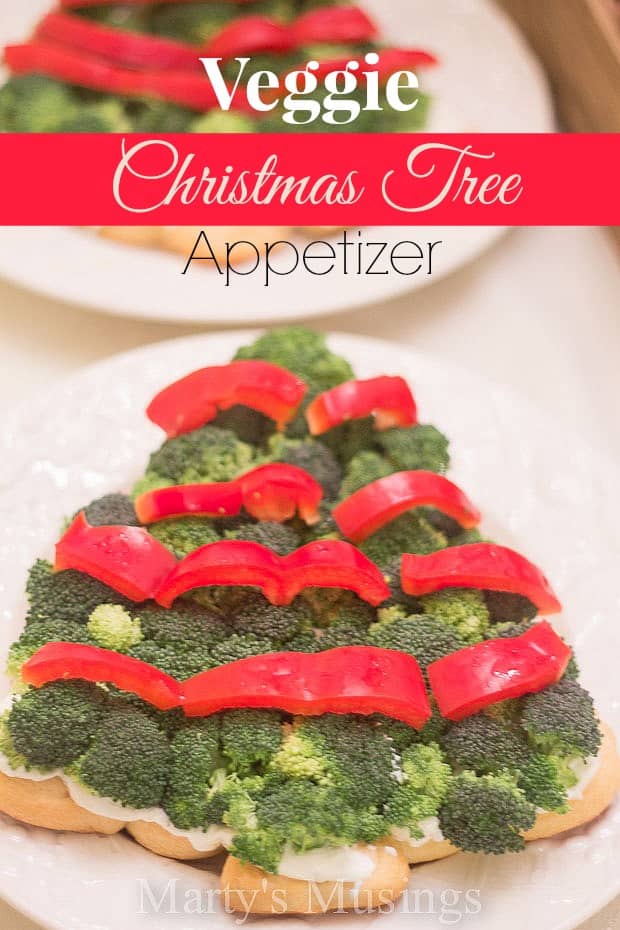 and the best sweet and salty nibble.