No Mess Handmade Glitter Ornaments
This post may contain affiliate links which won't change your price but will share some commission.
These easy and inexpensive no mess handmade glitter ornaments are perfect gifts for the kids and even non crafters to make using Mop & Glo!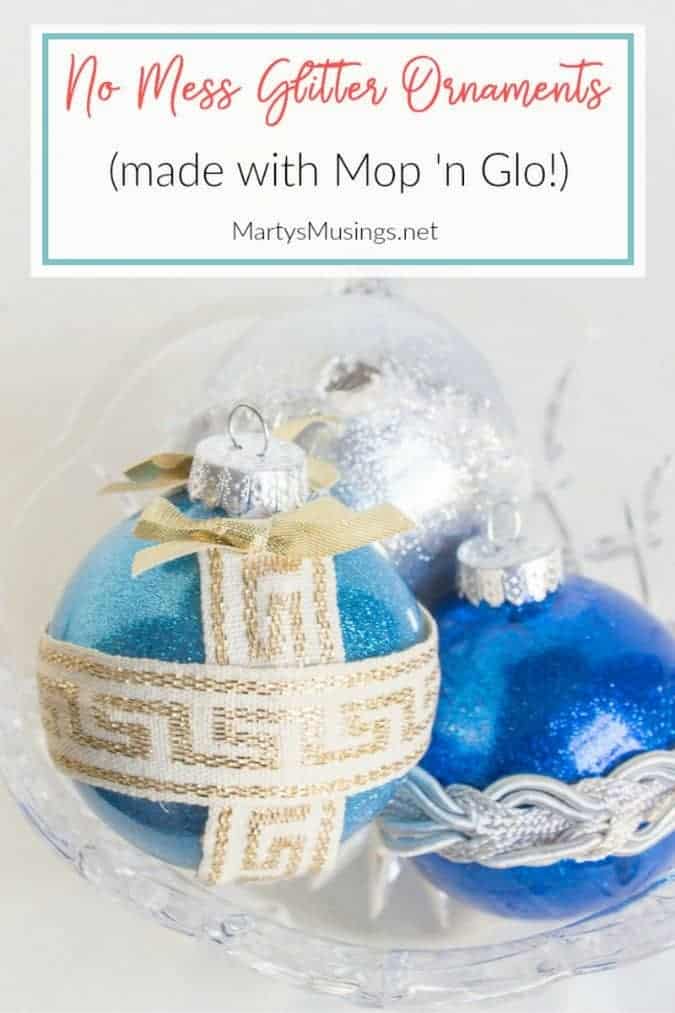 I love glitter.
Bright, sparkly colors are my favorite.
Bling makes me happy.
Yet I don't like a mess.
Do you see my quandary?
I dislike going out in public looking from head to toe like it just rained sparkles.
I knew I wanted to make these No Mess Handmade Glitter Ornaments because I had seen the project floating around Pinterest and wanted to see if it really worked.
No Mess Handmade Glitter Ornaments
Materials:
Clear glass ornaments
Mop & Glo
Recollections glitter
Hot glue gun
Ribbon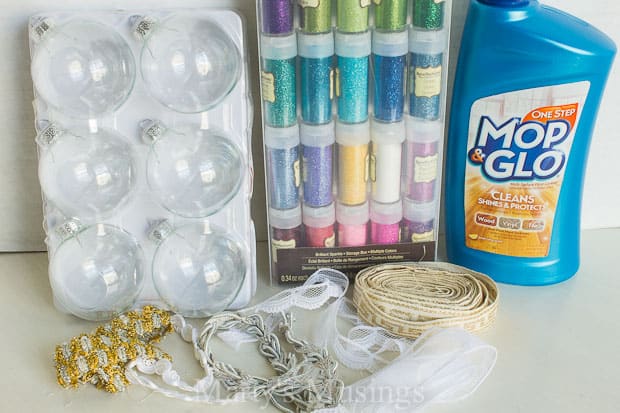 The steps are listed below and are so very simple. Each step only took a couple of minutes.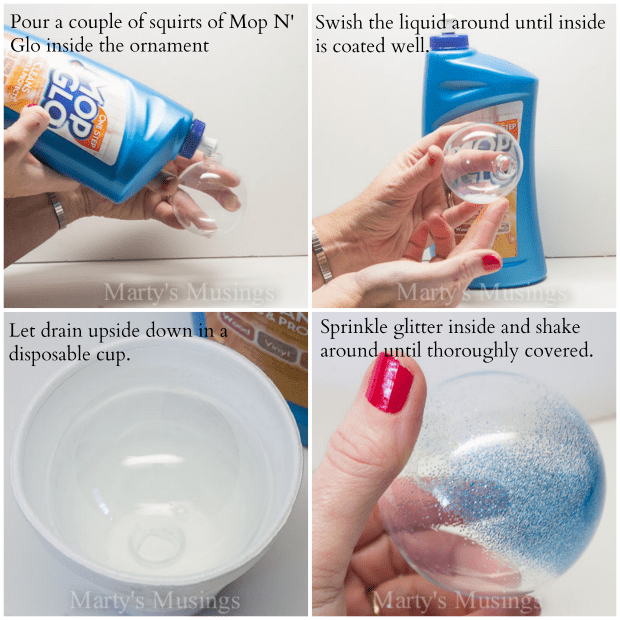 I started out by sprinkling just a tiny bit of glitter in the ornament, but by the end I realized it's easier and faster to just pour enough to coat the inside well.
I used the fine glitter which worked perfectly for me, but you could always try another texture.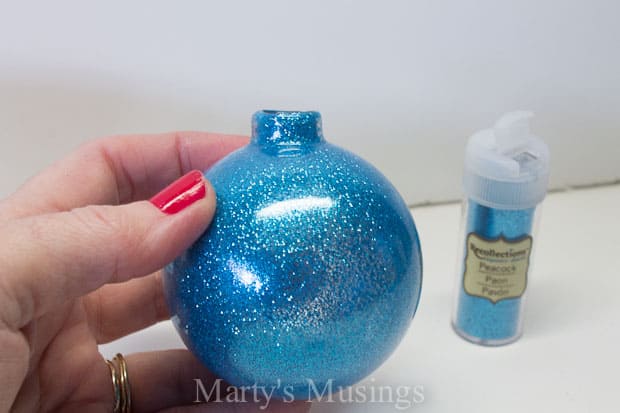 Aren't these just gorgeous? Now on to the fun part of personalizing them.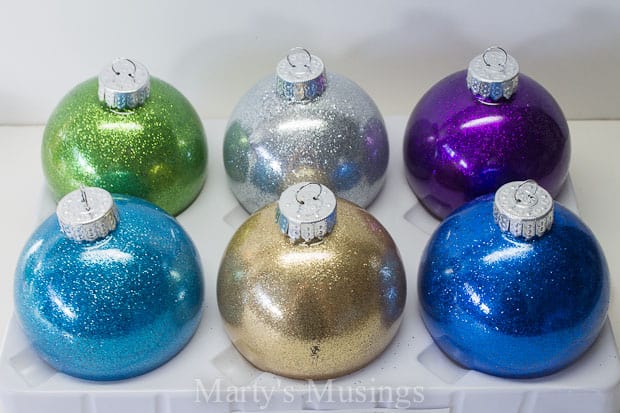 Since I'm a ribbon hoarder, I pulled out some that I thought would go with these colors.
Then I hot glued them on and was completely done!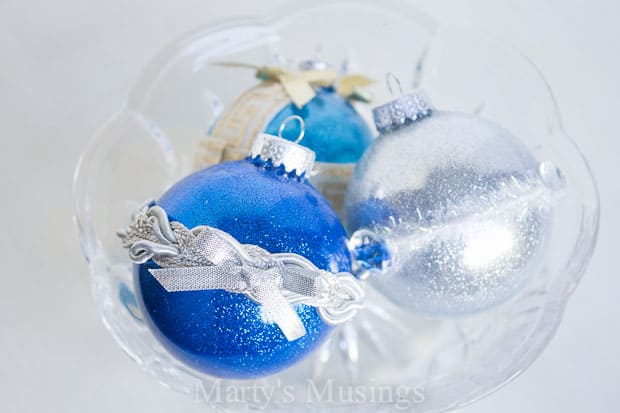 I can't decide whether I like the silver or gold better because both look great!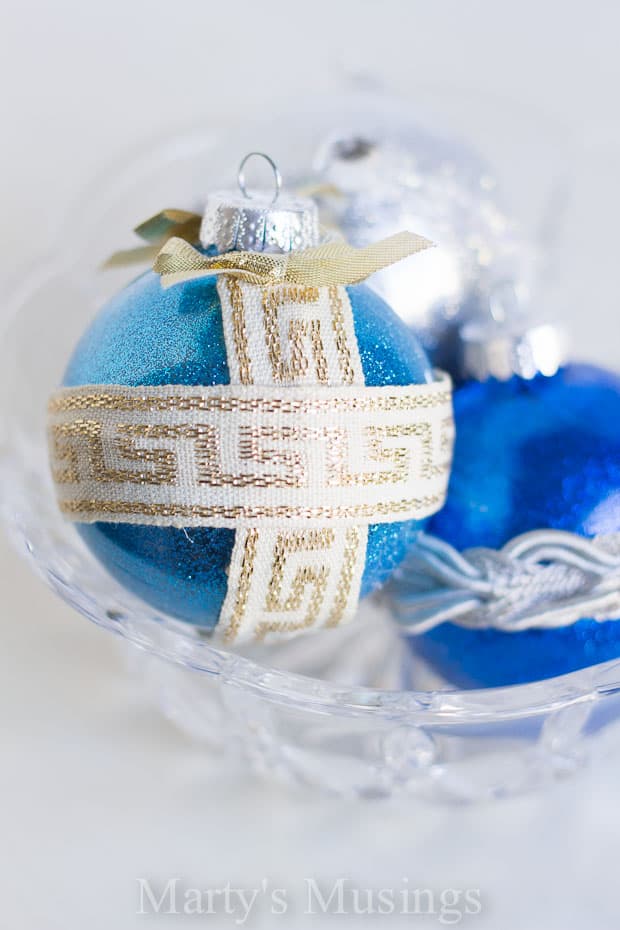 I do recommend you only use Mop & Glo, not a generic substitute because I've read that the glitter doesn't adhere as well.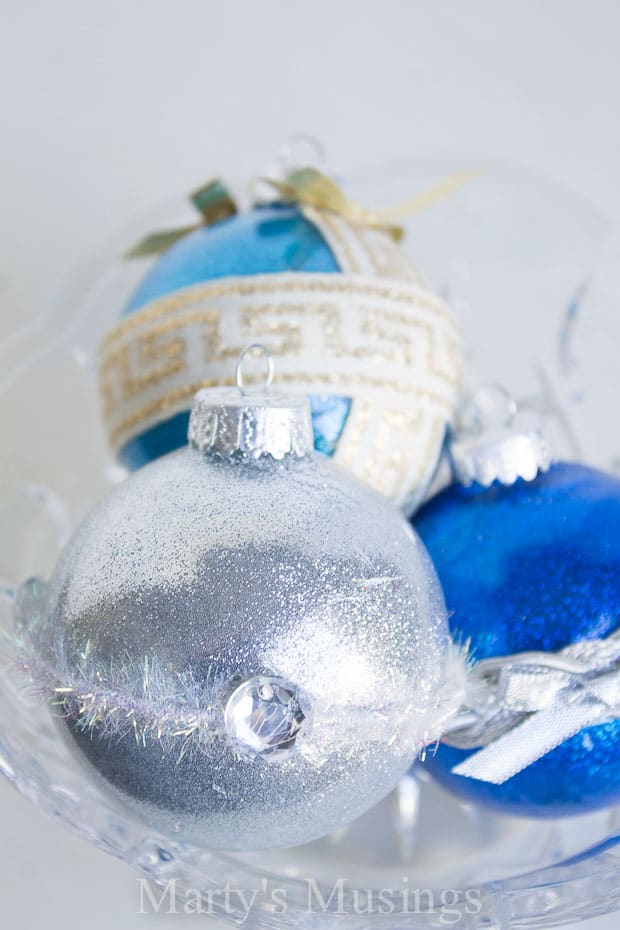 Recollections glitter is available starting at $3.99 exclusively at Michaels stores and is available in a range of colors and textures (very fine, chunky and tinsel). You may purchase these in a set or individually. If you love glitter go for the collection!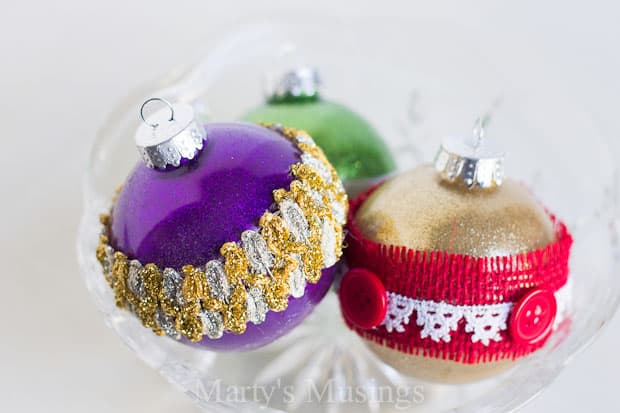 I even cut a red burlap strip from fabric I had on hand and added a bit of lace and buttons.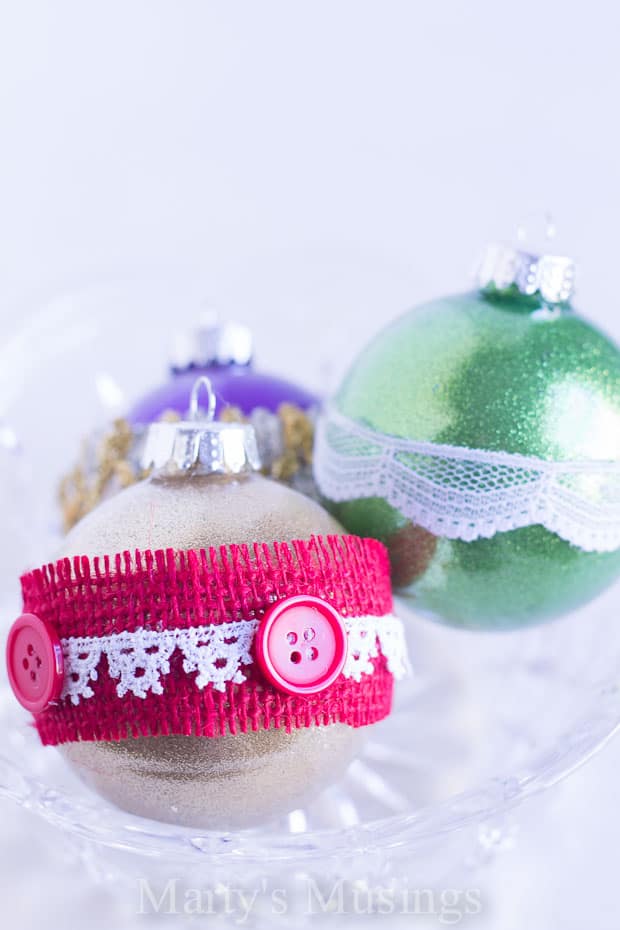 The gold and red fit perfectly in our tree.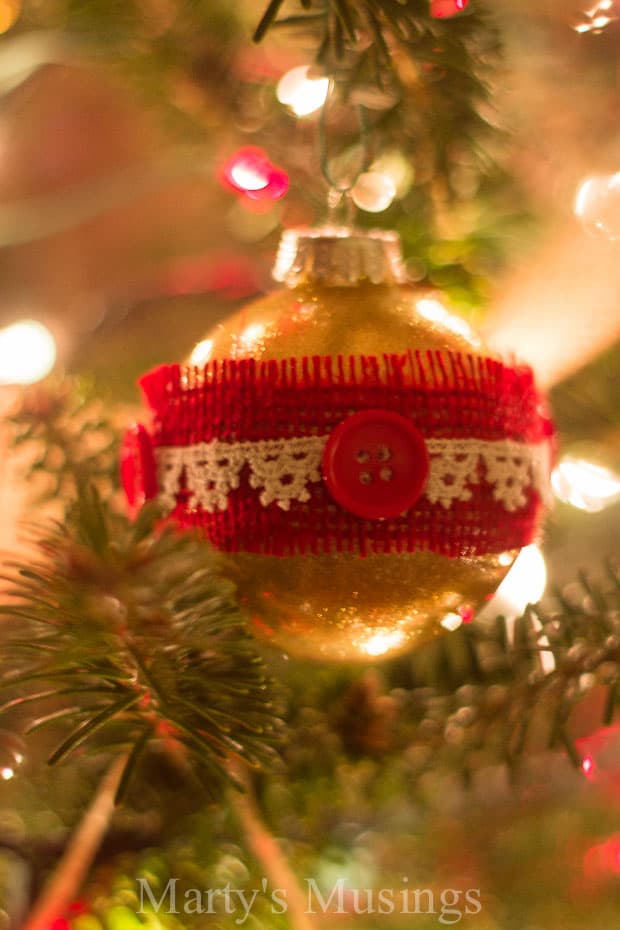 Maybe next year I'll change it up with blue. Either way, this ornament is beautiful and totally doable for even the non-crafty type! It was very inexpensive and would make a great teacher or hostess gift.
And the best part of it? Even though I made a bit of a mess (because I'm clumsy), the cleanup was minimal and I wasn't sparkling from head to toe!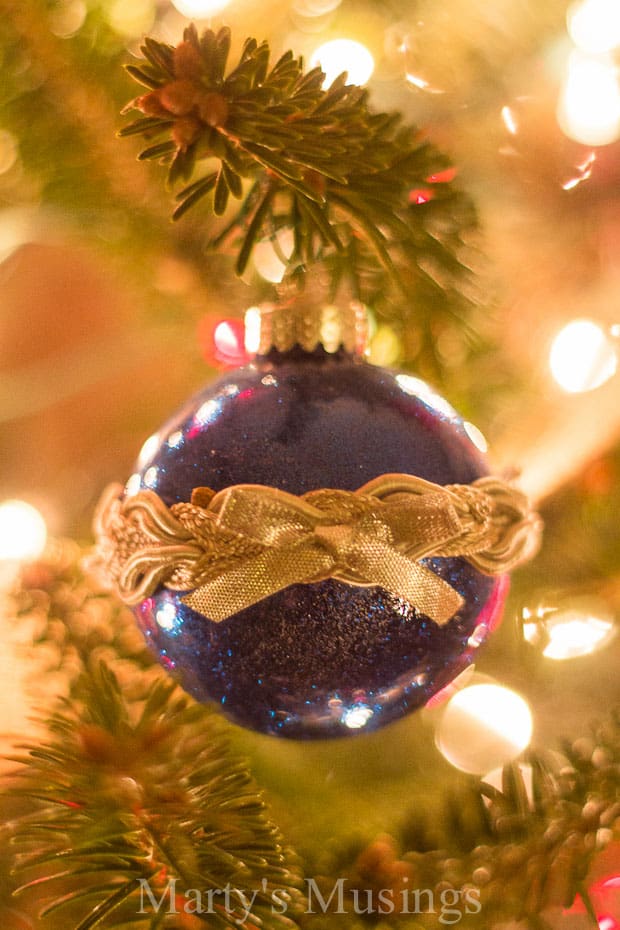 What color would you choose for your ornaments?
What are some other ways you use glitter in your projects?
Would you like to see more of my Christmas projects? Simply click on the picture below to go straight to the post.