Mini Christmas Photo Album
This post may contain affiliate links which won't change your price but will share some commission.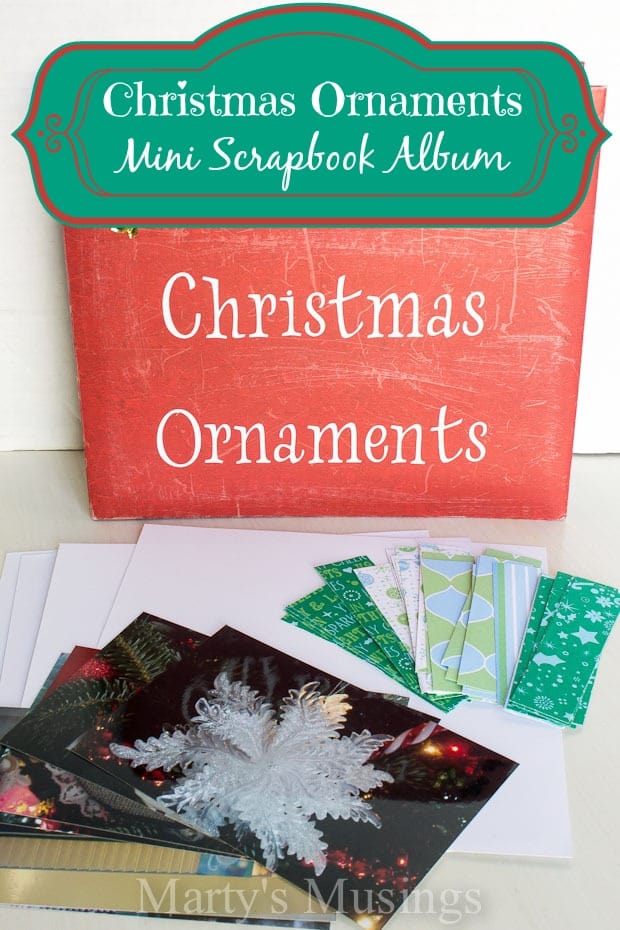 In the hustle and bustle of the holiday season we often miss the little moments and forget to pass down the stories to the generations that come behind us.
While your tree is still up, I have a great project that I don't want you to miss!
I want to show you how to create an 8×8 mini Christmas photo album to tell the stories of your meaningful and favorite family Christmas ornaments.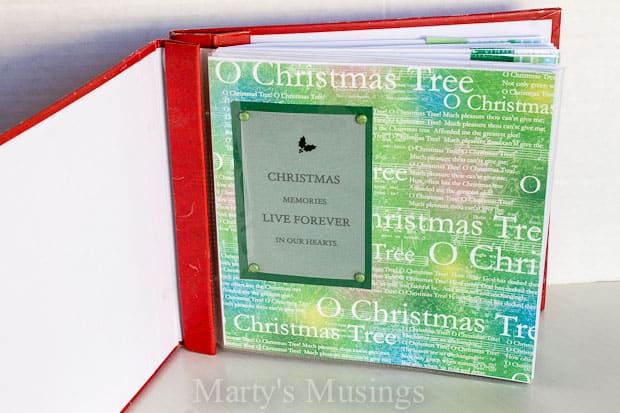 This project couldn't be easier to put together.
Step One: Decide what size album you want to use. I chose an 8×8 red top loading mini album.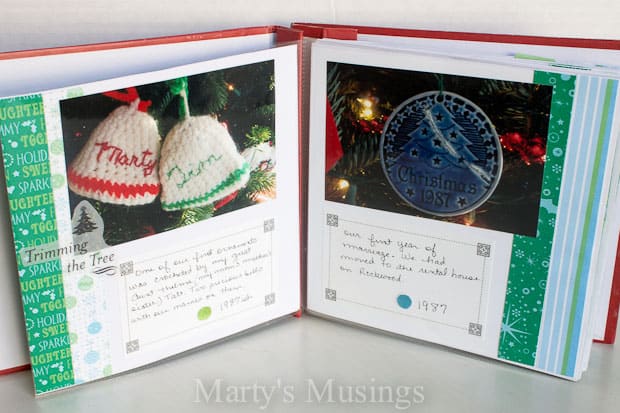 Step Two: Take pictures of the ornaments that are the most special and full of family history and memories.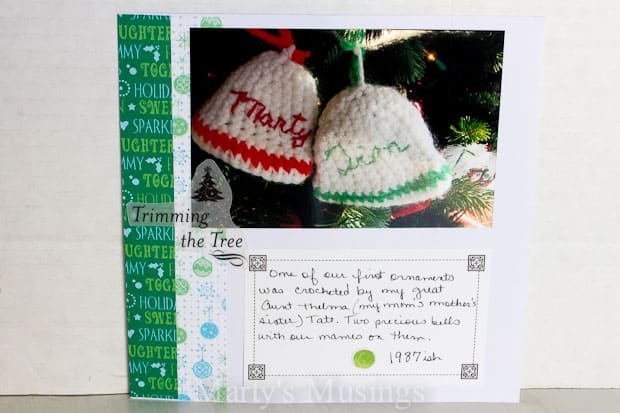 Step Three: Use 8×8 (or whatever size you chose) cardstock as the base for the photos.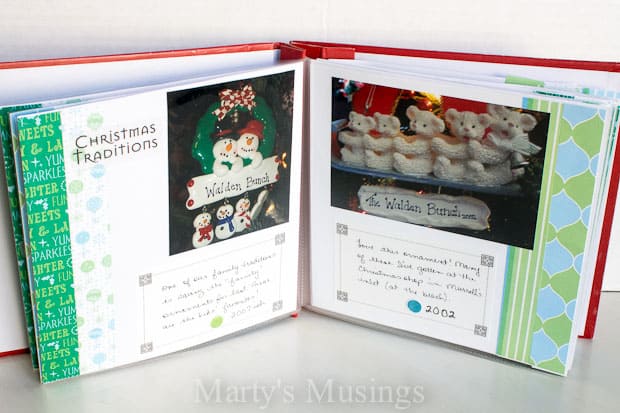 Step Four: Cut 1″ strips of patterned Christmas paper and glue on outer edges of cardstock.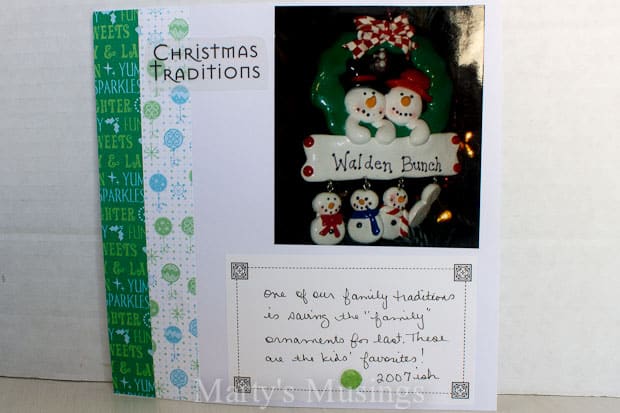 Step Five: Add your photographs.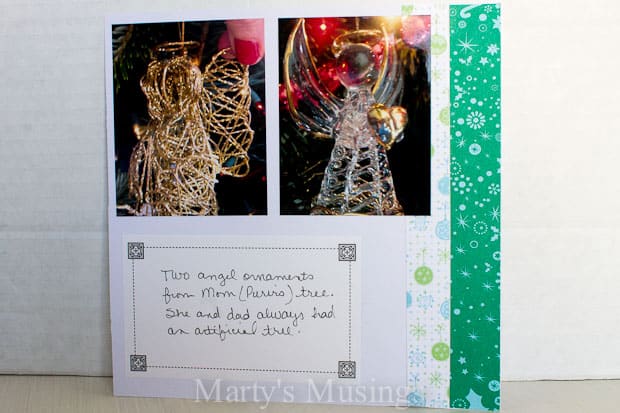 Step Six: Use a small journaling card and share the history and memories associated with it.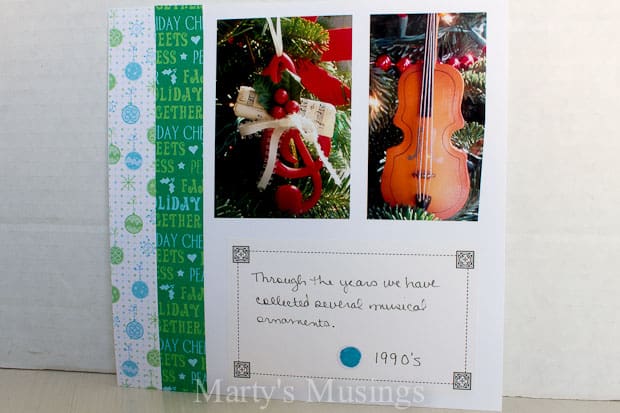 Step Seven: Add extra embellishments if desired.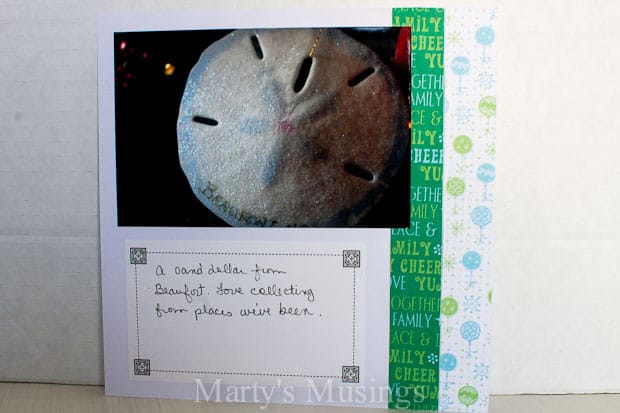 Step Eight: Display your sweet album each year for your family to enjoy and celebrate!
I used my Cricut diecutting machine to make the vinyl title for the front.
This album can be "fancied up" if you are a scrapbooker like me and want to use some of your stash to add some pizzazz to each page. Or keep it simple like I did while still recording your special family memories.
Do you have a collection? Photograph and write about it so your family will know its origins and meaning.
It's been a busy season already, full of Christmas projects and goodies. Have you seen the rest of our home all decked out for the holidays?
Some of the DIY projects new to our home this year are the fence board Christmas sign, the no mess handmade glitter ornaments and my Christmas rag wreath and ornament.