5 Tips for Choosing Flooring for Your Home
This post may contain affiliate links which won't change your price but will share some commission. Read more here.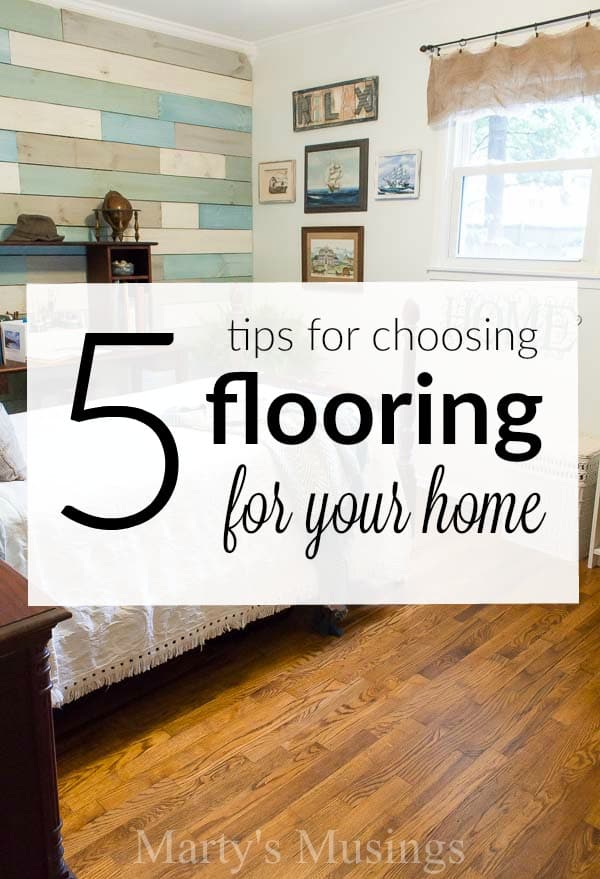 What happens when you have five kids, numerous dogs and cats, and a life filled with homeschooling, friends, family and fun?
I was going to say it means mama needs a long vacation all by herself, but I'm actually talking about my home!
If you're not familiar with the story of our 1950's ranch home (take the tour here) this is the only home my husband Tim and I have ever owned. Some day I'll tell the crazy story of how we bought this house when we were poor as church mice, with no down payment, (using my car as collateral) from a used car salesman. Oh yeah, sounds like a predictable Walden family story!
We've lived and loved in this home for 25 years and 21 of those years were spent with the same carpet throughout most of the house.
How many kids did I say we had? I KNOW.
It was unbearable but when you have more love than money you throw an area rug on top of the old carpet and hope no animal or kid pukes on that one!
Just being real, folks.
Finally about five years ago we were able to replace the carpet in the back of the house with laminate flooring and it was ah-mazing.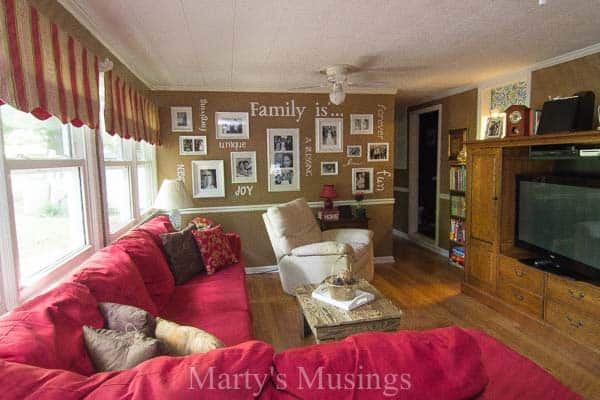 Seriously, it was worth my husband being tired and irritable for the few days it took to install. At least to me. ~smile~
And paint. Because y'all know we have to paint every room in the house! (Read my painting contractor husband's expert advice on how to paint a room here.)
(FYI, this room is undergoing a transformation as we speak and I'm in love!)
As for the front of our house? Yikes.
Our living room has partial hardwood floors like you can see in our coastal themed bedroom. (I haven't shown the entire room yet but here's another sneak peak!)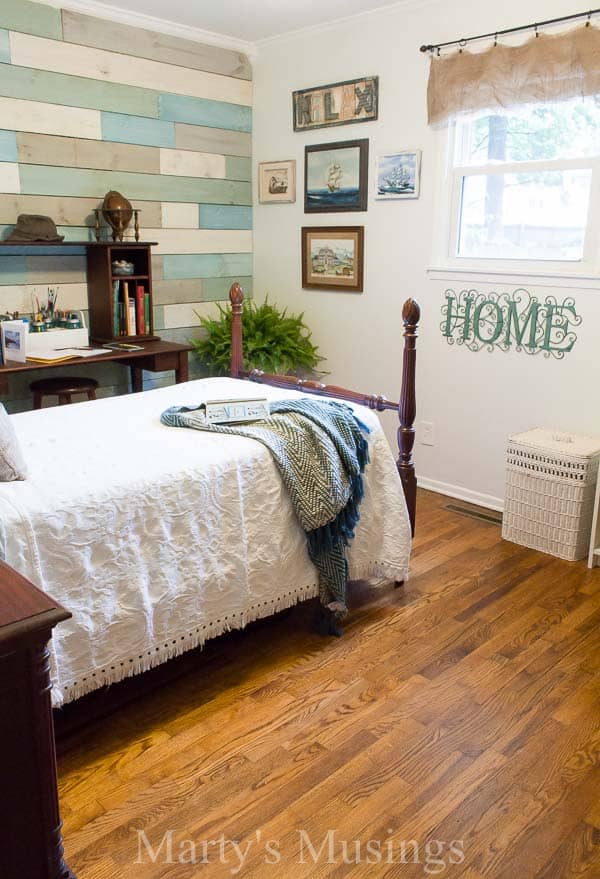 Tim refinished those floors and they are just beautiful.
Our living room and kitchen? Not so much. It's a combination of hardwoods and peel and stick from 19 years ago.
Yes, 19 years ago. Try not to look too close.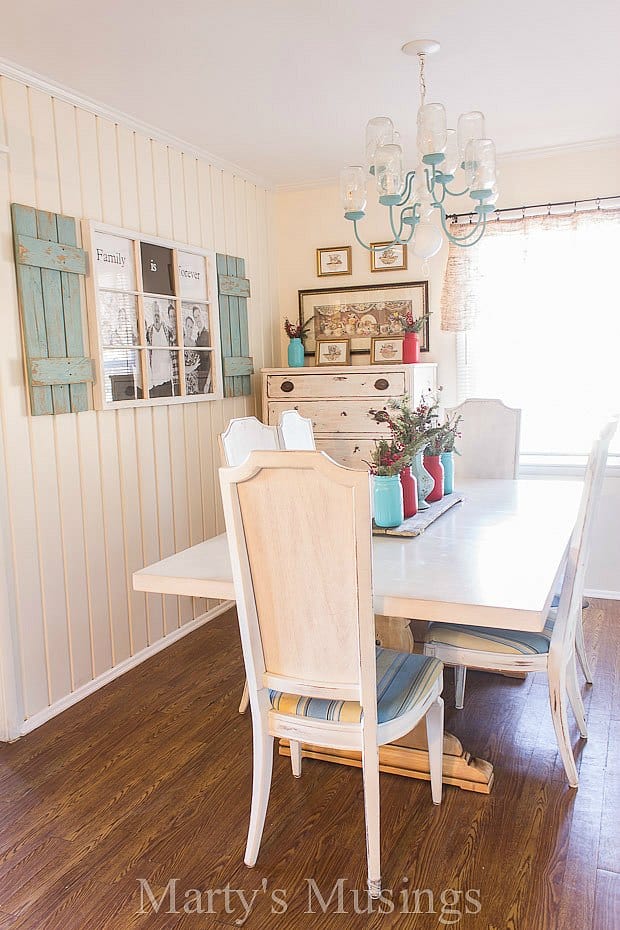 Up soon on the DIY list is to replace the floors in both rooms with laminate flooring so we've been looking around for our best options in choosing flooring.
Since I know many of you may be in need of some upgrades as well here are some things to consider and my 5 tips for choosing flooring for your home:
5 Tips for Choosing Flooring
Type
What type of flooring is best? Should you go with carpet, hardwood or tile? So many options today! Spend some time looking online before you go into the store to educate yourself on your choices.
Location
Where are you going to be using the flooring in your home? Is it a highly trafficked area or more secluded like a guest bedroom? This factor may help you determine if a hard surface is better than carpeting.
Durability
How much traffic does your home see and what kind? For us, there have obviously been loads of people and pets tearing through the house for many years. Our poor carpet just flat wore out! Make sure you think through your long term needs before you purchase your product.
Function
Is the flooring simply to cover up what's underneath (if it's ugly or like in our den, a concrete slap) or maybe an area rug to protect something valuable (hardwoods from rowdy kids and dogs)? Each room in your home may have a different function and that's perfection fine. It's your home so make it your own!
Price
Hardwood floors are wonderful but they do show wear and tear and are a pricey choice in flooring. We love our laminate floors and love the finishes available now. Plus, the price appeals to our budget as well!
For more inspiration check out the Shaw Floors inspiration gallery.
This is a sponsored conversation written by me on behalf of Shaw Floors. The opinions and text are all mine.