Duke Manor Farm Best Room Makeovers
This post may contain affiliate links which won't change your price but will share some commission.
Good gracious! What happened to the last week and a half?
In addition to taking time to recover from
carpal tunnel surgery
, my blog was also down for most of several days and I was unable to work or write on the blog. Chances are if you tried to visit my site you got a blank screen and a funny message. My hosting service certainly didn't think it was funny when it was attacked and neither did its customers.
This post was going out yesterday but we encountered more hosting problems and are now in the middle of an ice storm! I'm going to hit publish on this post and hope for the best!
I'm so grateful for my friend Laura from
Duke Manor Farm
who is graciously sharing her amazing home today on the blog. She asked me what I wanted her to share and I said ANYTHING! You won't believe her story and every single space in her home is unique and magazine worthy.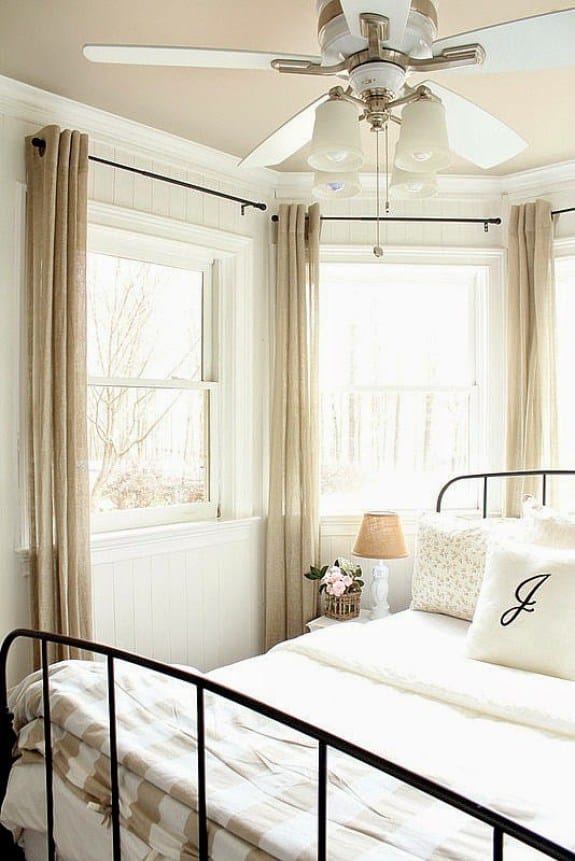 I am so happy that Marty asked me to be a guest on her blog as she recovers. I am Laura from
Duke Manor Farm
, and I am all about creating a home that makes sense for everybody…not just me. If it means swapping rooms and furniture out that will provide more practical use for the family, re-purposing old to make new again or creating special spots in your home that will gift you memories…. I say just do it.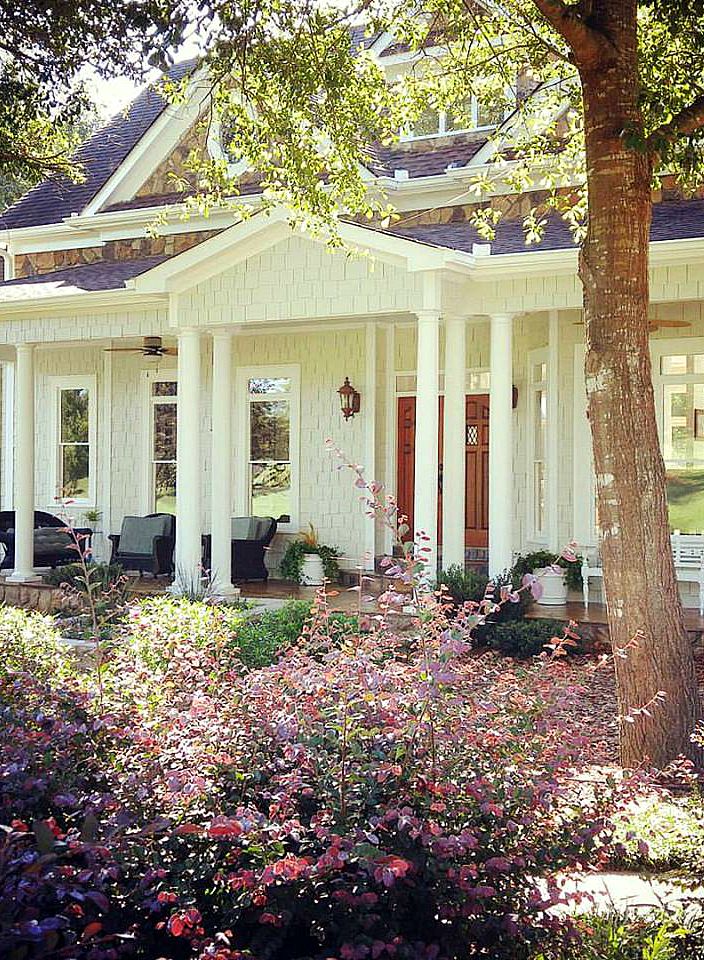 15 years ago my husband and I decided to take a leap of faith and put our perfectly amazing home on the market and buy some property in North East Georgia and build a farm. Overnight, I traded in my corporate suits for some jeans and tee's and the fancy sports car for a a big ole tractor….which we now call Bubba. Yes, everything has a name around here. My friends and family thought we were nuts giving up our quaint little subdivision, our offices were basically down the road and a grocery store that we could walk to. But we had a dream, and more importantly we had a vision of creating a space and a lifestyle that had meaning and would create life long memories for us, our family and our friends.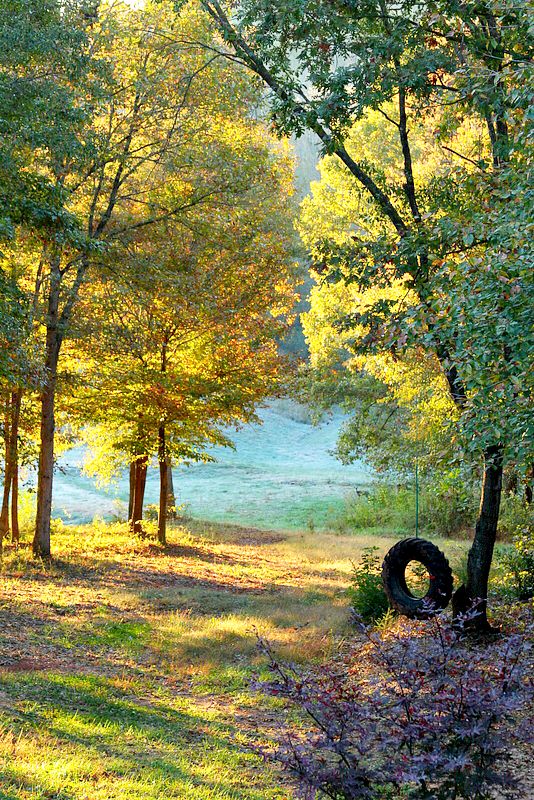 Fast forward 15 years later and Duke Manor Farm is now surrounded by 3 very active kids, dogs, cats, chickens, donkeys, fish and a slew of wildlife. Our lifestyle on the farm is now the catalysis for my decorating decisions in our home and around the property. Gone are the days where I want perfection in every room, perfectly fluffed pillows and walls that have no imperfections. Click
here
for my Best Room Makeovers from 2015.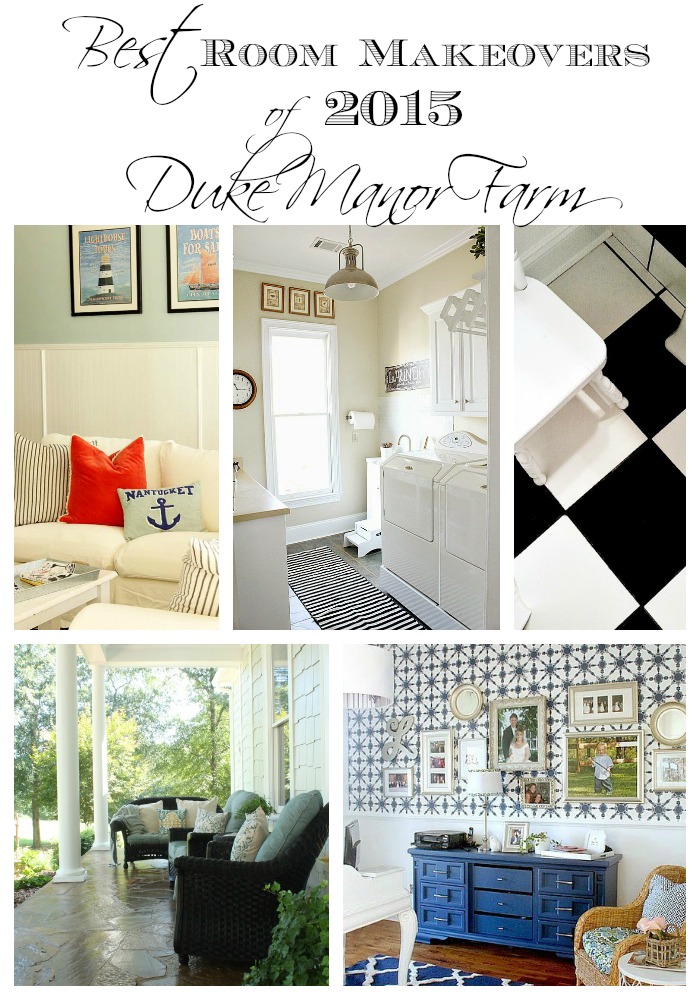 These days, it's more like a scuff on the floor adds character, a hole in a pillow isn't the end of the world, a scratch on the table top doesn't mean we won't enjoy a good meal together and a chicken greeting you on our front porch isn't totally out of the question.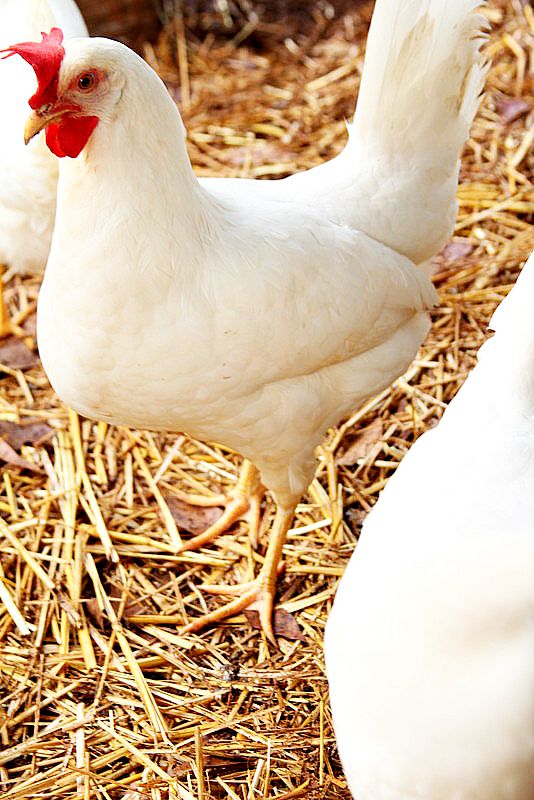 Of all the rooms in our home, our favorite spot hanging out as a family or with friends, is probably sitting right here on our front porch laughing, talking and creating memories.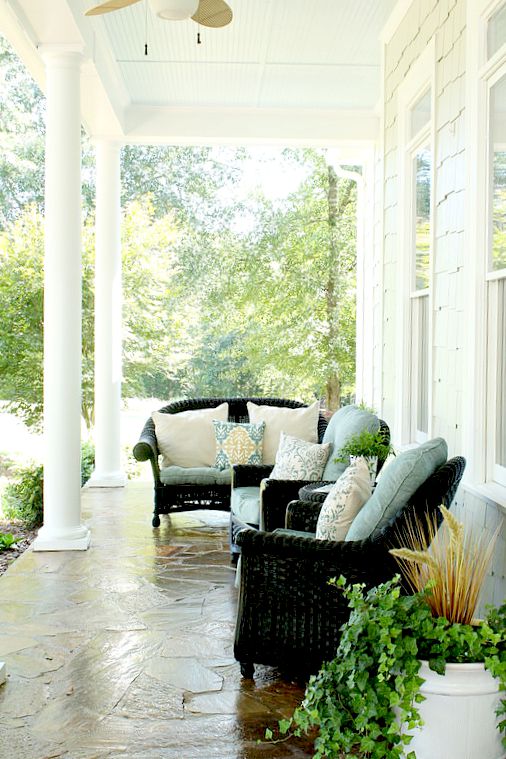 Besides, it's where everyone, including the chickens are welcomed!
If you would like to see more of my real life funny farm, I would love for you to stop by
Duke Manor Farm
anytime.