Easy Fall Vignette
This post may contain affiliate links which won't change your price but will share some commission. Read more here.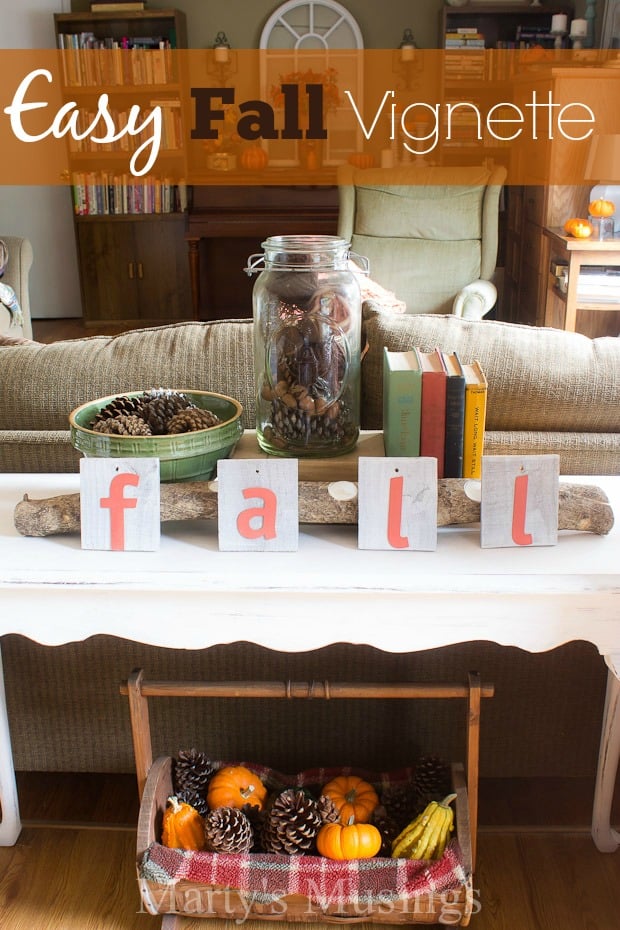 A couple of years ago I didn't even know what a vignette was. It sounded like some kind of art or photography technique that I would never be able to master.
Merriam Webster defines vignette as a "running ornament (as of vine leaves, tendrils, and grapes) put on or just before a title page or at the beginning or end of a chapter; also : a small decorative design or picture so placed."
We're not talking title pages (or rocket science for that matter) so my simple definition of vignette is a grouping of similar items in a pleasing design.
But please, don't go calling HGTV or anything!
Somehow last year I was an expert (hardy har) and shared these tips on how to create a fall vignette.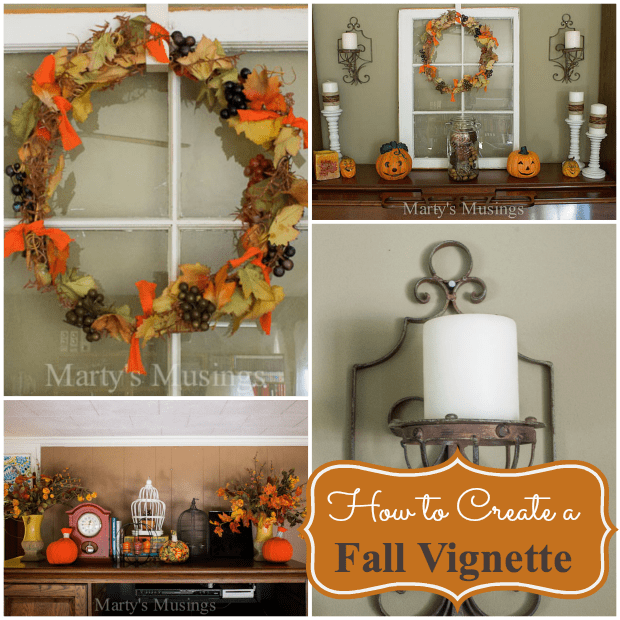 Repurpose items and swap them out with other home decor.
Shop at yard sales and thrift stores all year long.
Use natural elements. They're free!
Add your own style to your existing decor.
Move things around.
I guess I can surmise that my message is consistent because I approach all my DIY projects this same way!
Here's a little vignette I came up with this year using mostly natural elements or leftovers from last year.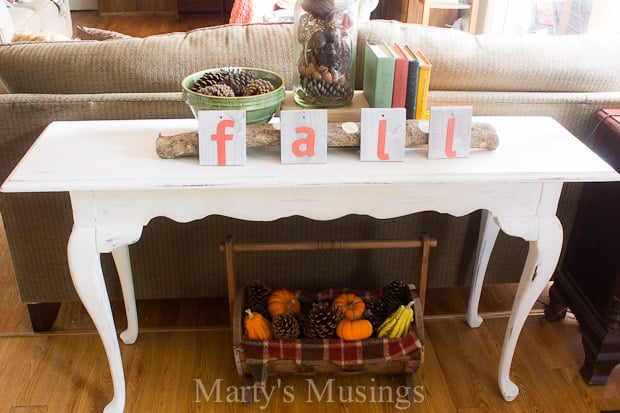 The table is a trash day treasure my son brought home that I chalk painted. I think it probably needs a little more distressing but I love it so much better than our old one (which I sold on Craigslist and made money on!)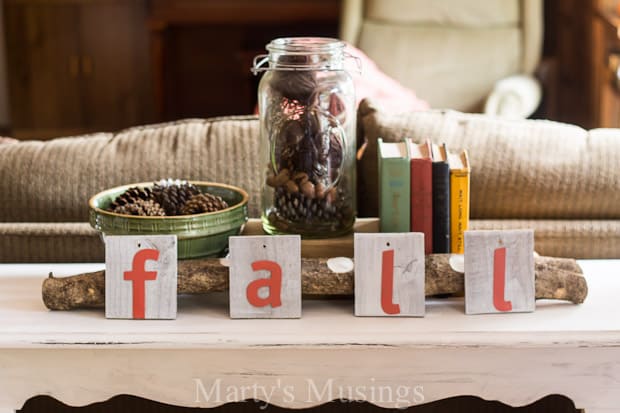 The vignette is a simple grouping with fall wooden letters I made last year for our front door wreath,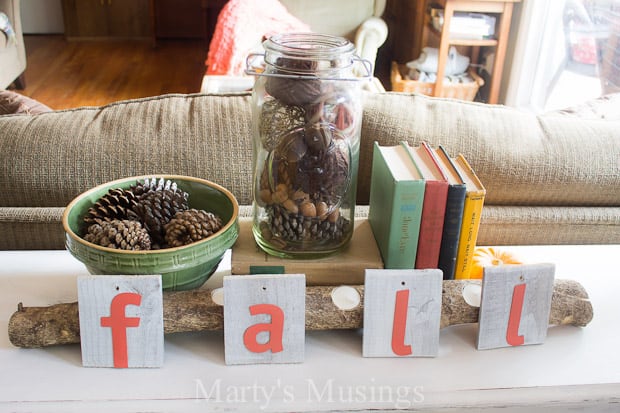 some old books, a jar full of yarn balls, pine cones and acorns.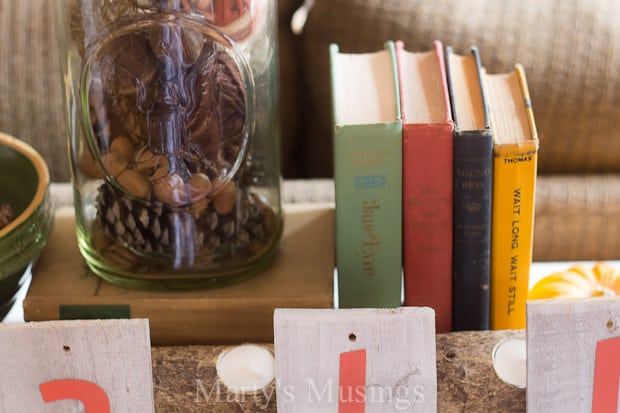 One little mini pumpkin gives a pop of orange poking out from behind my branch candle decoration.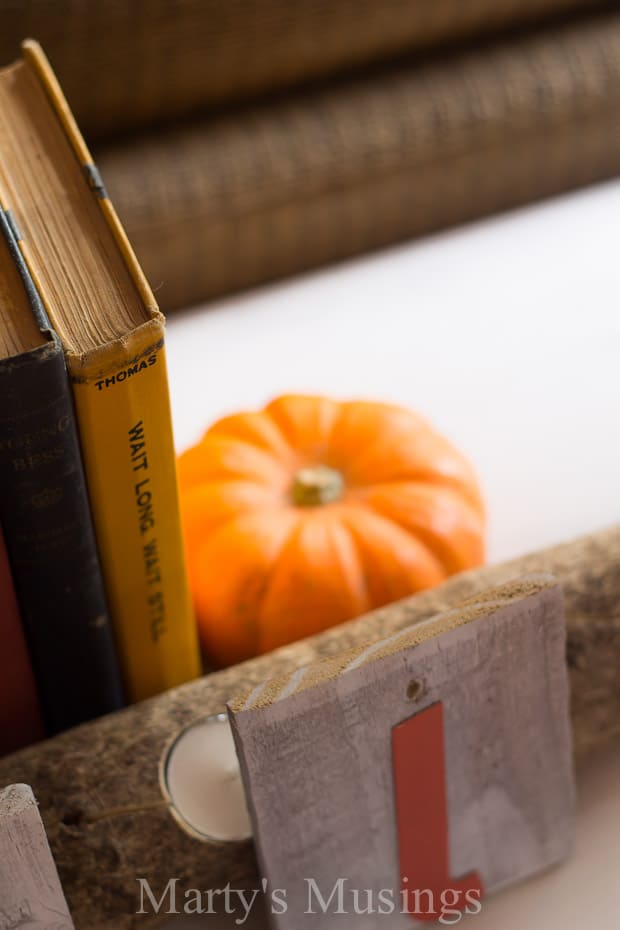 Underneath the table is a yardsale basket filled with pine cones, gourds and pumpkins. The fabric? An old sweater ripped and used as a lining. Fancy? Not in the least.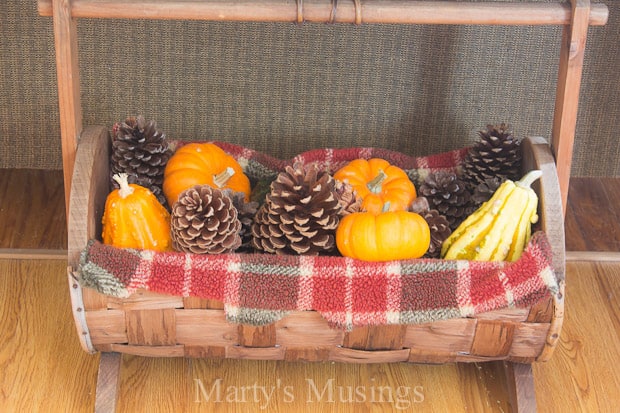 Perfect? Imperfectly perfect for me!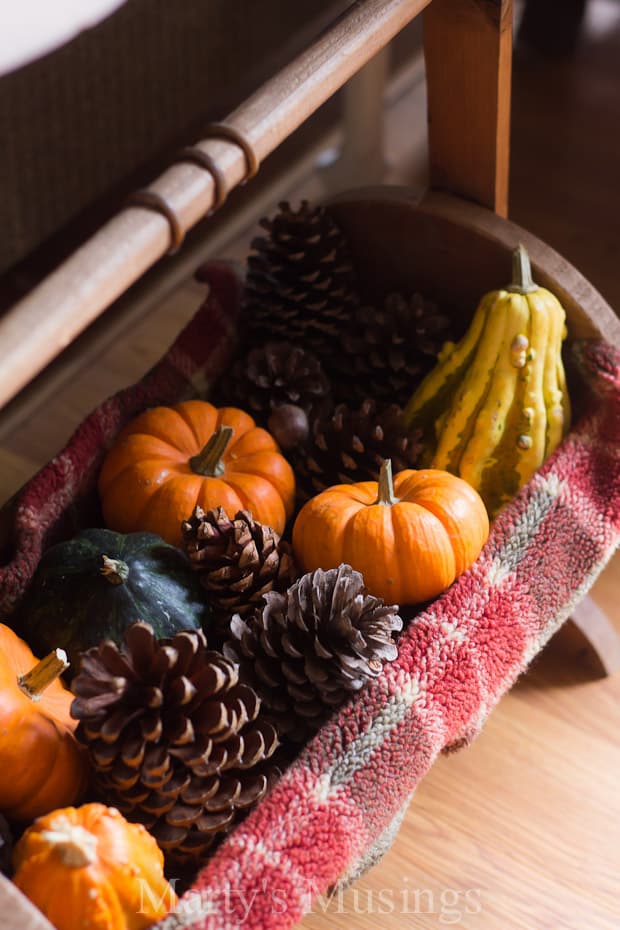 If you look carefully you can see a little bit of my fake imitation mantel which I'll give you all the details on soon, including the scoop on that adorable yard sale window.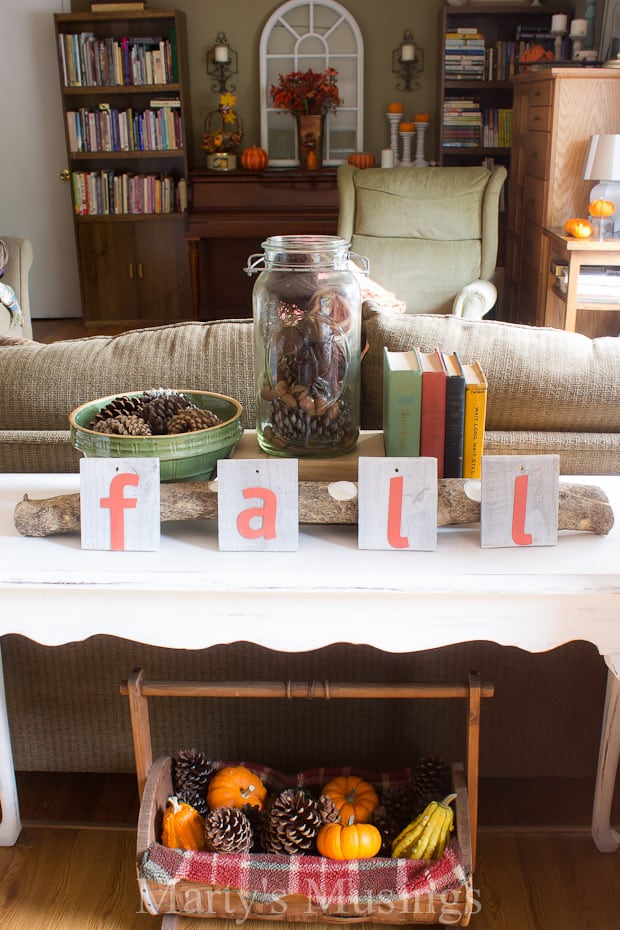 Have you seen any of my fall projects from last year? Apparently I had more free time then!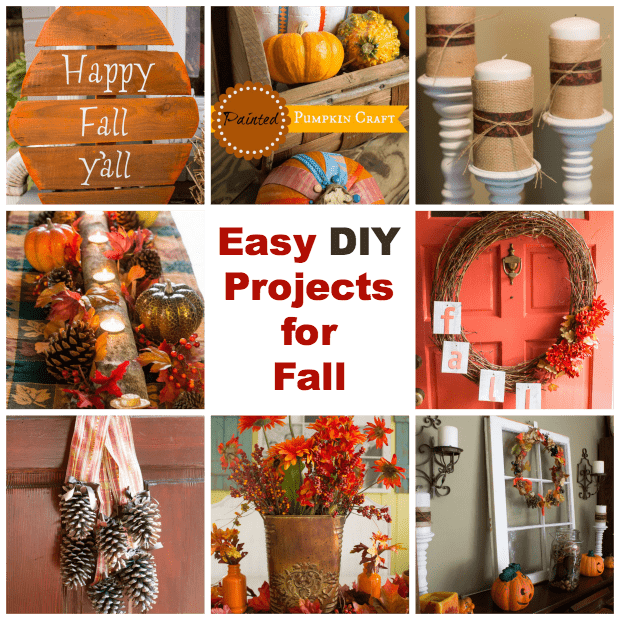 Have you joined me yet for my 31 day series?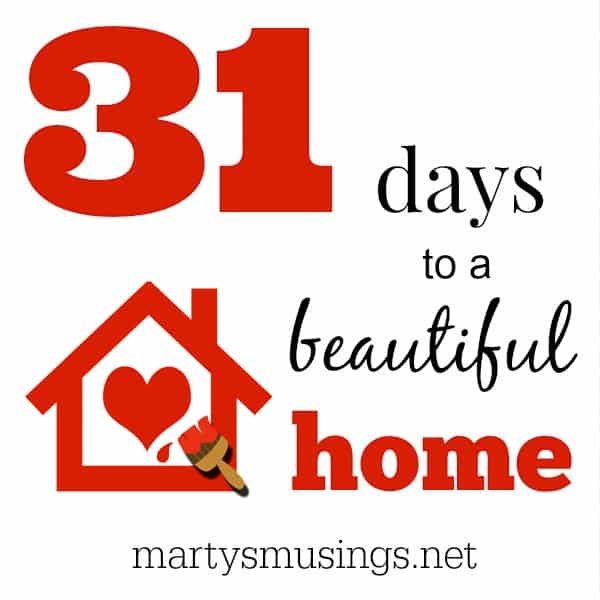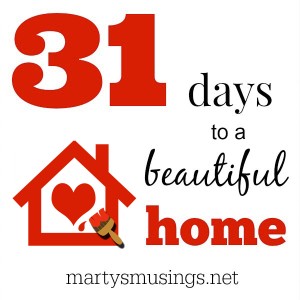 My hope is that my 31 Days to a Beautiful Home series will motivate and inspire you to spend just a bit of time creating a home you will love and embracing the life you have been given! Just click here to view all the posts.