Bread Machine Focaccia Bread Recipe
This post may contain affiliate links which won't change your price but will share some commission.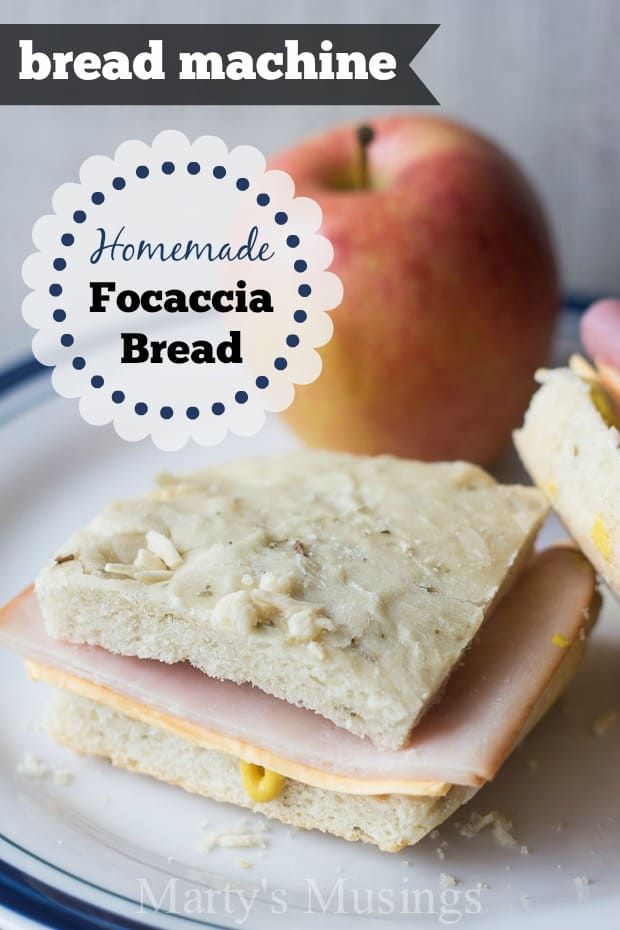 I am in love with my bread machine. My first one was purchased for $5 at a yard sale and I wore it out! Second one was also purchased from yard sale (don't remember how much it was.) It's a great way to have fresh bread, and my family fights over it whenever I make it.
My kids used to call this "Fohgotcha" bread. There's nothing to forget about this Focaccia Bread recipe. It's easy, quick and makes great bread to accompany a meal or use as a sandwich base.
8 to 9 ounces warm water
3 tbs oil (recipe calls for olive, I use canola)
1 tsp salt
1 to 2 cloves garlic, minced
1 1/2 tsp dried rosemary (I use whatever Ital. seasonings I have)
3 cups bread flour
1 3/4 tsp active dry yeast
For topping:
1 1/2 tbs olive oil
1/2 cup sun dried tomatoes, reconstituted and chopped (I leave this out to make recipe less expensive)
1/2 cup parmesan cheese, grated
Measure all ingredients into bread pan, except those for topping. Select dough setting and press Start/Stop.
When the unit signals and the display reads 0:00 press Start/Stop and remove the dough.
Pat dough into a greased 9×13 inch pan.
Cover dough and let rise for 30 minutes.
With the handle of a wooden spoon, make indentations in dough, about 1 inch apart. Brush dough with 1 1/2 tbs olive oil, sprinkle with tomatoes and Parmesan cheese.
Preheat oven to 400 degrees F and bake 15-20 minutes or until edges are golden brown.
Let cool, cut into squares to serve. For sandwiches, I slice the bread in half.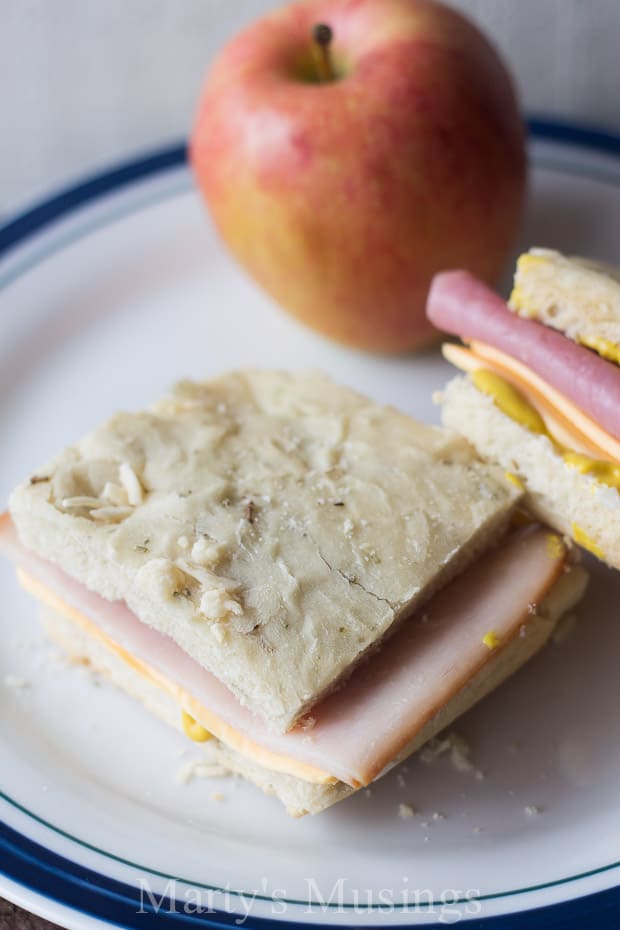 Notes:
Always read your bread machine guide and cookbook. The general operating instructions, ingredient information and setting guides are invaluable.
All ingredients should be at room temperature.
Always measure ingredients into bread pan in the order listed in the recipe. (Liquids first, then add salt, shortening (oil), flour and other dry ingredients, leaving yeast for last.)
I used fresh rosemary in this recipe but dried herbs are fine.
I left my dough out to rise much longer than the recipe said and when I poked holes in it it left larger indentations because the dough was crusty. No problem, just not as pretty.
Humidity affects the bread dough so a longer rising time may be needed. I cut my oven on for a short time to heat up the stove top and then leave the bread to rise on top of the stove.