New Puppy Checklist and Tips for the Early Months
This post may contain affiliate links which won't change your price but will share some commission. Read more here.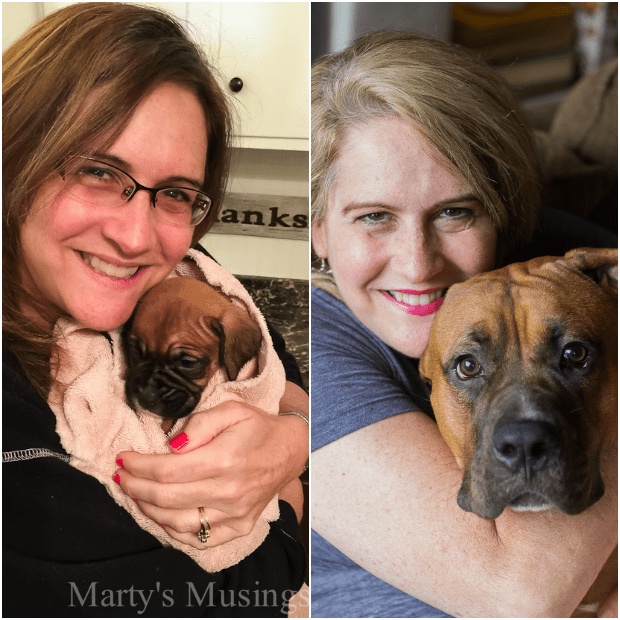 Our lives have been way too crazy since last December and filled with a whole bunch of crises and one beautiful life changing event thrown in.
In the midst of all this madness my kids and husband tried to convince me to get a new puppy. Can you believe it?
Our boxer Annabelle passed away last July and my hubby would send me craigslist ads practically every day and I would ignore them.
I wasn't ready – not ready to invest time, energy, money or my heart.
Why did I eventually give in? Because this time the puppy was going to be MINE! After many years of raising kids and pets I knew that this puppy would probably be our last.
As we can see the empty nest years right around the corner I wanted to be able to invest the time in a pet that would love ME and curl up with ME at the end of the day.
I'm a bit selfish, aren't I?
As a mama who's poured out my life for my family these last 25 years and rarely sat down over the course of a day I wanted a puppy to share my days with as I work from home.
Finally, one day an ad caught my eye and it was game over.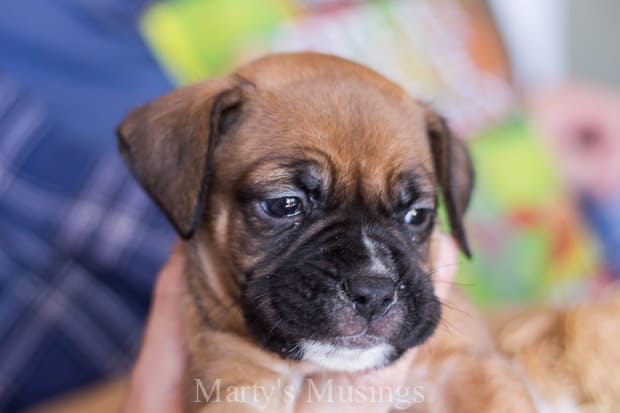 Yep, I was a goner. Mr. Carson, our boxer/pit bull mix came home to us at six weeks and has been the center of attention ever since.
These last few months have been been hard for many reasons but I thought I'd share my new puppy checklist that might just help you decide if you're ready for all the work (and love!) that new puppy will bring to your life!
Time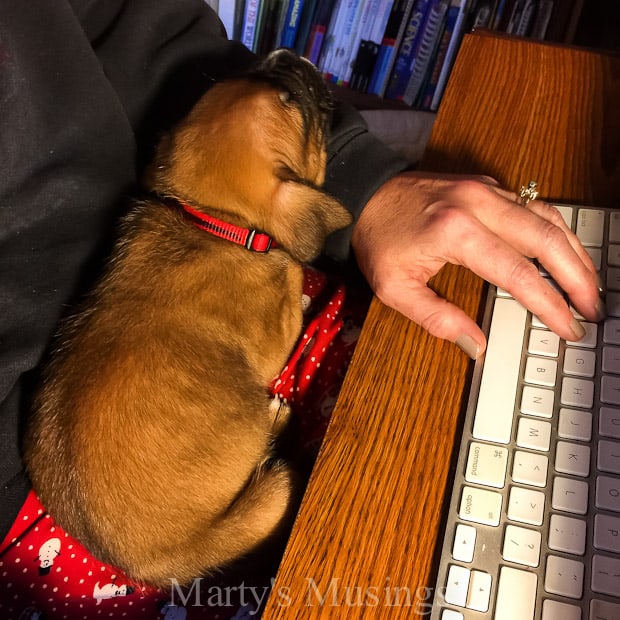 We are no strangers to pets and I knew I would personally be spending a lot of time with Carson, especially at the beginning. I had completely forgotten how time intensive it truly is!
From getting up in the middle of the night to itty bitty barks at the most inconvenient times, having a puppy has been akin to bringing a new baby home (except I didn't lock my kids in a crate when I left the house!)
Make sure you're ready to clear your schedule without resenting the extra time necessary for bonding with your pet.
Patience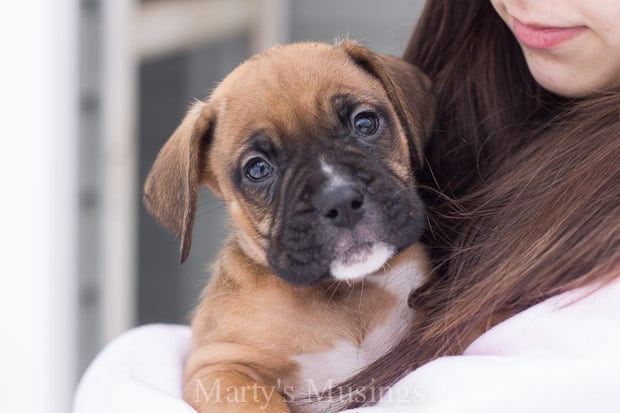 The one thing I had completely forgotten (or conveniently erased from my mind) was all the puppy accidents. Oh boy. I think I had forgotten this little task because we had so many kids when our other dogs were smaller. Cleaning up the messes was part of their daily chores but with only one teenager left at home I've done way more than my share with Carson.
My patience has certainly been tested to the max! Don't expect your puppy to be trained before six months. I'm home most of the day and we have a fenced back yard and Carson still has occasional accidents. Buy lots of paper towels!
Love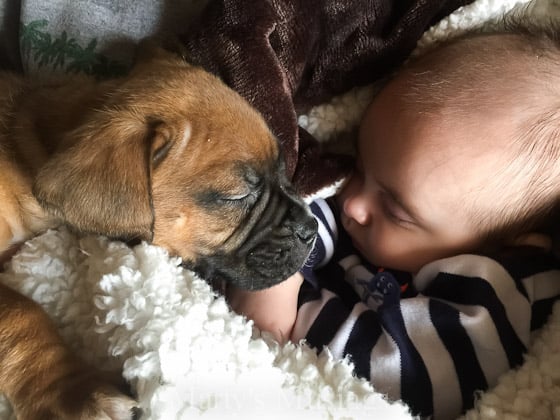 Is there anything as sweet as puppy love? Our first grandson Aiden was born a few days before Carson and this picture captures the essence of those sweet baby moments for both of them.
Obviously Carson has completely dwarfed Aiden now but I will always remember rocking the two of them on my lap at the same time.
Our daughter has a dog as well that is such a wonderful playmate and protector of Aiden. We believe pets are such a wonderful way to teach children responsibility and love for animals.
Food
You can tell when it's dinner time at our house because if I'm not in the kitchen Carson comes to sit beside me wherever I am and just stares at me. Eventually I'll look at the clock and realize IT'S THAT TIME.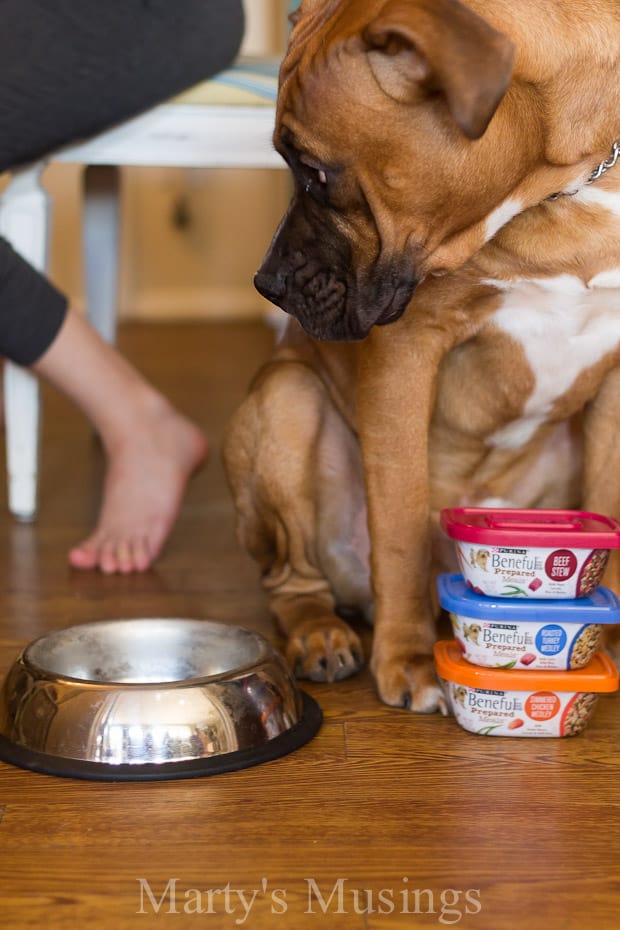 Can you imagine ever denying those puppy dog eyes anything?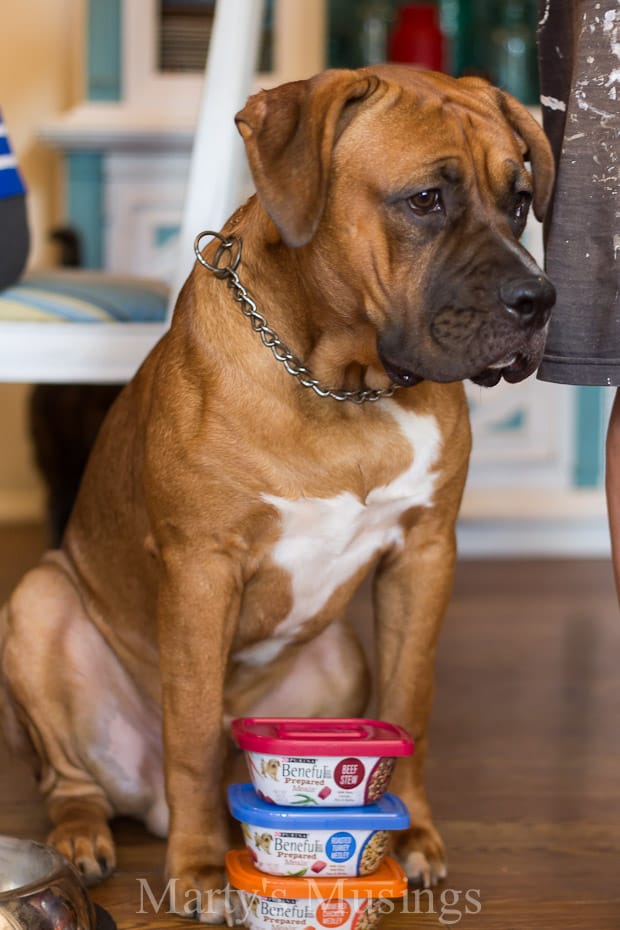 Beneful believes in filling bowls with the goodness of healthy and the joy of happy.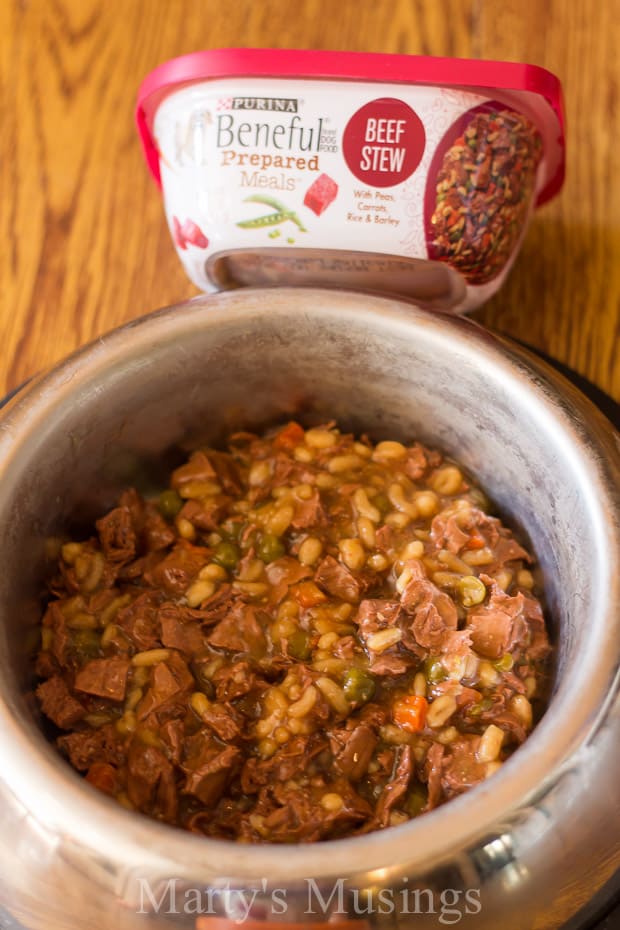 Carson was definitely happy with one of his favorites, beef stew with peas, carrots, beef and barley.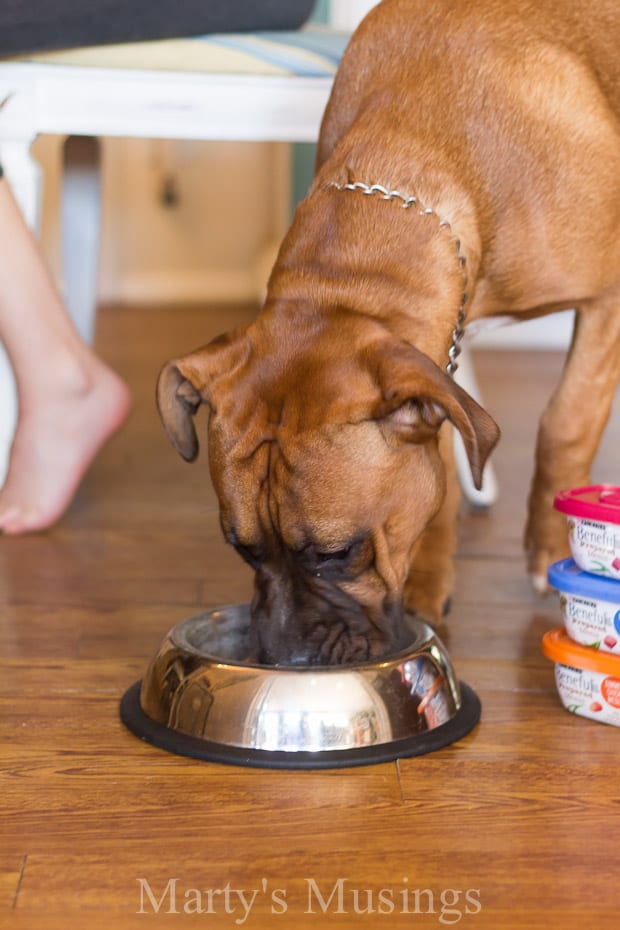 There was not a crumb of food left and my Carson was a happy puppy.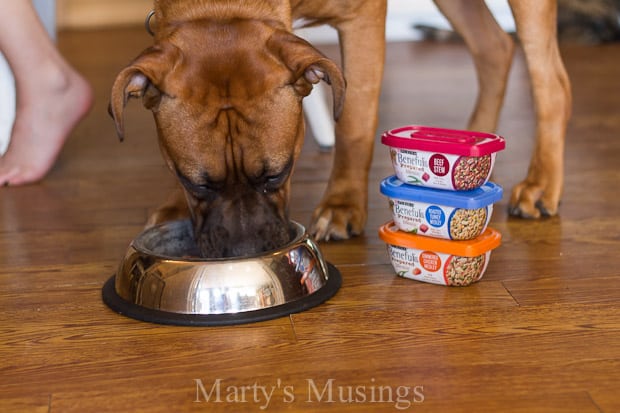 After investing all my time and love in Carson I want to keep him healthy physically as well (especially since he's well on his way to being 80 pounds!)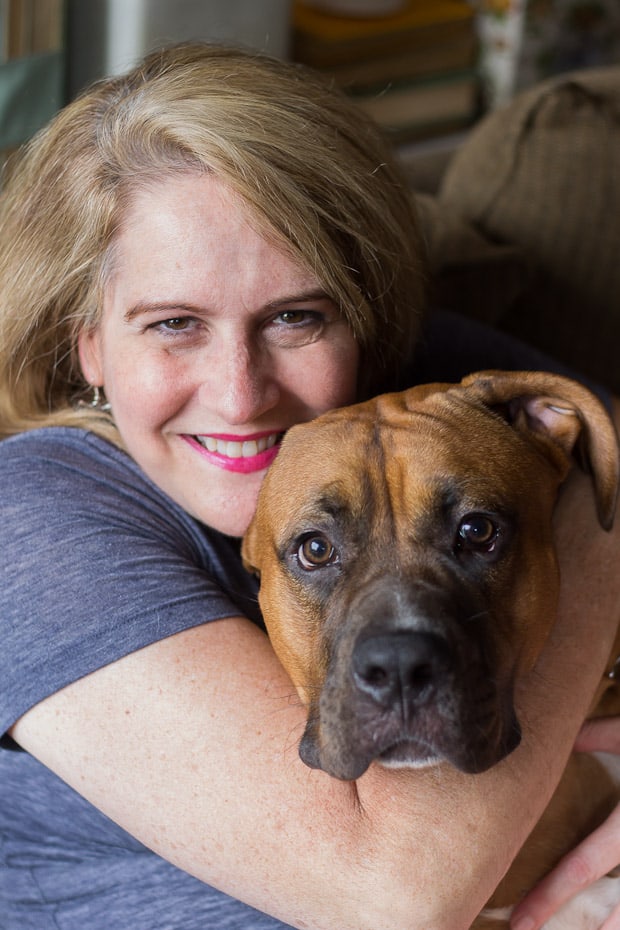 For more fun with Beneful products, you can watch A Cooking Show with Two Points of View and see how Amy and her dog Ollie enjoy their own meal time routine.
This is a sponsored conversation written by me on behalf of Beneful. The opinions and text are all mine.