Simple Fall Vignette in No Time!
This post may contain affiliate links which won't change your price but will share some commission.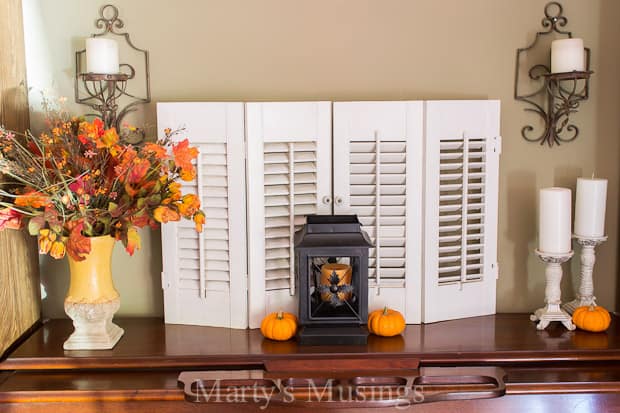 My family and I spent last week in a beautiful private home in the mountains of NC. I can't wait to share all about our trip and the amazing home we stayed in, but first I wanted to share a quick fall vignette I put together in my own home.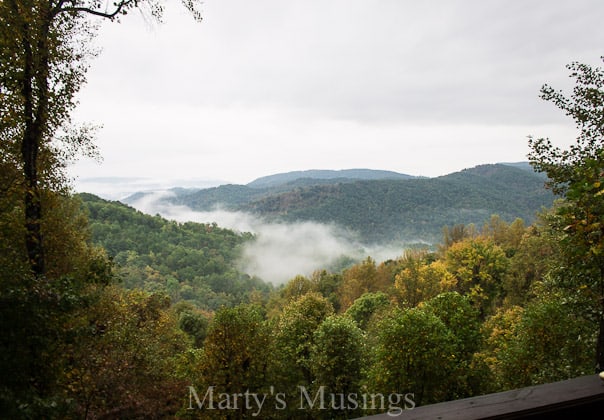 While we were we were on vacation I was waffling on whether to decorate for fall at all. This year the only place in my home with signs of fall was our kitchen table. Life has been crazy stressful this year and I have been in survival mode.
Can anyone relate?
Somehow decorating with pretty fall accessories just doesn't seem as important after one life changing event and one crisis after another.
Ironic isn't it? I'm a DIY/home decor/lifestyle blogger with no time or desire to decorate!
To prove my point here's what my den looked like until yesterday. The room is decorated with browns and reds which makes it very convenient to leave up decorations from Valentine's Day AND Christmas.
Yes, CHRISTMAS! Those are Christmas ornaments you see up there! They've been collecting dust all year.
Don't judge me. It's been a hard year ~sigh~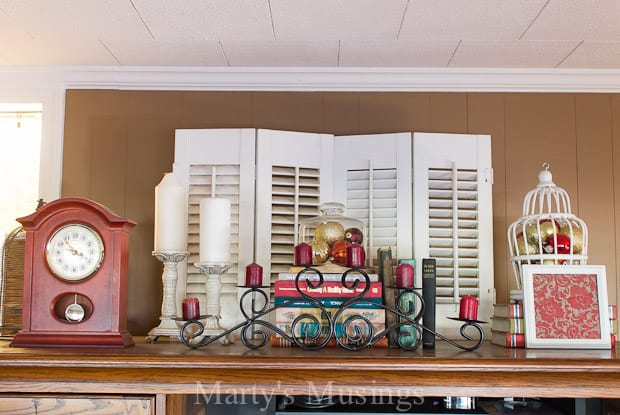 Yet yesterday found me dragging out the tubs and moving pieces from one room to another so I could join my fellow hometalkers (read all about hometalk here and follow me here) sharing amazing fall projects.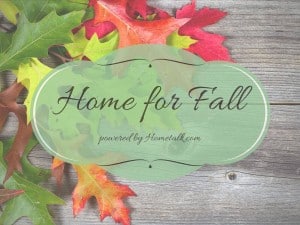 Yet why should I be surprised that my camera decided to be mischievous and mimic the colors of fall on the screen? In other words, somethin' is broke and needs fixin'!
~another deep sigh~
In spite of the technically inferior pictures (please don't look too close unless you're blind as a bat like me and then you can get as close as you want!) I'm sharing this simple fall vignette on my pretend mantle piano.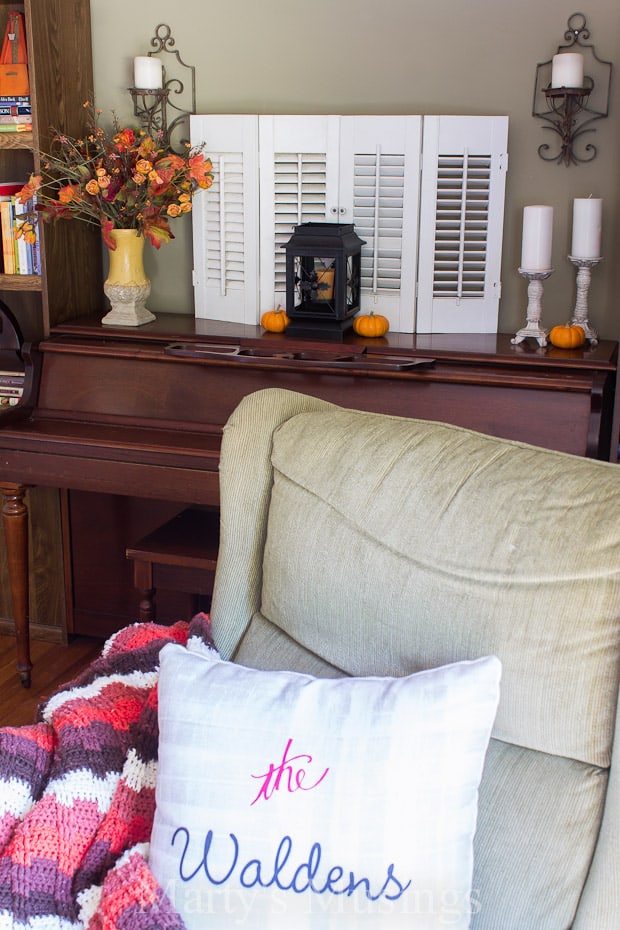 Those white shutters were in our den (with the lovely Christmas ornaments!) and I wanted to change up my mantel decor so I brought them into the living room and started the design from there.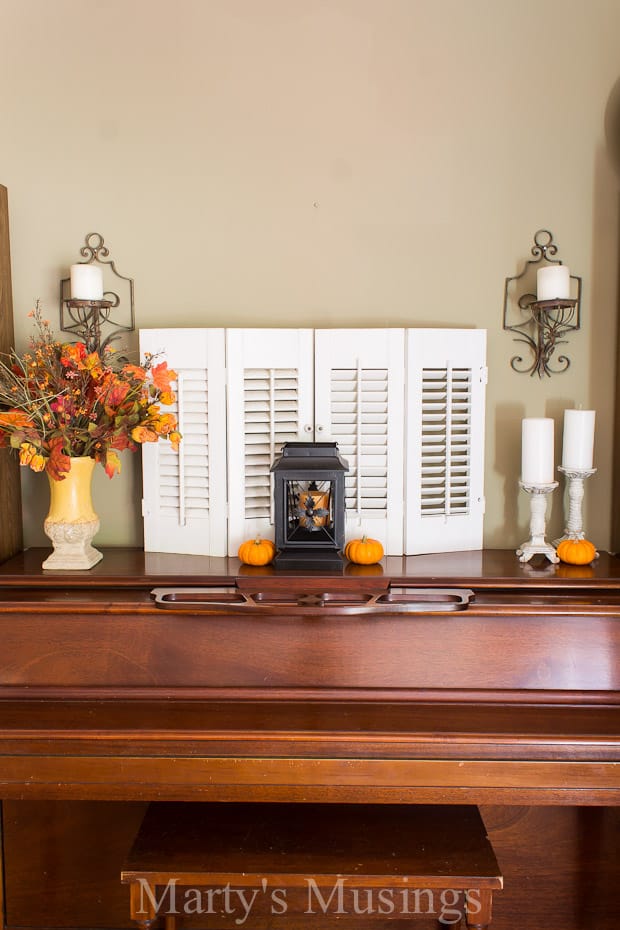 Mini pumpkins are inexpensive and add a pop of color to a more neutral vignette.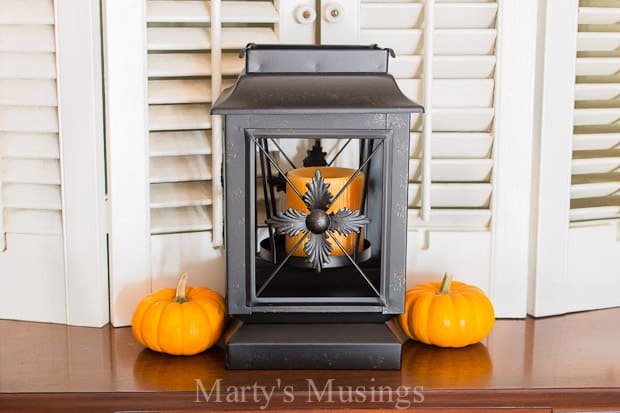 These yardsale candlestick holders are my favorites and you'll usually find them somewhere in my home at all times.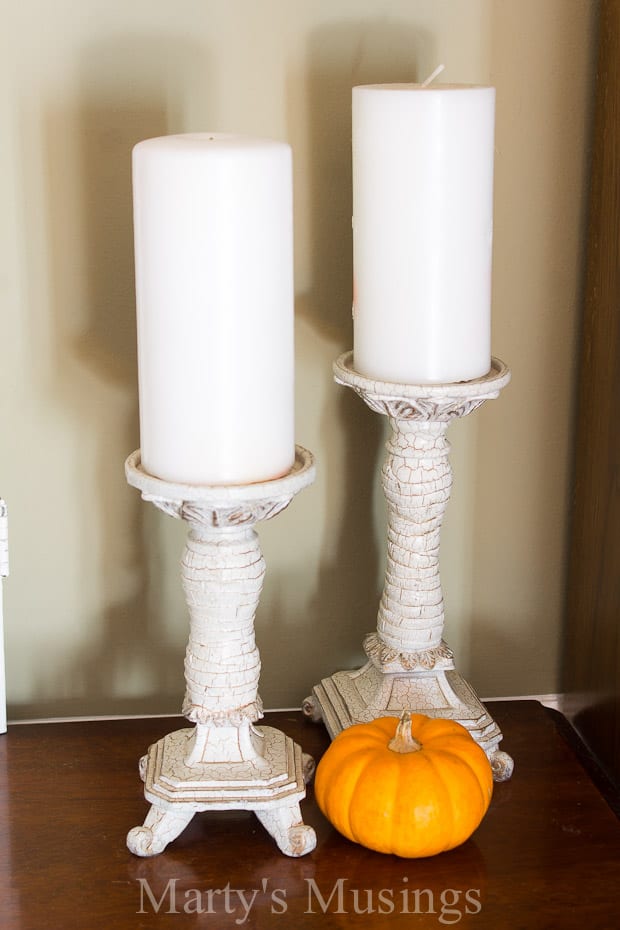 This arrangement was $1 yardsale find and you can't see it but the vase is chipped in the back. I love it, imperfections and all!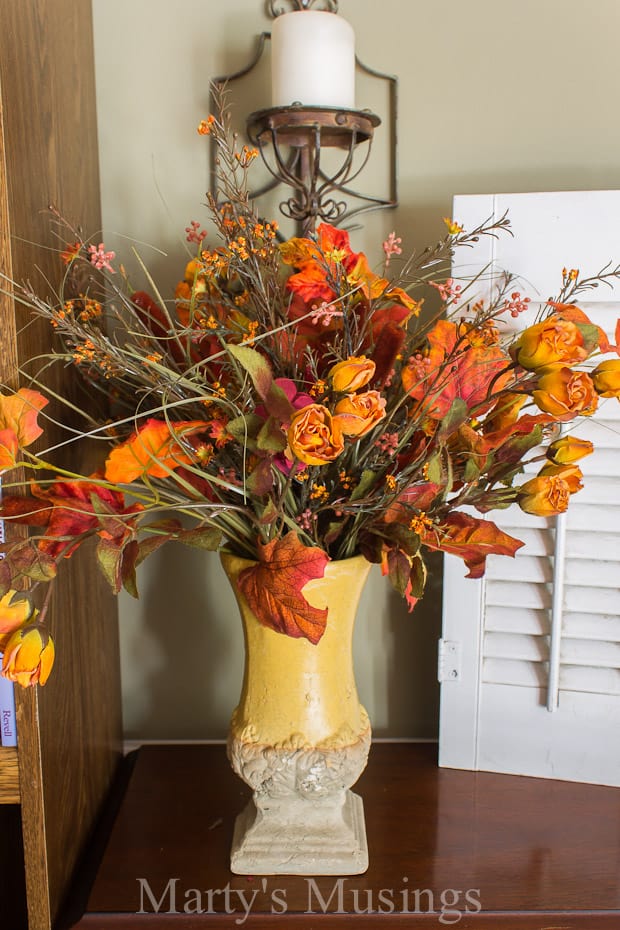 I love the simplicity of this vignette and can't wait to show you a few more fall touches in my home. Let's just hope my camera decides to stop being temperamental!
I hope you'll take a few minutes and visit some of the links below as well as check out #homeforfall on the hometalk website. It's never too late to decorate for fall…..or if you're like me, just leave it up for next year and you'll be ahead of the game!
SaveSave