5 Minute Breakfast Sandwich
This post may contain affiliate links which won't change your price but will share some commission.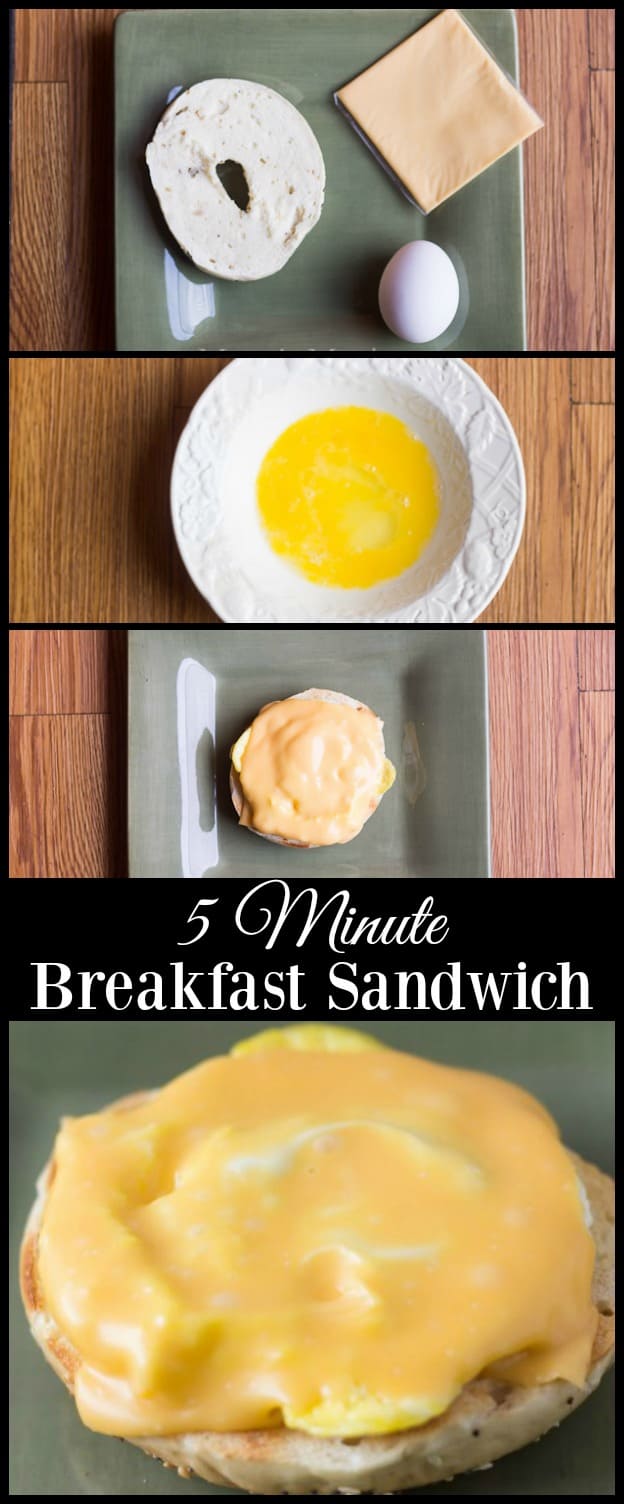 My husband and I have never been big breakfast eaters. Or hardly even breakfast eaters at all.
When we met, Tim's idea of morning was the 20 minutes before noon when he rolled out of bed. We were performing in dinner theater at the time (see the ridiculously young looking photo below.) Our nights were spent working late and he didn't see a lot of morning!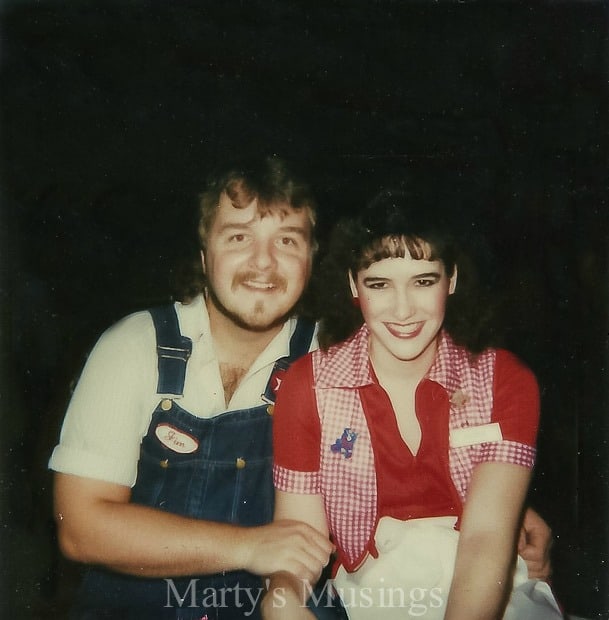 When we got married I think I might have attempted to fix him breakfast a time or two, but since he would rather sleep than eat I was fine with that! I usually grabbed some oatmeal or a bowl of cereal and called it good.
During our homeschooling years the kids would fix their own breakfast, usually something simple like cereal or a bagel, and eat while I read to them.
Our family spent the past week on vacation in the mountains and my oldest daughter schooled her dad and I about the importance of breakfast. Rachel has very early mornings with a 10-month-old baby and a part-time job. She needs sustenance for the mornings and breakfast always includes eggs and oatmeal (which her husband always fixes for her. Brownie points for Donny!)
I'm gradually working my way towards healthier eating so let's just start with this five minute breakfast sandwich.
Technically this isn't a sandwich because it doesn't have a top but that's only because I'm trying to eat less bread. Y'all just add the other half of the bagel and you'll have a sandwich!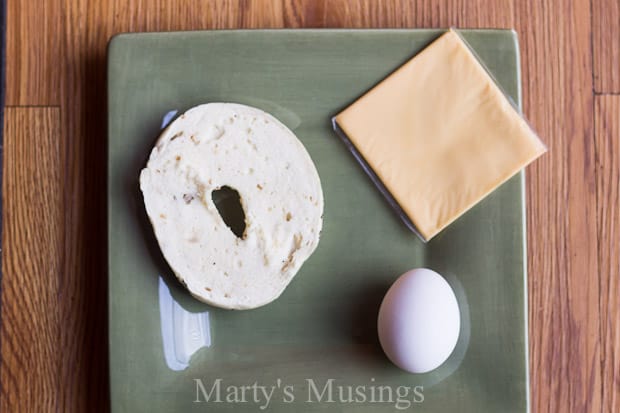 This is a simple three ingredient recipe with a bagel (or english muffin), one egg and a slice of cheese. You could always bake or microwave some turkey bacon, sausage or ham ahead of time and add it for some variety.
Toast your bagel while you're cooking the egg in the microwave for around 40 seconds. Know your microwave because times will vary.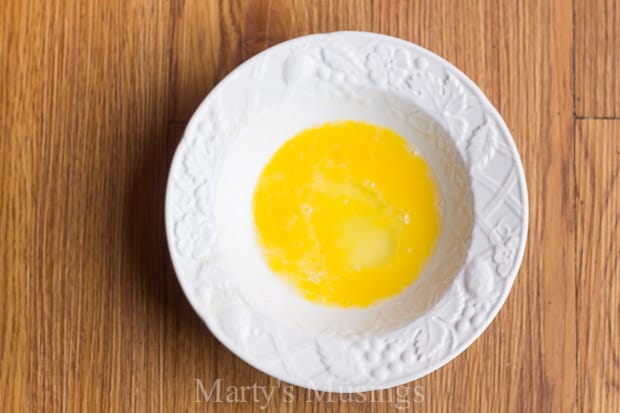 My kids taught me the microwave trick. Just make sure and put a paper towel over the egg to avoid splatters all over the place. I'm one of those people that doesn't like to be able to "name that leftover" by the inside of the microwave!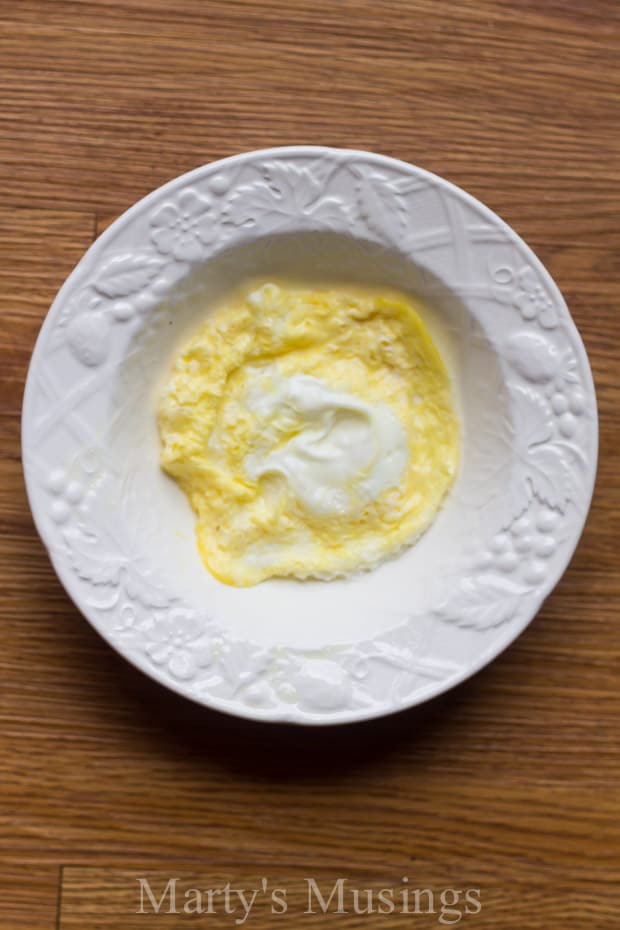 Add cheese and microwave 10 seconds longer.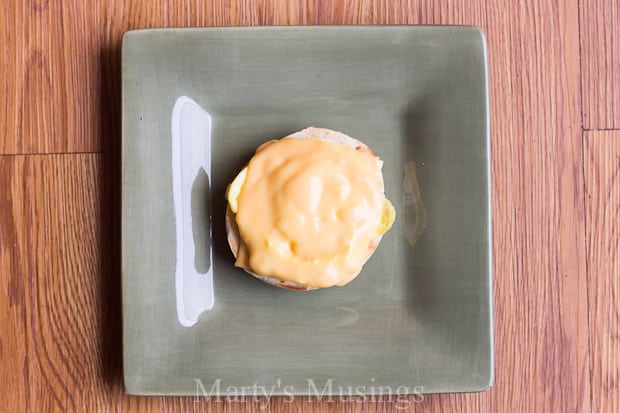 Add a top and you're done, or if you're like me just eat half!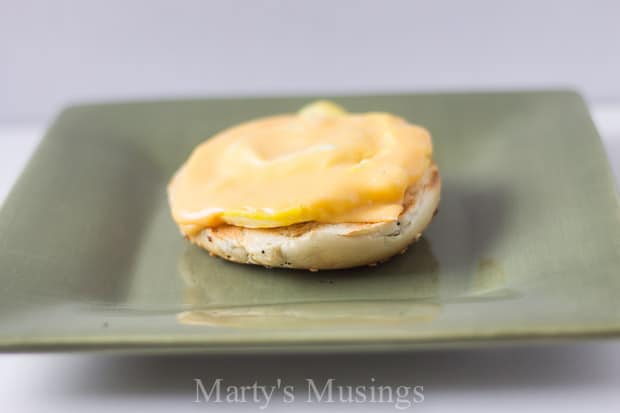 What is your favorite quick breakfast idea?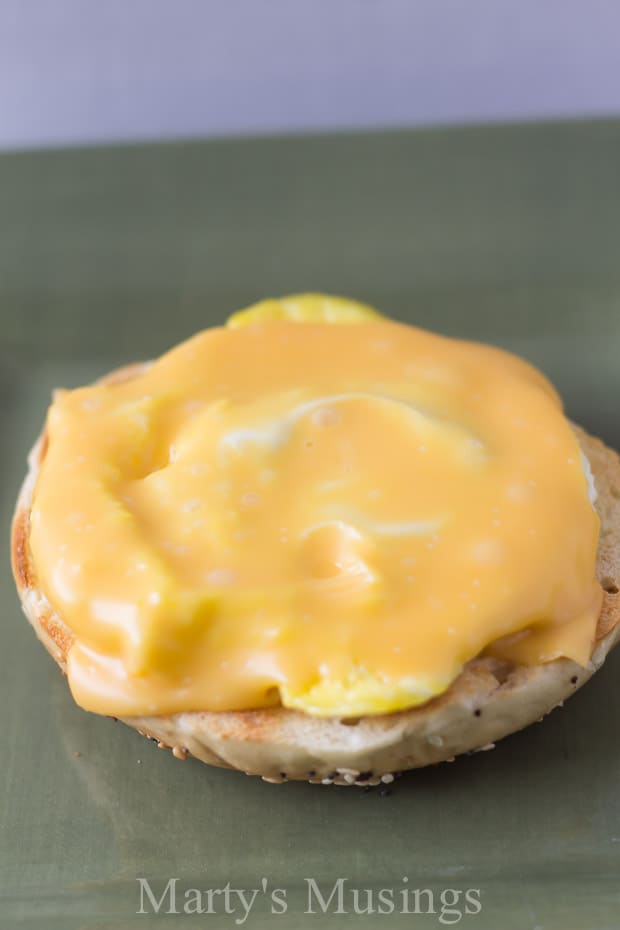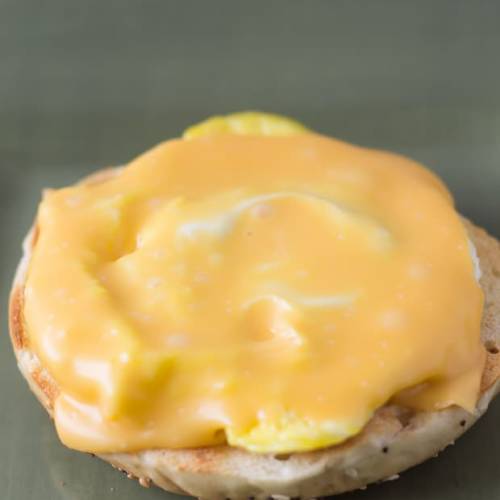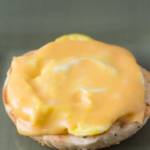 Print
5 Minute Breakfast Sandwich
3 Ingredient breakfast sandwich for those busy mornings!
Ingredients
1

egg

1

bagel or english muffin

1

slice

of cheese

bacon

sausage or ham (optional)
Instructions
Toast bagel or muffin.

Stir one egg in microwave safe dish and cook for 40 seconds.

Remove from microwave and top with 1 slice of cheese and cook for 10 more seconds.

Place egg in between toasted bagel or english muffin and you're done!
Notes
Cook bacon, sausage or ham ahead of time and add to sandwich for extra variety.