Make Ahead Cookie Mix and Reese's Peanut Butter Cups Cookies
This post may contain affiliate links which won't change your price but will share some commission. Read more here.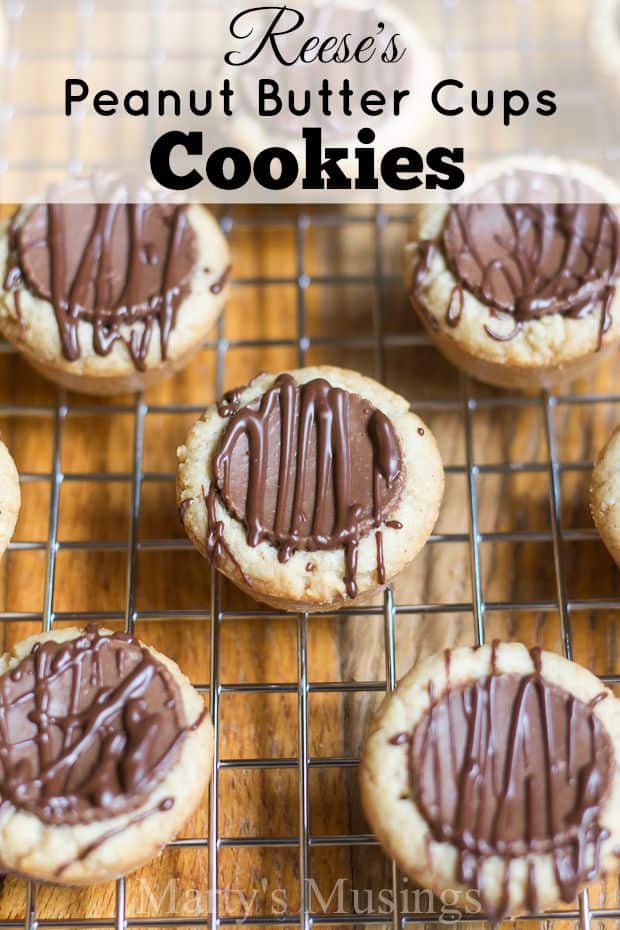 I love a good bargain and when I received a coupon recently in the mail for $10 free Kohl's cash plus 30% off I was ready to go shopping!
Not really, because anyone who knows me well knows I don't really do too much shopping in "real" stores. Thrift stores and yard sales are my favorite loves but when Kohl's enticed me with coupons and freebies it was my duty to honor them!
Anyhoo, my go to section is clearance jewelry and I snagged five pieces for $11 (doing the happy dance!) and as I was checking out the sweet young lady at the register said "this piece would look lovely at Christmas since it's right around the corner!"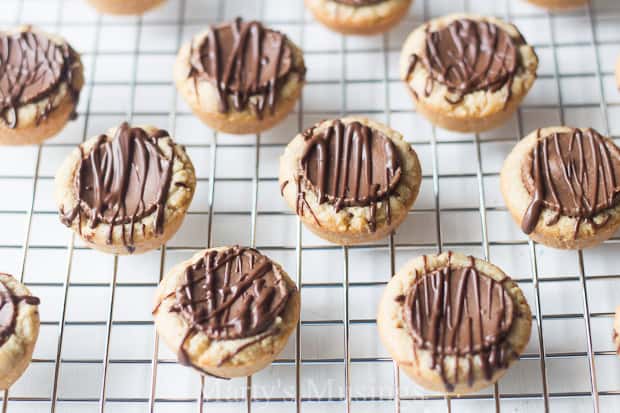 Say what? I felt my heart stop beating right there in the department store checkout line and I was afraid they were going to have to resuscitate me.
But, like any good southern gal, I managed to revive almost immediately because I was worried someone might steal my deal!
When I got home I decided I wanted to share my deal with my readers (because my mama told me it's more fun to share) and I snagged the nearest sunny spot to take a picture.
In front of the large windows in our living room also just happened to be the only place our new puppy (who already weighs 63 pounds at eight months – yikes!) can lay in the sun, so Carson decided to help me out a bit.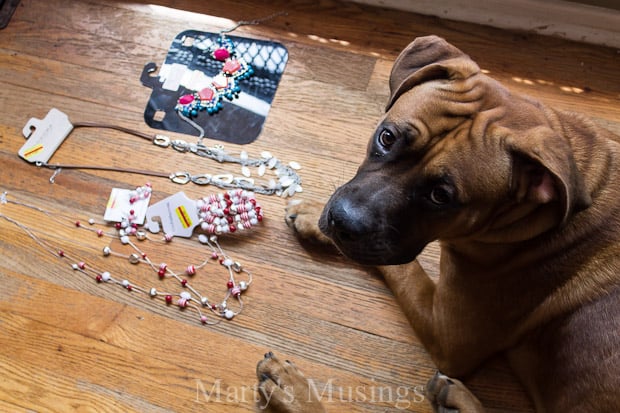 Isn't he a cute helper?
I really should have entitled this post why I get absolutely nothing done in a day or the real life of a blogger or something cute like that.
You might be wondering what in the world this has to do with Reese's peanut butter cups cookies?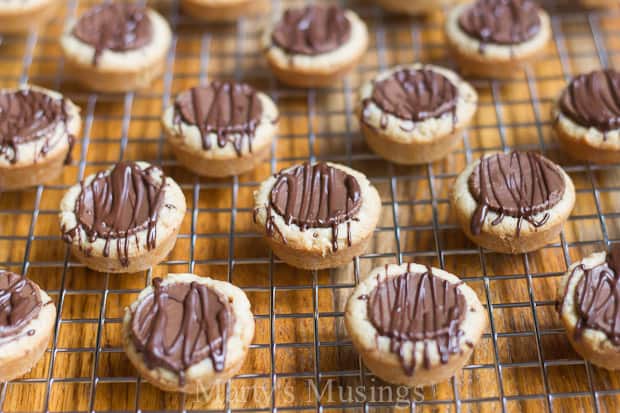 When that sweet sales clerk made my heart stress out when she said Christmas was so close I remembered I never posted about this excellent make ahead cookie mix that is perfect to have on hand for the holidays.
Is that a good enough transition? If not, just call me scattered and we'll call it good!
Luckily this recipe is way more than good enough. It's actually downright awesome!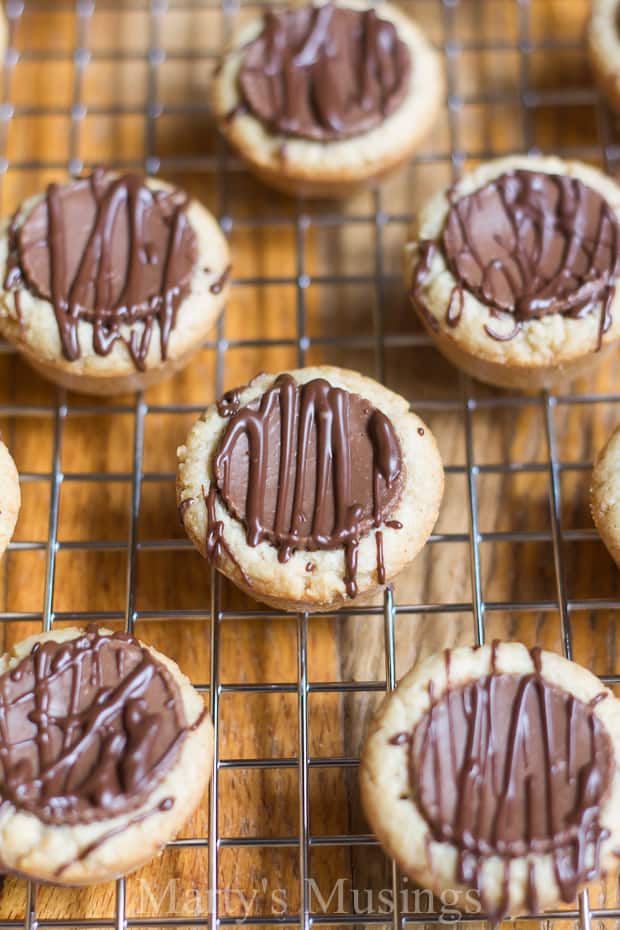 The basic cookie mix is a winner to have on hand when you need to whip up a batch of cookies at the last minute or even want to half this recipe and make just a few cookies at a time.
I would suggest storing the mix in a plastic freezer storage bag or tightly covered container somewhere the temperature doesn't fluctuate much, just like you would store your flour.
I have another couple recipes to share made from the same basic mix, one that my hubby says is his favorite cookie EVER! Believe it or not, it's not even chocolate!
And y'all, there is no extra charge for all that ramblin' today. Bless your heart if you stayed around!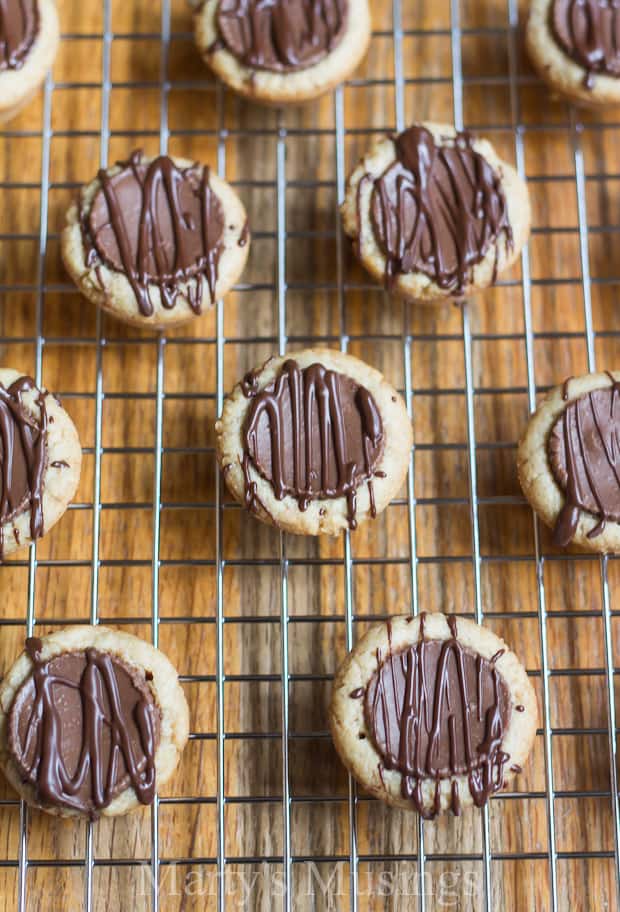 Make Ahead Cookie Mix
Make Ahead Cookie Mix
Ingredients
7 3/4

cups

all purpose flour

divided

2 1/2

cups

granulated sugar

2

cups

powdered sugar

4

tsp

baking powder

1

tsp

salt
Instructions
In 4-quart bowl, mix 3 3/4 cups of the flour and and the remaining ingredients.

Stir in remaining 4 cups flour.

Store in tightly covered container up to 3 months.

Use mix to make Homemade Peanut Butter Cookies and Easy Molasses Cookies.
Reese's Peanut Butter Cups Cookies
Reese's Peanut Butter Cup Cookies
These amazing cookies are made from a make ahead cookie mix.
Ingredients
COOKIES
2

cups

Make Ahead Cookie Mix

1/2

cup

creamy peanut butter

1/3

cup

butter

softened

1

egg

1 to 2

tbs

milk

if needed

48

miniature peanut butter cups

unwrapped
GLAZE
1/2

cup

semisweet chocolate chips

2

tsp

shortening
Instructions
Heat oven to 350 degrees. Grease 48 mini muffin cups with shortening or nonstick cooking spray.

Stir cookie mix before measuring.

In large bowl, beat cookie mix, peanut butter, butter and egg with electric mixer on medium speed, scraping bowl occasionally, until dough forms. Add milk if needed.

Shape dough into 1-inch balls and place in muffin cups.

Press 1 peanut butter cup into each ball.

Bake 12-15 minutes or until dough is set and golden brown around edges of candy.

Cool 5 minutes and remove from pan. Cool completely for 30 minutes.

Melt chocolate chips and shortening in microwave for 45 to 60 seconds or until melted. Continue to microwave in 15 second increments, stirring until smooth.

Drizzle glaze evenly over cooled cookies.