7 Creative Storage Ideas for Christmas Decorations
This post may contain affiliate links which won't change your price but will share some commission.
Running out of room in your closets? These 7 simple and inexpensive storage ideas for Christmas decorations will get you organized quickly!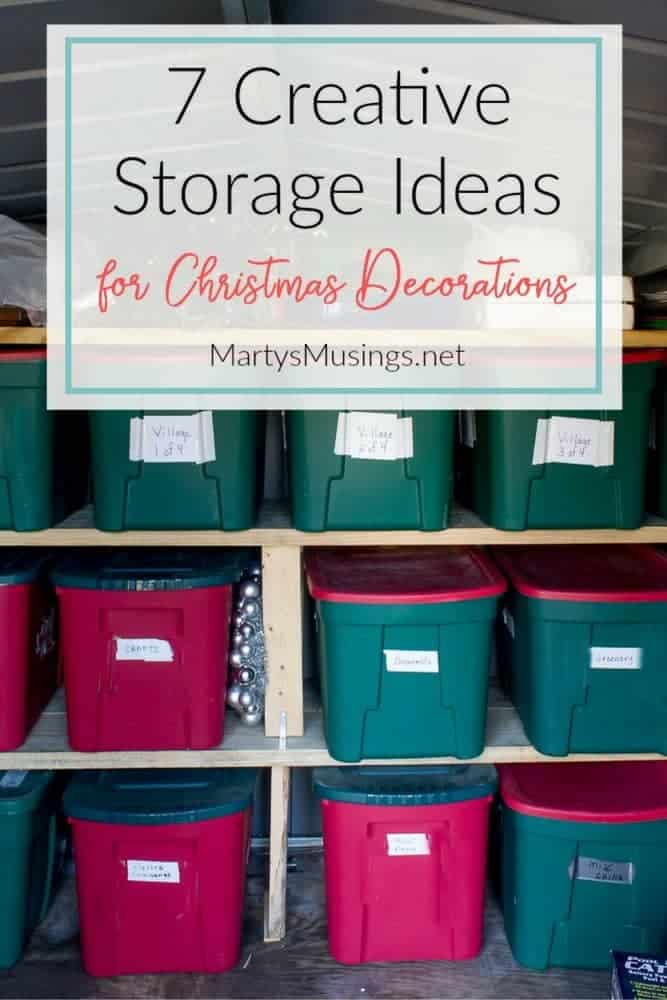 After all the celebrating and family activities are over, do you immediately take down your Christmas decorations or do you savor every last day you can?
I'm somewhat of a mixture of both. Some years I am so ready to reorganize my home that I attack the tree and Christmas village enthusiastically in hopes for a return to normalcy.
Other years I want to spend my evenings with a cup of Instant Russian Tea just gazing at the lights and relaxing.
Reality is probably somewhere in between this year. Since my hubby will be home recovering from surgery 24/7 for a few months I'm not rushing to do a bunch of DIY home projects. (I still have enough from this year that I haven't shared!)
I guess it's a good thing I totally reorganized my Christmas decor last year! I was able to test my storage ideas for Christmas decorations when I decorated my home this year. I'm happy to report my ideas were successful so I'd like to share them with you!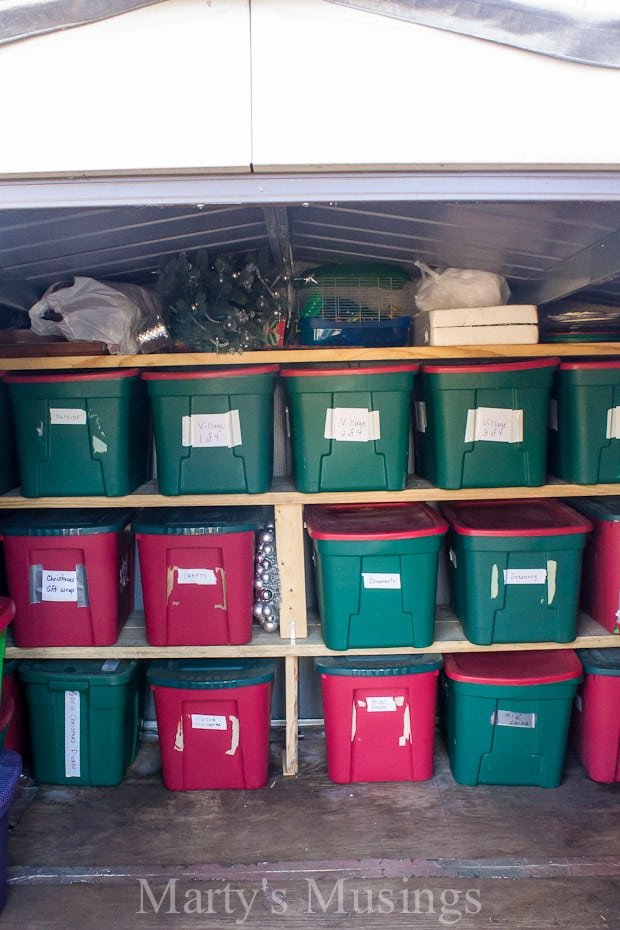 Creative Storage Ideas for Christmas Decorations
(I've included some affiliate links for your convenience. Click here to read my full disclosure policy.)
1. Pull out all your decorations and give away those things you no longer use or want.
Depending on the amount of crap stuff you have this may seem overwhelming. It will serve two purposes, however. One is to see just how many collectibles and doodads you have and the other is to allow you to decide what you really want to keep and what you should purge.
Take the extra time now to sort through your decor, and I promise it will be worth it next year!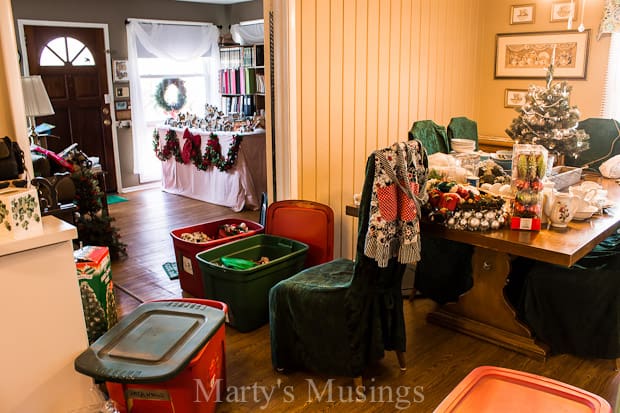 Donate all the extras to a charity and you can even get a tax deduction before year's end.
2. Set aside a designated area for decorations.
We used to store all of our decorations in our attic, which is only partially floored and doesn't have room to stand. It was a pain both for the person in the attic (me) and the person on the stairs (hubby) who got to haul the tubs down.
When my husband set up our storage building I claimed it for my Christmas storage and couldn't be happier!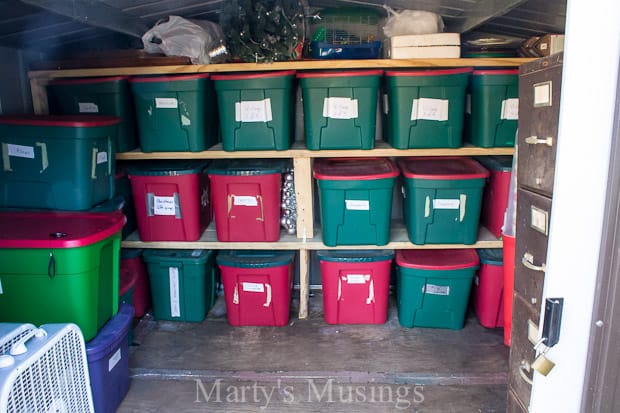 If you don't have a separate building think about designating a closet, under a bed or on shelves in the garage.
3. Add shelving if possible.
After we added the storage building Tim built shelves for me to store as many tubs as possible. (These basic ones work well.) He measured and built according to the tubs I am currently using. He also added a few hooks for me to hang up wreaths and any other more delicate items.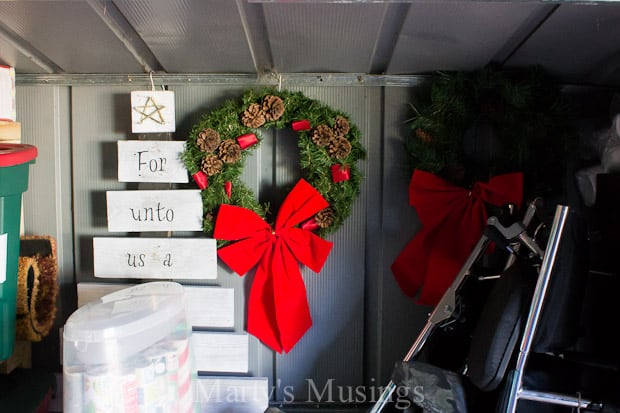 ***Use flat top storage lids to save space.
4. Organize according to function.
Knowing that we take out our Christmas village and set it up exactly the same way each year I pack all the houses and accessories in plastic tubs marked and numbered. When we're ready to set up the village we don't have to unpack our entire storage building. We simply take out the tubs labeled "Christmas Village" and haul those into the house.
Since the outside is my husband's domain we have an enormous oversized tub for lights and garland. Bigger wreaths are hung behind his workshop where they are protected from the weather but don't take up extra space. Tim wraps up the lights in balls to keep them from getting tangled.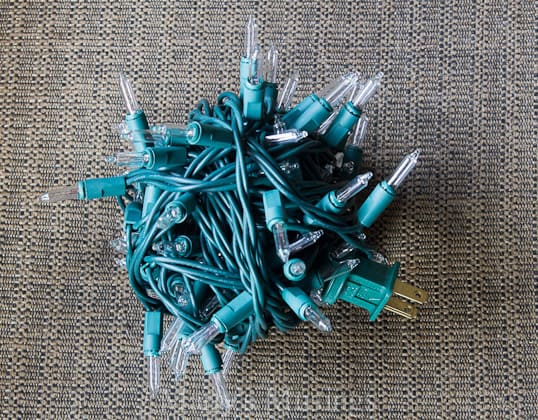 5. Label tubs, boxes and bags.
I love to add labels (as evidenced by my craft room and bathroom storage) so that I can group like items together. For Christmas I might organize by room or type of decor (such as ornaments or crafts).
These tubs and labels certainly aren't pretty but they are functional and that's their purpose!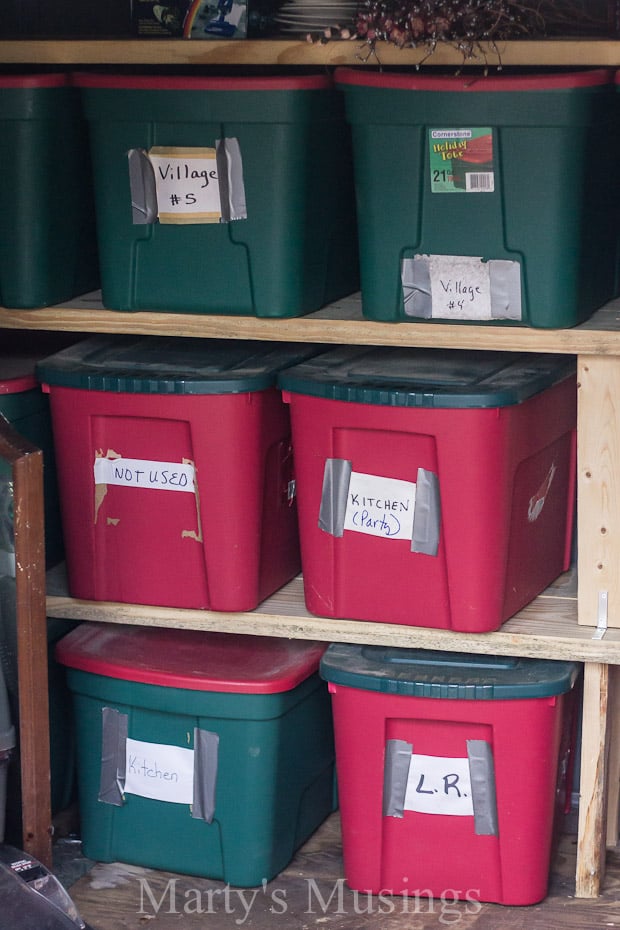 6. Use plastic bags to store small items.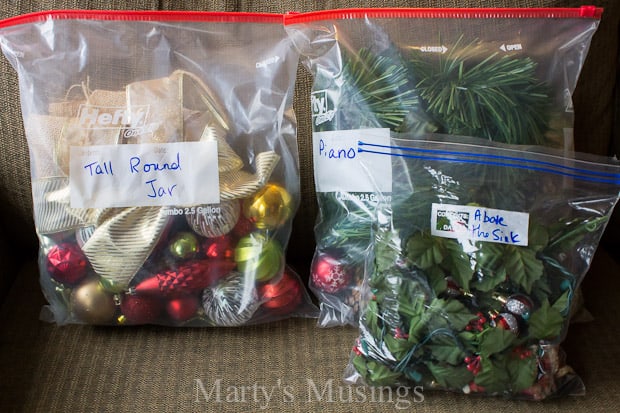 Even though I change up some of my decor every year I still love my idea of storing groupings in extra large plastic storage bags. I'll store accessories for a vignette together or maybe similar ornaments. That way I can find what I want as I'm decorating next year.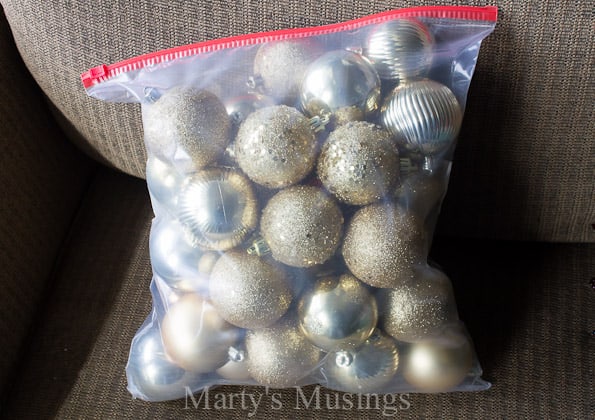 For ornaments you can also use custom storage specifically designed to protect your breakable ones.
7. Leave some room in your storage for end of year clearance and yard sale/thrift store purchases.
I know I will always pick up a few things on clearance after Christmas and during yard sale season. If I don't save room in my tubs or on the shelves for new supplies then I need to purge some more!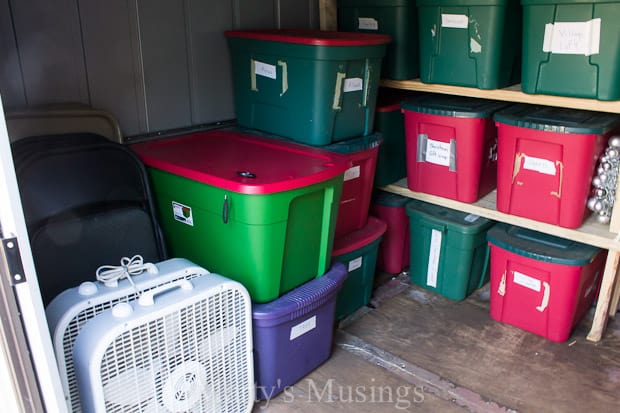 What is your biggest challenge with Christmas storage?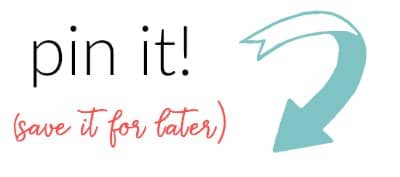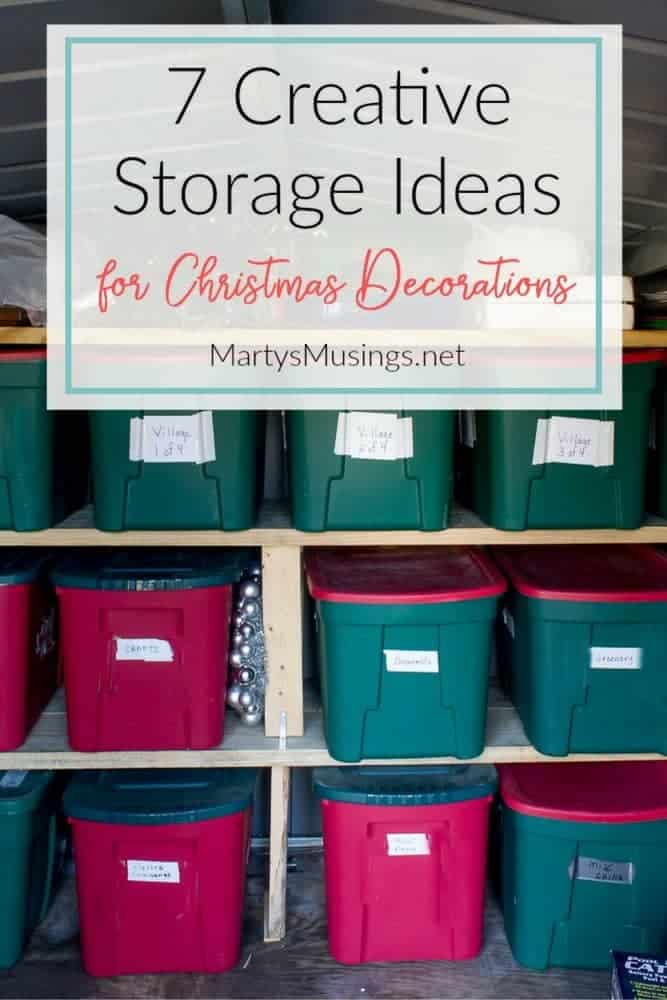 SaveSave
SaveSave
SaveSave