5 Practical Tips to Reduce Stress at Christmas
This post may contain affiliate links which won't change your price but will share some commission.
These 5 practical tips to reduce stress at Christmas will help you let go of unnecessary burdens and embrace the joy and meaning of the season.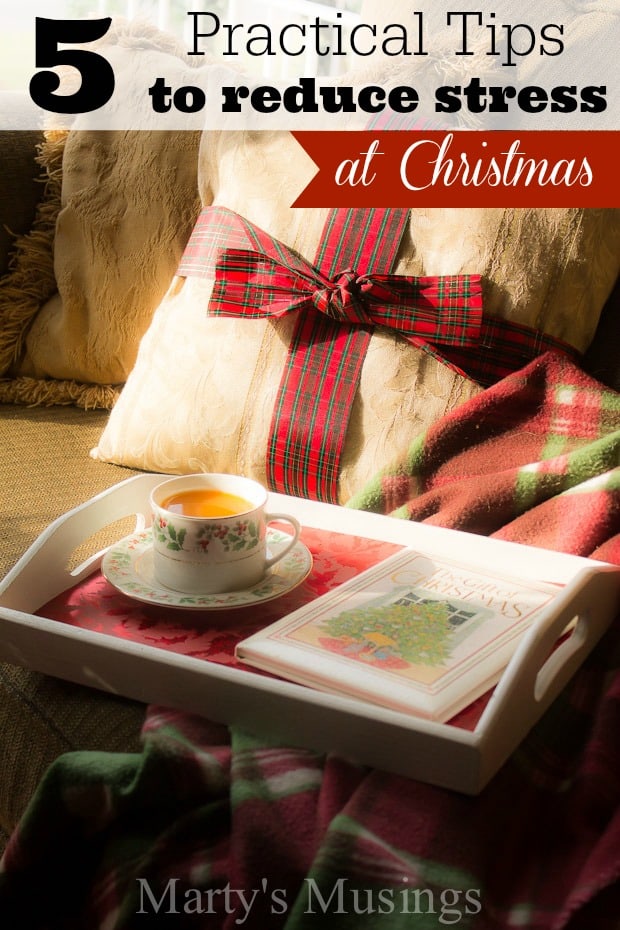 It's been an interesting week here at the Walden home. My DIY hubby had surgery on Wednesday with an overnight stay in the hospital. He's doing well but we're definitely out of our routine.
Tim will also have rotator cuff surgery on the 16th and spend several months rehabbing after that. Since he's a painting contractor he won't be able to work his job for six months or more so he is investigating other job opportunities.
All my best laid plans of working while I stayed with him at the hospital were thrown to the wind with the realities of hospital internet and exhaustion.
This post is really for me today, but since I love my readers I'm thinking I might not be the only one who is stressed this holiday season.
What do you think? Could you use a few practical tips to reduce stress at Christmas?
Just remember I'm preaching to the choir here, and there's no strategy that I can give you that I'm not clinging to myself!
5 Practical Tips to Reduce Stress at Christmas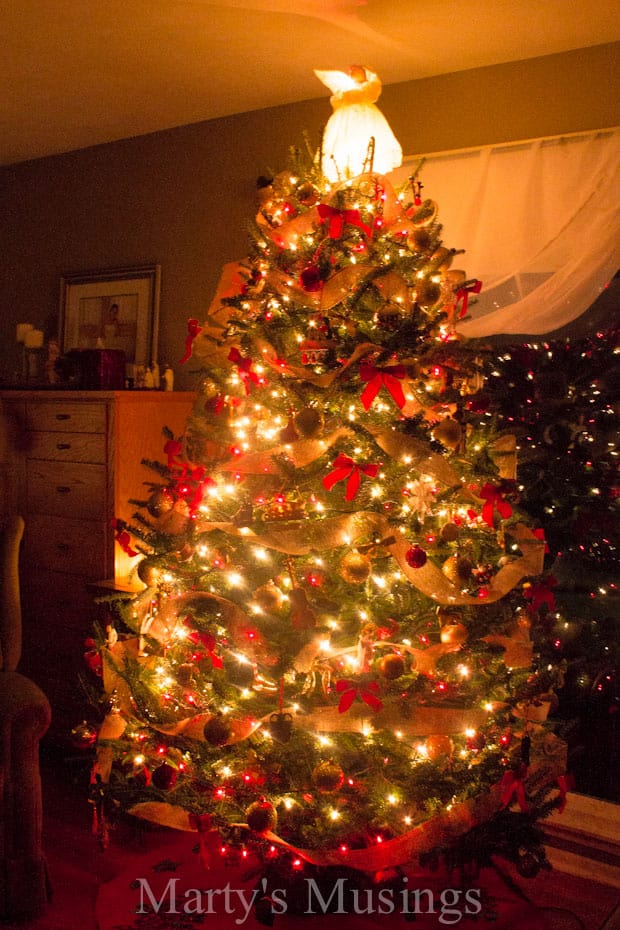 1. Let some things go.
I'm hearing someone singing at this point. Frozen, anyone? Just let.it.go.
I have so many ideas and dreams that I'm eager to share this Christmas. Everything from encouraging blog posts to party foods and DIY crafts and decor.
Right now? It's either in my head or on my camera but nothing here on the ol' blog. Yet.
Last year I helped organize a Christmas home tourand it about killed me. Completing all my Christmas decorating on a tight schedule, taking pictures, editing and writing the post was a ton of work.
This year I knew I couldn't even come close to the challenge so I let it go. I may have lost a lot of blog traffic, but I have kept my sanity and that's way more important!
I remember a few years ago when my kids were younger, my parents were in a nursing home and I was on call 24/7 taking care of everyone. I gave myself permission to leave several Christmas tubs full of decorations untouched.
What do you need to let go of?
2. Get some exercise.
I know. I know. Don't throw rotten tomatoes at me! I struggle with this as much as you do.
So let's take it easy on each other and just go for a walk. Put the kids in the stroller or on their bikes and just do it!
When I spent the night at the hospital this week I got very little sleep and was irritable. I decided to run an errand while we were waiting for the doctor and discharge and it was amazing how much better I felt just getting out of the room. (Plus I'm sure toting all the cat litter counted as exercise, too!)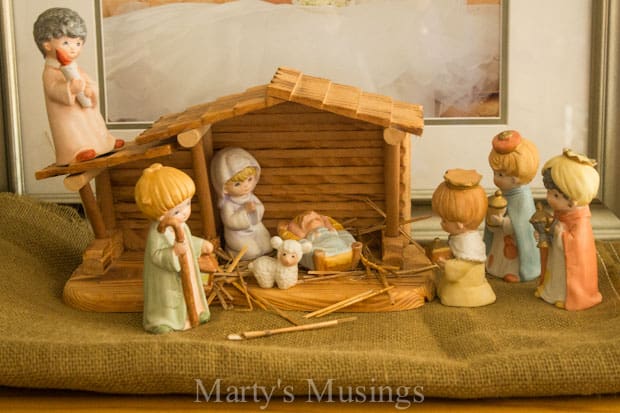 3. Ask for help and accept it.
I believe friends and family truly want to help, but so often my pride gets in the way. If someone asks you how they can help give them something to do!
My daughter Rachel is due with our first grandchild in early January and her Lamaze instructor told her to make a list of chores and keep it handy for after the baby is born.
When someone wants to come over and hold the baby she's supposed to give them a chore to do first. Brilliant!
Anyone can sit and hold a baby, but a true friend and loved one will want to help as well.
What can you delegate this month? I know your children (and mine) would rather have a calm mom than a stressed out one who has to do everything herself. (Not that I would ever be like that. ~sigh~)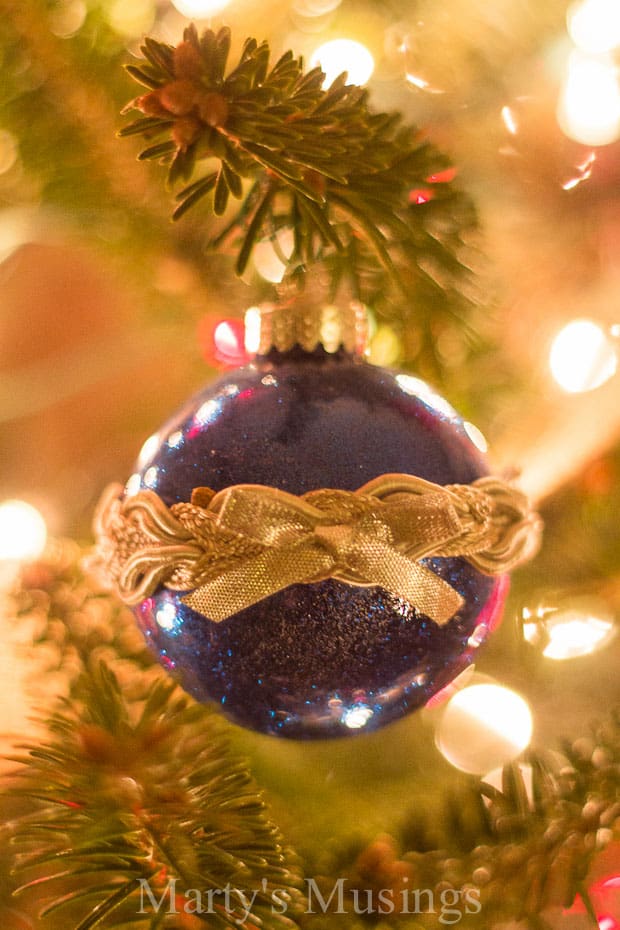 4. Put on some music and take a deep breath.
Put on some Christmas music and act crazy with the kids. Sing some funny songs or just turn the music on full blast and let.it.go. (There it is again!)
No matter how burdened you feel laughter is a gift from God. Sometimes I want to be the fun mom but the stressed mom often comes out instead unless I'm intentional.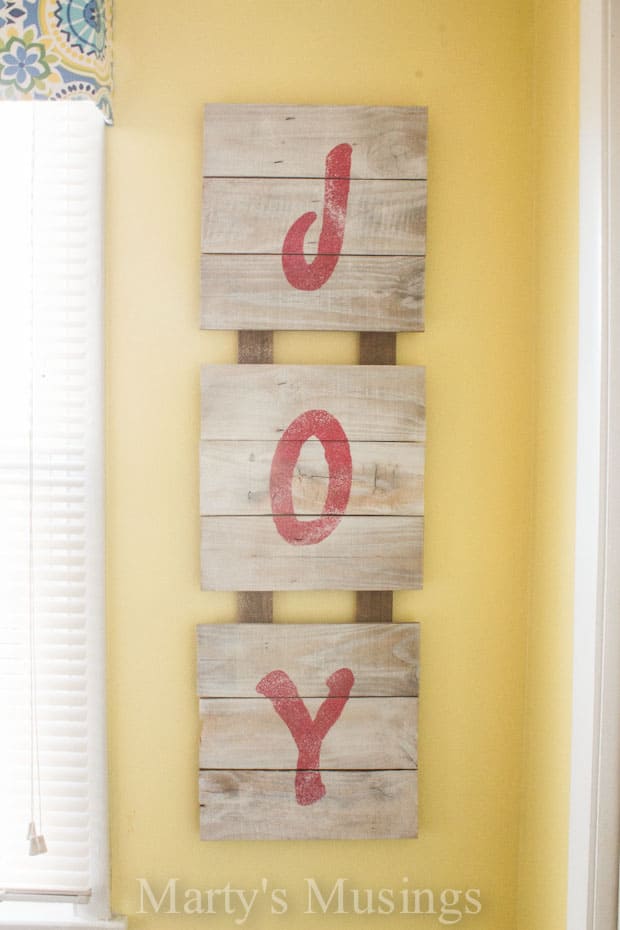 Need to relax instead? Put on some orchestral or worship music that helps you release those tense neck muscles and breathe slower.
This fence board Christmas sign is a precious reminder that every day is an opportunity to share joy!
5. Remember the meaning of the season and count your blessings.
Our desire to instill gratitude in our children led to our favorite Thanksgiving tradition, the blessing jar. As we celebrate and recognize our blessings each year we are led directly to cherishing the true meaning of the Christmas season.
I know as a DIY blogger I get caught up in the competition and challenge of the next best project, and I forget at times to be grateful for all the doors God has already opened for me.
I don't have to recreate the wheel. I just need to remember the One who gave me the gift of creativity and be faithful to honor Him.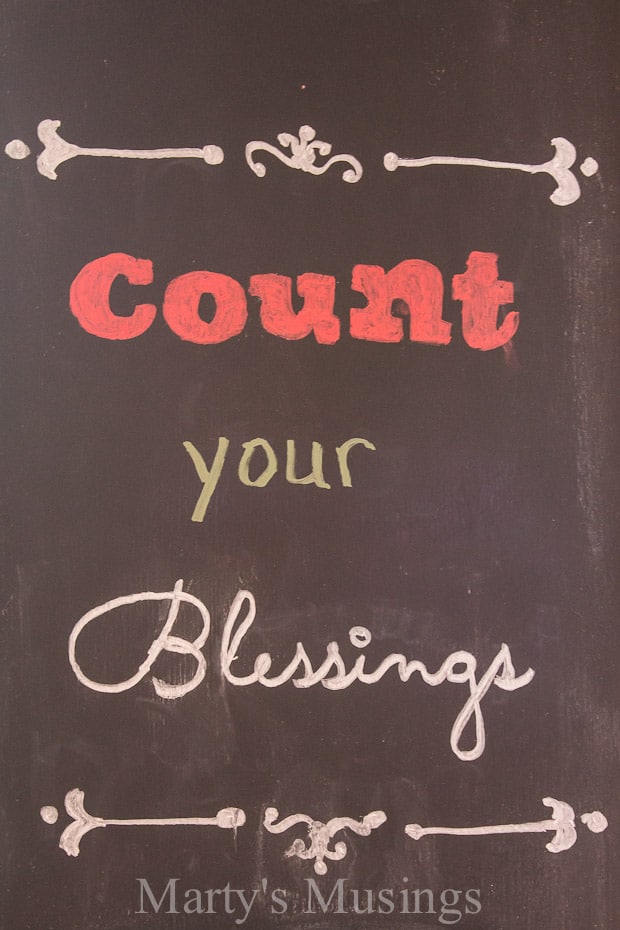 This year, let's not forget to count our blessings as we share our joy with family and friends this Christmas season.
Now that I've shared my favorite tips, do you have any other ideas to help me (and you) refocus this year?