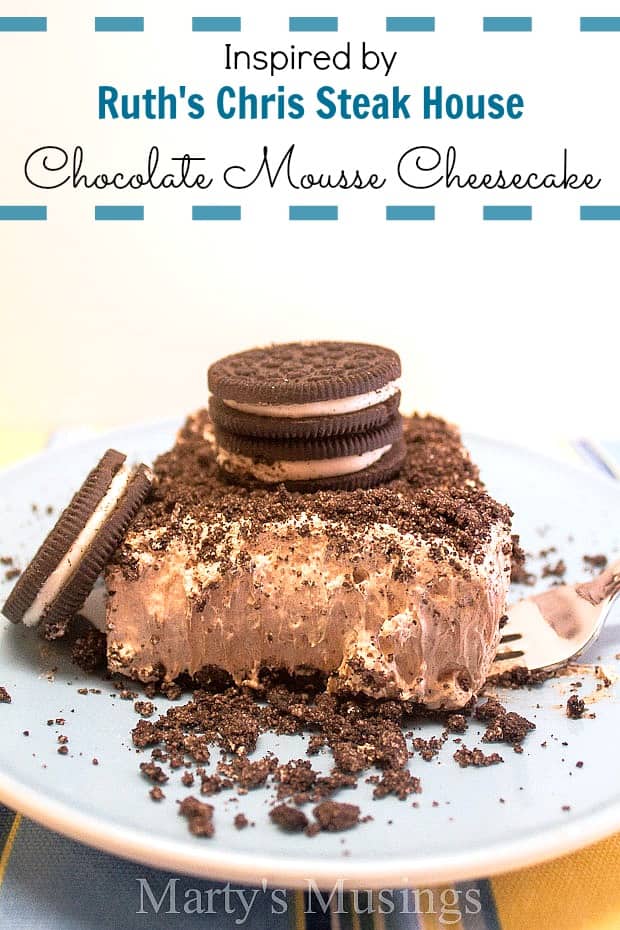 Does that loooooong title get your attention?
I love cheesecake.
And I love chocolate mousse.
Combining the two? Genius.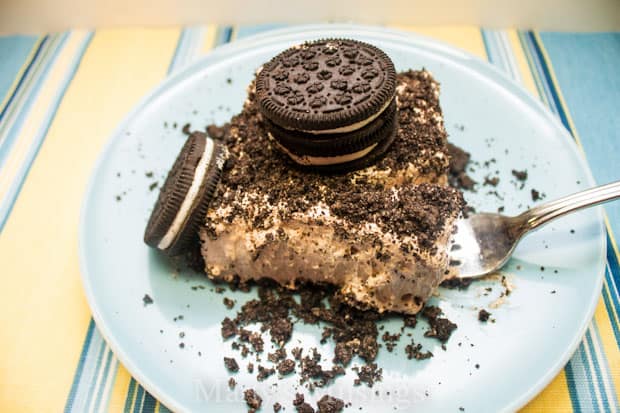 I've only been to Ruth's Chris Steak House one time but it was memorable and delicious.
But this recipe? Heavenly.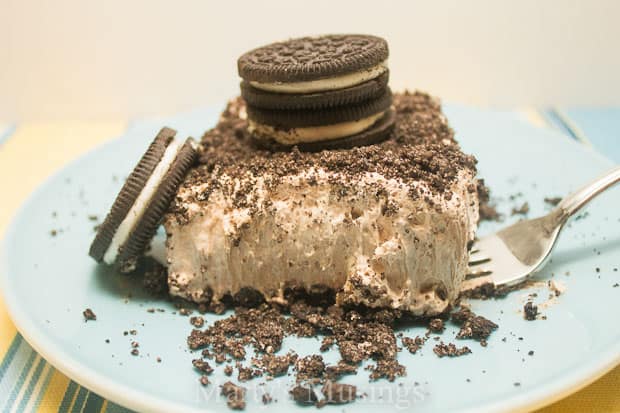 I still have the newspaper clipping I cut out many years ago.
Remember what a newspaper is? Those oversized sheets of paper with newsprint on them?
Yep, I'm telling my age. I still love my newspaper even though it's shrunk to approximately the size of a napkin.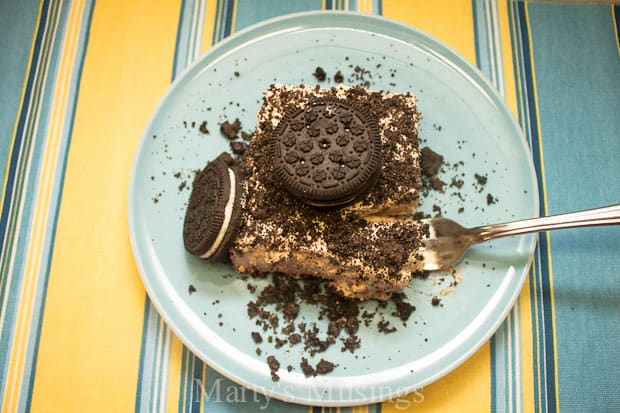 The main adjustment I made from my original recipe is to use less filling in order to get it into a 9×13 dish. Even with lessening this amount you still get a recipe that feeds a crowd.
Enjoy!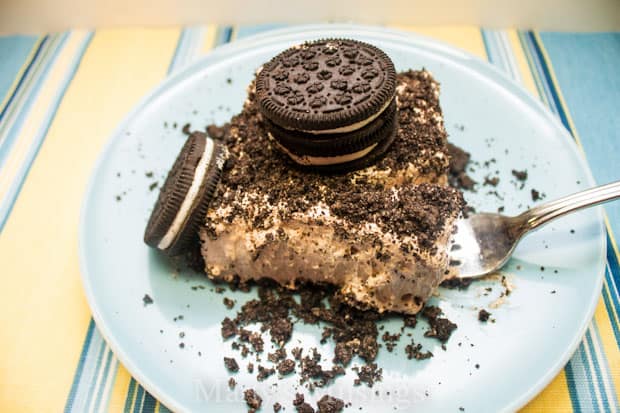 Chocolate Mousse Cheesecake Inspired by Ruth's Chris Steak House
2013-08-10 09:49:33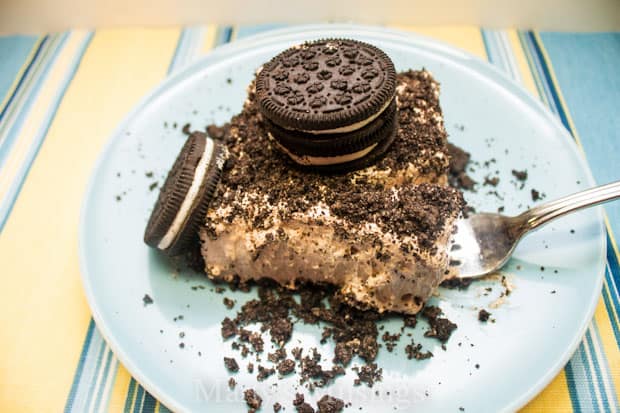 An indescribably delicious chocolate mousse cheesecake inspired by Ruth's Chris Steak House
Crust
1 2/3 cups crushed oreo cookies
1/4 cup sugar
1/4 cup melted butter
Filling
20 oz. (2 1/2 8-oz. pkgs) cream cheese (softened)
1 cup sugar
1/2 tbs vanilla
1/4 cup cocoa
1 16-oz. carton whipped topping
Topping
oreo cookie crumbs
Instructions
Mix oreo crumbs, 1/4 cup sugar and 1/4 cup melted butter. Pack into a 9x13 dish.
In largest bowl of mixer, beat cream cheese, sugar and vanilla thoroughly.
When lumps are gone, beat in cocoa.
Fold in whipped topping, just until mixed, on low speed.
Fill crust, cover with plastic wrap and chill for 3 hours.
Sprinkle with extra cookie crumbs if desired.
Marty's Musings http://www.martysmusings.net/
Check out more of my favorite desserts! Simply click on the pictures to be taken directly to the posts.