Welcome to My 2013 Home Tour!
This post may contain affiliate links which won't change your price but will share some commission.
Welcome to my home tour! I'm honored to share a look into our well loved, hard working home! Nothing fancy or expensive, just a lot of elbow grease, hours of Pinterest gazing and frugal shopping thrown together with many budget DIY projects.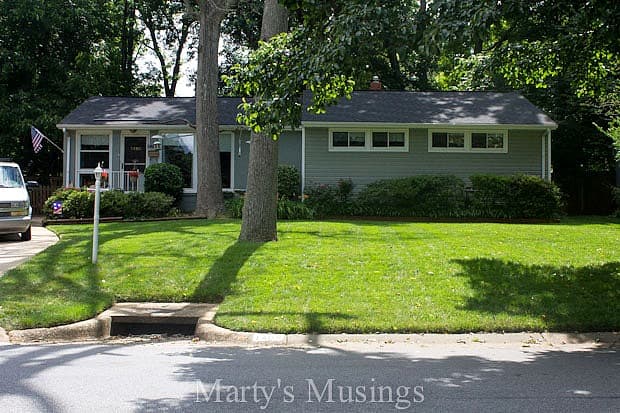 Our home is not big, fancy or new, but as our children have begun to leave the nest we've worked hard to transform each space with maximum efficiency while stamping our own signature style in each room.
I love yard sales and thrift stores, and the better the deal, the happier I am! If you're like me, you need to find a less expensive and more practical way to make your house a home. I hope you will find some inspiration below.
The very first room I posted on my blog was my scrapbook room. Tim and I spent hours talking through the details, and I spent weeks poring over every magazine, website and blog that I could find. It's a small room and I had a lot of stuff to organize!
CLICK ON EACH PICTURE BELOW TO GO DIRECTLY TO THE POST.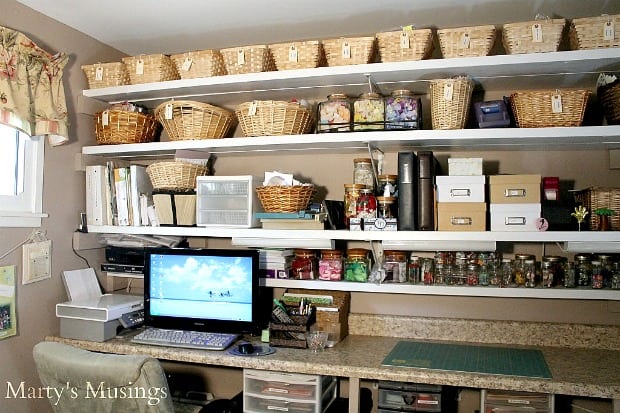 Our den makeover resulted from taking up 20-year-old carpet and installing Pergo flooring. The red was definitely a stretch for us, but I love the bold color set against the wood flooring.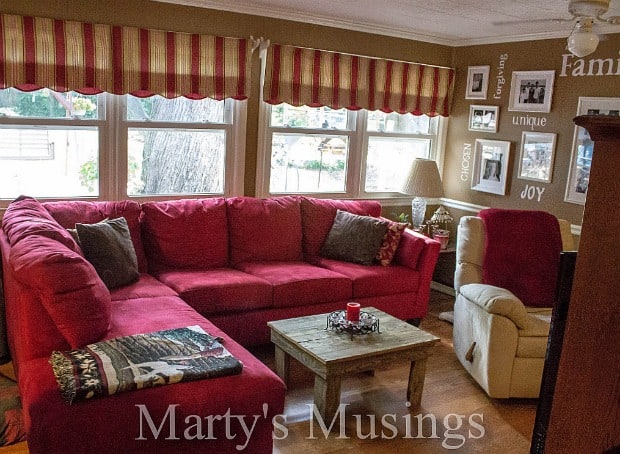 The kitchen is my happy place and has been transformed with paint, old furniture, fabric and fence boards.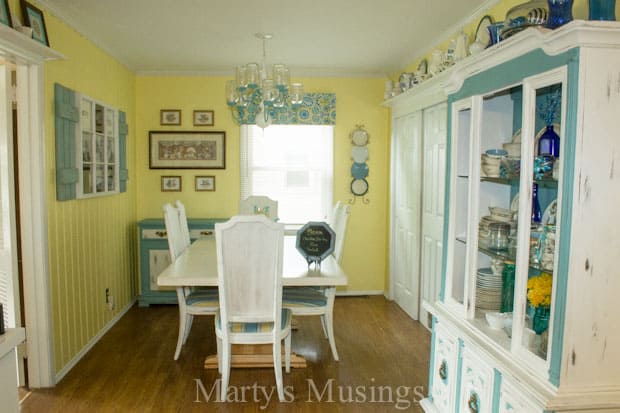 You can see part of our living room here and one of my husband's first furniture projects with an old window.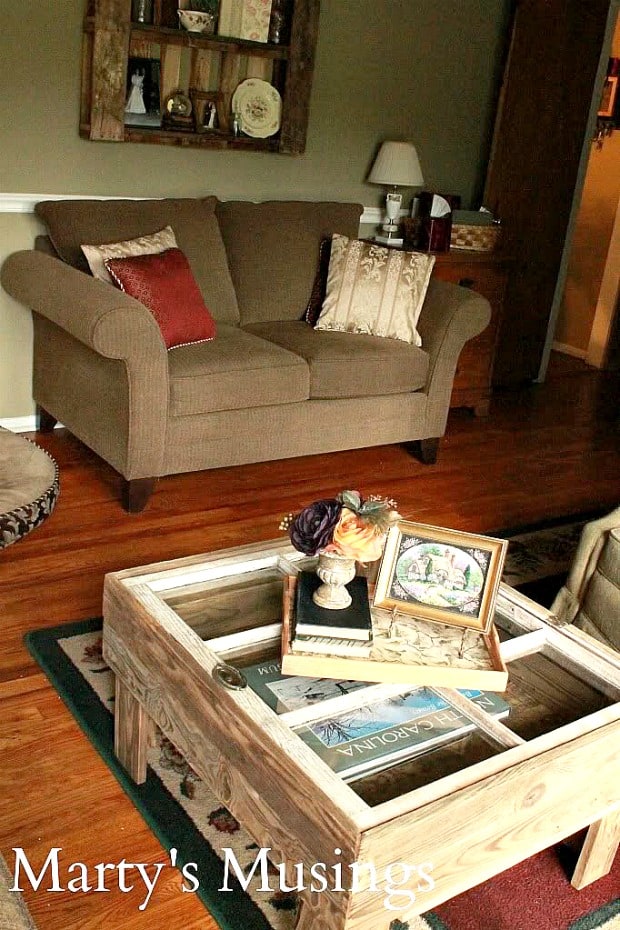 Last but not least, in our latest project we gutted our entire bathroom minus the toilet and shower. DIY projects combine with thrifted decor in our most challenging project ever.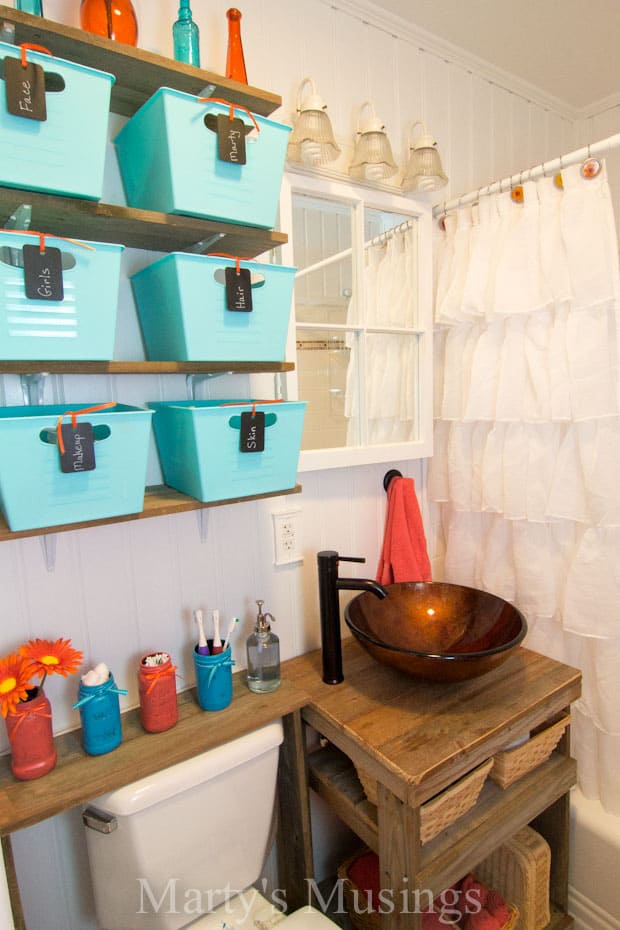 So there you have it!  A lot hard work combined with a little ingenuity, hours of plotting and planning and a desire to repurpose on a budget.