7 Tips for Family Vacation
This post may contain affiliate links which won't change your price but will share some commission. Read more here.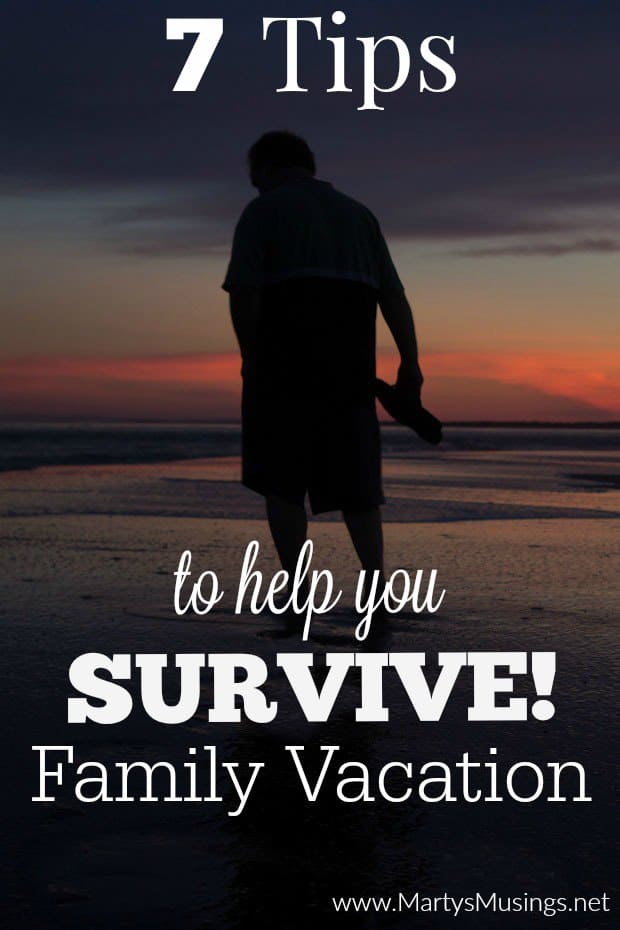 The years are passing even quicker now that we have adult children with spouses as well as two teenagers living at home.
My oldest daughter is expecting our first grandchild and our oldest son just got married a few weeks ago.
As our lives change our plans for vacation each year become more complicated!
Last year we were able to spend an entire week together at the beach, but there were many things I wish I had known before blending independent adult children and spouse/fiance with parents and siblings still living at home.
Even though our family is tightly knit it is certainly not perfect! When your children leave home they develop ideas and routines all their own and incorporating back into mom and dad's territory is harder than it looks.
Here are my 7 tips for family vacation, both transitioning with and enjoying your adult children while on vacation.
Adjust expectations.
We all went into the week thinking it would be the vacation to end all vacations. "Reunited and it feels so good!" was actually the fb update on my daughters page. This was true to an extent but it was also a reminder of all the quirky habits that drove us crazy in the younger years!
Vacation is just a continuation of the process of experiencing life together so remember it won't be perfect!!!!
Set some rules and boundaries.
While planning the trip. we should have set up some guidelines as to who would cook and clean or of any financial responsibilities that might arise such as groceries and eating out. Everyone helps out just as everyone enjoys the benefits.
Realize that everyone needs separate time and space, especially the married couples. Request some activities involve everyone but save room for spontaneous fun and adventure.
Realize the younger kids may need some time alone with mom and dad and conversations explaining situations that arise.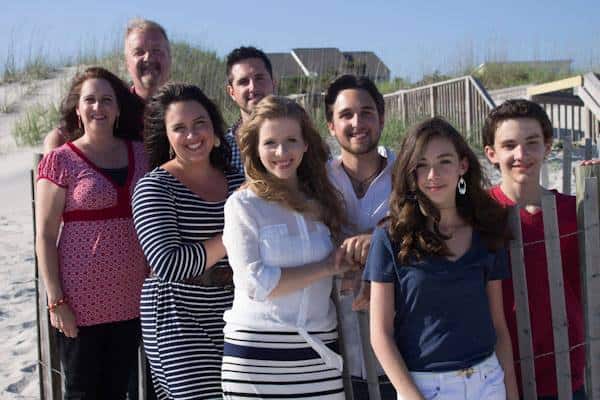 Childhood patterns continue into adulthood but mutual respect is a must.
Realize patterns established in the early years will continue into adulthood. Relationships do not change without intentionality.
Your adult children are responsible for their own relationships, both to their spouse if married, to their siblings and with you.
The standard doesn't change just because the child left home. Respect and attitude are still vital for a healthy family dynamic.
Work out squabbles as they occur and require respect from all towards parents and siblings
Conflict is inevitable.
Model a good attitude between mom and dad. On our now infamous family picture night I blew it last year. Ten years years of picking outfits, figuring out poses and dealing with attitudes. When the first sound of complaint was sounded last year I was done! I very sweetly (not) said I would never do this again. An older child responded badly, we all reacted in our own way, and it took an entire day for us to work things out and let them go.
God in His graciousness showed me that we are blessed to be part of a family that DOES work things out. This issue wasn't left to fester and although eventual conversations were painful we realized through the process some relationship issues still need work.
I know that in my family of origin we never fixed problems. We glossed them over or pretended they didn't exist. These problems follow us into adulthood. If anything, they become more magnified and intense when difficulties arise later in life.

Get enough rest to recharge you.
Even though we think of vacation as a time of rest and relaxation it can often be exhausting with the demands of taking care of the family and falling out of a routine.
Make sure you go to bed at a decent hour and don't spend the week indulging completely in junk food (although our family always has French onion dip and chips available as a family tradition!)
Provide food choices with enough selection to satisfy the majority. Your adults have their own money so they can purchase food you might not otherwise buy.
Examine family traditions.
Establish new traditions and talk about old ones. Do some need to be dropped and others discussed and voted on? The more input your children have the more likely the tradition will be successful.
We play a family game called Quelf that is a riot to play and even more fun to watch. We terrified our future daughter-in-law because she knew one day she would have to play with us! Our week at the beach was like her final test before our son proposed. She was a champ and rocked it (as you can tell from my son-in-law's gleeful expression!) One more family memory!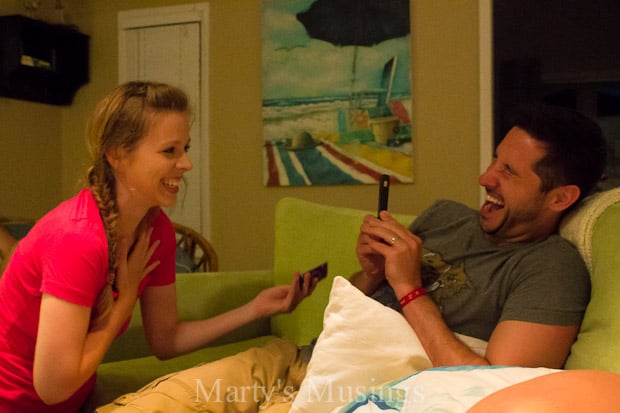 Pray over your time together before, during and after.
Realize that time invested in prayer and thoughtful preparation will help your days go more smoothly. Share prayer requests with your adults and encourage them in their relationships with their husband or wife and siblings.
Remember that we are not completely responsible for how our adult children turn out. We love, provide, teach and nurture them and then let them go. They are now living lives where their own decisions shape and challenge them.
I cherish my adult children but they're not perfect and neither am I. My fervent prayer is that the foundation we built in their childhood will bear much fruit in their adult lives and soon into the lives of their own children.
I have always found vacation exhausting in all the planning and assembling required, but it is an opportunity to bind the family together and continue to make memories.
Just remember that one day these challenging situations will become part of family lore!
This post contains affiliate links.