25+ Best Father's Day Gifts for Hard to Buy For Dads!
This post may contain affiliate links which won't change your price but will share some commission. Read more here.
It IS possible to find the best inexpensive Father's Day gifts for hard to buy for dads! There's something for everyone here!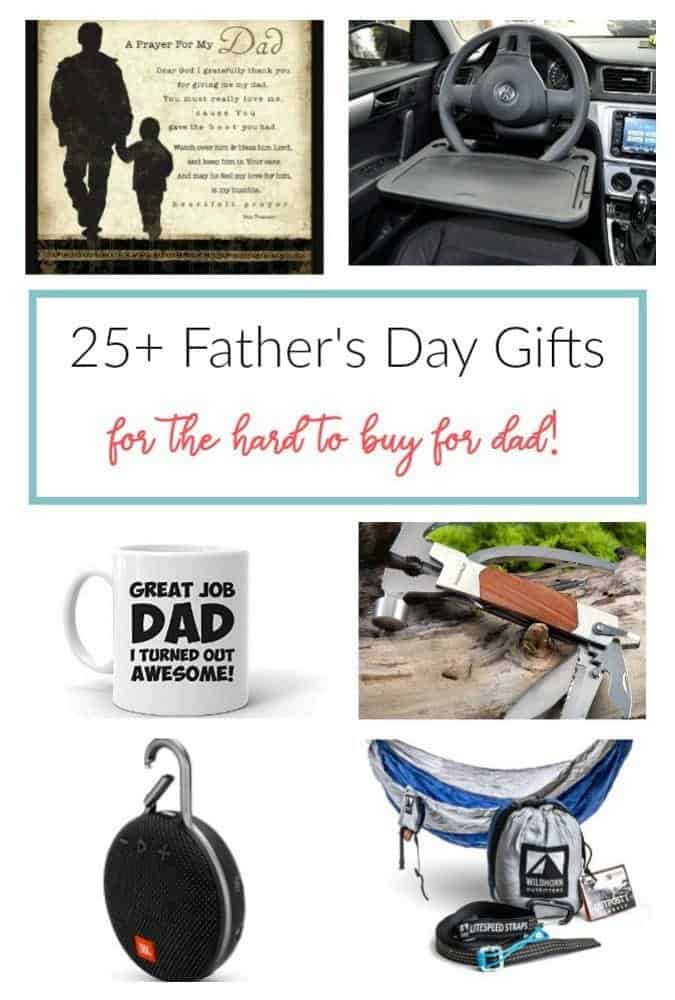 Is it just me, or are dads hard to buy for?
My dad passed away in 2009 (you can read my eulogy here) but I remember he was always hard to buy for. He sold everything from used cars to recreation vehicles and everything in between.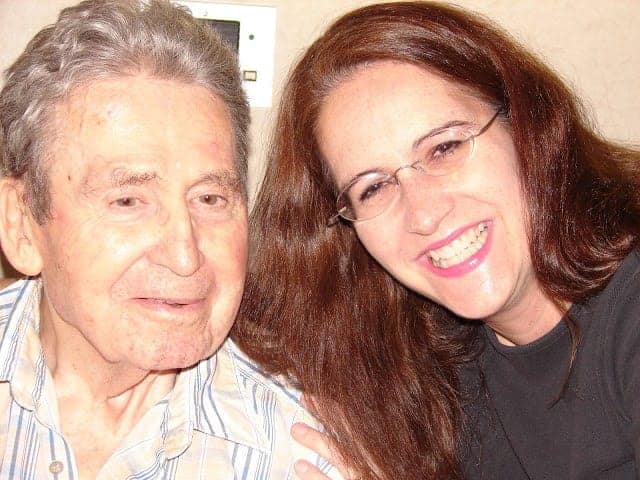 Probably the only thing he really wanted was time spent with family (which was a given). Now I wonder if a Krispy Kreme gift card might have been an awesome gift!
My own husband is the worst. (Read my love letter to my husband here.) I try to listen for hints that he drops but probably like the typical man, he just goes and buys it at the home improvement store himself!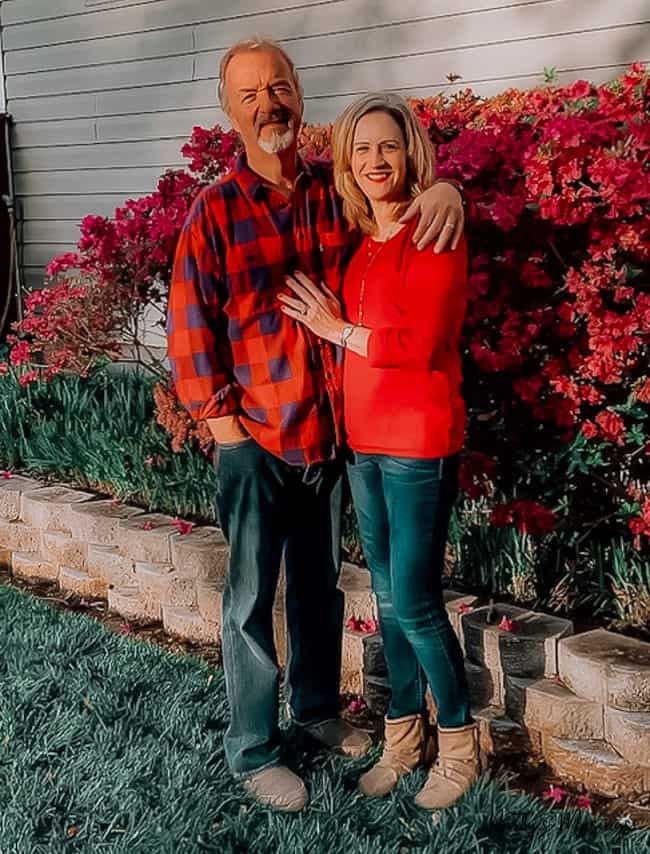 His kids struggle but he's received everything from love coupons to Outback Steakhouse gift cards. (I personally loved that one!) Cap'n Crunch, however is top of the list!
My two favorite dads couldn't be the only ones, so this year I thought I'd round up some ideas for the best Father's Day gifts for the hard to buy for dad! I tried to keep it as inexpensive as possible (y'all know I love a good deal!) so there's something for everyone!
Best Father's Day Gifts for the Hard to Buy For Dad!
Gifts For the Practical Dad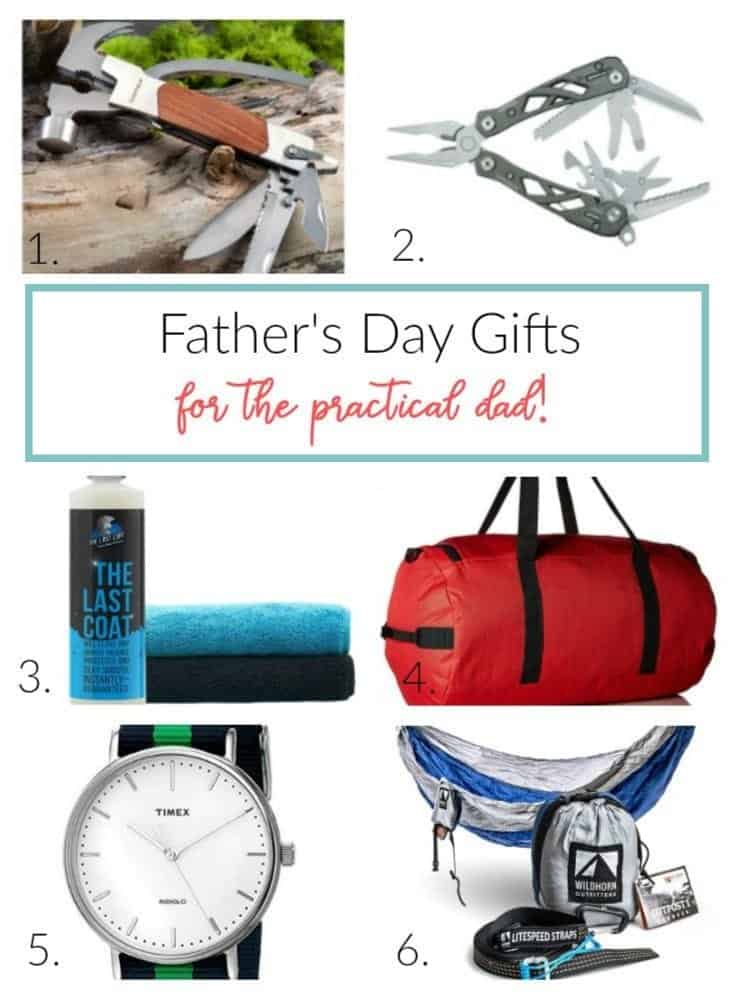 1. 14-in-1 Hammer Tool – this is a great household tool for the handy guy!
2. Multi-tool Set – this multi-plier is a great gadget for the DIYer!
3. Last Coat Car Polish Set – for the fellow who takes pride in his car this set will help him.
4. Duffel Bag – for the dad who needs a gym bag or carry-on this fits the bill. Mom may want to steal it so be careful!
5. Timex Weekender Watch – love the throwback casual watch band and the Timex brand is always a winner.
6. Double/Single Camping Hammock – doesn't every man deserve a hammock? If your man is into camping (or just wants one for home!) this hammock is high quality and easy to set up.
Father's Day Gifts For the Techie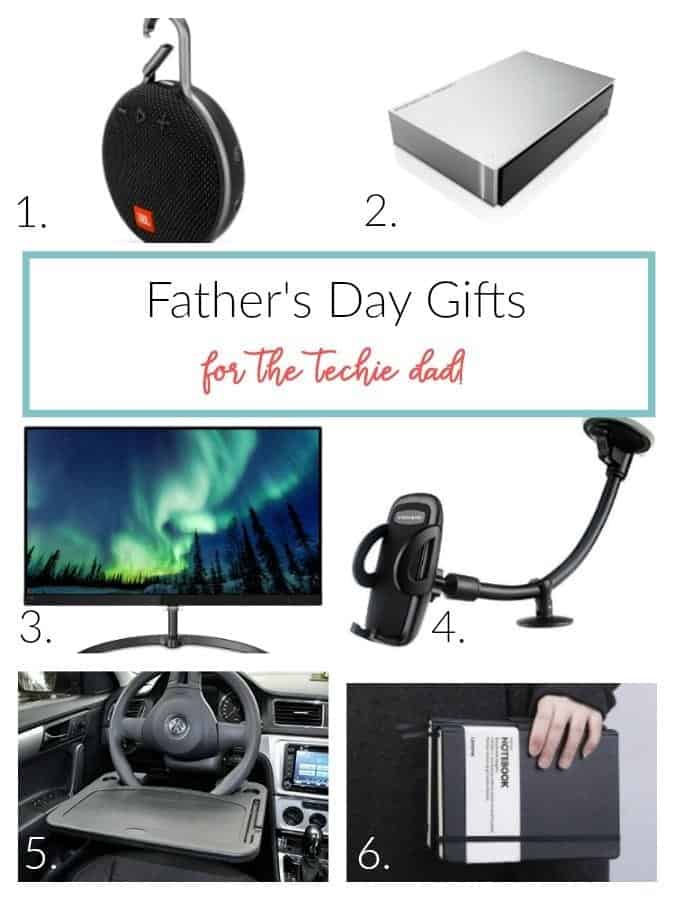 Clip Bluetooth Speaker – this wireless bluetooth speaker is also waterproof and has 10 hours of playtime.
LaCie 4TB External Hard Drive – if you follow me on Instagram you know of my continuing computer issues, including the failure of my external hard drive! Ugh! This is the one I bought to replace the one that died. Highly recommend!
27″ 4K Monitor – along with the hard drive failure, my dearly loved iMac had major issues. I bought this monitor to use with my MacBook since I have old eyes and need to be able to see to edit photos and such!
Car Cell Phone Mount – this is the one I use in my car. It gives me hands free security! I rarely talk on the phone when I'm driving but I listen to podcasts and use the GPS.
Car Laptop/Eating Wheel Desk – this gadget hooks on the steering wheel and is big enough for your laptop. I got this for my husband when he was at a previous job.
Thick Notebook/Journal – ok, this isn't technical but it could fall into many categories! Does your loved one enjoy journaling/writing/keeping track of all the things with pen and paper? Love this notebook!
Gifts For the Athlete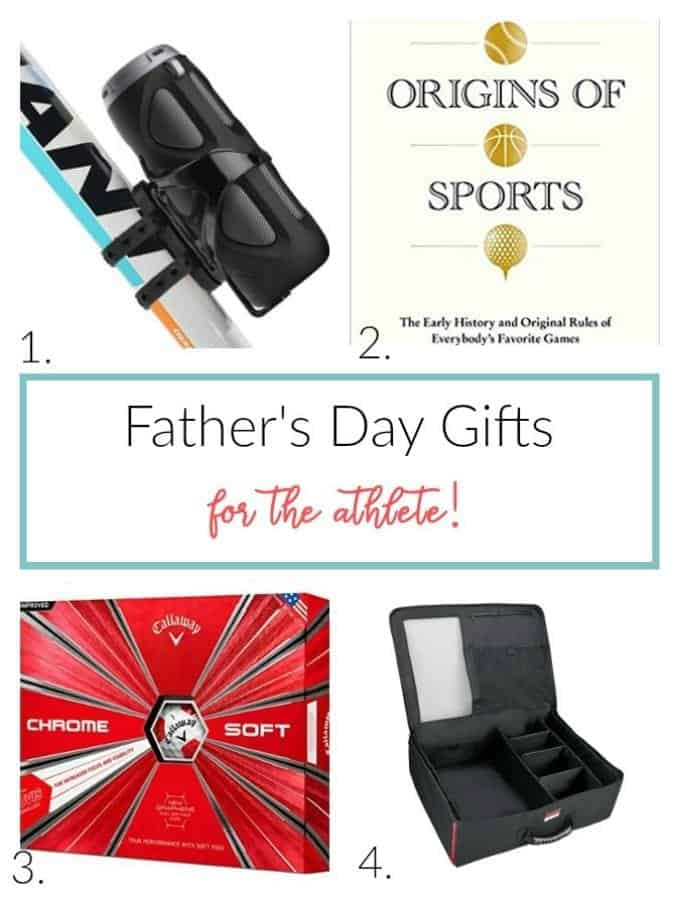 1. Bluetooth Bike Speaker – this portable, wireless speaker mounts easily to a bike or even a boat. So cool!
2. On the Origins of Sports – maybe your dad would rather read about sports than play them. This is for him if that's true!
3. Chrome Soft Golf Balls – perfect for the amateur golfer (or pro wannabe!)
4. Golf Gear Trunk Organizer – this is a great find for organizing golf gear but also organizational supplies or a roadside emergency kit.
Father's Day Gifts For the Sentimental Dad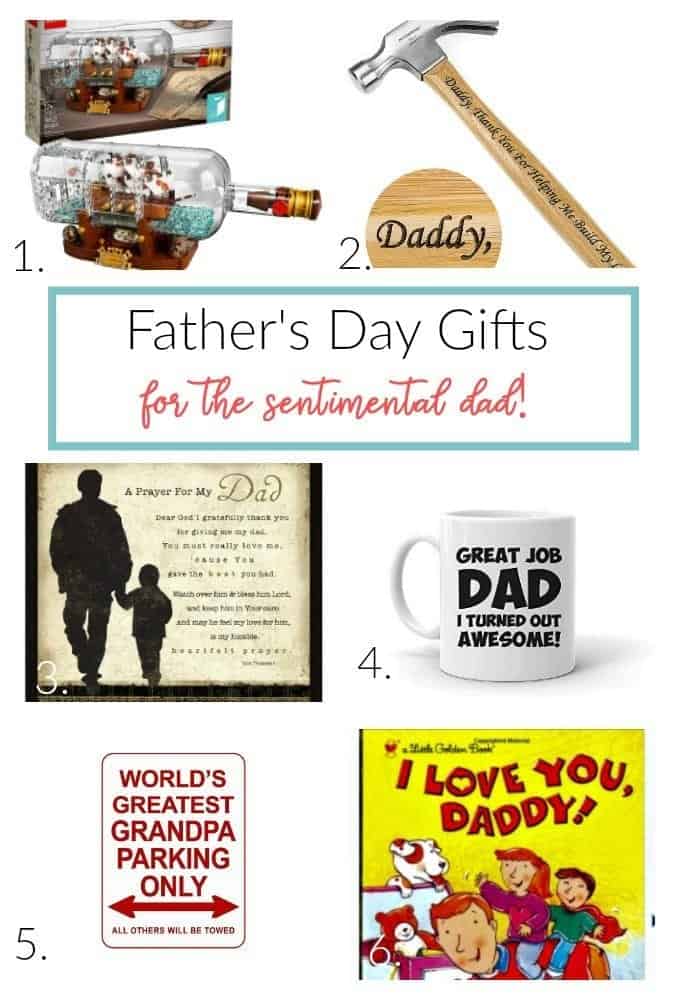 1. Lego Ship in a Bottle – maybe it's been a while since your dad played Legos. Give him a reason to dive back in! Better yet, make this kit with him!
2. Laser Engraved Hammer – here's a gift that's both practical and sentimental. Perfect for the DIYer!
3. Prayer for My Dad Plaque – wood plaque with an endearing prayer for fathers.
4. Funny Mugs for Dad – sometimes you just need a funny gift. Am I right?
5. World's Best Grandpa Parking Sign – perfect way to honor your favorite grandfather!
6 . I Love You, Daddy (Little Golden Book) – if you need a little extra something to slip in a gift or basket this is adorable!
Gifts For the Cook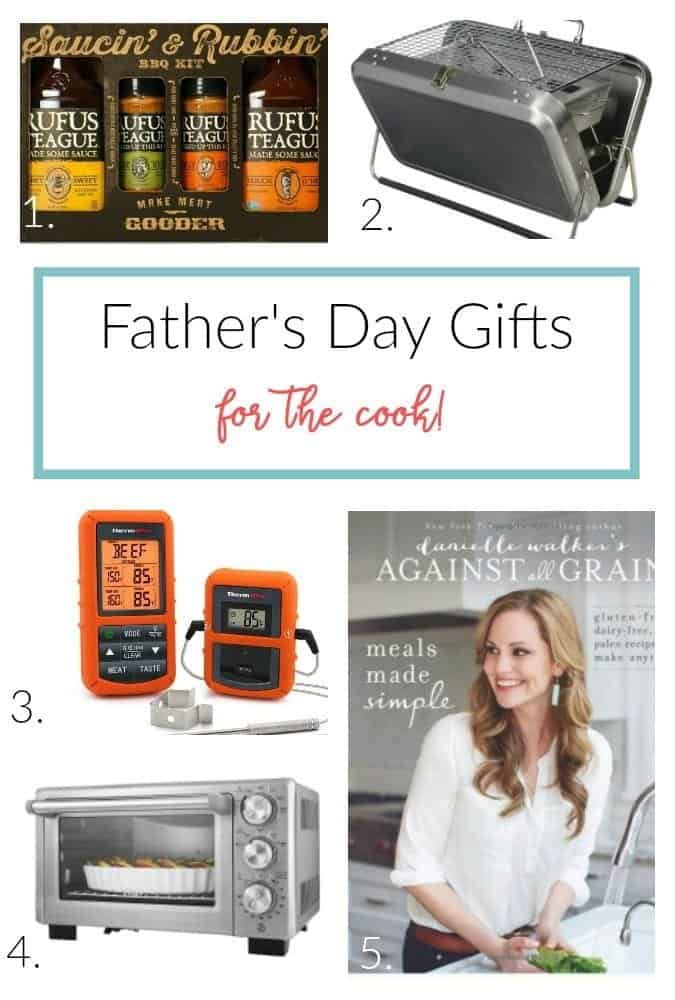 1. Rufus Teague: Saucin' & Rubbin' Gift Pack – this is for the dad who wants natural ingredients. It's gluten-free, non GMO and kosher. Includes both sauces and rubs!
2. Portable BBQ Suitcase – these would be one-of-a-kind Father's Day gifts for sure! A portable grill for two in a suitcase! Gotta see it to. believe it!
3. Wireless Digital Meat Thermometer – who even knew there was such a thing? If your guy likes to grill but would rather monitor it from a nearby chair, this is the product he needs!
4. Oster Toaster Oven – this is very similar to the one we have and I adore ours! If you have a man who needs to fix a few meals on his own, this is for him!
5. Danielle Walker Against All Grain: Meals Made Simple – my favorite new cookbook for eating healthy. Beautiful pics and I love the recipes!
There you have it! There's something for every price category! Was this helpful for you? What great gift ideas do YOU have?