Beautiful pictures and Christmas village display ideas to create your own perfect family tradition ! It's never too early to start!
***For a complete step by step tutorial on how I set up my Christmas village go check out this post!
I've been so busy experiencing the Christmas season that I have several posts to share that will NOT get done before Christmas Day!
But that's okay. Family and friends and living life together are more important!
(I have shared my rustic centerpiece, my scrap wood Christmas tree and our solution to decorating without a mantel?)
I did want to give you a glimpse at my Christmas village that started a few years ago with half a dozen houses from an after Christmas sale and has turned into a lovely display to greet visitors as they come in our front door.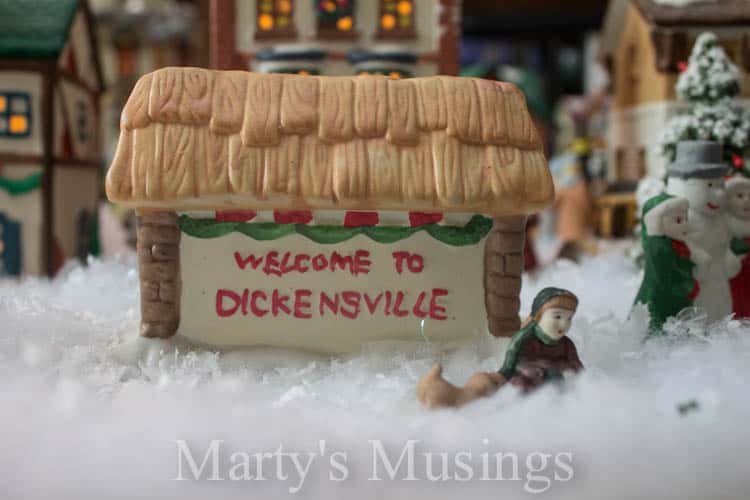 Welcome to Dickensville, our little Christmas village!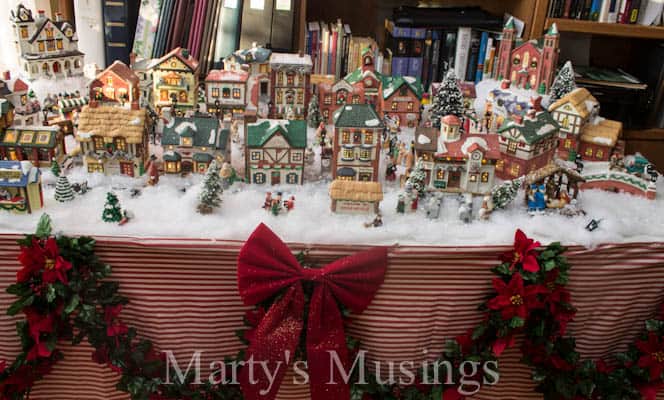 This village belongs to me, but I have little input as to how it's set up.
This year my youngest two children and their dad put it together to surprise me!
I did kinda missed all the bickering about who goes where and why.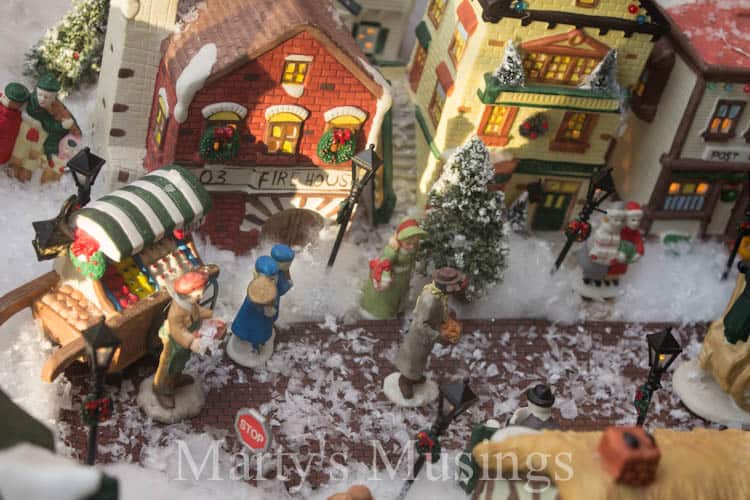 I just love looking at all the people and wondering about their busy lives.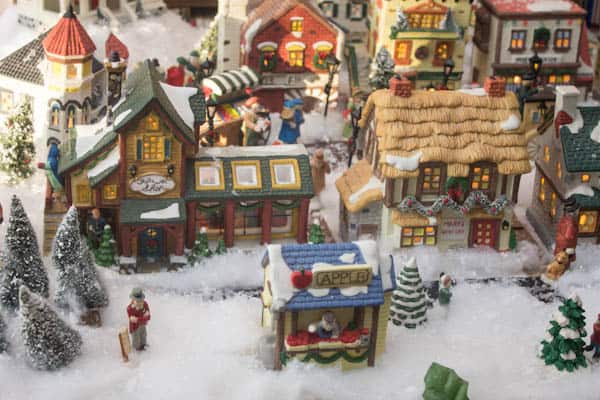 Do you little people go to church?
You should because I know it's beautifully decorated and full of the Christmas spirit.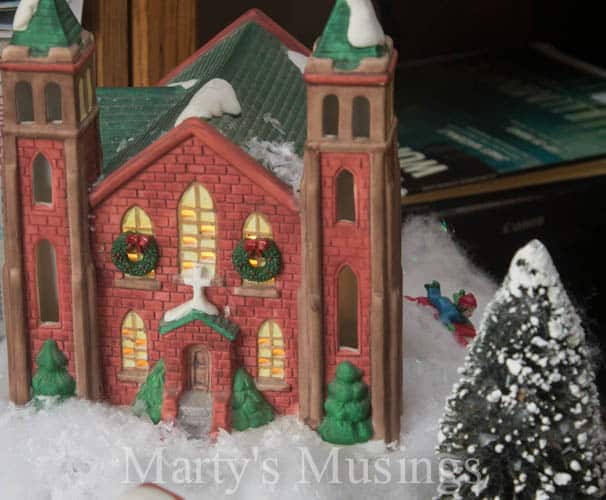 My little village at night fills me with imaginative stories and questions.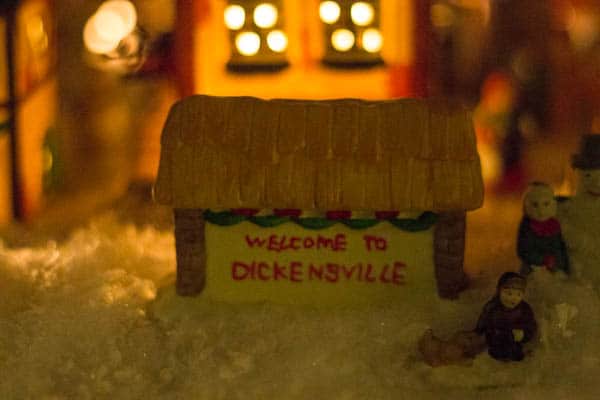 Who lives in this house with the turret?
Is it as beautifully decorated inside?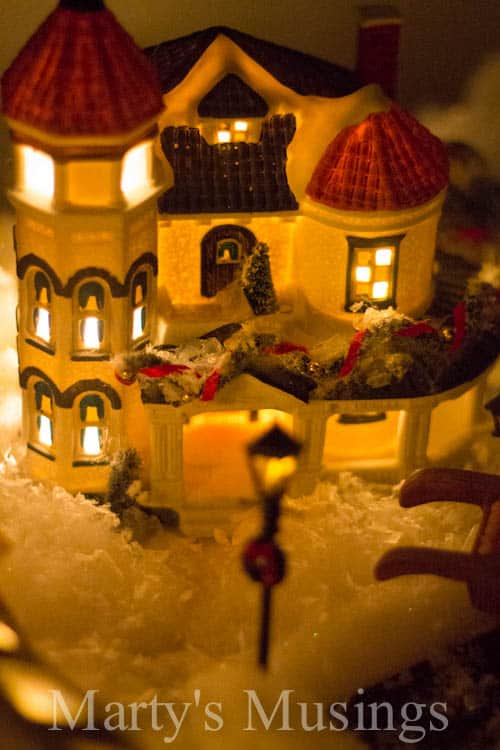 Look at the Christmas carolers in front of the library!
I love the library.
I confess.
I'm a book nerd.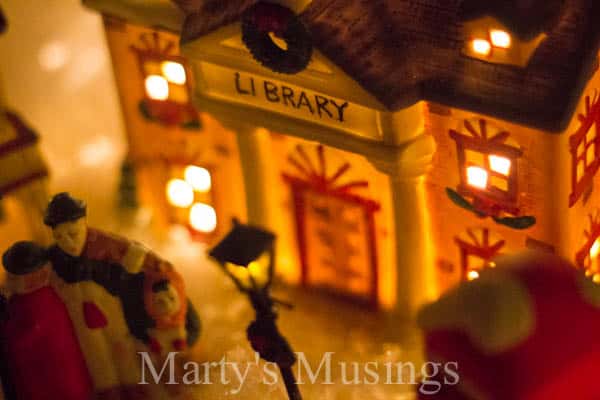 Don't you want to just go in and visit?
Is everyone sitting around drinking Russian Tea?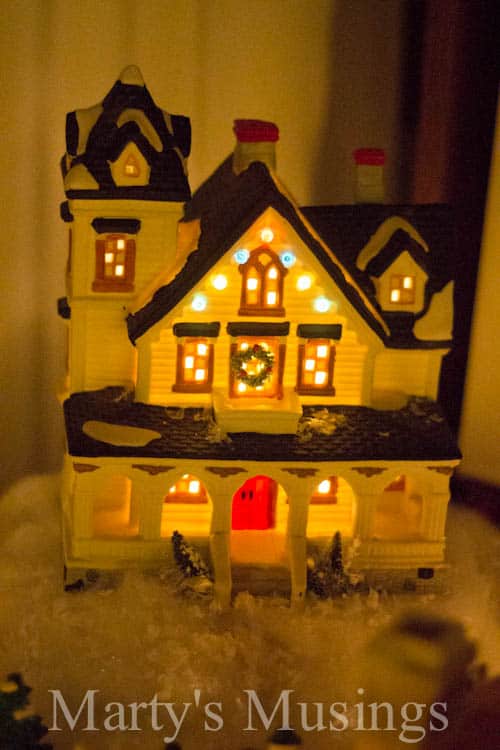 The house on the hill.
My favorite.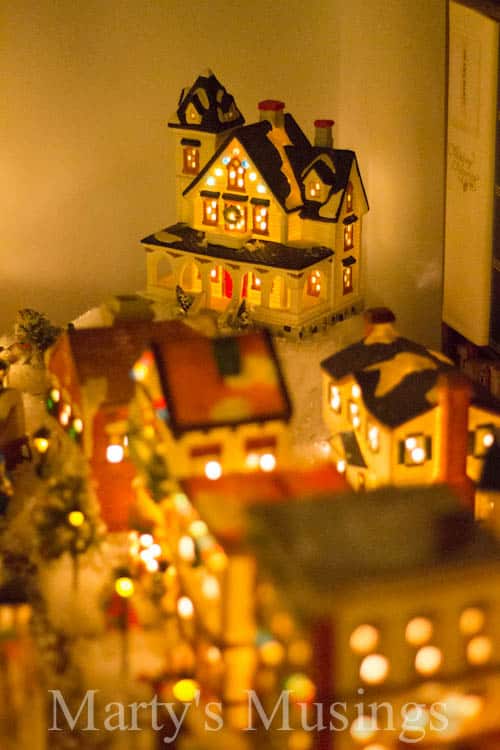 Such a busy little town.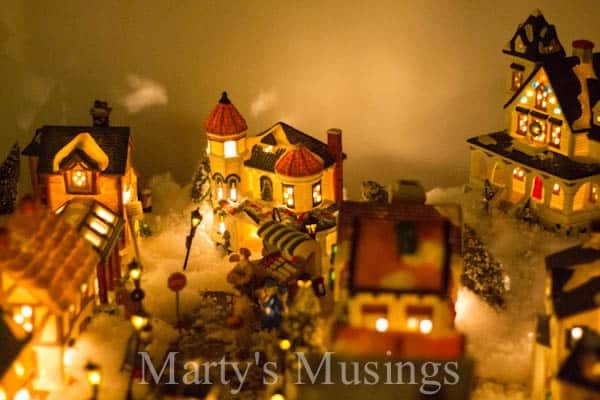 We must have flowers for Christmas!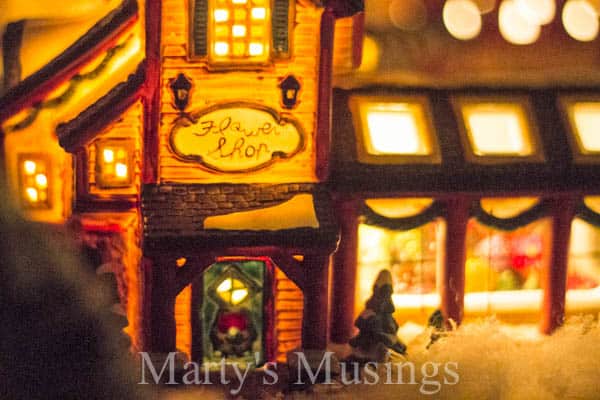 My sweet little town of Dickensville.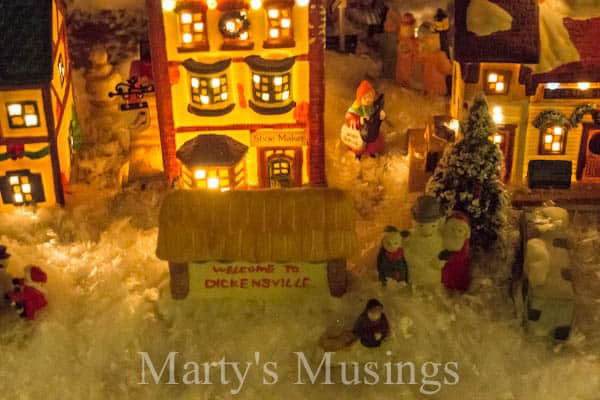 A carriage ride through the center of town.
What better way to end the day?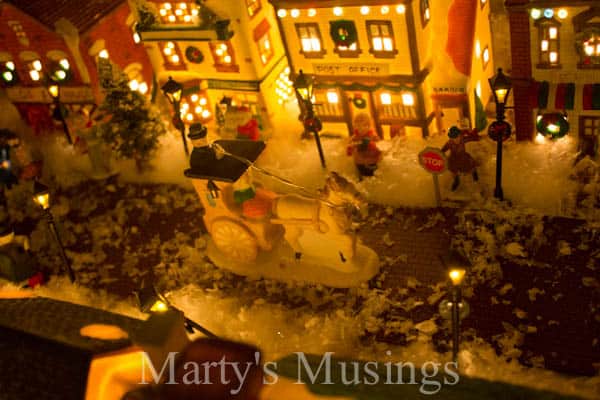 Did you enjoy our Christmas village display ideas? Do you have your own Christmas village?
Linking with: Funky Junk Interiors