End of Summer Fun with Kids and an Ice Cream Bar
This post may contain affiliate links which won't change your price but will share some commission.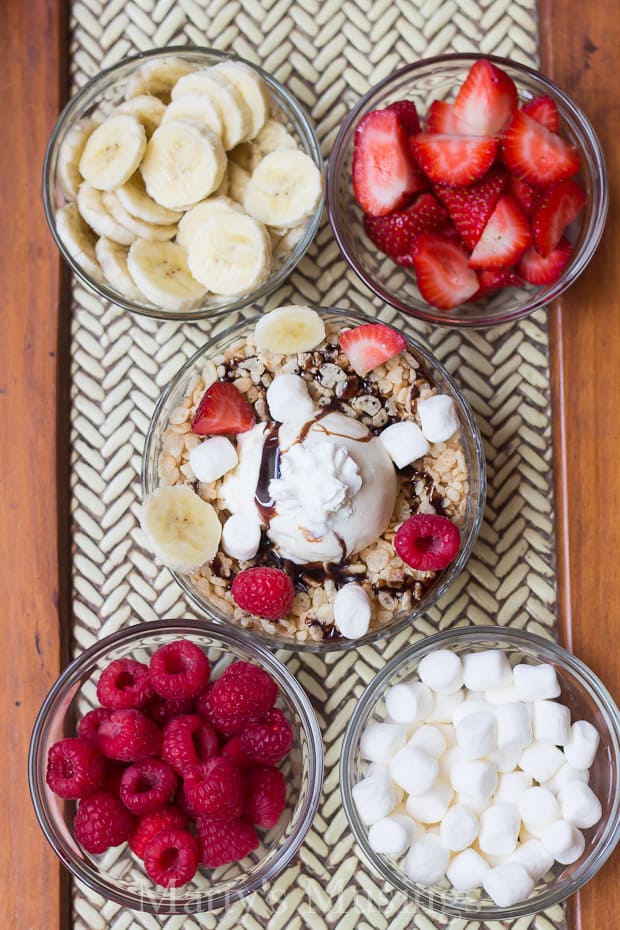 Since my kids are getting older (the youngest is 16 and the oldest is 26!) I invited my great nieces and nephew over for an end of summer fun/back to school celebration.
The kids used to call me Auntie M but most of the time now it's just Marty and I'm good with that.
Usually it's, "Marty, can I have some crackers?" (Emma)
"Marty, can I play cars?" (Will)
"Marty, Carson (the puppy) scratched me." (Madison)
Sometimes I really miss those days with littles ……and sometimes not so much!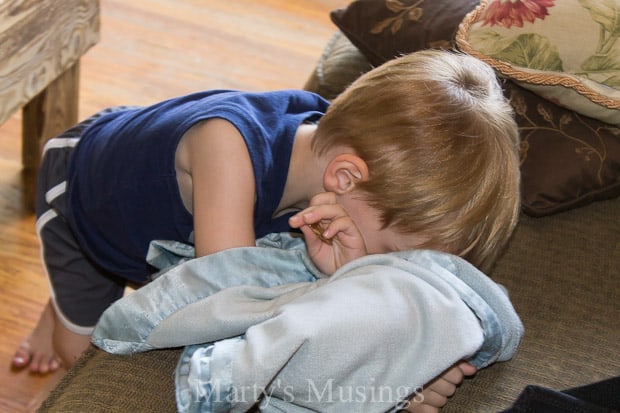 Will was having a pretty standard three-year-old kinda day (wouldn't eat his lunch) so Emma and Madison were my helpers.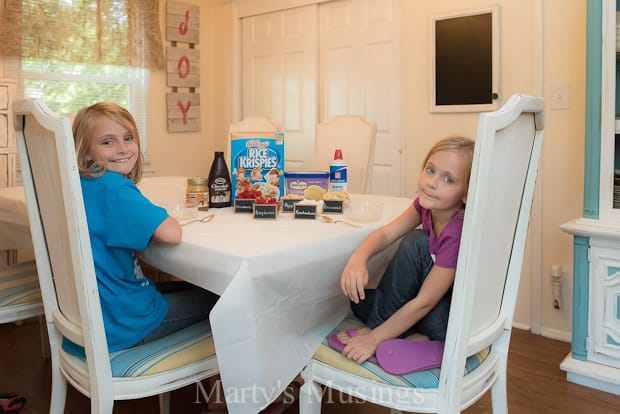 I think this look was stop talking and hand over the goodies!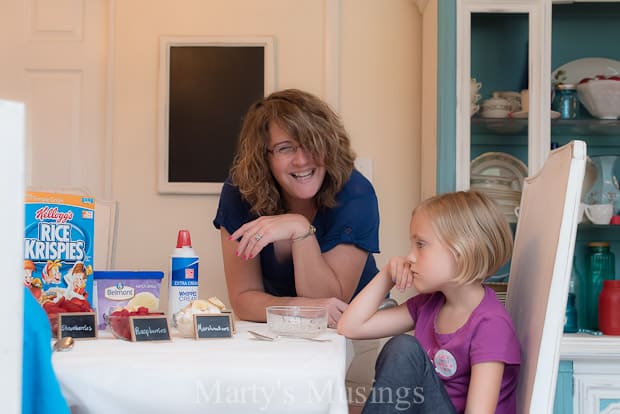 I always like to concentrate on the company when I have family over but there's nothing wrong with adding a bit of pizzazz to the event like these mini chalkboards.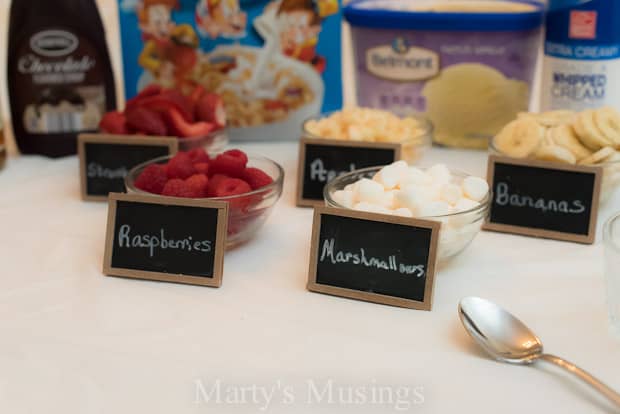 But since I'm also a wise mother I also used a plastic dollar store tablecloth! No worries, no fuss!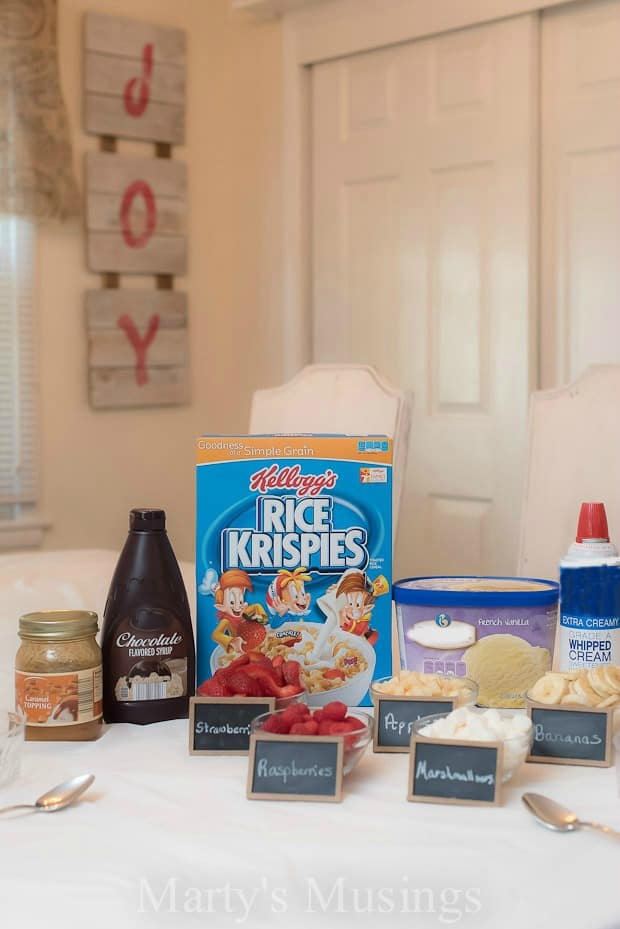 Here are my tips for a simple end of summer fun party/back to school get together for kids (and adults, too!)
Start with a bowl.
I discovered a few months ago that I adored the combination of Rice Krispies® and ice cream when I made this amazing ice cream cake.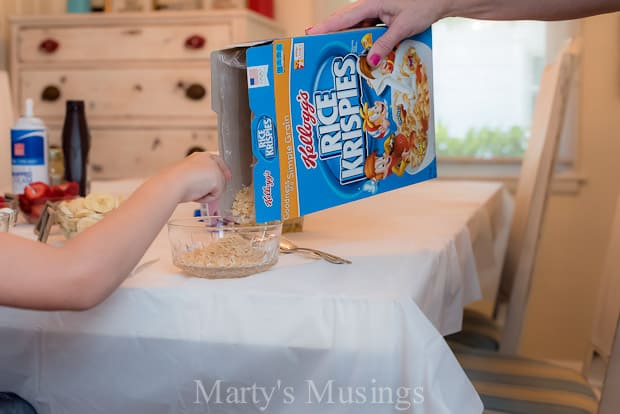 Pour in Rice Krispies®.
Since most kids love a hands on experience as this is probably the best part!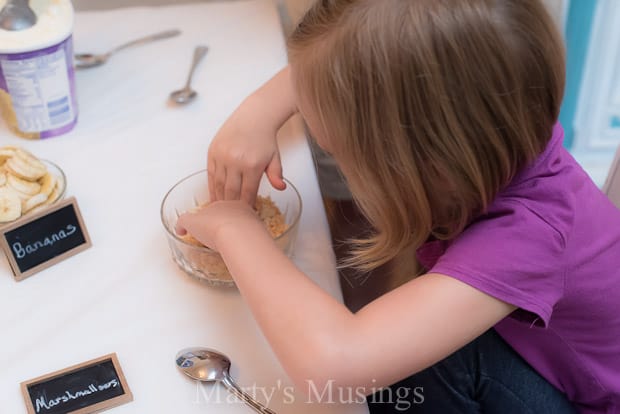 Add a scoop of ice cream or yogurt.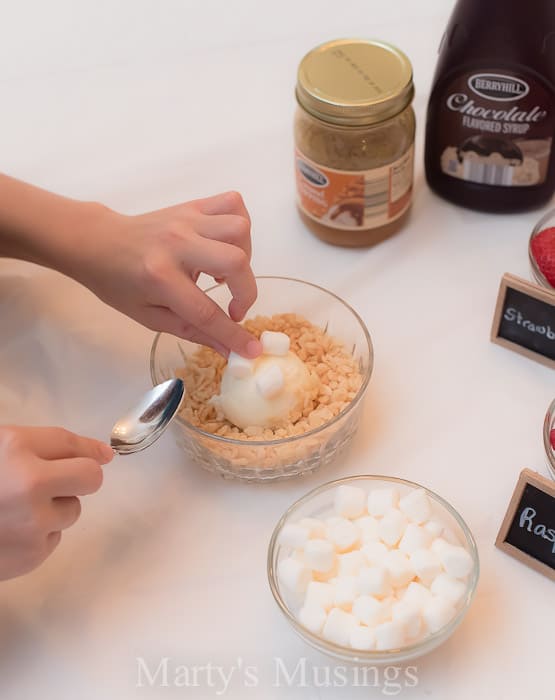 We chose vanilla but you could offer a variety of flavors.
Top with your favorite fruit and toppings.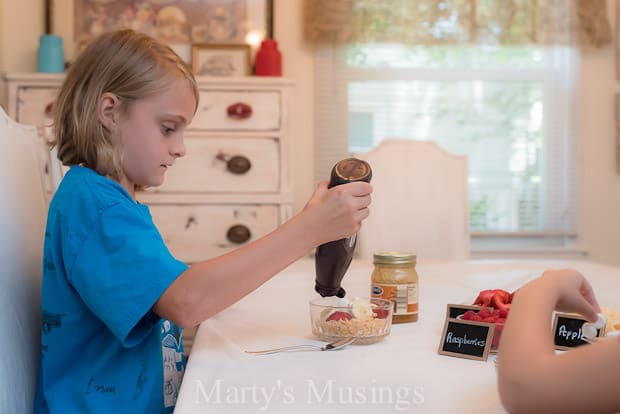 We used fresh fruit but you could also use canned to save some time or even mix both.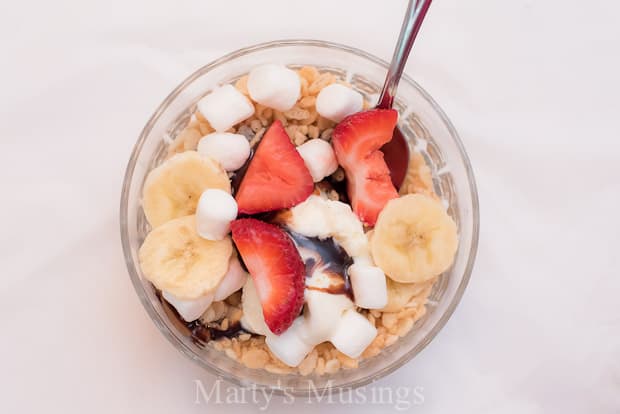 Enjoy!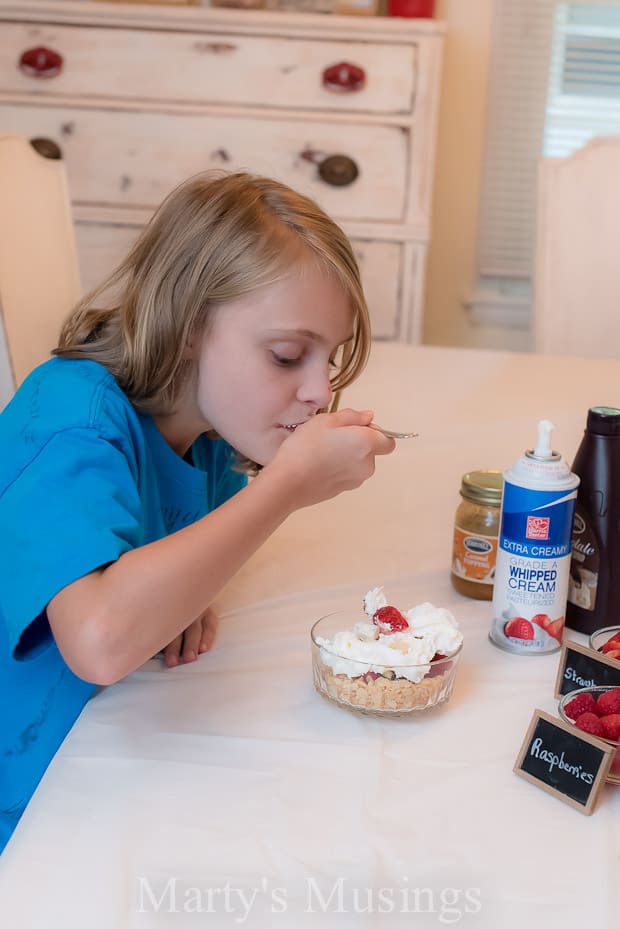 The fun thing about this idea is you can tailor it to your family or event.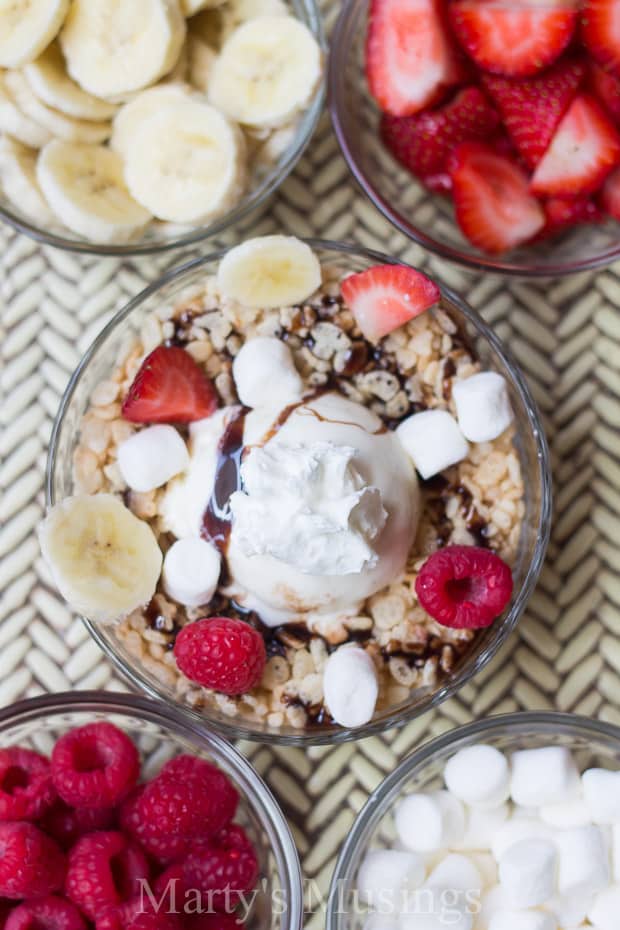 If your family eats a bit healthier include more fruits and leave off the chocolate (but not the whipped cream, of course!)
Just don't forget that Rice Krispies® crunch!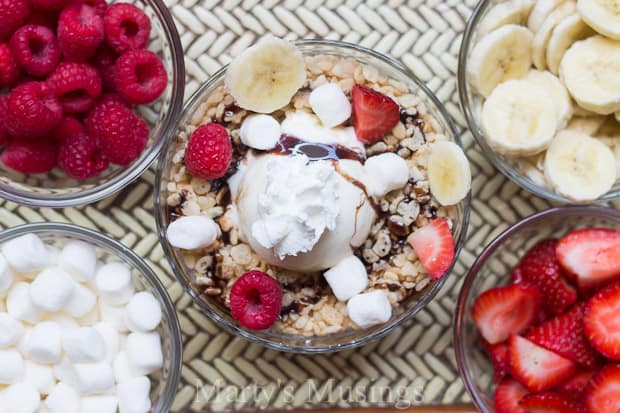 We had so much fun with our little get together that when I kept the kids the next day we did it again!
Did you see my homemade Rice Krispies® Treats for Easter?
You can also find Rice Krispies® on Pinterest, Facebook and Twitter.
Kellogg Company sponsored this blog post. The opinions and text are all mine.
'); // ]]>