Inexpensive Christmas Decor
This post may contain affiliate links which won't change your price but will share some commission.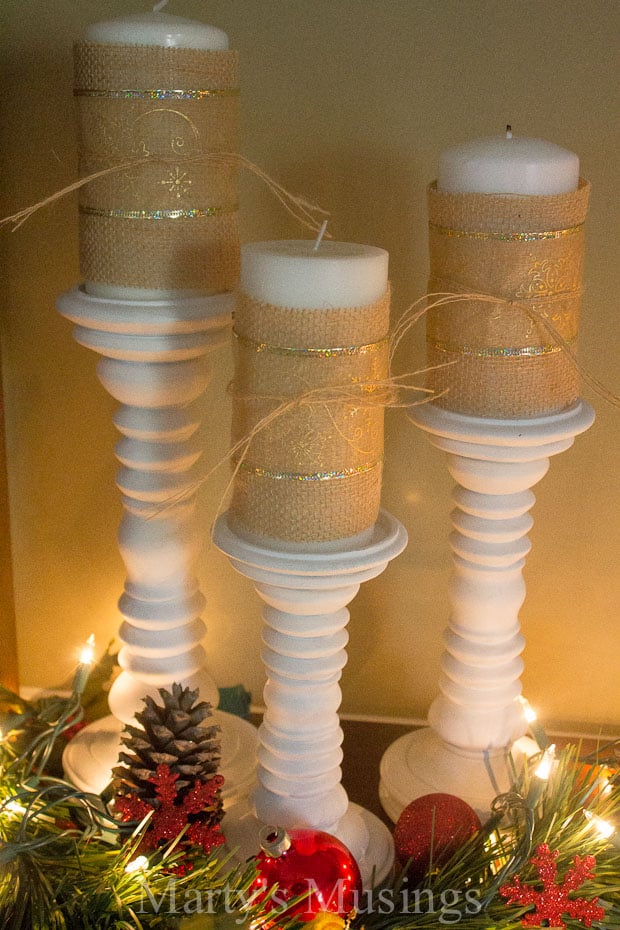 We have lived in our home for 22 years and have watched both our family and home transform over the years. From one child to two, then add in three adopted siblings. Watch a daughter get married and leave home and a son go away to college. Changing rooms and purposes and hearts in the process.
Our home is evidence of the love we pour into our family, the struggles, joy, heartache and grace.
With every home project we tackle we make memories and experience life together. As we find solutions to problems (both in our physical home and the craziness of relationships), we allow our children to observe and experience problem solving and compromise. Thank you to all those readers who enjoy and visit our home projects and also allow us to share our hearts with you.
On to our mantel problem. The problem? No mantel! No fireplace. No nothing. The solution for me (as I discovered with our fall decor) is to decorate the top of our piano like a mantel with some inexpensive Christmas decor.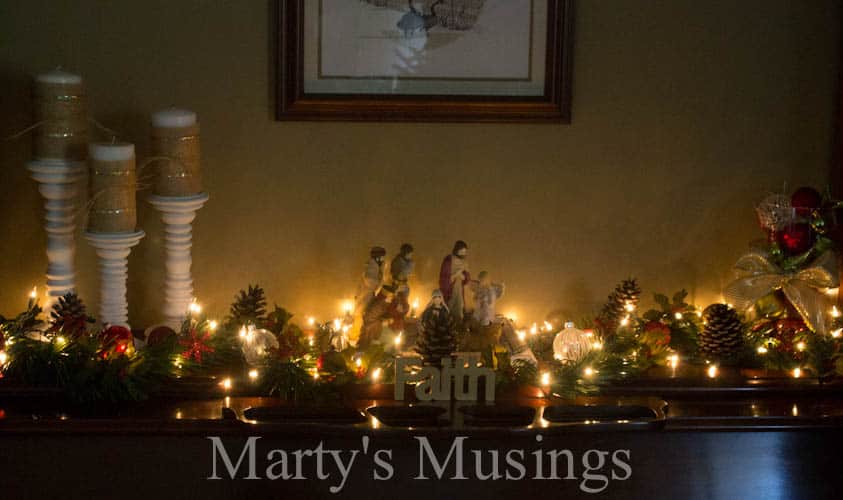 This year I totally redid my "mantel." Usually I take my nativity collectables and let the kids just arrange them in any old way. Not this year!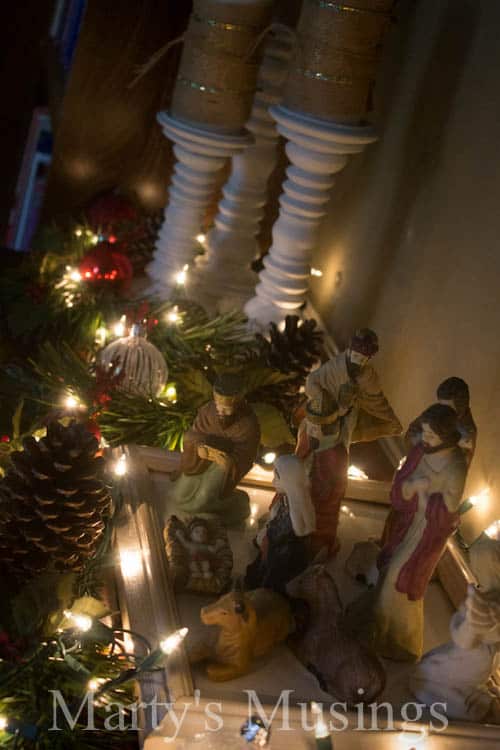 I chose my favorite nativity set and used them as the centerpiece, setting them inside an empty picture frame.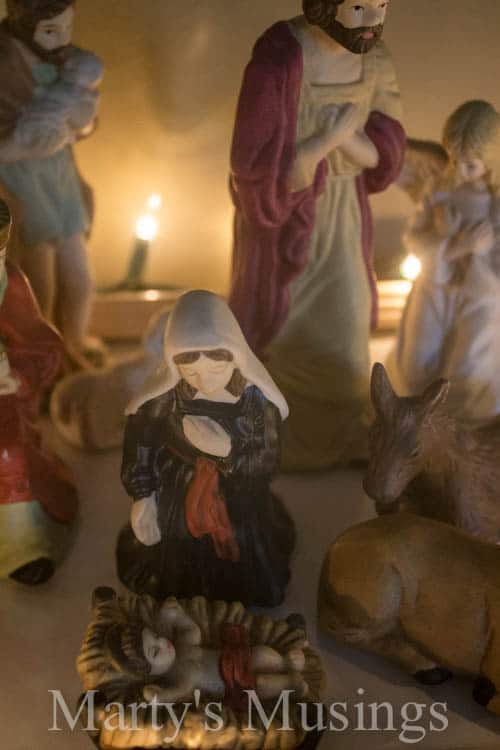 At one end of the piano I used one of the many glass containers we had for Rachel's wedding and filled it with ornaments and tied it with a bow.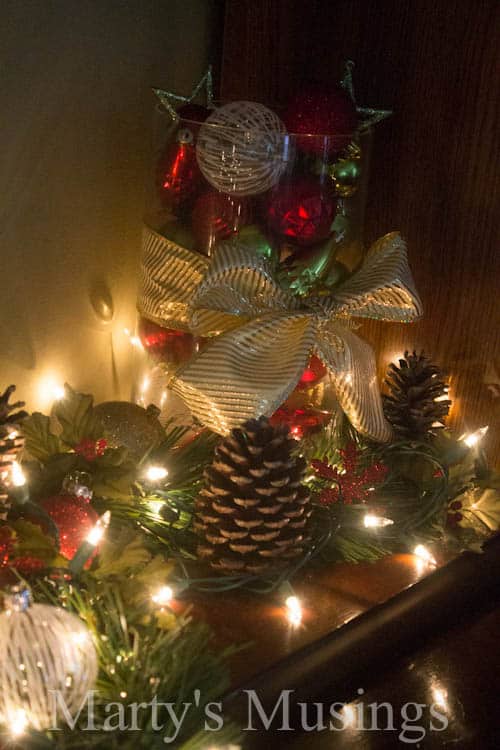 Surrounding the main pieces was greenery with pinecones I sprayed with Glitter Blast by Krylon.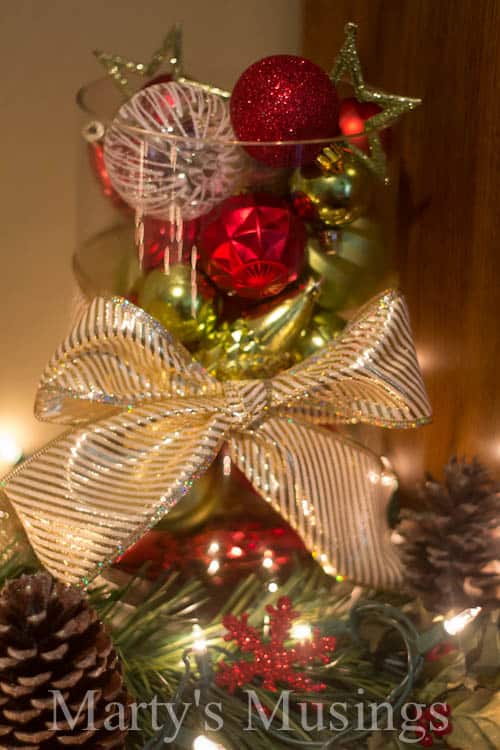 If you look at this post you'll see these exact candles, stands and burlap in my fall decor. I changed the ribbon and that was it! They fit in perfectly!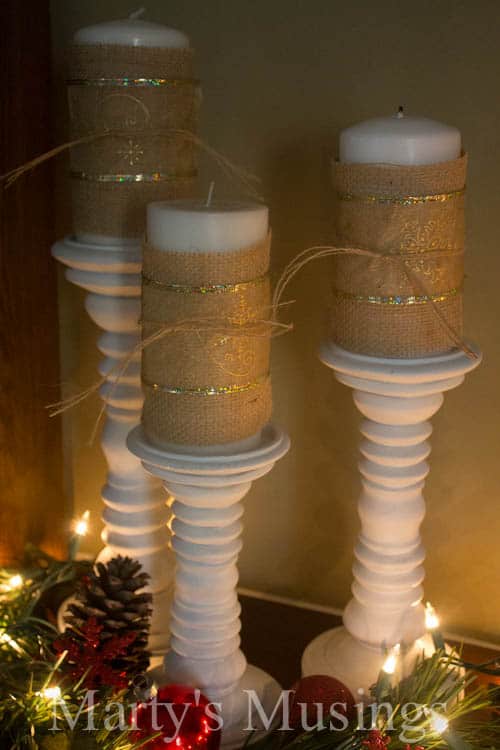 I bought a ton of these wooden words at Michael's one year after Christmas for $.10 each and sprayed the word faith with the glitter spray to give it a little bling. I like bling. Can you tell?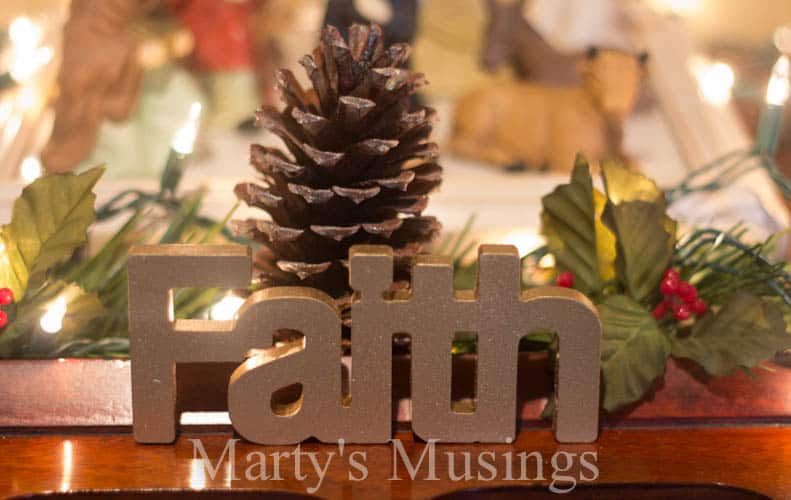 Other than the glitter spray (60% off coupon at JoAnn's) and a strand of lights (NOT on sale. Sad.), I didn't buy anything new for my "mantel." I just pulled out all my Christmas supplies and started throwing things together. I love the result (won't tell you how long it took, though) and it filled my need for creativity and frugality at the same time!
How do you save money on Christmas decorating?
Would you like to see more of my favorite Christmas projects? Here's my 2013 Christmas Home Tour,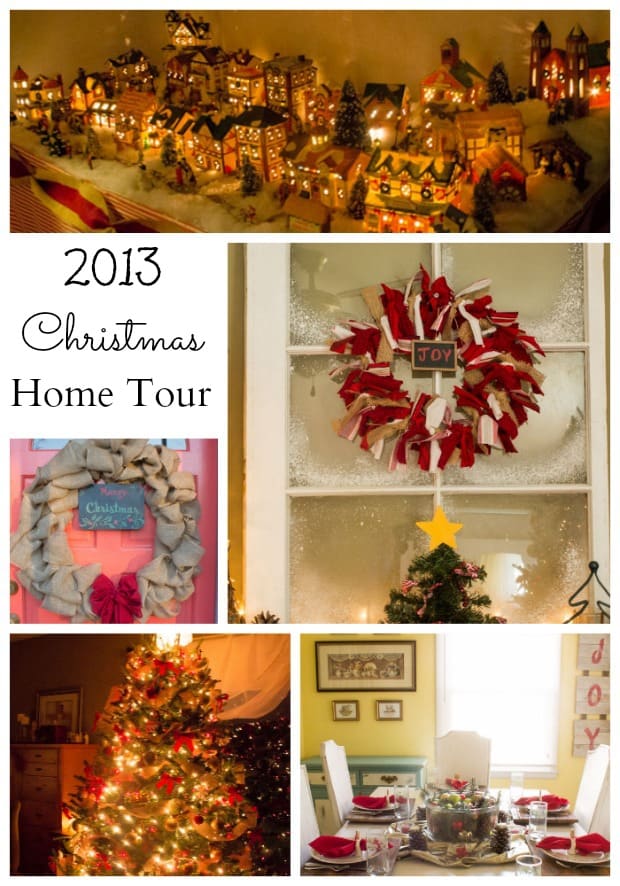 my fence board Christmas tree,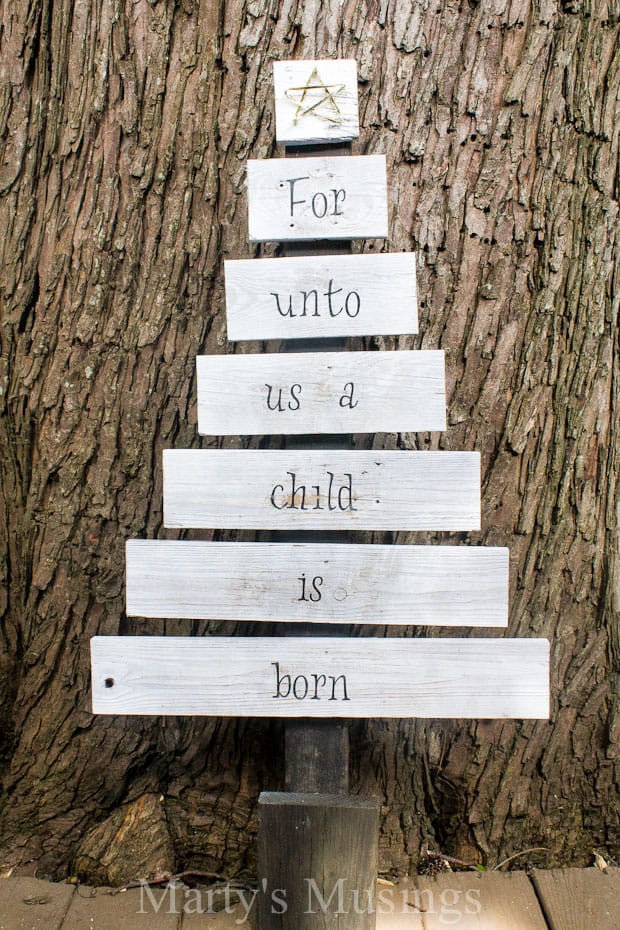 and my rustic Christmas tablescape.