Peeling Wallpaper Tips: What to Do? Ask Tim!
This post may contain affiliate links which won't change your price but will share some commission.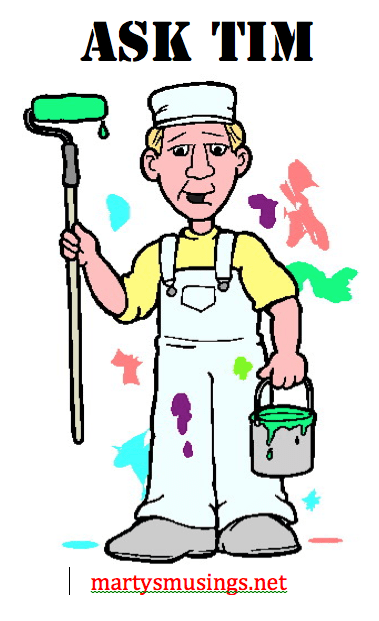 Here's the latest question about peeling wallpaper for my DIY/fixer upper husband:
How about what to do with peeling wallpaper in the bathroom? Should I invest in wallpaper glue or can I just stick it back with Elmer's? Same question with linoleum that is peeling up from the edges allowing water to seep to the floorboards underneath. Do I need to yank it up farther and check out the damage or can I just glue it down (and with what should I do this?). Also it's pretty curled.- suggestions on getting it to lay flat once I apply adhesive?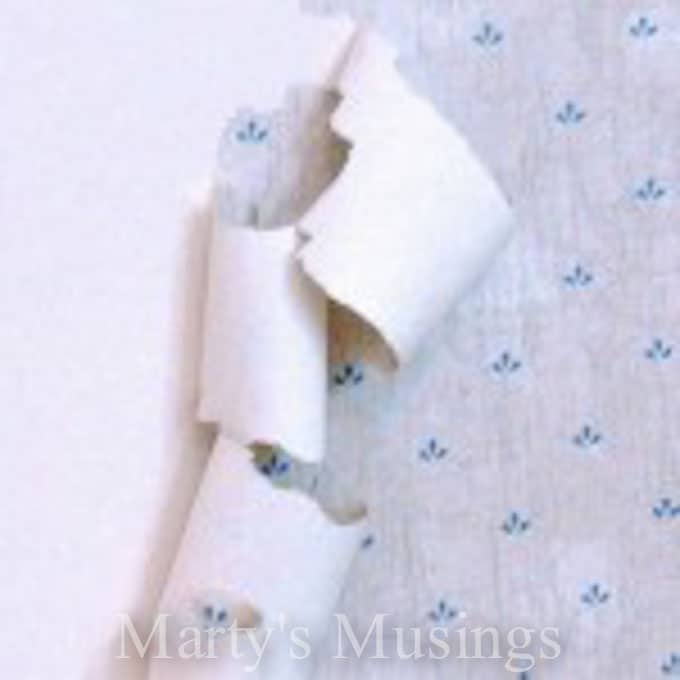 The biggest problem in bathrooms is moisture and proper ventilation. If you don't have an exhaust fan of some sort, I would highly recommend one. That helps the wallpaper issue, which I'll expand on in a bit.
At floor level, you still have a water issue. Here, it is imperative that you locate the source of any possible leaks. Without seeing your specific space it is hard to diagnose, but there are three potential problem sources; the sink, the toilet, and the tub/shower. Any one of these can create a problem with the linoleum.
I actually have a similar issue to deal with in one of our baths. The shower kit I installed years ago is now allowing water to escape outside the tub, down the wall, and under the vinyl flooring. In my case, I'm looking at removing the shower doors, the kit, the tile behind the kit, all the tile in the bathroom, re-sheet rocking with green-board, replacing the rotted flooring and cabinet, and…well, you get the idea. Yuck. Bottom line is if you just fix the floor without determining the cause, you're just applying a band-aid.
Let's talk about mold as well. You might want to go to a home improvement store and buy a mold test kit ($10). Mold can be a real problem and even cause serious health issues. If you're not comfortable doing that, or are very serious about mold issues, consult a mold abatement specialist in your area. Again, you must resolve any leak issues first.
Back to the wallpaper. Once you solve the moisture issue, fixing the wallpaper with glue or Elmer's is an easy call…get the wallpaper adhesive.
As a painter, I've seen all kinds of things used to re-seam wallpaper; super glue, Elmer's, Gorilla glue, Liquid Nails, caulk, and even double-sided tape. All of this is a real problem if you're the one removing the paper. Sheet rock damage and subsequent repair is automatic. If you don't think you'll be the one removing the paper, ever, grab the Elmer's…but you didn't hear me say that!
Best of luck, and remember, "water always wins."
Tim