Filled with pantry staple items and inexpensive meat, this Slow Cooker Beef and Vegetable Soup is both delicious and hardy for the whole family!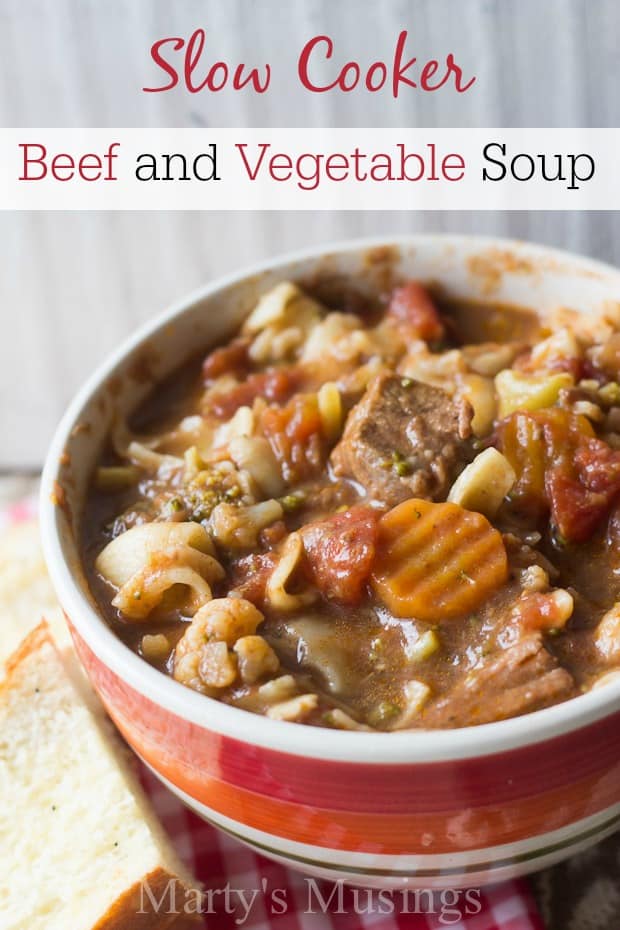 I am constantly on the search for new soup recipes, especially for the slow cooker.
There's nothing better to me than piling all the ingredients in the cooker in the morning and smelling the delicious aroma all day long while I work (or run errands or answer questions or a myriad of other things.)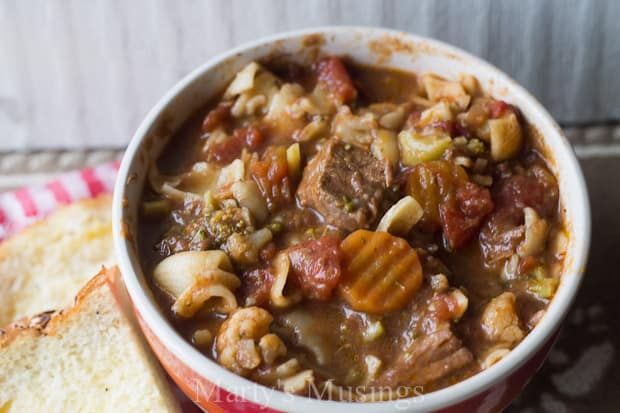 You've heard me say my DIY husband has this silly requirement that it has to be 30 degrees or so outside before he enjoys soup.
He's only partly serious (he'll up it to about 40 degrees) but sometimes a girl just has to do what a girl has to do.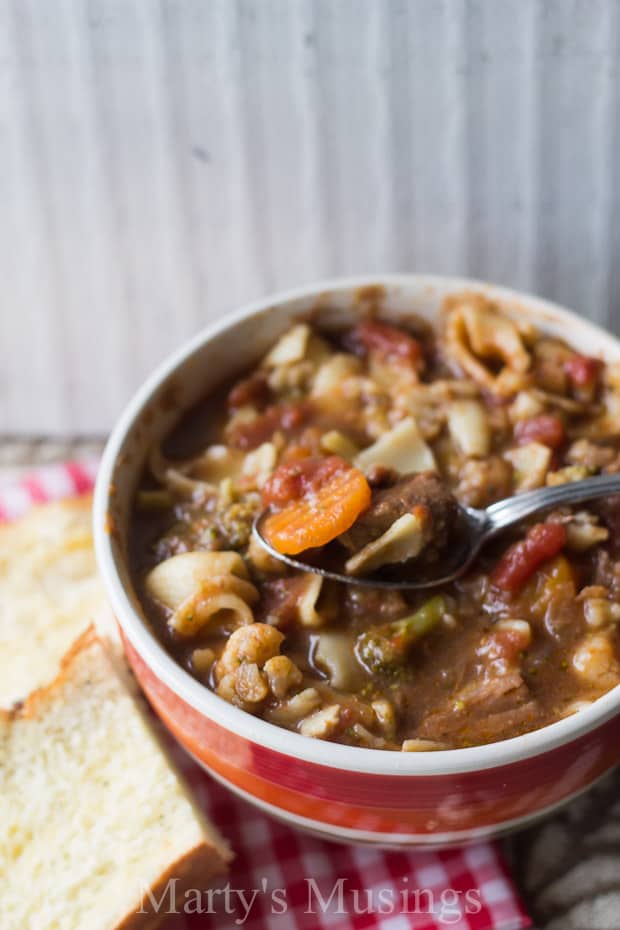 You know what I mean?
The Fix-It and Forget-It Big Cookbook is one of my favorite go to cookbooks.
Seriously, there are 1400 recipes in here! I think that should hold me for a while!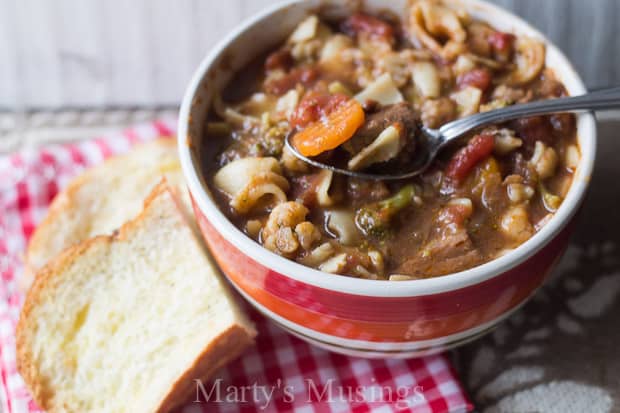 A thrifty hint with this recipe is using a cheaper cut of meat, such as stew beef, since the slow cooker tenderizes the meat as it cooks.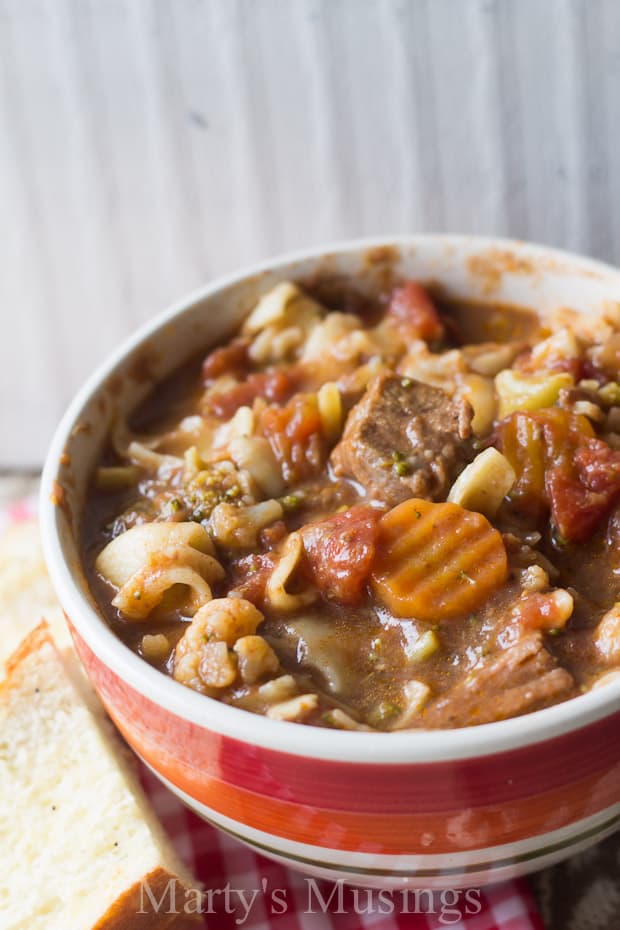 Add more water in this beef and vegetable soup if you want to stretch the recipe even further and add any of the spices your family enjoys.
Easy. Yummy. Enjoy!
Recipe Card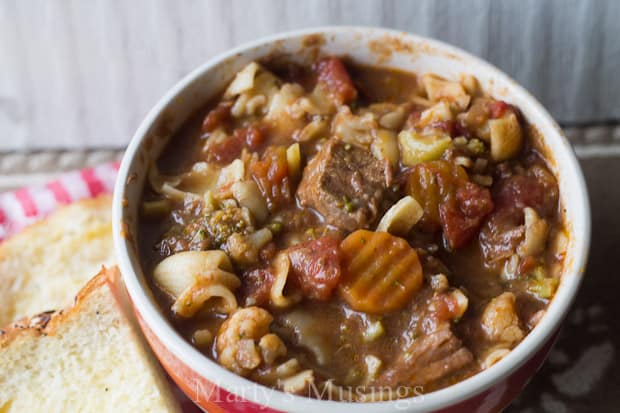 Slow Cooker Beef and Vegetable Soup
2015-02-10 13:58:35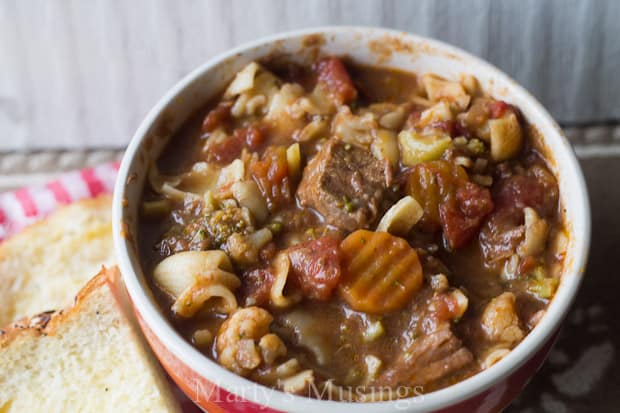 Ingredients
1/2 to 1 pound stew beef (or chopped round steak)
14 1/2 oz can diced tomatoes, undrained
8 oz can tomato sauce
2-3 cups water
1 envelope dry onion soup mix
10 oz pkg. frozen vegetables, thawed
1 cup uncooked pasta
Instructions
Combine meat, tomatoes, tomato sauce, water and soup mix in slow cooker.
Cover and cook on low 6 hours (or high 2-3 hours).
Turn to high and stir in vegetables and noodles. Add additional water if soup appears too dry or thick.
Cover and cook on high for 30 minutes or until vegetables and pasta are done.
Notes
The slow cooker tenderizes tougher cuts of meat so using a less expensive cut is acceptable.
If you want a thinner soup add 3 cups of water. For thicker brother just add 2 cups.
Any kind of pasta or noodles will work.
Marty's Musings https://www.martysmusings.net/
Here are
more great ideas
for you!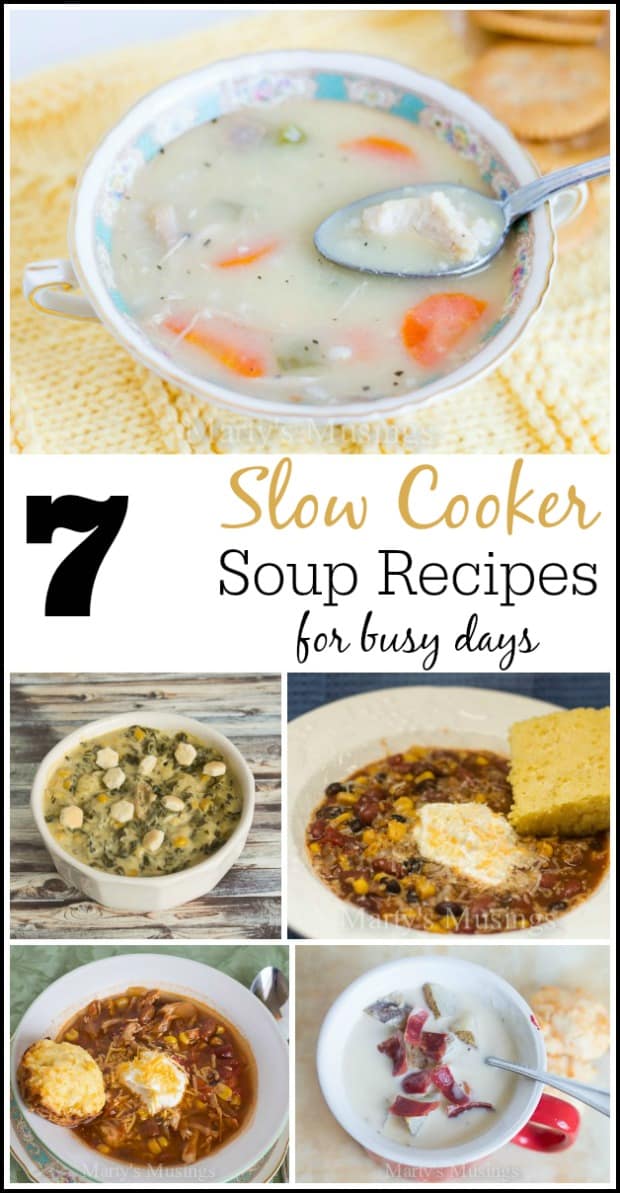 This post contains an affiliate link.
Want thrifty home ideas you can do yourself?
Sign up and get my FREE guide: 5 Easy Ways to Decorate Your Home for Practically Nothing!