When I was asked by Country Crock to share a favorite family casserole I started thinking about my history with casseroles. (I know, fascinating subject isn't it?)
If you're from the south y'all know about casseroles. They're at every potluck dinner and many family meals.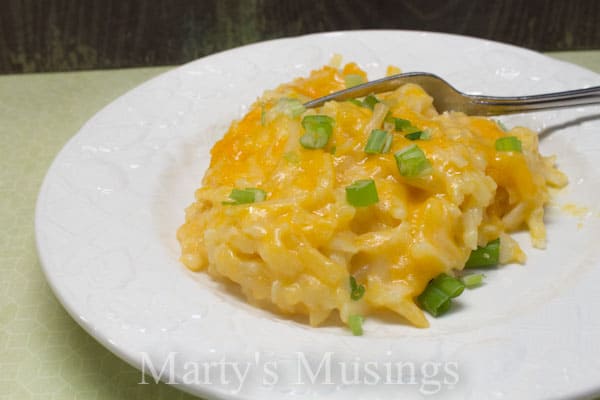 Dictionary.com says a casserole is a "noun 1. a baking dish of glass, pottery, etc., usually with a cover. 2. any food, usually a mixture, cooked in such a dish. 3. a small dish with a handle, usually used in chemical laboratories. verb 4. to bake or cook (food) in a casserole.
Are you like me? Did you receive those lovely 9×13 dishes for your wedding? I think my husband would say some of my cooking experiments qualified for definition number three (used in chemical laboratories.)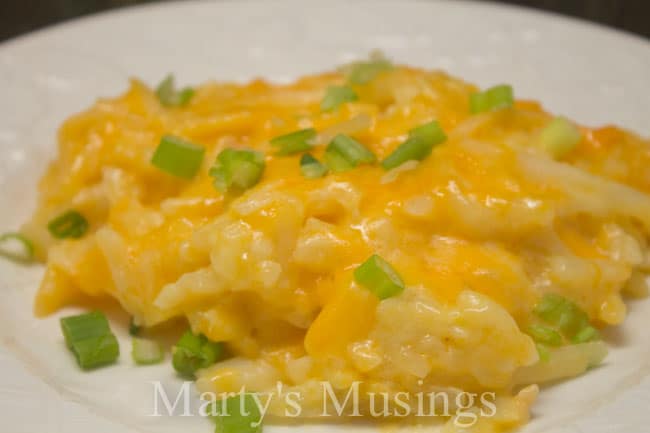 So today, my friends, we're going to casserole (verb) a casserole (noun) in a casserole dish.
Except we're actually going to use the slow cooker because I think it's easier. And the smell starts wafting through the house earlier.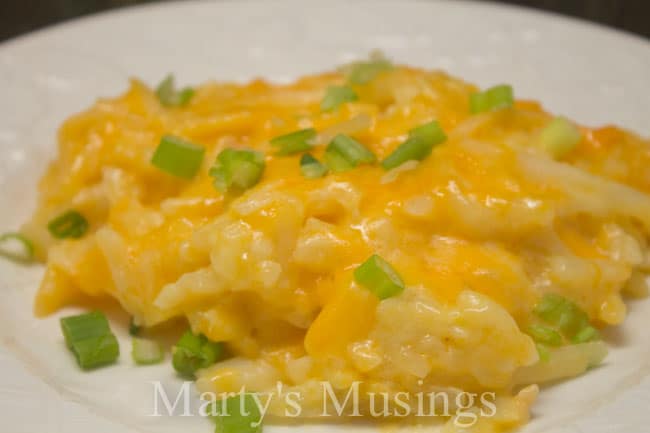 Slow Cooker Cheesy Potato Casserole
2013-04-29 17:25:56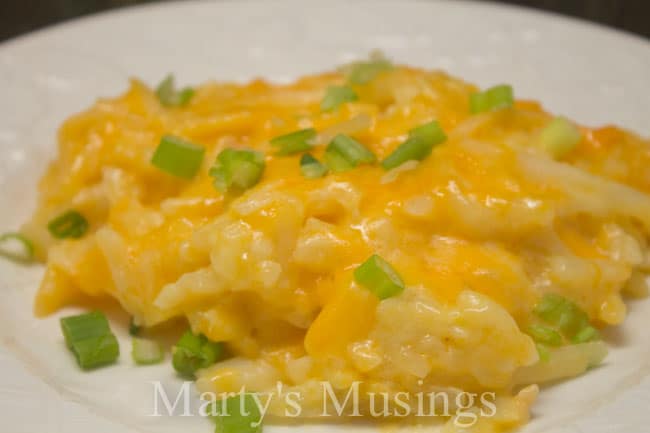 Serves 8
Simple recipe with 5 ingredients. Throw it in the slow cooker and you're done!
Ingredients
1 26-32 oz. bag frozen shredded hash browns (thawed)
1 stick of Country Crock spread, melted
1 can cream of chicken soup
1 8-oz. container sour cream
2 cups shredded cheddar cheese
Instructions
Mix together Country Crock spread, cream of chicken soup, sour cream and cheese.
Fold in hash browns and combine well.
Pour into slow cooker and cook on low for 4 hours.
Notes
This is such an easy recipe and works well in the slow cooker for a relatively short amount of cooking time.
Marty's Musings http://www.martysmusings.net/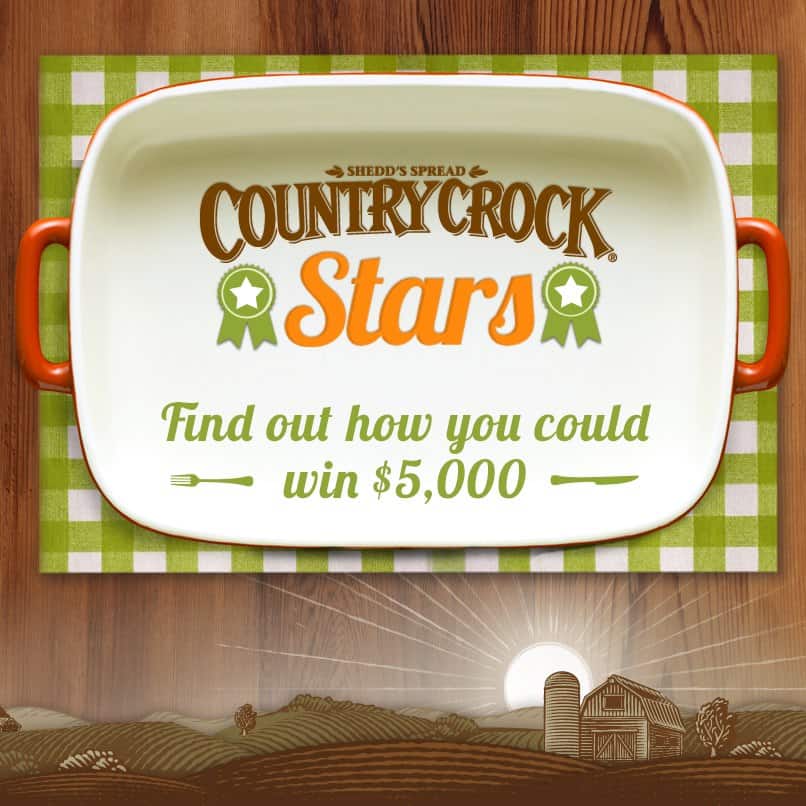 Country Crock Stars is featuring a facebook contest with some great prizes. Here are the details:
Share a photo of you with your favorite casserole and tell us in 100 words or less how you demonstrate your creativity and resourcefulness. Three finalists will win $5000 and a trip for two to New York City. Twelve semi-finalists will win cookware.
All you really need to do is go down to the nearest pot luck and grab a few shots.
I sure do love my slow cooker, evidenced by my White Chicken Chili, Lasagna, and Taco Soup. I'd love it if you'd browse my food recipes as your leisure.
I was selected for this opportunity as a member of Clever Girls Collective, and the content and opinions expressed here are all my own.


Linking with: Balancing Beauty and Bedlam, Stone Gable, Balancing Beauty and Bedlam