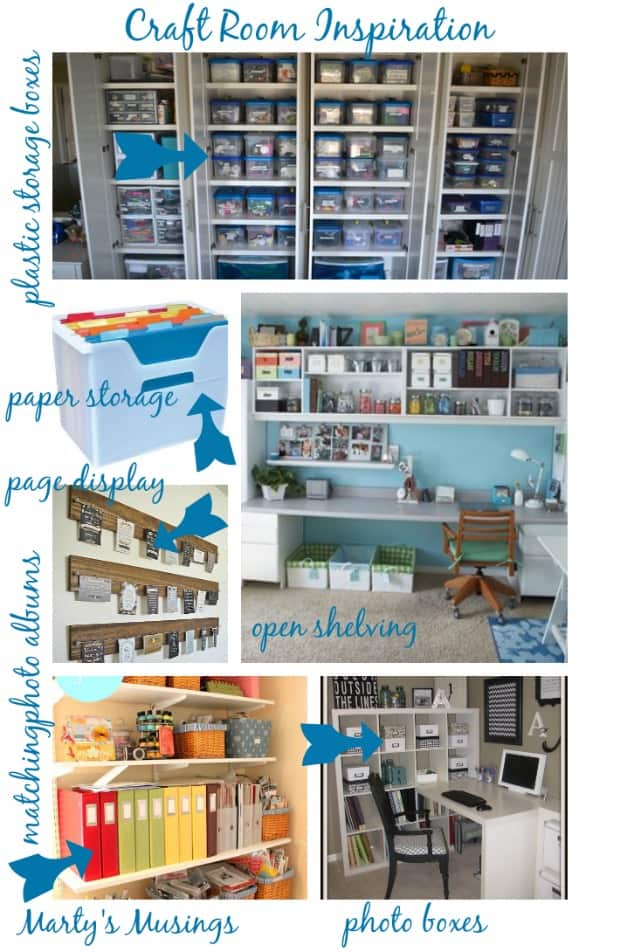 Want to see how close I got to my inspiration? Here's the reveal of my new craft room!
At the beginning of the new year, when I decided my word for 2014 was simplify, I went on a cleaning/organization spree in my craft room.
I wasn't happy with the way the room was functioning. Since I have started blogging full time as a source of income for our family, I no longer have much time to scrapbook. My scrapbook room became a craft room with blog projects in baskets and shoved in closets.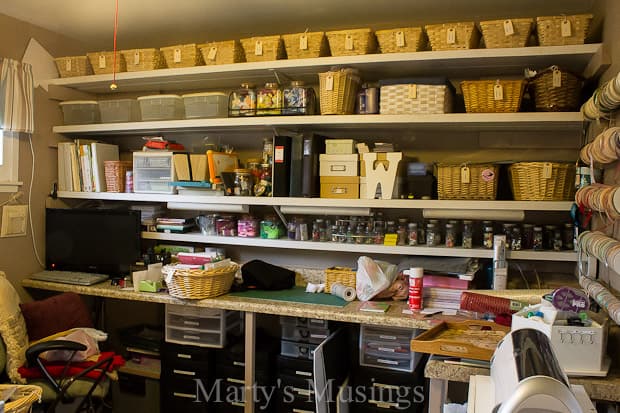 I don't function well in chaos and disorganization.
I needed an organizational intervention and some craft room inspiration!
You may remember this post where I told about my paper storage. I love all things paper. I get inspired just looking at the colors and patterns and letting them encourage me to create, not only scrapbook and Project Life pages but craft and home decor projects.
When I designed the room I was thrilled to find these cubbies at Goodwill for $10 each. I believed they would work perfectly for storing my 12×12 paper.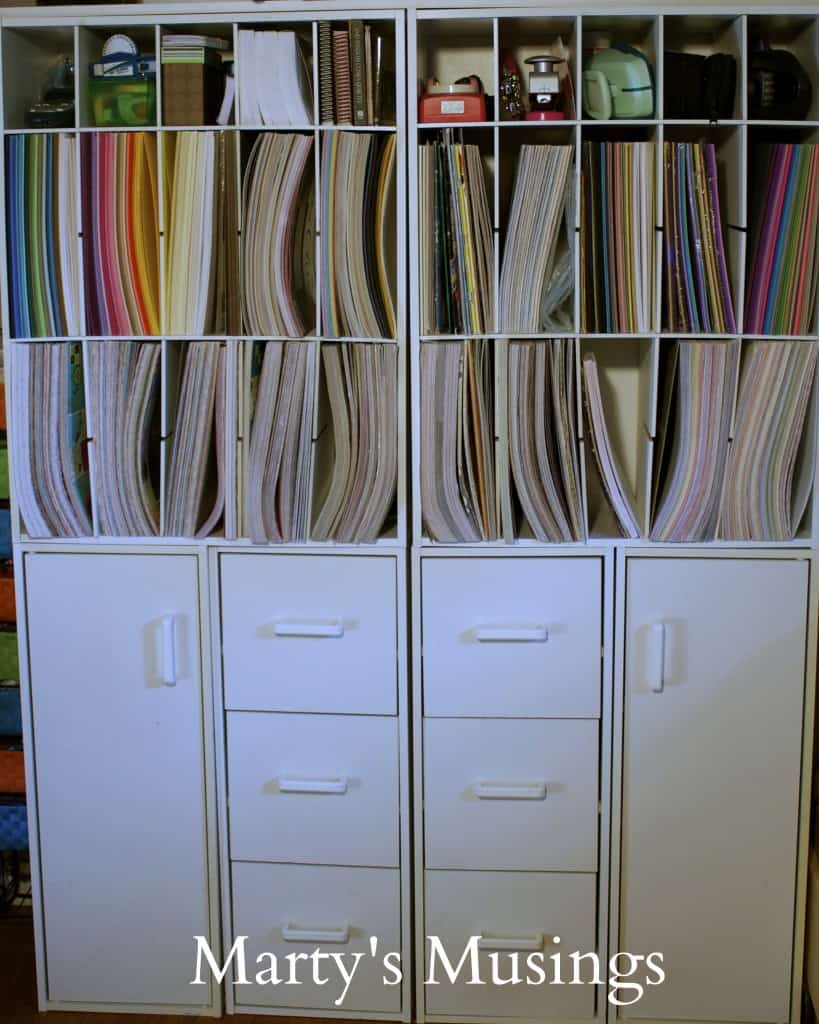 I was wrong! They flopped from side to side and the only solution I came up with was to cut wrapping paper tubes to hold up the paper.
It was ugly.
So the starting point for my craft room makeover was finding a solution for paper storage.
If you take a look at my inspiration board above you'll get a hint as to what I found as well as much of the inspiration I used in this reorganizing project.
I also filled up two boxes with paper, stickers, albums, scrapbook magazines and miscellaneous stuff! It's on Craigslist here if anyone is interested!
I'm putting the finishing touches on my room and hope to share it with you soon! You can follow me on Instagram to see my progress!
Need more inspiration for your own craft space? My Pinterest board is chock full of rooms and ideas that will delight you!
Want to see how close I got to my inspiration? Here's the reveal of my new craft room!
If you want to see more of my old scrapbook room take a look here.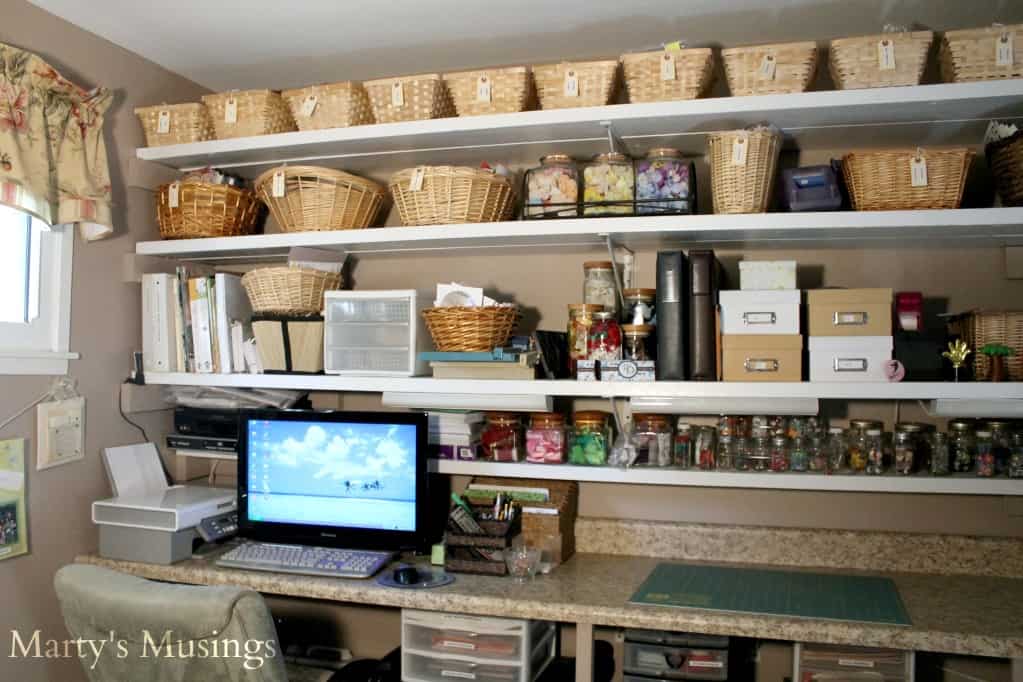 You can see how I store my ribbon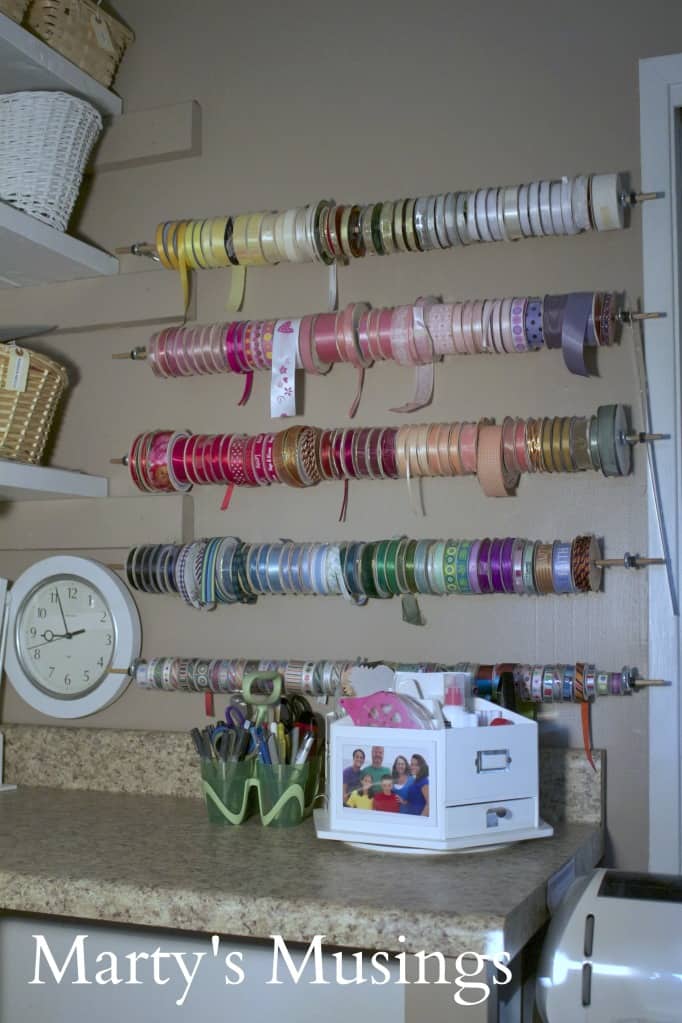 and the way I organize and store my photos and albums.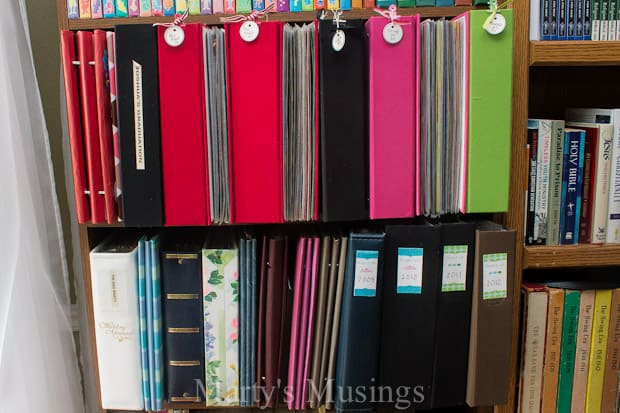 For original sources for inspiration board:
The Organized and Inspired Scrapbooker by Wendy Smedley