Mason Jar Ideas for Crafts and Video
This post may contain affiliate links which won't change your price but will share some commission. Read more here.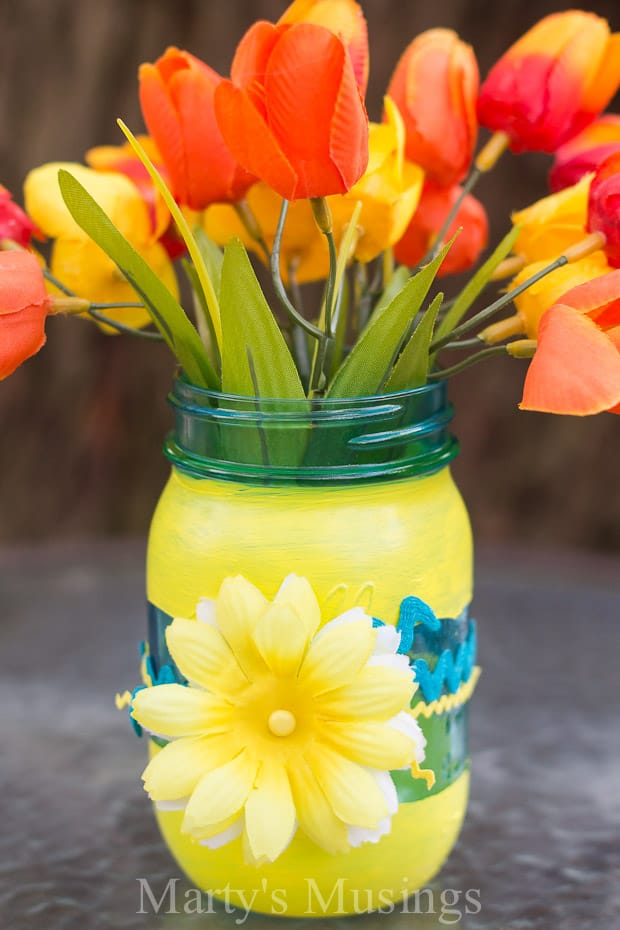 Is there anyone who hasn't fallen in love with mason jar ideas for crafts?
I mean, they're everywhere!
For this month's Crafty Hangout we were allowed to pick whatever type of Ball Mason Jars we wanted and brainstorm using them for a craft project.
I chose the heritage blue (since my kitchen is blue and yellow) and created a simple project out of supplies I had easily available in my newly transformed craft room.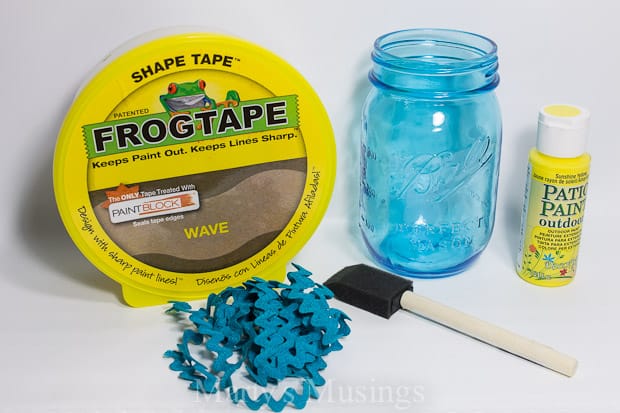 For me, I love to just grab some paint, ribbons and embellishments from my stash and see what I can come up with!
Here's a closeup of the finished project, but you can see all the details in the short five minute video below.
Plus, if you want to get a sneak peek at my craft room you can see the bold new accent wall we painted!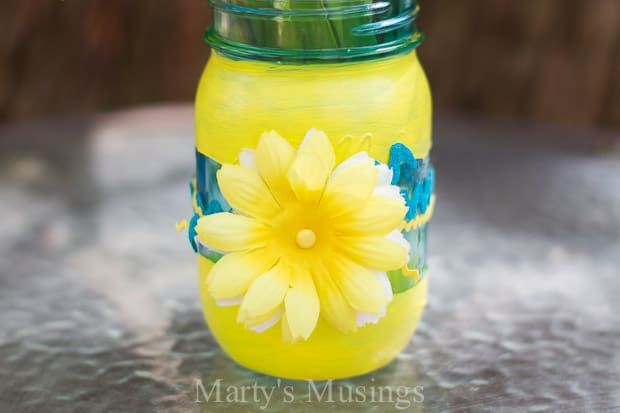 Several bloggers have joined the challenge to create something new and exciting with mason jars and you'll want to check out all of their videos at Crafty Hangouts.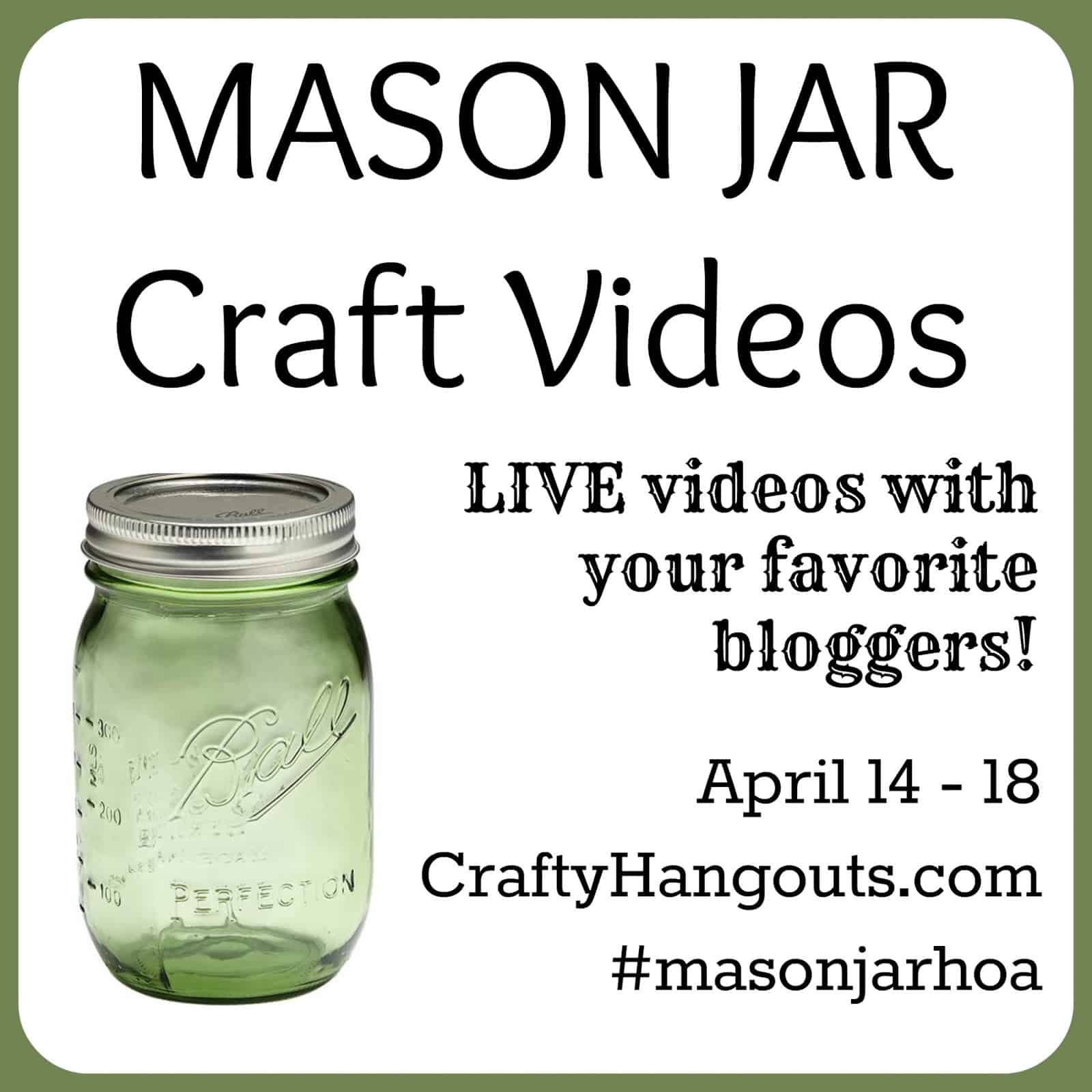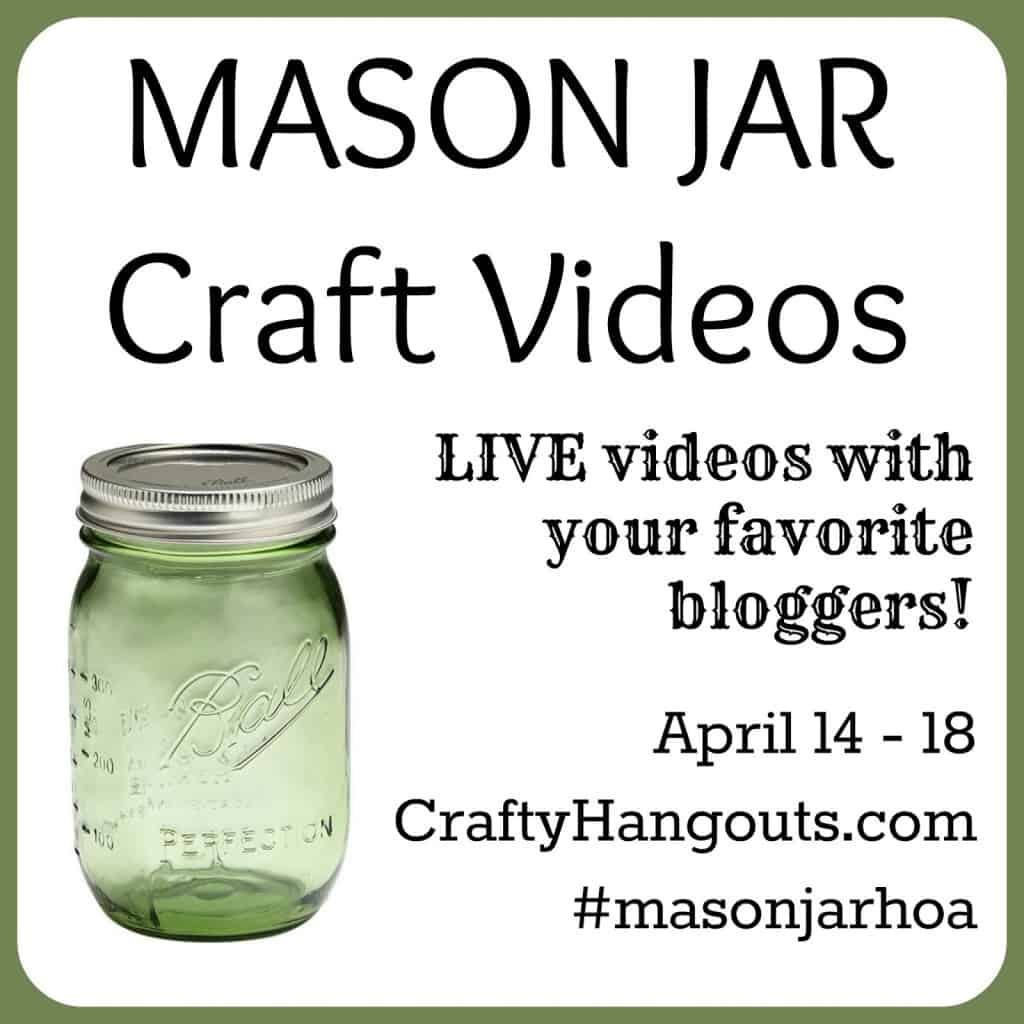 Disclosure: I was provided with product for my craft, but all opinions are my own.
This post contains affiliate links.
What else can you do with a Ball Mason Jar? My clever DIY hubby made a mason jar chandelier from a discarded brass chandelier with shades.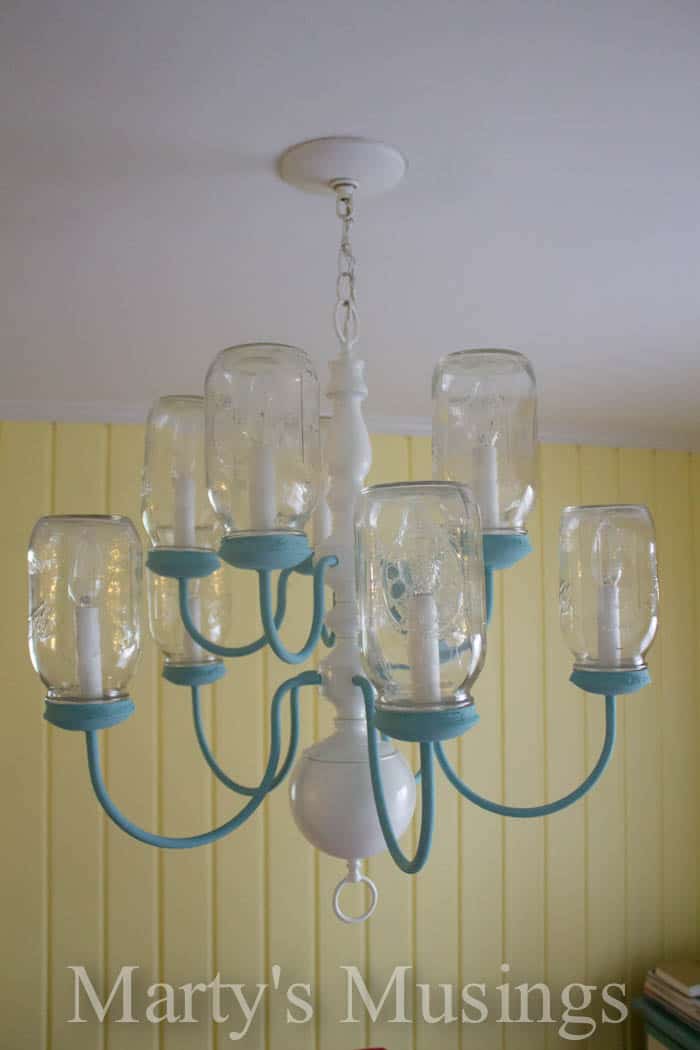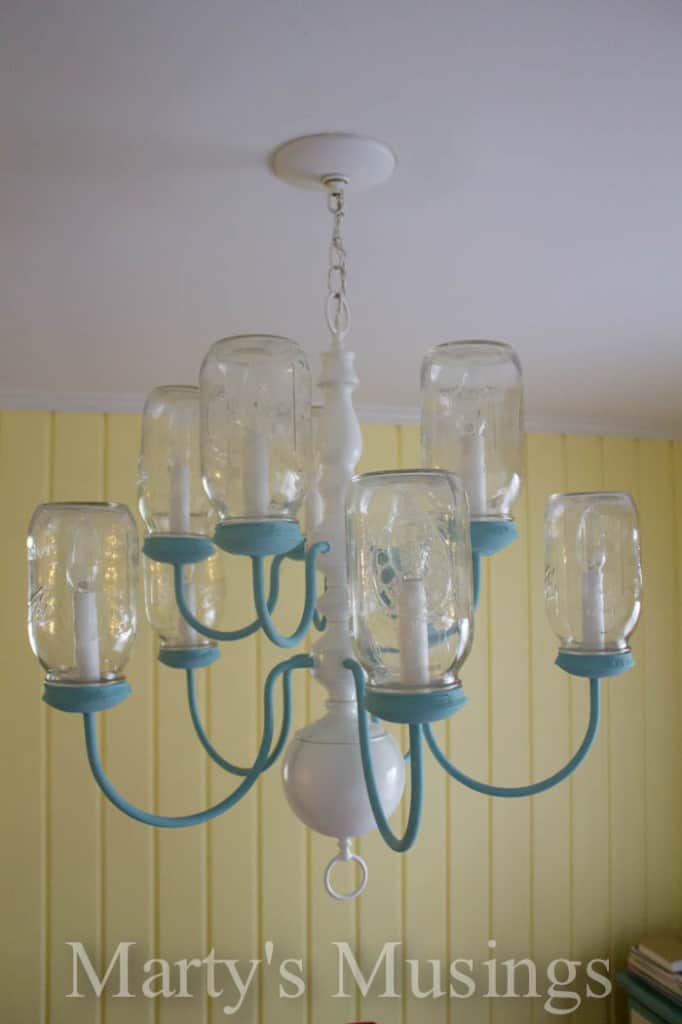 One of our favorite traditions is our family blessing jar using a special mason jar.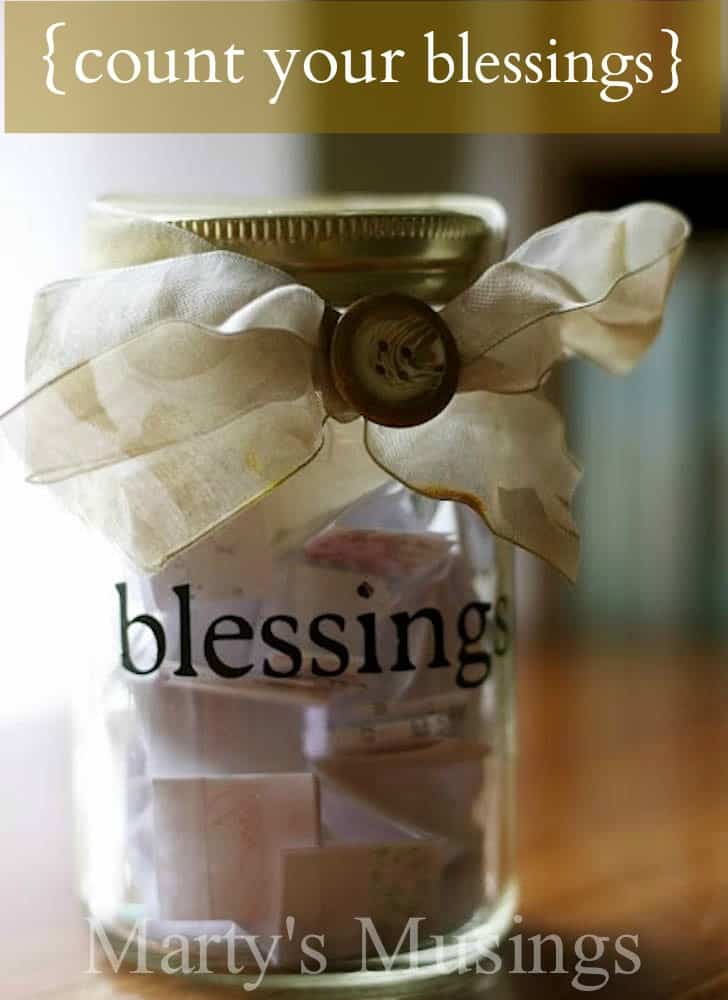 I have even shared ideas with gifts in a jar for teachers or friends using pint sized mason jars.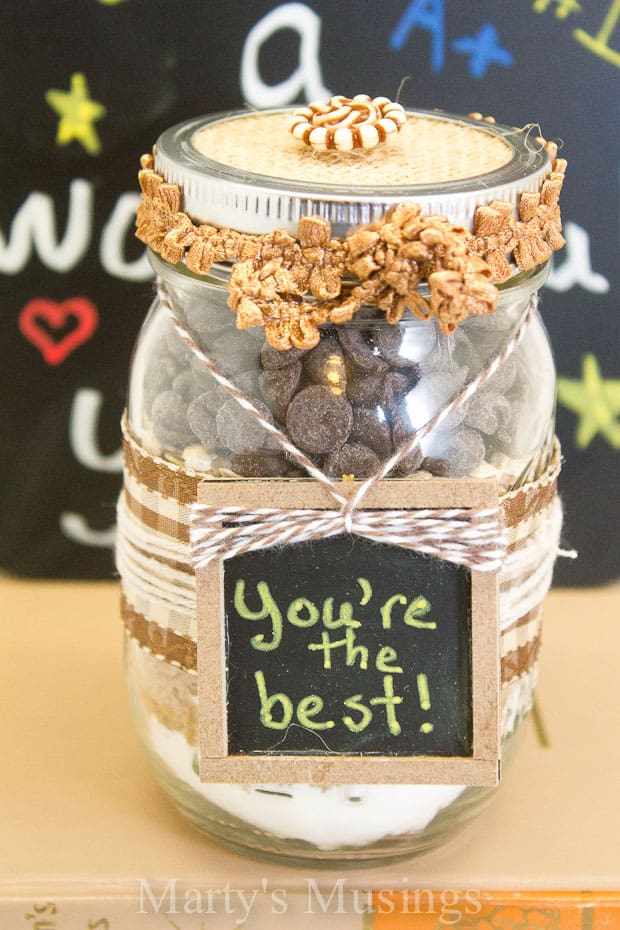 The jars are so versatile that I also painted some for a fun tablescape for kids.