Teenage Girls Room and Inspirational Scripture Wall
This post may contain affiliate links which won't change your price but will share some commission. Read more here.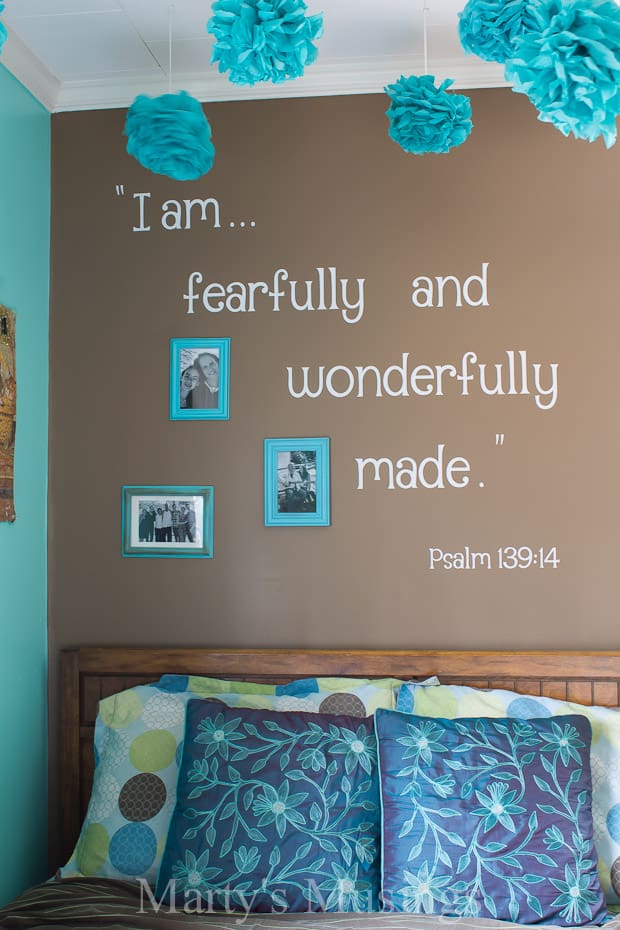 I have always loved surrounding myself with inspirational quotes and Bible verses, whether on a simple note card on a mirror or an altered mini clipboard by the sink where I wash dishes.
One of my favorite projects is my teenage girls room and inspirational scripture wall designed for my 16 year old daughter.
If you're not familiar with our family story here's just a bit of our history: we have two biological children and in 2000 adopted a sibling group of three children. When the children came into our home they were 15 months, two years and 10 while our bio children were 7 and 11.
Many years of heartaches and triumphs commenced with the decision to undertake a God sized task that He was clearly orchestrating. Our adopted children fought through attachment disorders, abuses of all kinds, neglect and wounds upon their hearts that could not be measured or understood.
As my youngest daughter has struggled with the normal teenage angst, coupled with deep hurts, I wanted her to be able to claim what God's word said about her so that whenever we were separated by life's trials she would remember her heritage as a child of God.
Psalm 139:14 is the verse I've claimed her entire life as part of our family: "I praise you because I am fearfully and wonderfully made; your works are wonderful, I know that full well."
She and I decided to use the brown accent wall in her aqua room, directly above her bed, to remind her day in and day out of the beautiful daughter she is.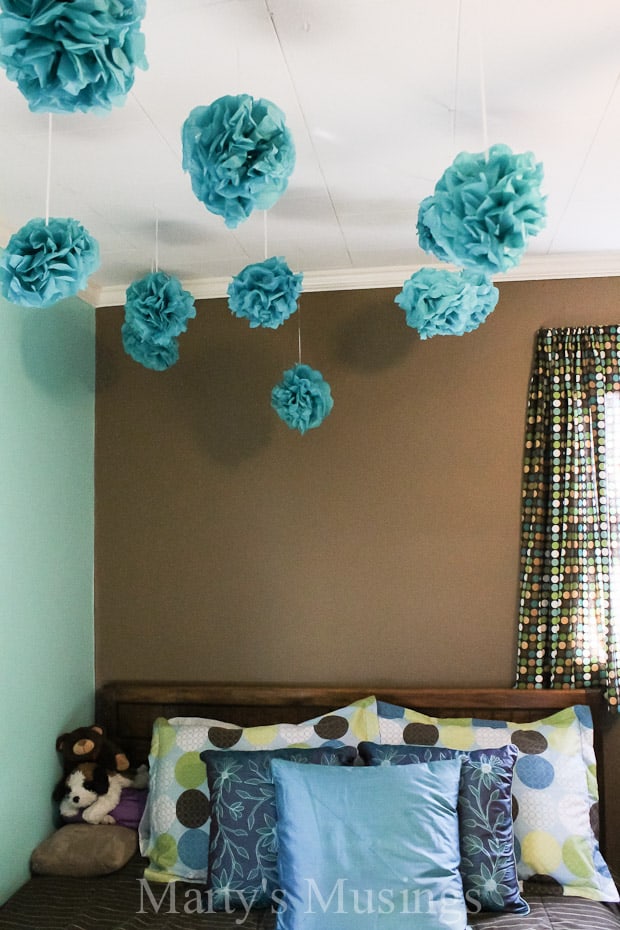 I don't have pictures of every.single.step of this process because this post would be a mile long, but I'll talk you through it.
Supplies needed:
Vinyl sheets (I used Expressions Vinyl 12×12 Indoor)
Transfer Tape
Bone folder (or craft stick)
Diecutting Machine
Instructions
First of all I typed out the words in a word document so I could move them around and determine their placement on the wall.
Then we decided on the font or fonts we wanted to use. This is purely a matter of preference.
To save vinyl I cut out a few letters from cardstock to determine size and check the fit for the wall.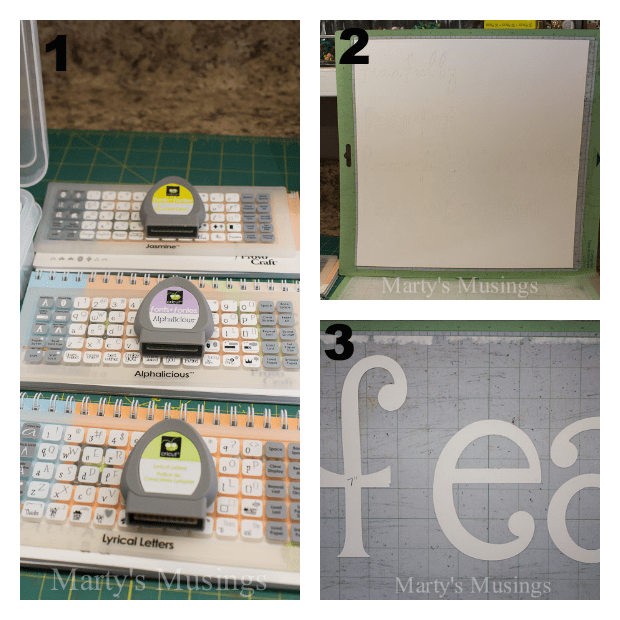 Next step is cutting out the vinyl with the Cricut, trimming it down and cutting out a section of transfer paper to match.
After that I peeled off the transfer paper backing, attached it to the front of the letters and pressed down with the bone folder (or craft stick).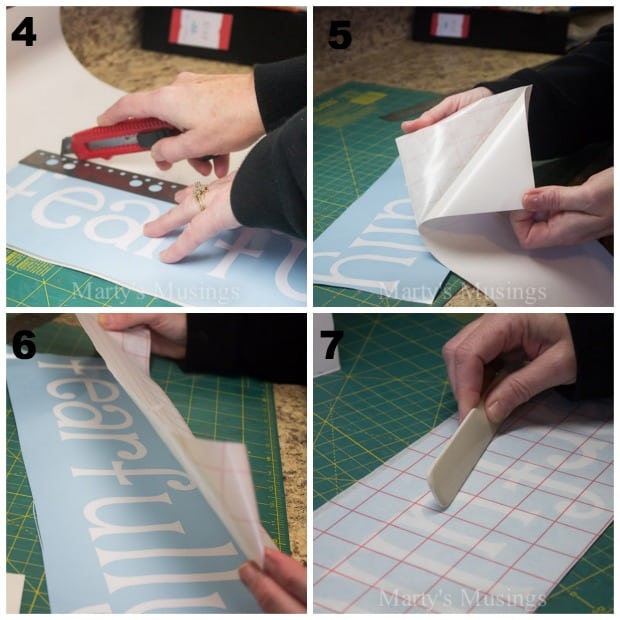 We used tape to temporarily position the words on the wall and decide on placement.
I let my DIY hubby do the actual work of attaching the vinyl because he is much more of a perfectionist than I am and is better at detail work. He used a laser level that mounts to the wall with removable adhesive tape and projects up to a 15 ft. laser line. Lining up the words….easy peasy.
He then peeled the tape off the vinyl word and adhered it to the wall, pressing down so that the vinyl adheres well to the wall.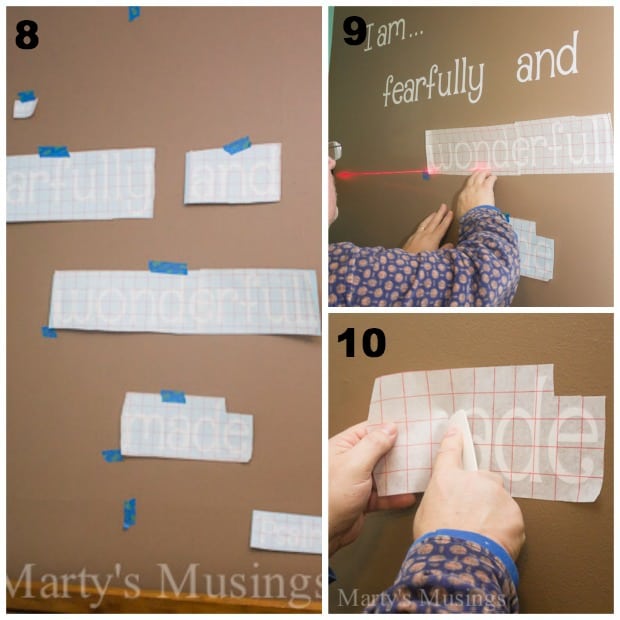 Here you can see the finished product (with repurposed pom poms from my oldest daughter's wedding.)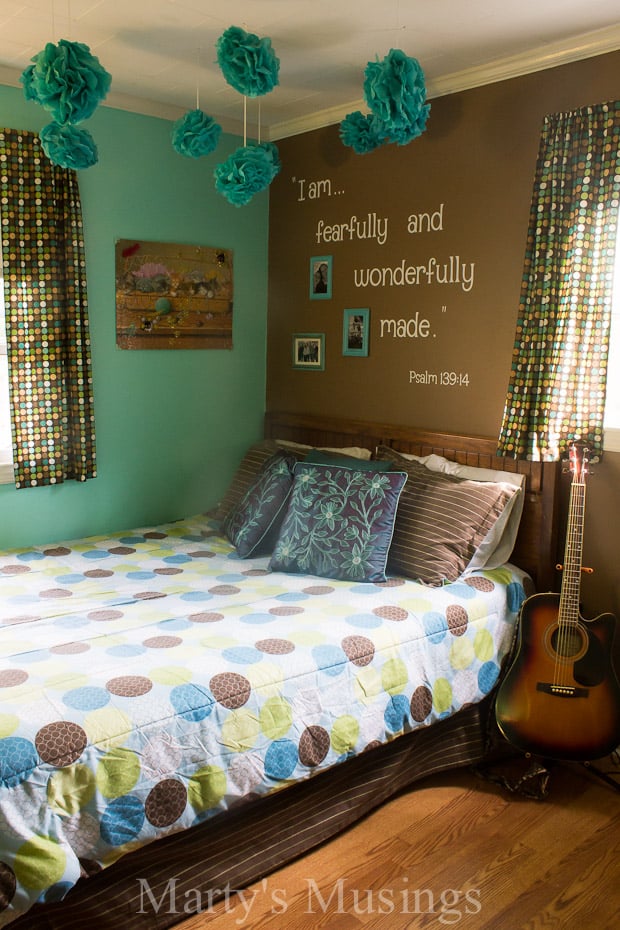 I am……fearfully and wonderfully made. I pray my daughter always remembers Who she belongs to.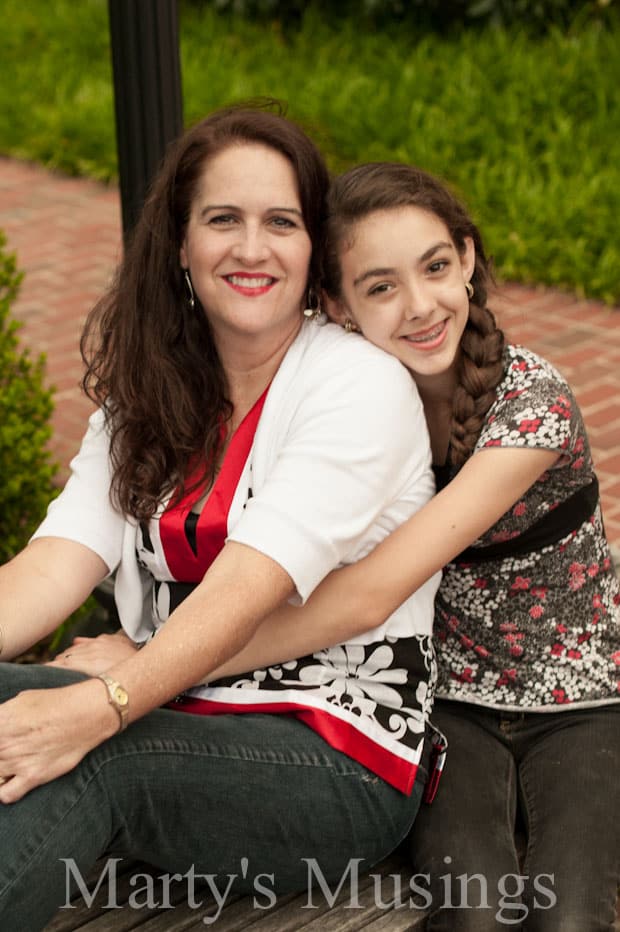 Would you like to see more ways we've personalized our home on a budget?
By far our most difficult home improvement has been our small bathroom remodel, and you can get a small taste of it below.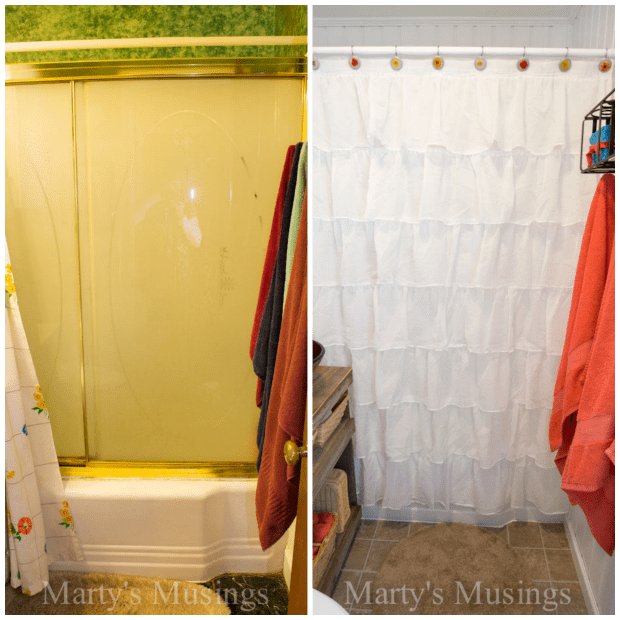 Our kitchen has been the second most time consuming project, as we have changed things one project at a time and are still not even close to being done!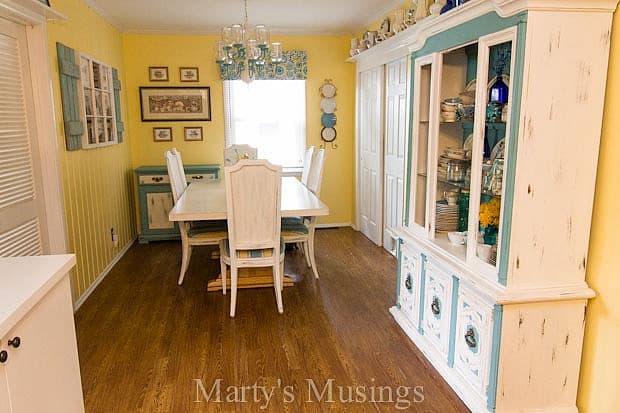 I'd love if you'd visit my home tour or my project gallery.
You can also follow along on facebook, pinterest, twitter or instagram to see our latest projects!