Craft Room Makeover and Organization Ideas
This post may contain affiliate links which won't change your price but will share some commission. Read more here.
This craft room makeover post shares great organization ideas and tips for scrapbooking, paper and ribbon storage while still decorating on a budget.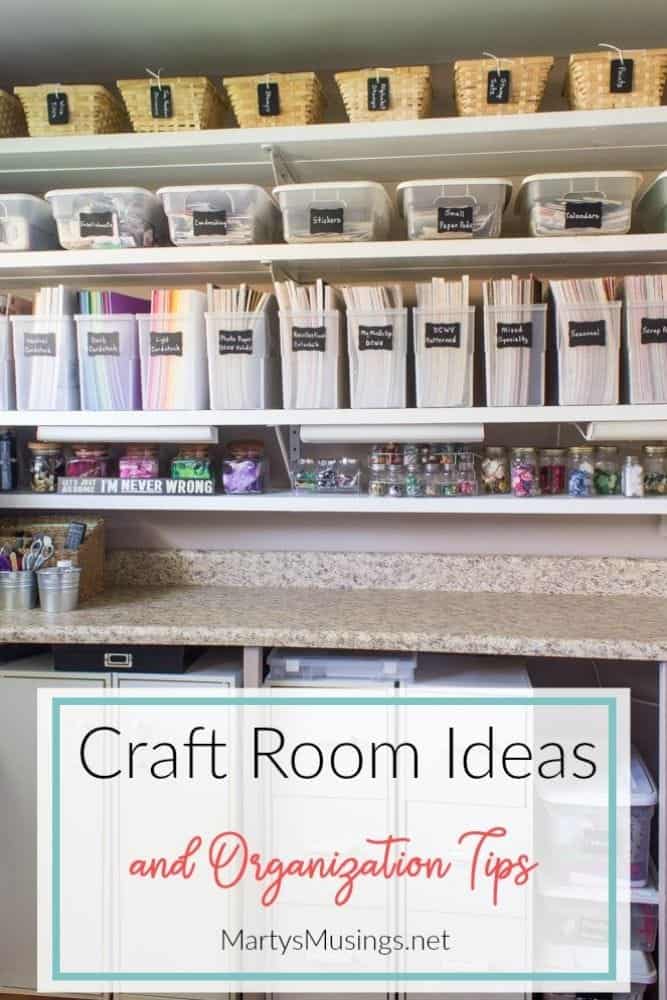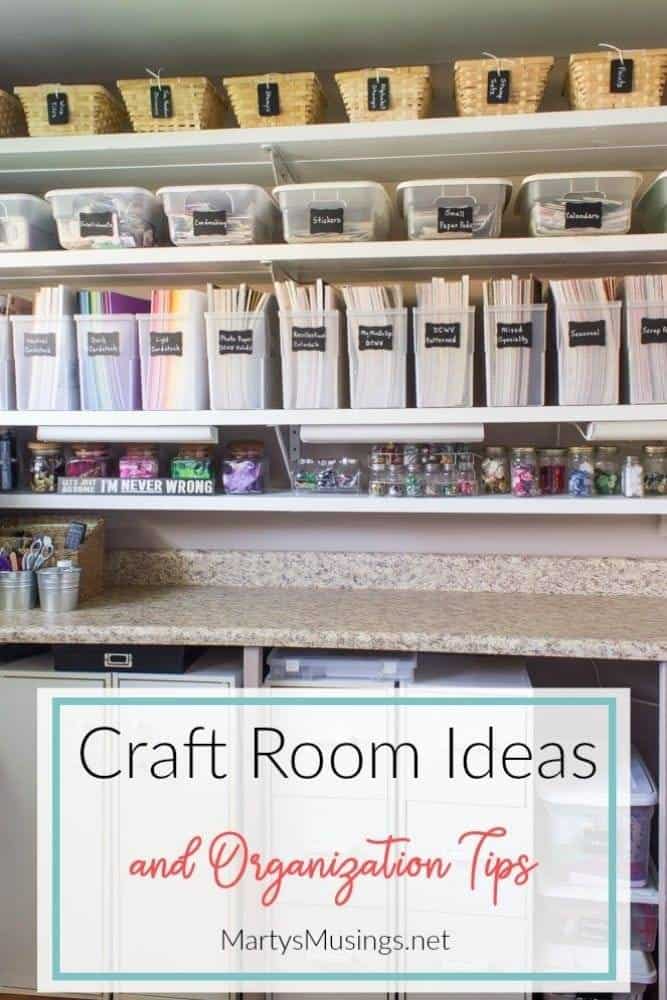 I would love to say that I am a bold, confident woman, but the truth is I'm just a work in progress.
Probably a little bit like you if you're honest.
I want to be complete. Whole. No blemishes or scars.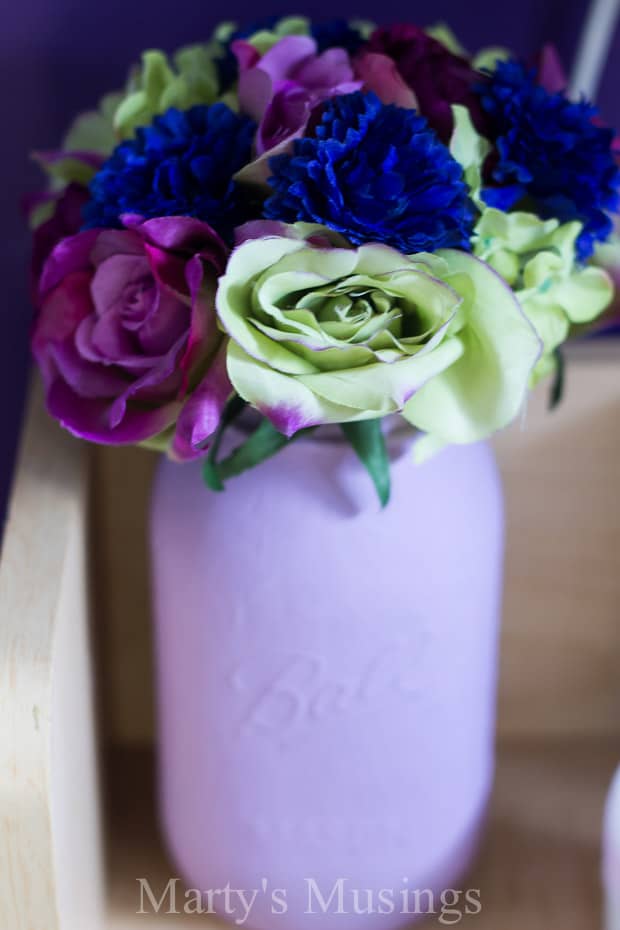 Dare I even hope, acceptable and perfect?
Funny how my decorating seems to mirror my life.
Incomplete. Unfinished. Blemishes and age spots. Good intentions and best laid plans and all that.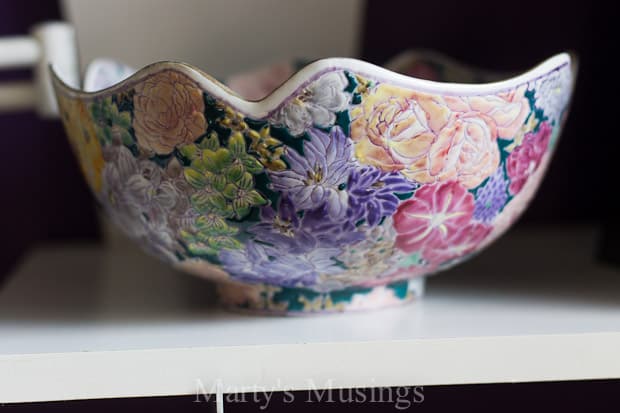 Yet those characteristics that make me unique, chosen and beautiful in God's eyes are the very ones that I so often try to change.
So today instead of perfect, I give you my newest favorite room, a new improved work in progress!
I decided I wanted my craft room to make a statement that reflected my life.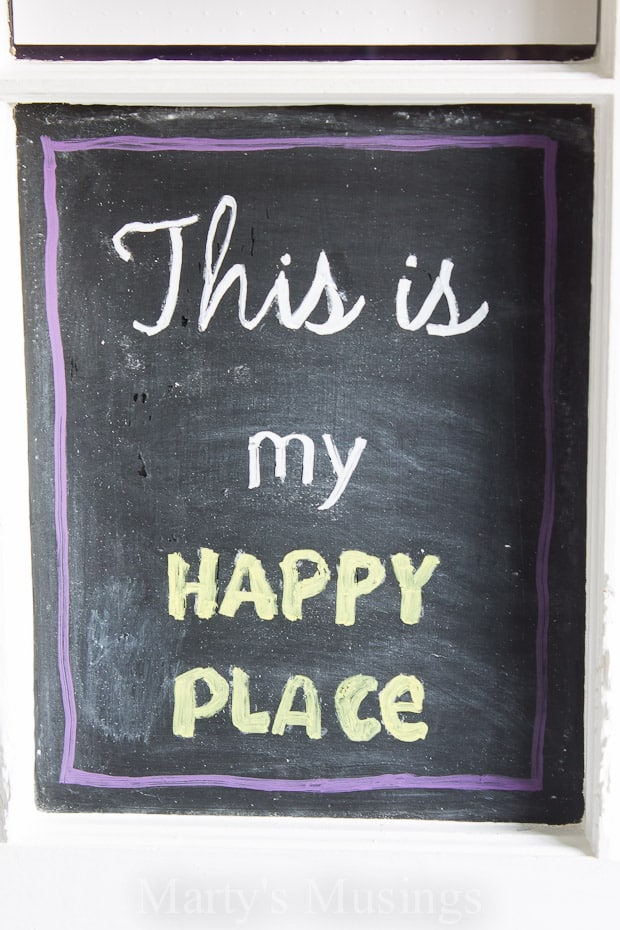 With overflowing boldness and courage.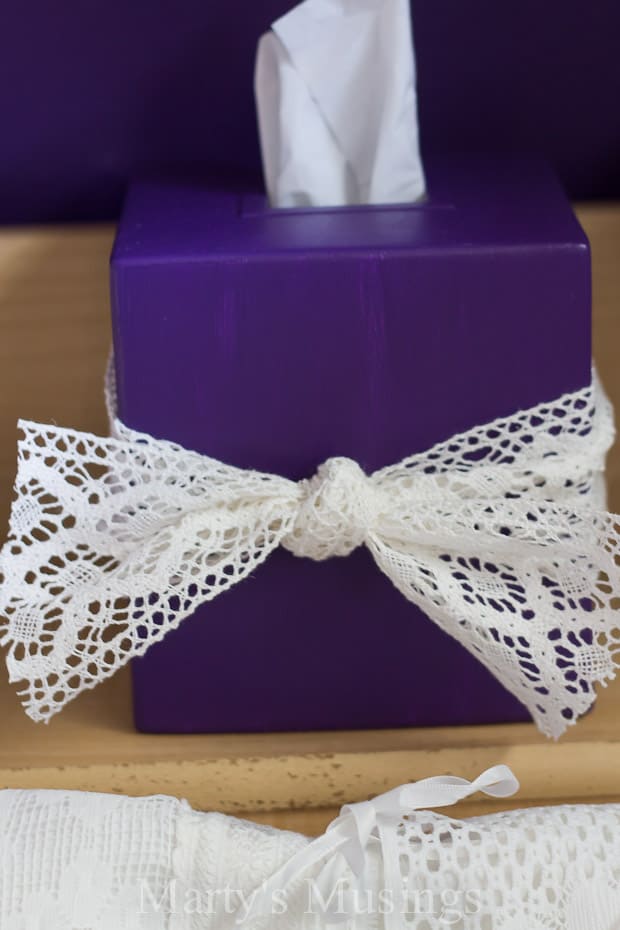 If this accent wall doesn't say bold I don't know what does! I can honestly say I've never, and I mean never, used purple in my home before.
When Behr asked me to try their new Marquee line of paint I viewed the paint chips studiously and went straight to purple.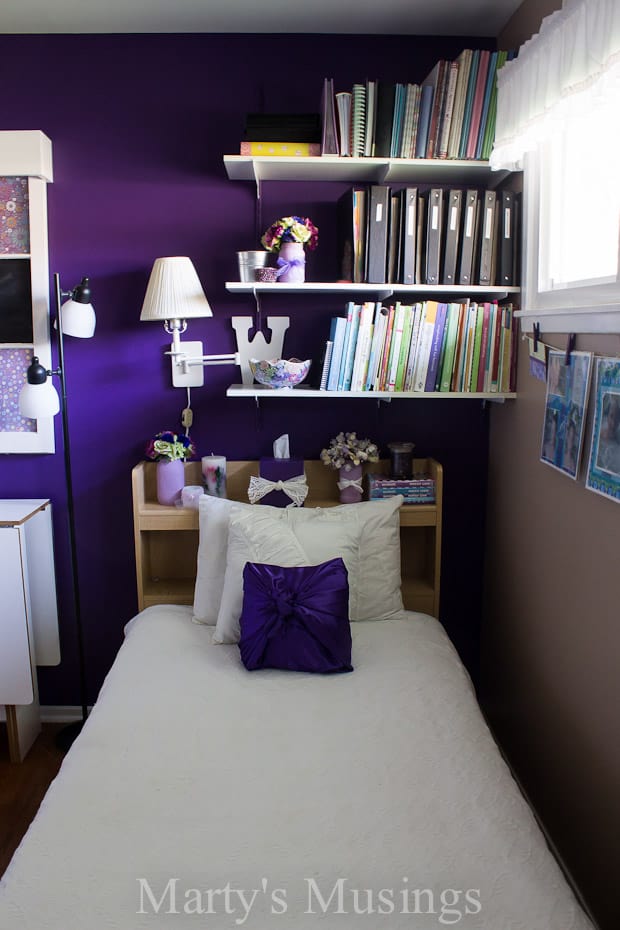 Not lilac or Lavender Wash. Not Expressionism or Splendor and Pride.
Go big or go home was all I could think when my DIY hubby got through putting a coat on the wall.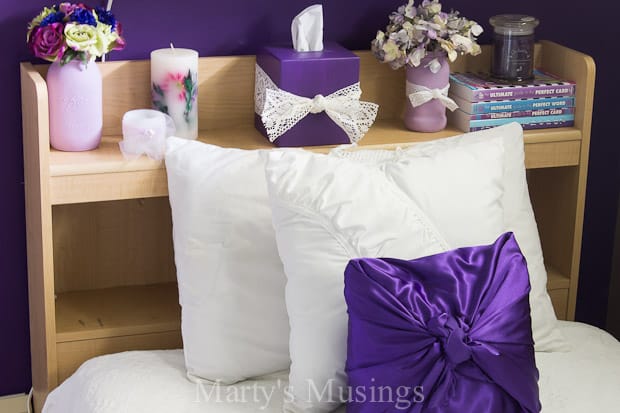 I choked back my fears that I had completely ruined this room and gave myself permission to live with it for a while.
Love it or hate it, this is the room where I allow myself the freedom to create. Experiment. Take a risk.
Perpetual Purple, you have taught me how to risk failing.
I think I'm in love.
Along with a new wall color my room also got more efficient organization. (You can find the file storage boxes here.)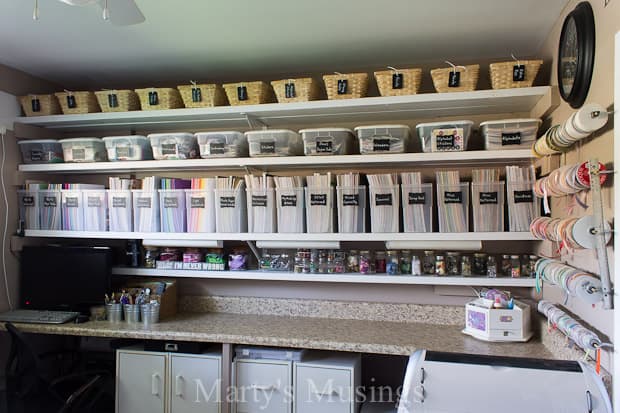 And a whole lot of chalkboard tags (made with this amazing paper)!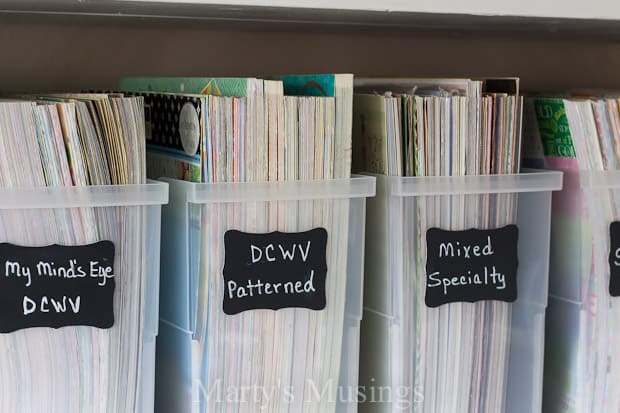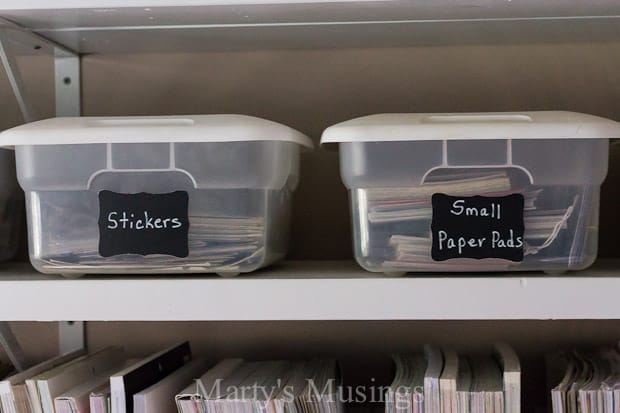 One of my main goals for the space was to have an area to use for photography.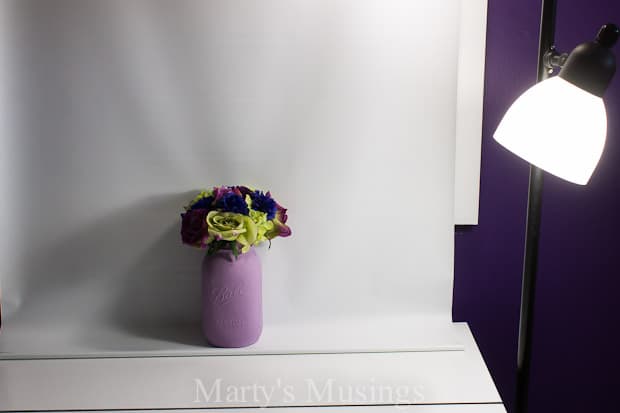 When this clever shade is not in use the old window functions as creative inspiration for me.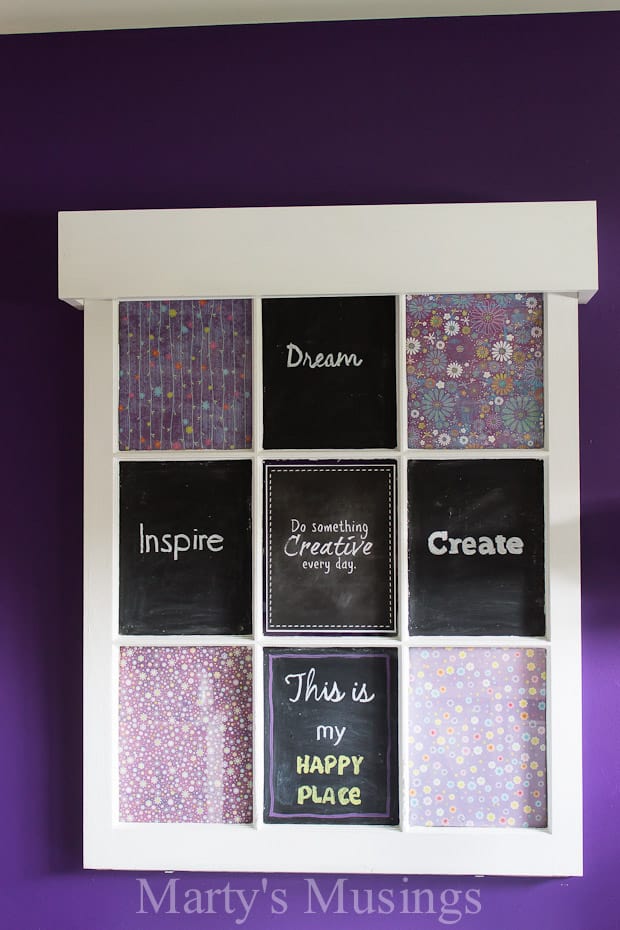 This cast off portable craft table formerly was stored under the counters and never used. It now can be opened for my photography and crafting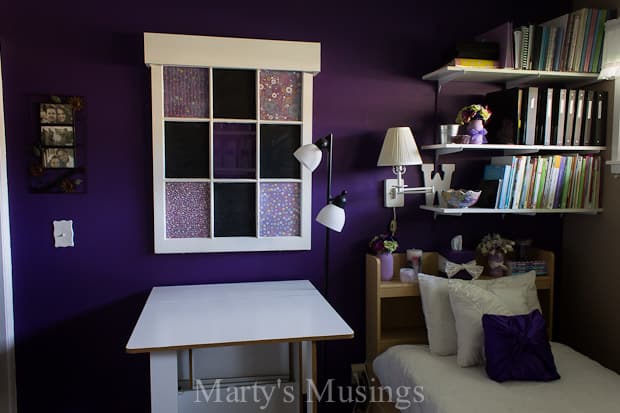 or be kept closed as a space saver.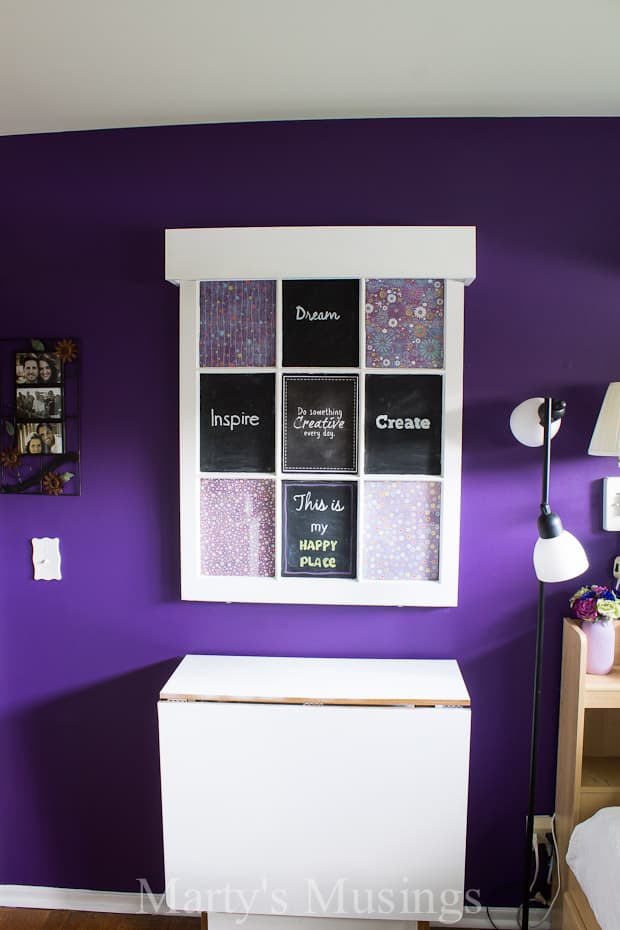 I have a special place to store my ribbon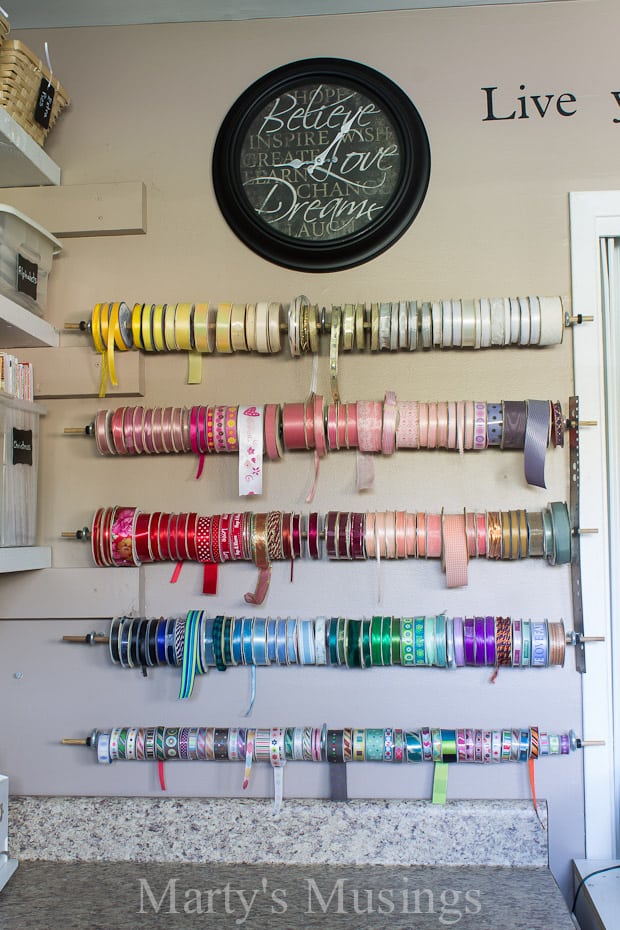 buttons and embellishments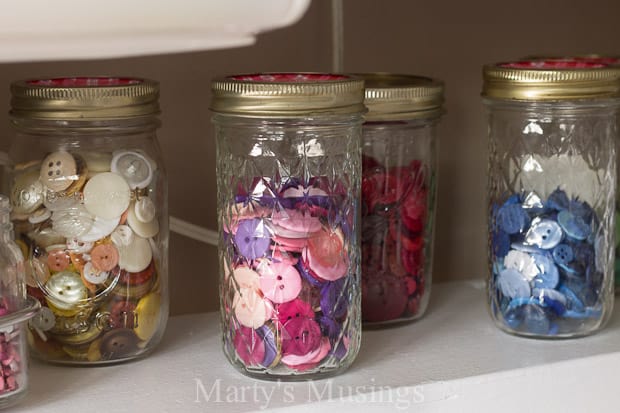 I took the doors off the closet, fitted two organizers side by side and added just a few more chalkboard labels and dollar plastic baskets!
You can find a tutorial for the quote below here.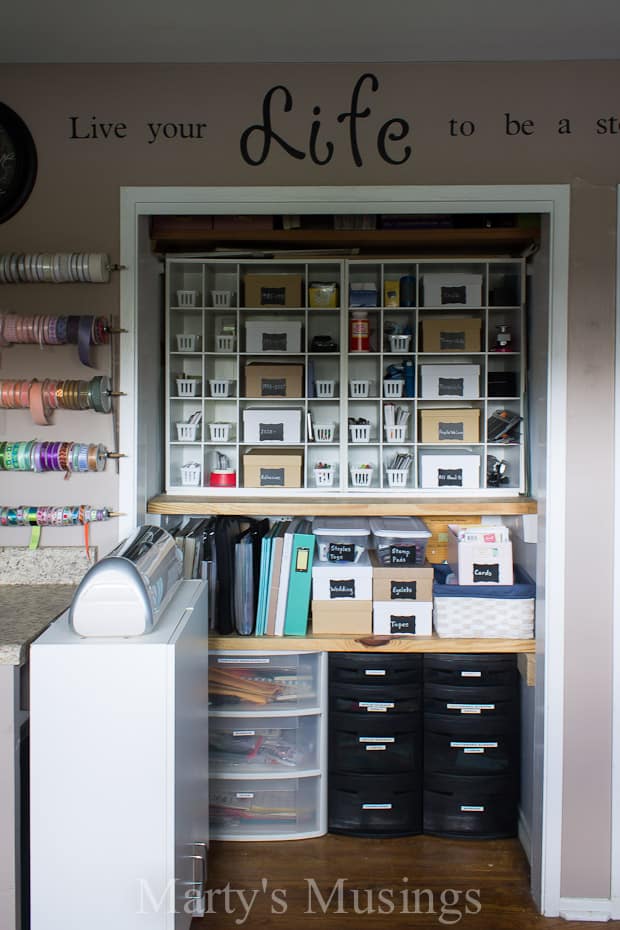 I covered this old bulletin board with fabric from my oldest daughter's wedding and lace from my ribbon collection.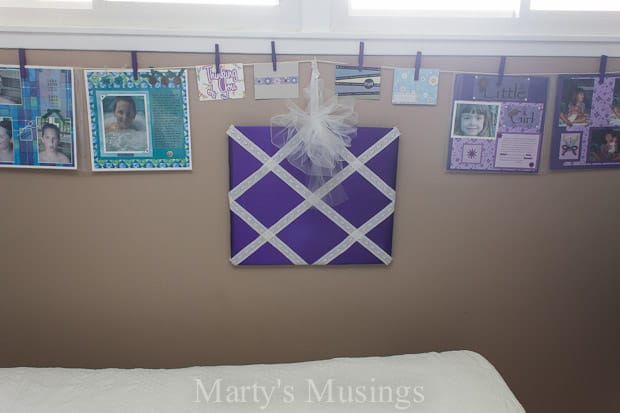 Favorite cards and scrapbooking layouts line the wall to remind me what is most important.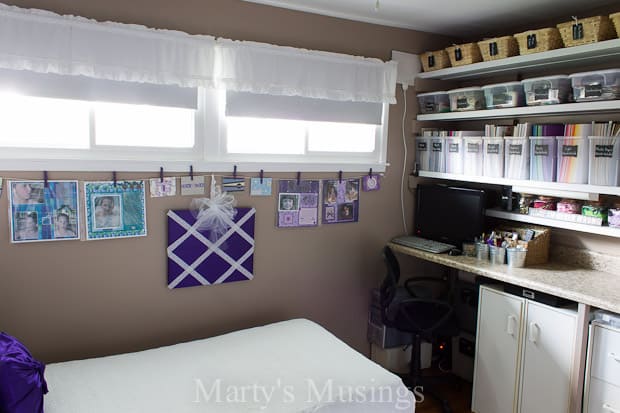 Home truly is "where your story begins."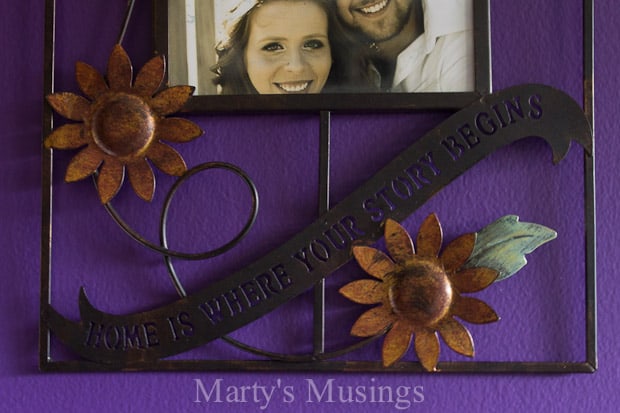 Curious as to what the room looked like before? If you go here you can see what I had to work with! I have so many details to share with how I pulled this room all together while spending hardly any money. You won't miss a word if you subscribe via email in the box below!
I was invited to join Angie from Country Chic Cottage for a tour of some amazing craft rooms and spaces.
Check out this link for a list of all the craft room tours. You will be amazed at the creative ideas and beautiful spaces this group is sharing.