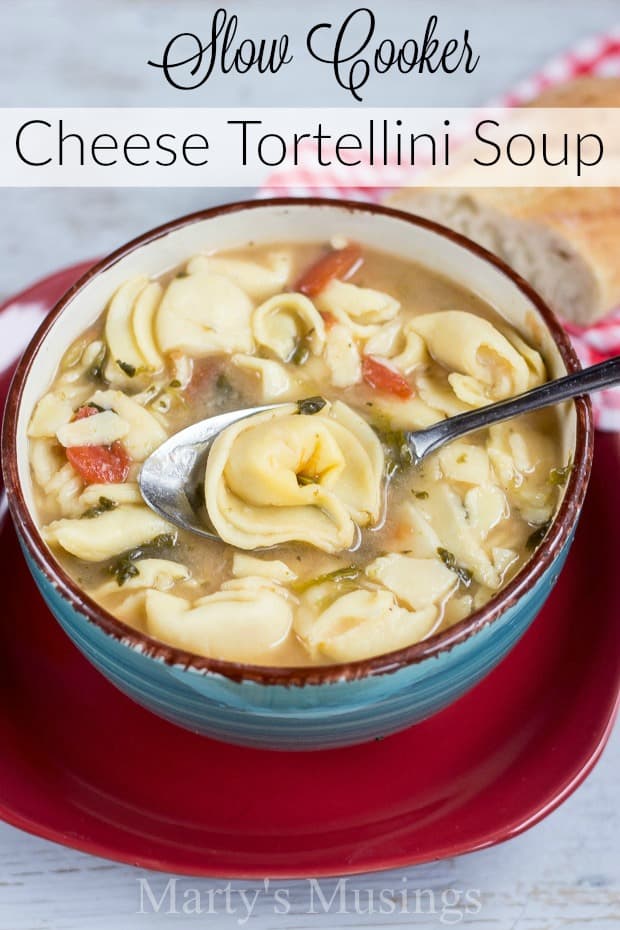 Sometimes I believe I should have been born Italian.
I talk a lot with my hands. A LOT.
My family would probably say I'm a bit dramatic.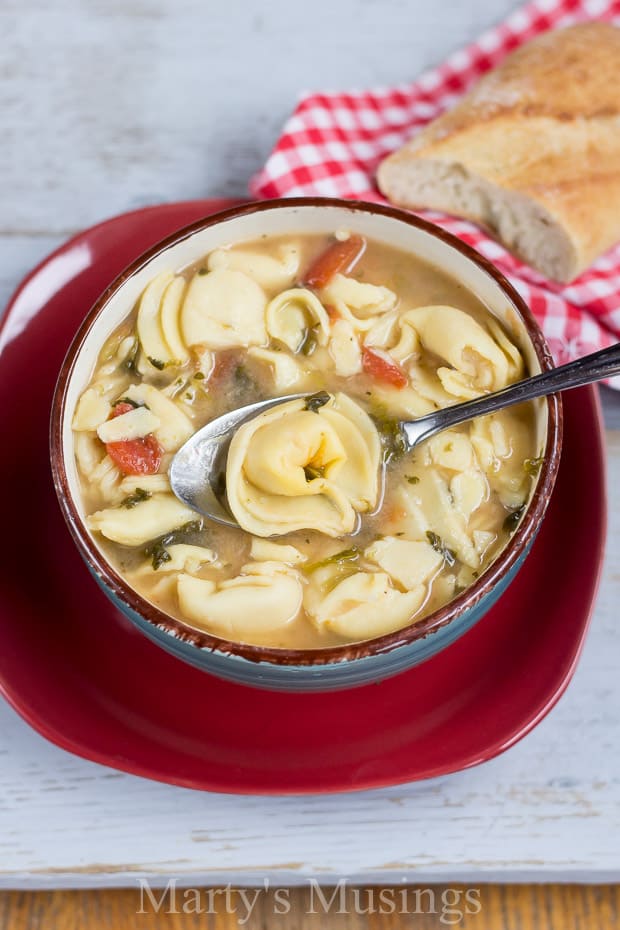 If my mom were still alive she would say A LOT dramatic. I was the baby after all.
I majored in voice performance in college which means I studied singing.
Opera anyone?
Nah, I was more of a musical theater type.
Maria in West Side Story was my all time favorite role.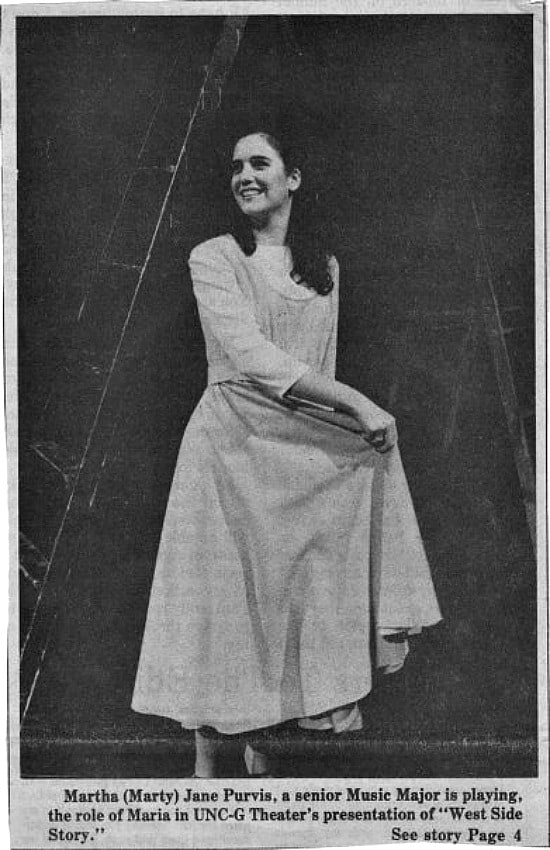 Maria was Puerto Rican so I have no idea what that has to do with anything, although I did study Italian diction in college.
I love a good tangent, don't you?
Anyway, today's recipe is Crock Pot Cheese Tortellini Soup, which is Italian. See, I have now completed my train of thought!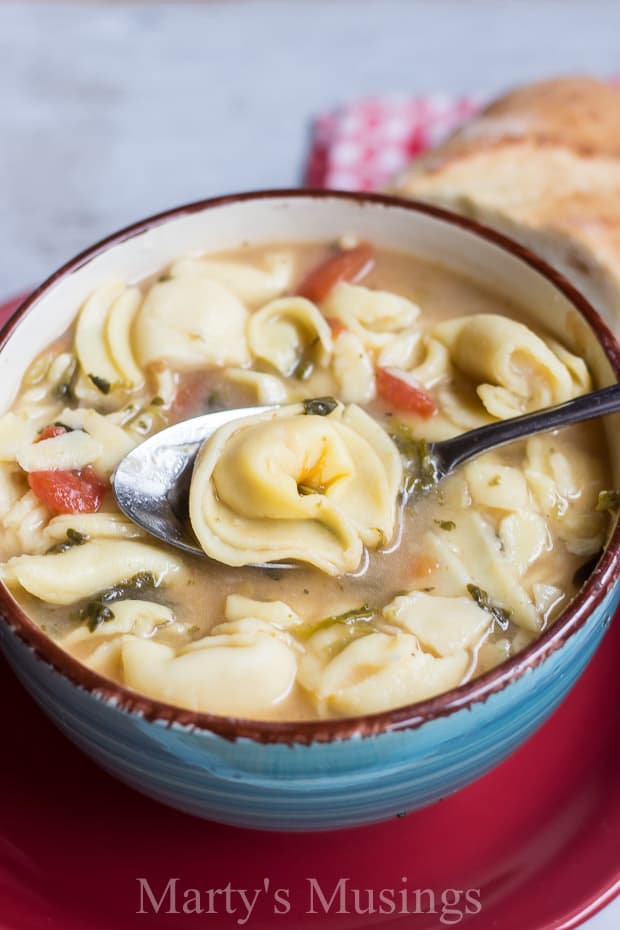 This soup is now tortellini because spell check does NOT like tortelloni!
I had never even heard of tortelloni but since I'm a homeschooling mom, of course I had to look it up!
The difference between tortelloni and tortellini?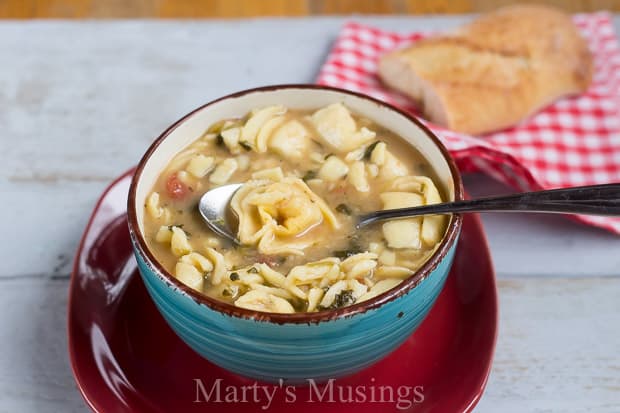 Tortellini are the smaller of the two pastas and are stuffed with a meat filling and typically served in broth or cream sauce.
Tortelloni is larger and has a milder tasting filling, generally a mix of cheeses or some sort of vegetarian filling.
Probably only matters to Italians, which obviously I'm not, except when I get excited and talk with my hands!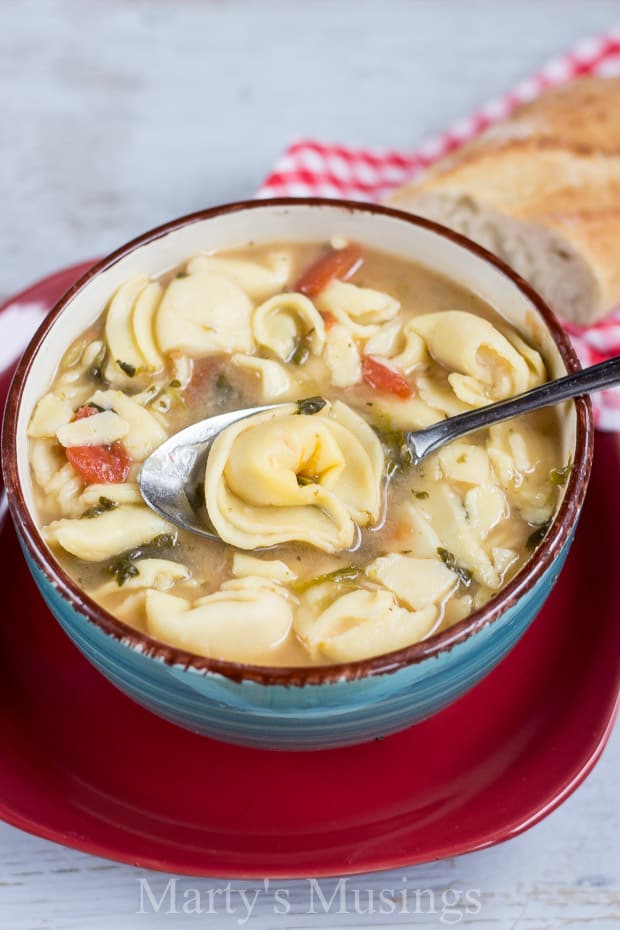 The day I prepared this yummy soup it even passed my husband's obscure rules for serving: weather below 32 degrees outside or some such nonsense. He loved this recipe even though there was no meat in it!
I loved it because I only needed four ingredients plus spices, making this Crock Pot Cheese Tortellini Soup easy and a perfect dish to serve year round!
I love a good slow cooker soup recipe and you can find several here or check out my Tomato Basil Soup, Cream of Mushroom or Broccoli Cheese.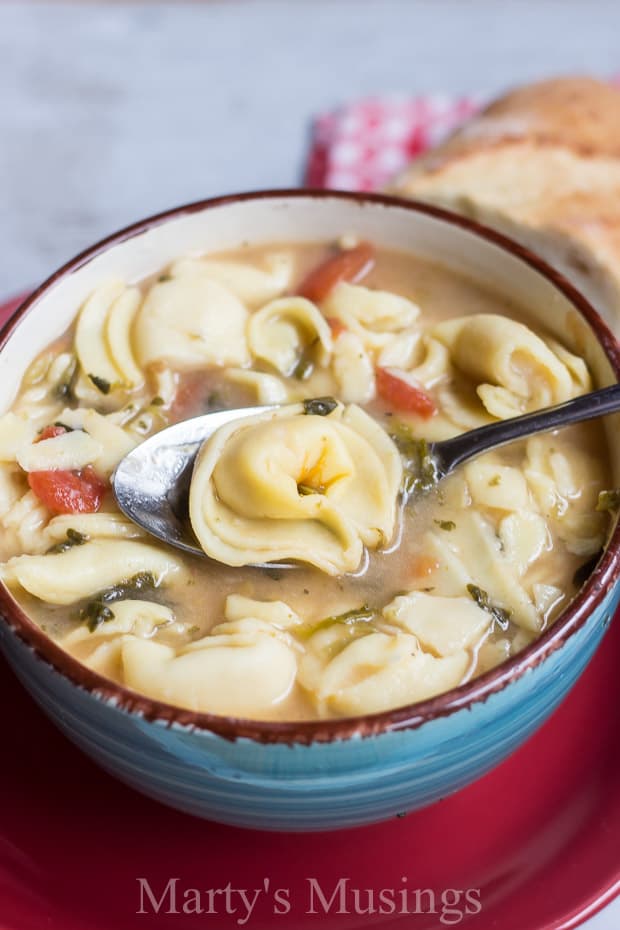 Crock Pot Cheese Tortellini Soup
2016-01-23 23:34:42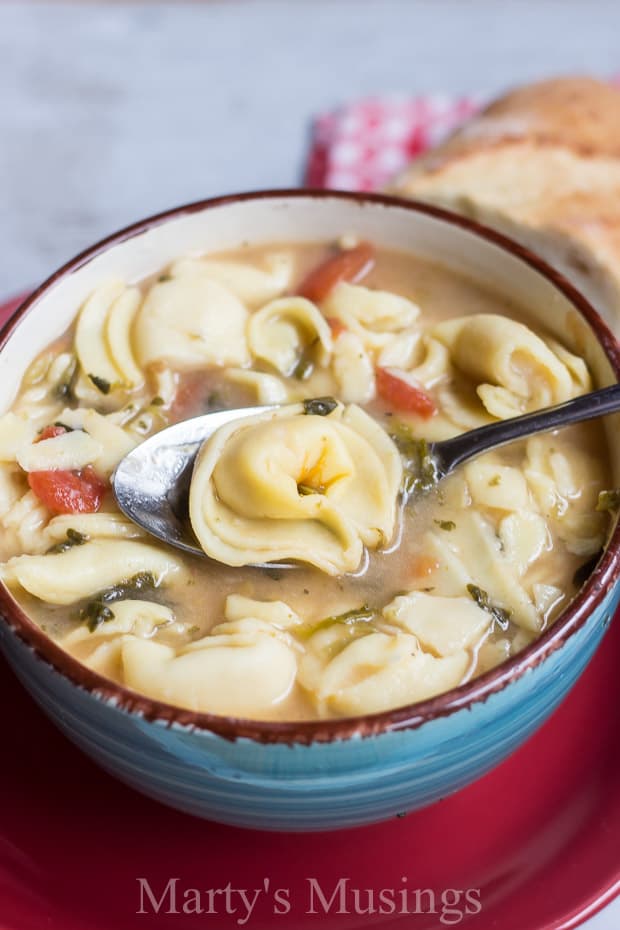 With only 4 ingredients plus spices, this Crock Pot Cheese Tortellini Soup is easy and a perfect dish to serve year round for busy families on a budget.
Ingredients
2 32-oz. containers low fat chicken broth
1 14.5-oz diced tomatoes (undrained)
2 8.8-oz cheese tortellini (or tortelloni)
Half of 1 13.5 oz can leaf spinach (undrained), or 6 oz. fresh
1/2 tsp sea salt
1/2 tsp black pepper
1/2 tsp Italian seasoning
Instructions
Combine all ingredients in crock pot and cook on low for 3 to 4 hours. Tortellini will enlarge and soak up some of the liquid. You can add extra broth or water if thinner base is desired.
Marty's Musings https://www.martysmusings.net/