Changing Table Turned DIY Garden Cart
This post may contain affiliate links which won't change your price but will share some commission.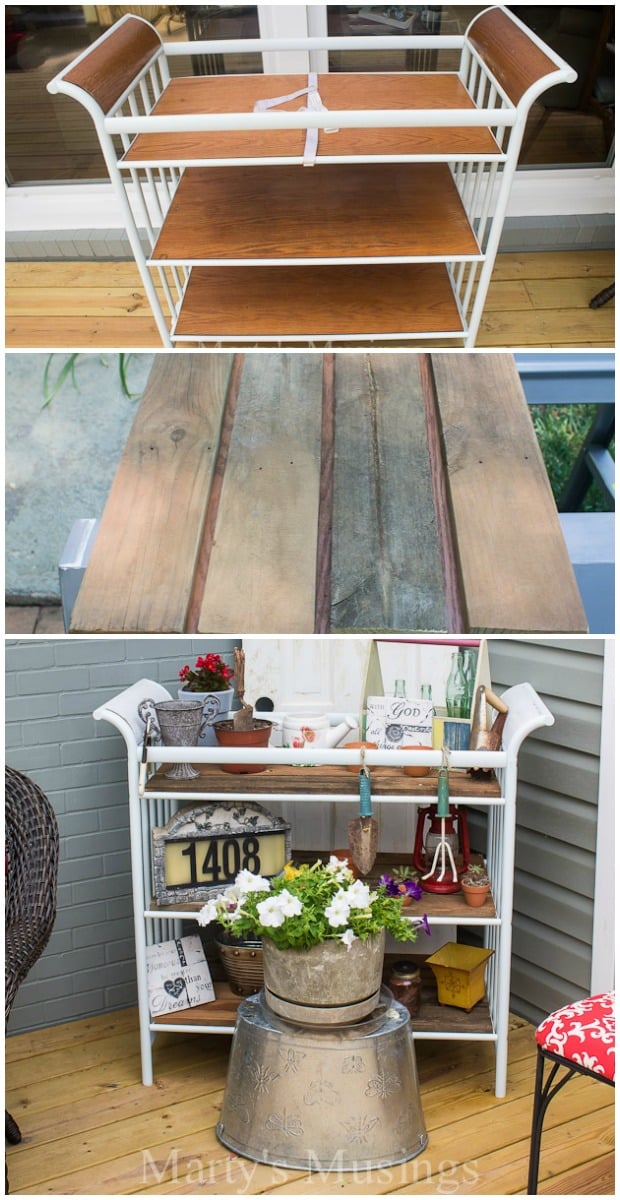 When my DIY hubby and I started dreaming about a deck on the front of our house I immediately started pinning pictures to help me determine my style.
Surprise, surprise, my pins led me to conclude that the outside is just an extension of the inside!
Because after all, it's really just an outdoor room, isn't it?
Even though the deck was finished in May it took me a few weeks to fill it with treasures.
One of my first yard sale finds? This unassuming wood changing table for $15.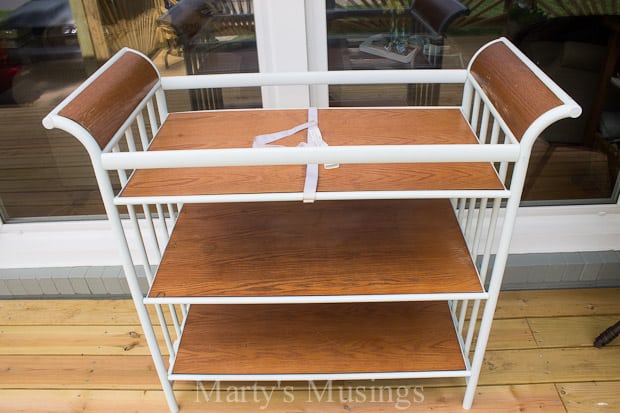 Here's my clever hubby to give you all the details on our inexpensive DIY garden cart.
From Tim:
When the Chief says "unassuming" the term is stretched when used to describe this changing table…it is a BEAST! The Hummer of the changing table world. Everything white is metal and very heavy, so it was a perfect candidate for a makeover. To go from its former life to a gardener's cart just meant the addition of my old stand by – repurposed fence board slats. The three shelves were a very economical pressboard and needed to be beefed-up for our use.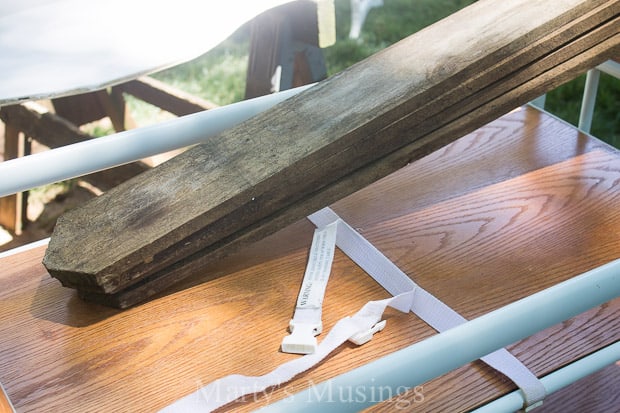 I removed each shelf one at a time and cut the fence slats to the same length. Rather than rip one board its length to make up the last little difference (if the slats were all pushed together), I just spaced them out evenly.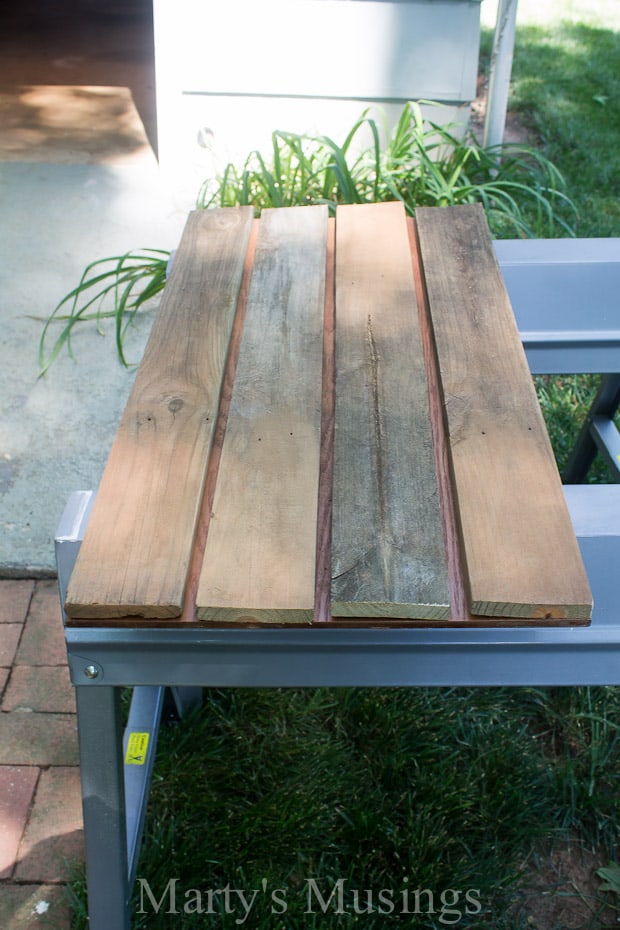 These slats would then be attached to the top of the shelf, but from underneath. The original shelves were too thin to get a screw to "bite" if screwing from the top down into them. The solution was to flip them over and screw through the original shelf up into the slats. Good bite and hidden screws!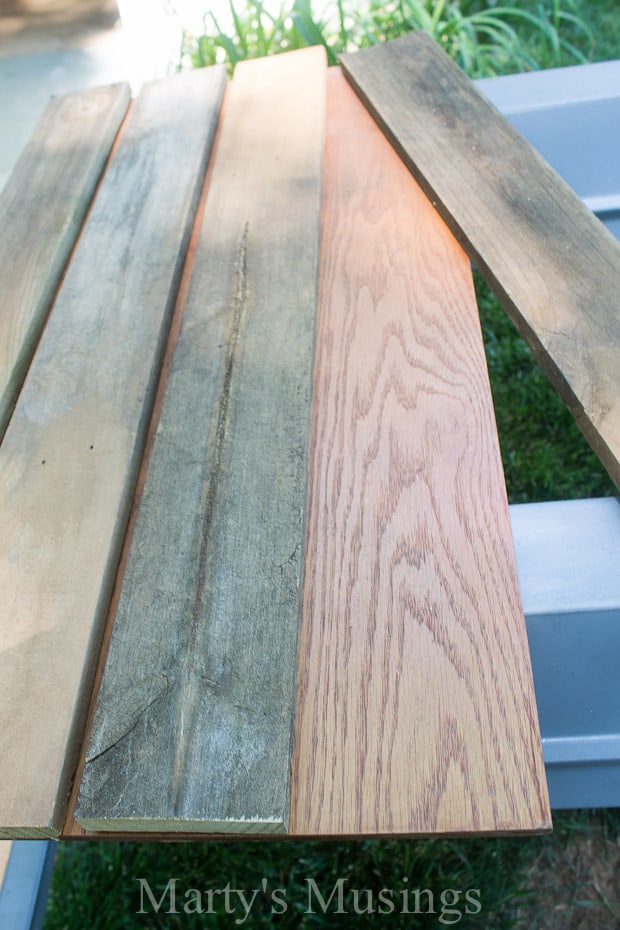 This picture shows the changing table flipped upside down. The support structure would be ideal for me to re-attach each shelf, screwing up through the bracing and back into the shelf and slats.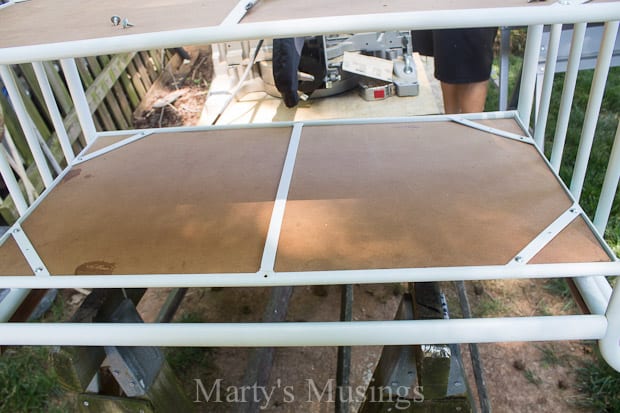 Nothing fancy in putting a couple screws at each end and two more sets evenly spaced down the length of the slat.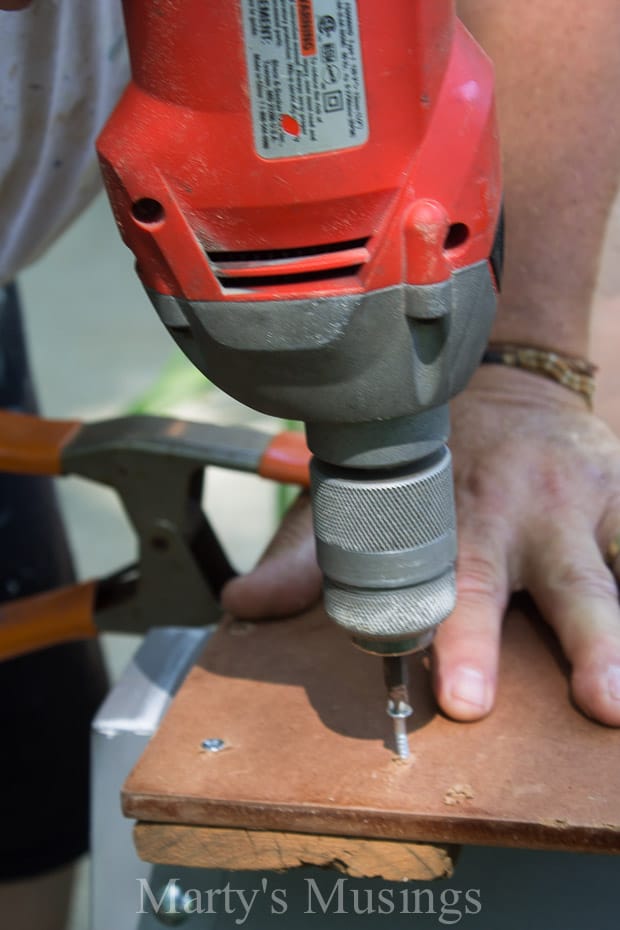 The shelves were then attached to the bracing and the unit flipped back over. Done! I also removed the two curved side pieces, primed and painted them white and re-attached. Ready for display.
From Marty: I just love every single thing about this little nook! It means more to me because we spent very little money and scavenged lots of the decor from the curb or repurposed items from inside our home.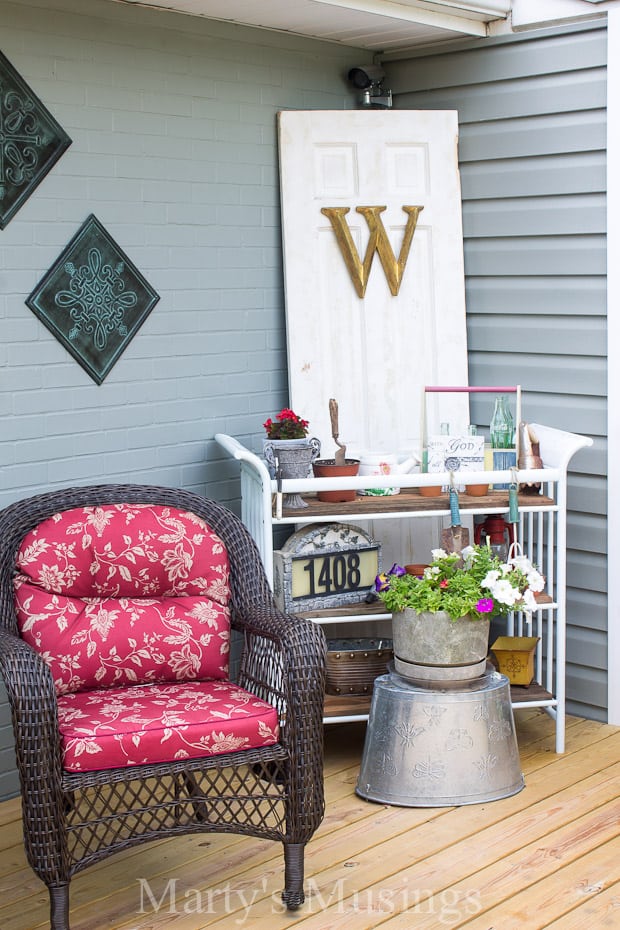 Here are all the details on my experience with a jackhammer and our dream deck reveal.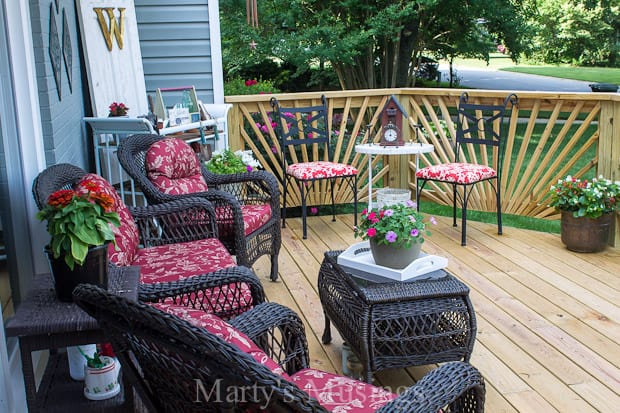 Do you love a good repurposing project? Check out our fence board bathroom cabinet,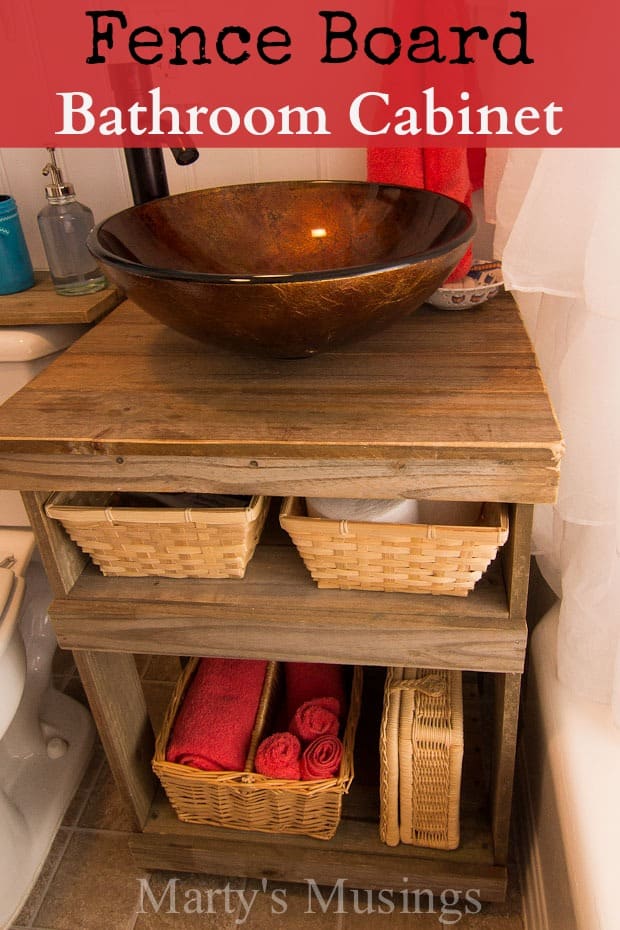 a fun idea for a fence board backsplash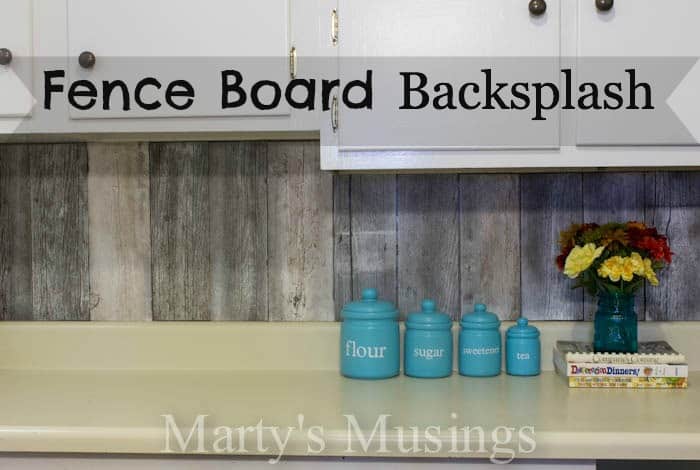 and our rustic wood chargers.