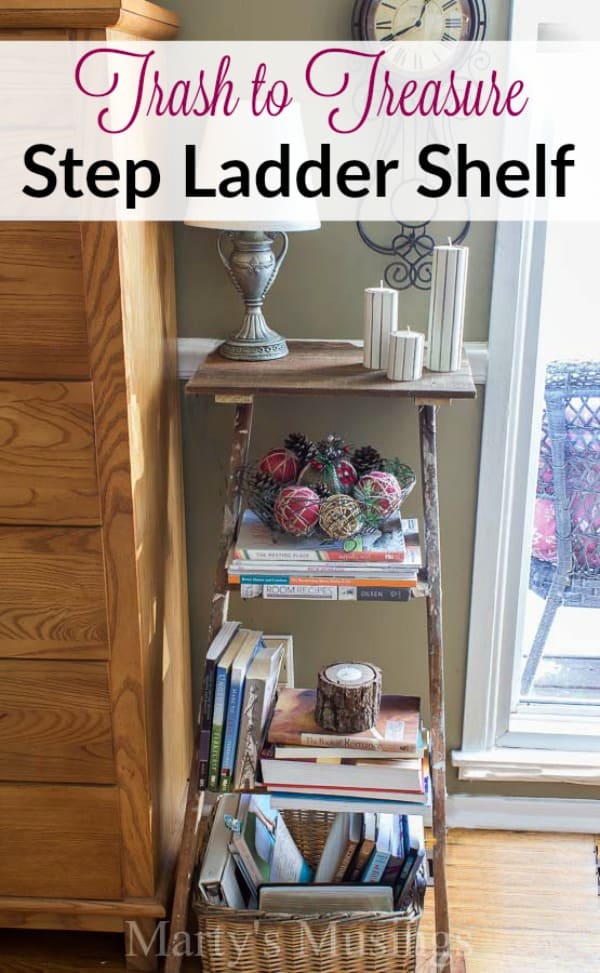 Let's play "You Know You're a DIY'er When . . ."
. . . Sunday is one of your favorite days because Monday is trash day! This is the best time of the week to drive around my neighborhood looking for other people's trash that will become my next treasure!
. . . Your friends text you a pic from a local thrift store excitedly sharing what they KNOW will be your next makeover!
. . . There's a bumper sticker on the back of your 20-year-old minivan that says "I brake for yard sales!"
. . . You cry when you sell that beloved old minivan because you KNOW there's not enough room in your "new to you" Jeep Cherokee for all the free roadside treasures you'll find.
. . . You ask your husband to be on the lookout for an old step ladder.
Not a new one, mind you. Nothing pristine or shiny and unused.
Something old, rickety and definitely wooden.
You'd think this would be an easy task for my former painting contractor hubby but surprisingly it wasn't.
All his ladders were perfectly sturdy since he used them every day. We wouldn't want him to fall off or have any more catastrophic life events happen!
Persistence won out, though, and a few months after I requested his help Tim brought home this lovely specimen of a ladder.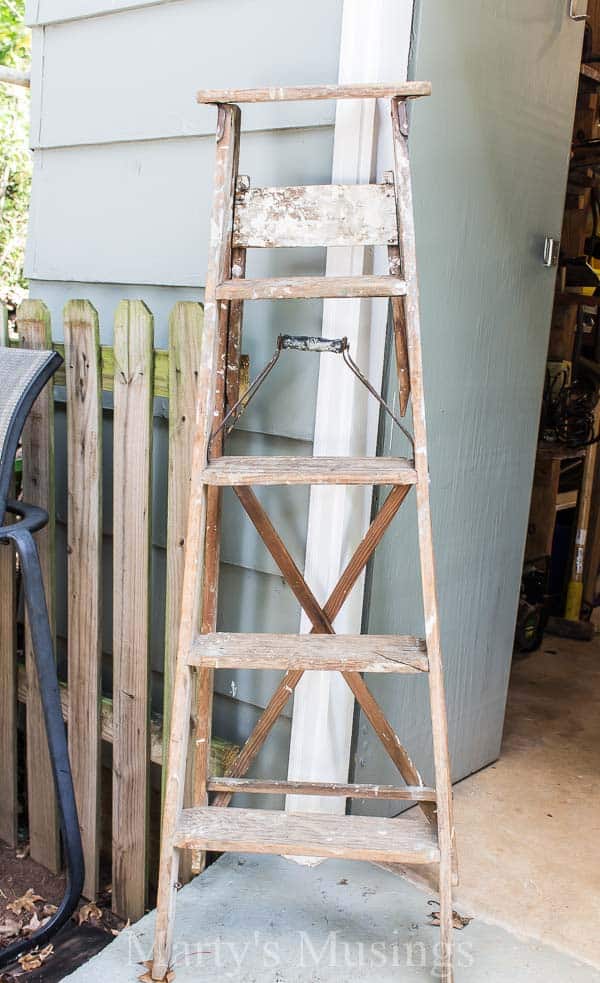 In just a few minutes my DIY hubby turned it into this amazing DIY step ladder shelf!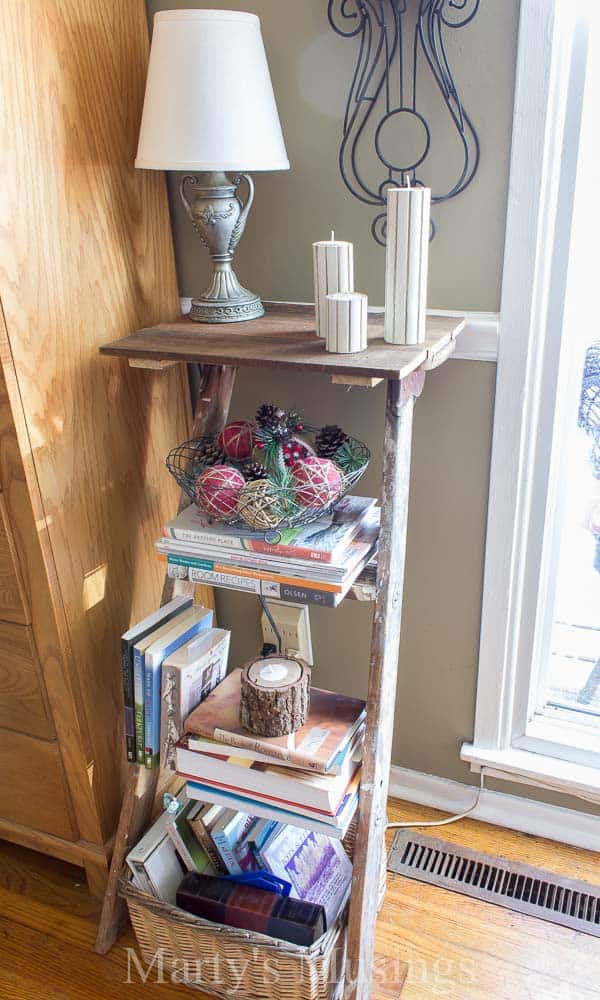 Before now this little corner next to my favorite rocking chair held another yardsale table but it just wasn't working for me.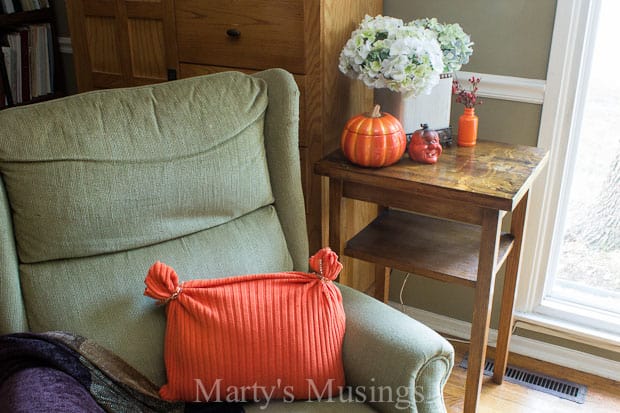 Once Tim found the ladder he had to adapt it to fit our dimensions. First he separated the step side from the support side and determined the desired height we needed.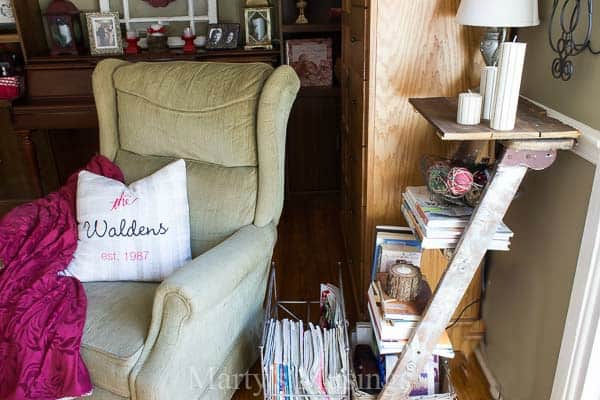 He then cut the two remaining legs off at an angle to give us a flat base.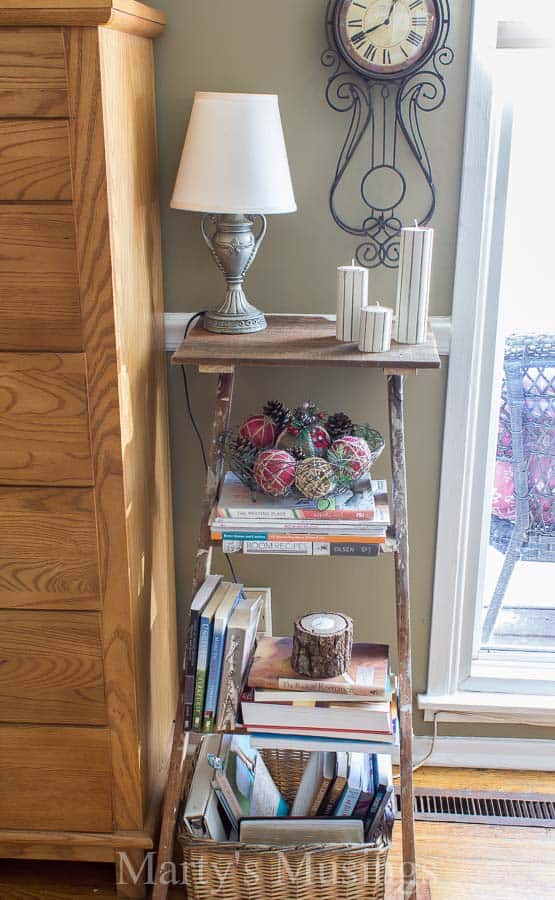 Finally, he screwed two fence board slats to the top and then fastened them securely into the wall. How much easier could it be?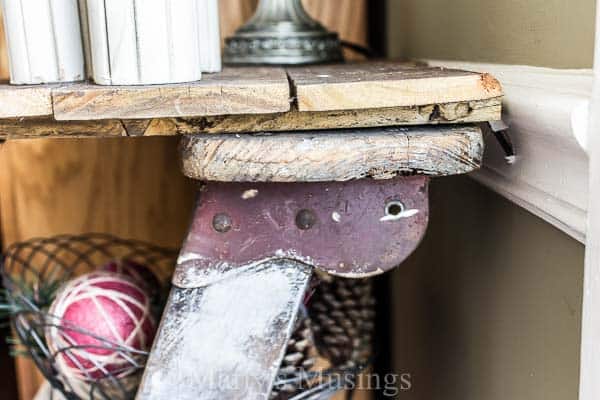 The ladder was already scuffed up and perfect for my shabby chic decorating style.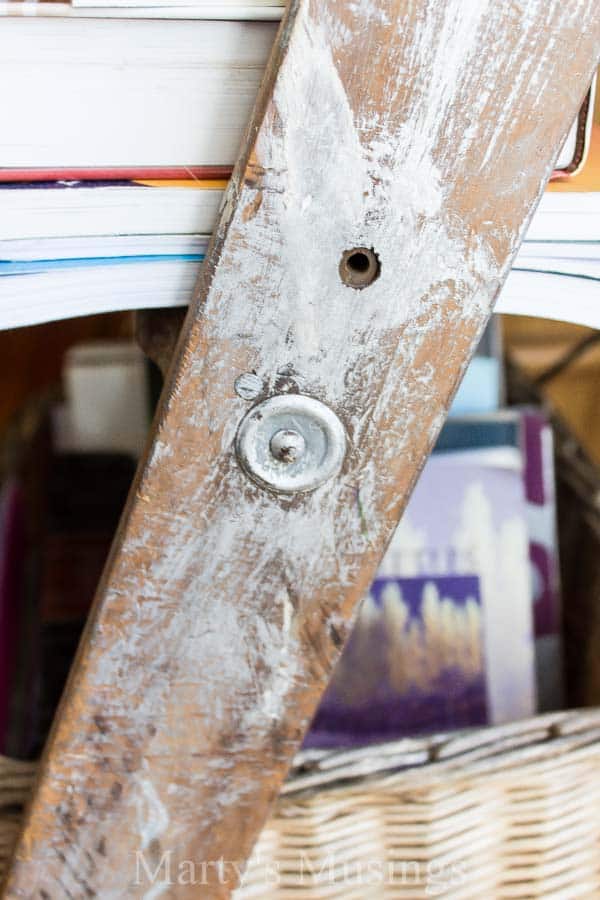 Next to my well worn, comfy chair is yet another freebie!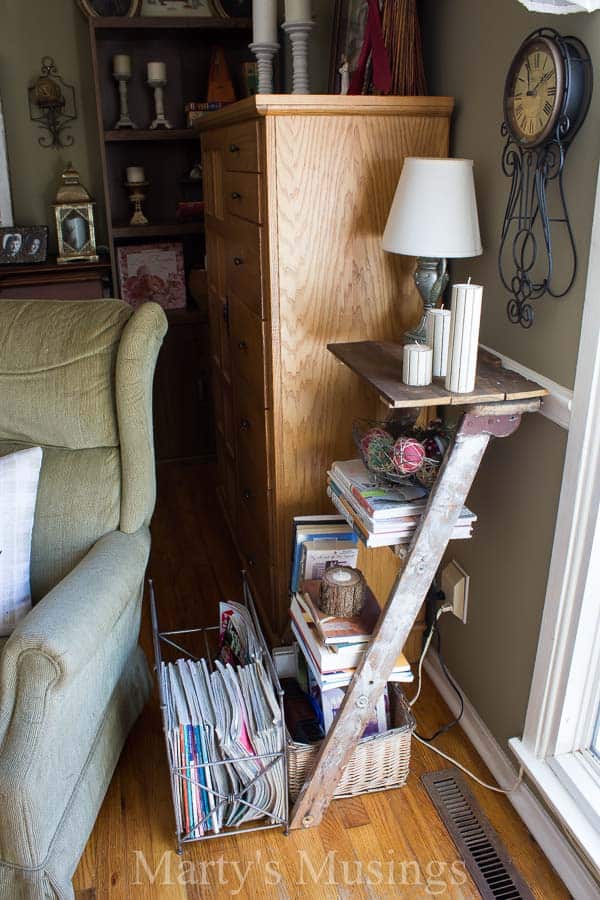 This brushed metal magazine rack (at least I think that's what it was originally) was also found on the side of the road.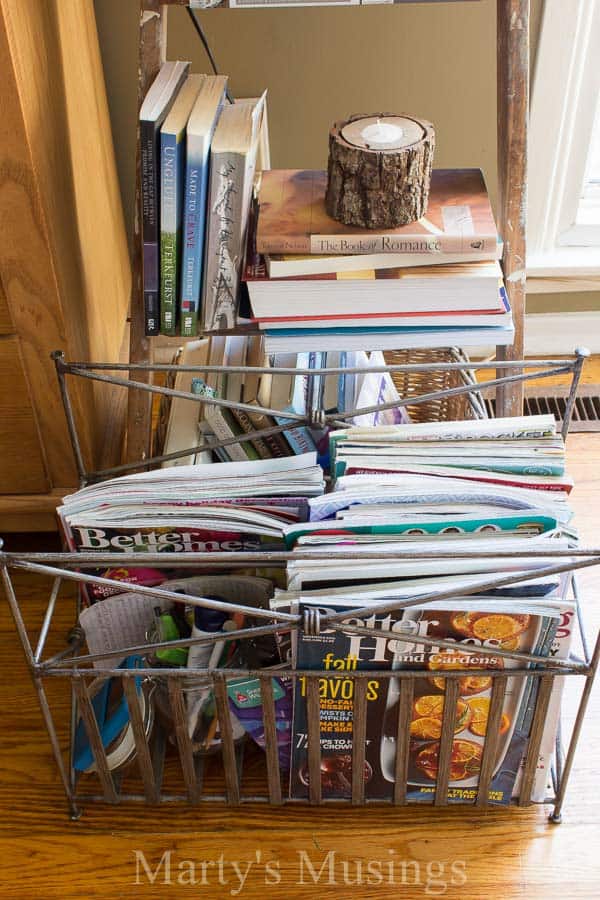 Here's a closer look at where I store my magazines and book reading essentials.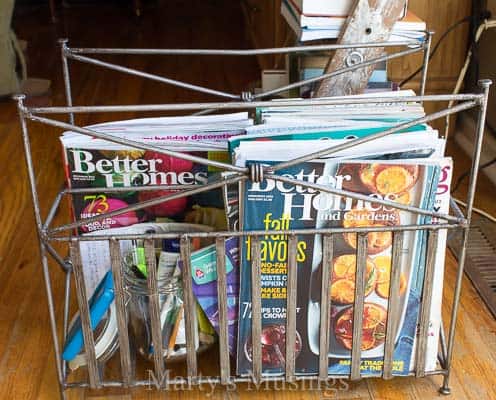 Yes, I have a lot of catching up to do on my magazine reading!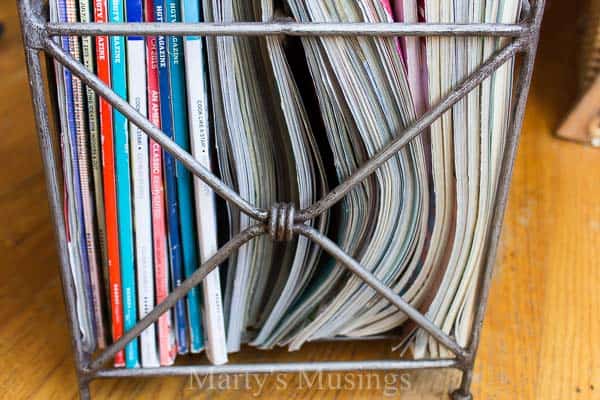 I love the details and can't believe someone just threw it out in the trash!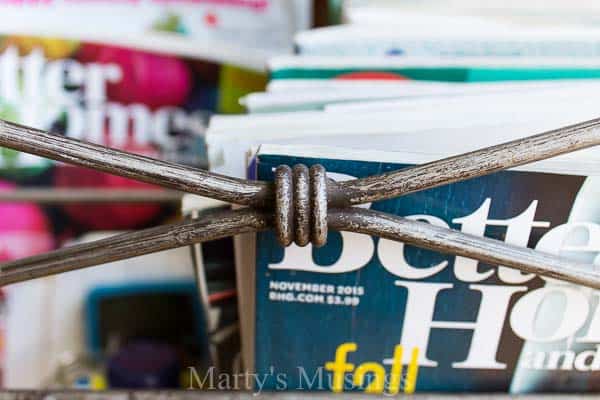 I'm not gonna tell y'all where I live (no stalkers lol) because you might try to get all the free stuff before I do!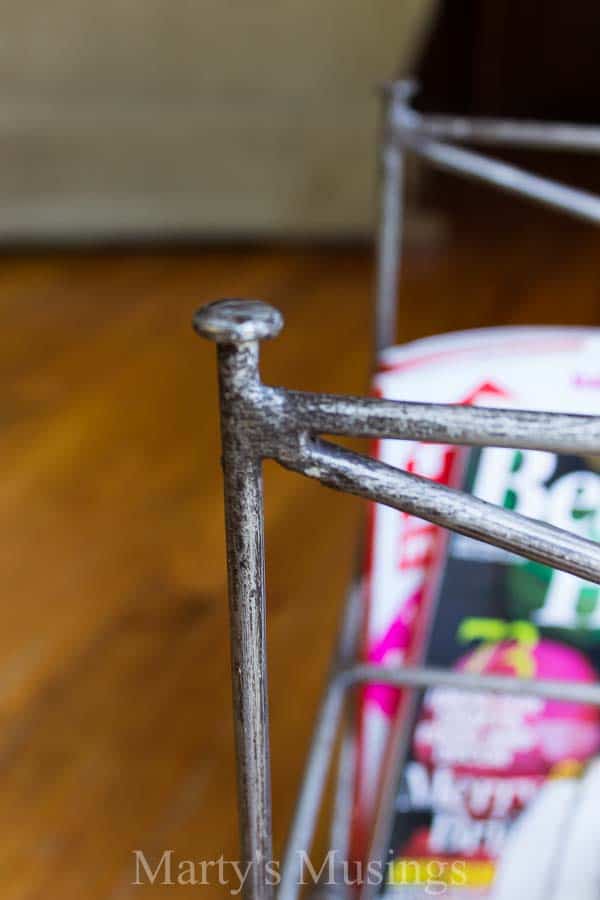 Above the table is a $2 yardsale clock, a $4 Goodwill lamp and candles my hubby made out of a curtain rod.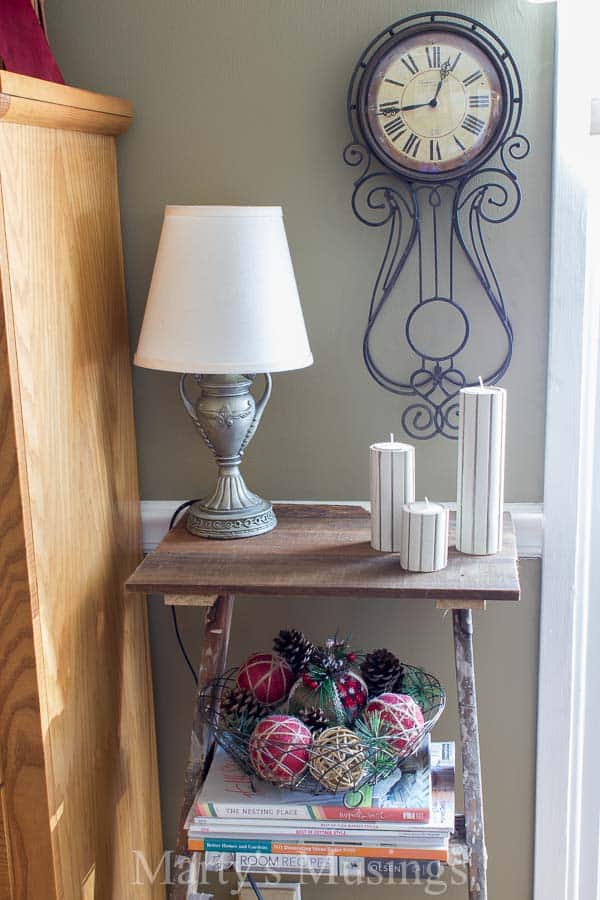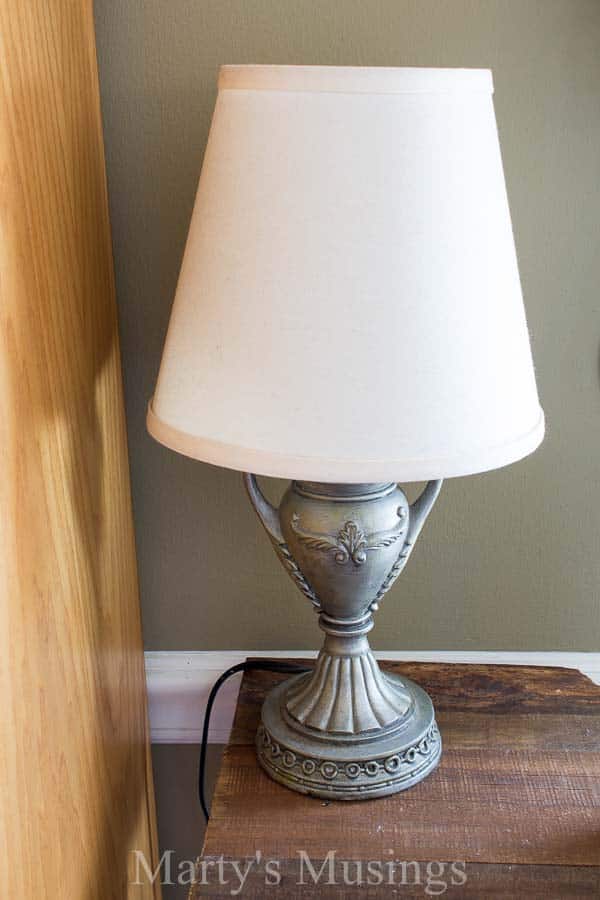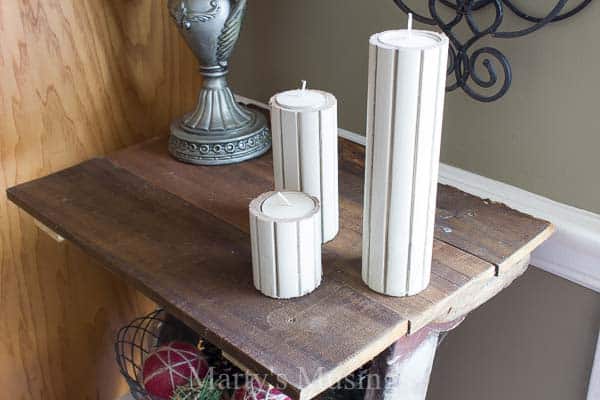 Here's a look at how easy it is to change a couple of accessories on this step ladder shelf for quick decorating at Christmas.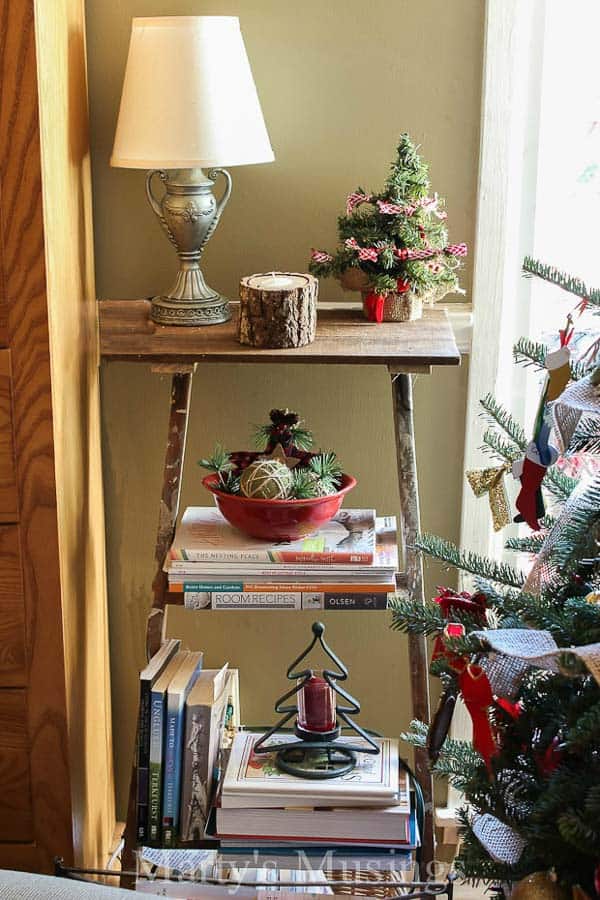 Now that Tim works in management for another painting company he has his own ladder in his office that could use my decorating touch. Would y'all like to see what I can do with that one? Leave me a comment if you would!